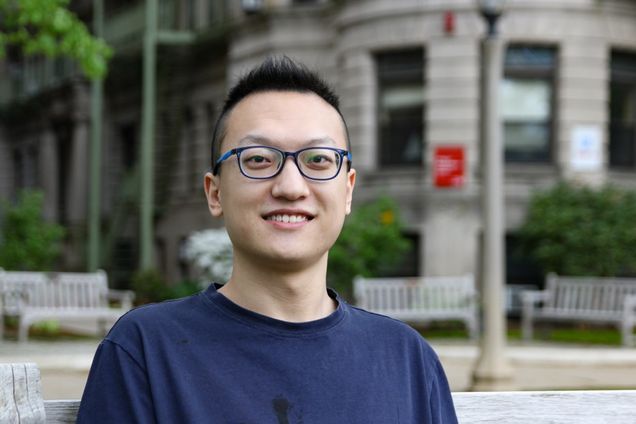 Ruohao Ren
Hometown: Shanxi, China
Program: MA in Economic Policy
Please briefly introduce yourself, what's your background, where are you from? What are you studying at BU GRS?
Hi, my name is Ruohao Ren and I am from Shanxi, China. I graduated from Southeast University in 2022 with a major in economics. I am currently a student in BU's Graduate School of Arts and Sciences' (GRS) Masters of Economic Policy program! 
Why did you choose to come to BU for your graduate degree?
BU's Economics department has rigorous academics and a strong global reputation. There are more than 80 professors here, which is rare for most universities. There is a broad selection of courses available to meet students' needs, for example, for those who want to find a job in finance, the Economics department has 16 pre-approved Questrom Business School courses available for masters students to take. BU is also very friendly to international students; you can meet many friends from around the whole world. Finally, Boston is a beautiful and well-developed city, and since BU is located in the metropolitan area of Boston, the school life here is fascinating and wonderful.
 What are your favorite spots on the BU campus?
It must be Bay State Road– the road is flanked by colleges, departments, and dormitories, and the architecture is beautiful. Unlike Commonwealth Avenue, this road is much quieter and has fewer passersby, so I usually choose to walk down this road to attend class as much as possible. And there's a special spot on this road called The Castle, which is used as the alumni center at BU. I took a visit there last New Year's Day and made friends with the manager named Tim. 
 What is your favorite part about attending BU and studying in the USA?
My favorite part here is connecting with professors during class; they always have great enthusiasm. And when you come up with new ideas, they respect your thoughts and take them seriously. Even though sometimes your ideas can be challenged, the whole discussion process is still rewarding. You will learn new ways of thinking and gain a unique perspective from your professors. You can also ask professors for advice outside of the subject they teach and they will try their best to answer your questions.
 How is life in Boston?
It's great! I don't think there's a better place than Boston. Although winters here last for five or six months, the weather is great for the rest of the year. Besides, the heating is powerful, so as long as you don't stay outside for too long, the cold weather is bearable. Since Boston is a developed and prosperous city, life here is really convenient. There are plenty of supermarkets and, if you want to shop online, delivery is fast. The last thing is that Boston has many famous and historic places to sightsee, such as City hall, Fenway Garden, and Castle Island. And even if you don't go to those places, there's still so much to see when you're just hanging out on the street.
What do you hope to do after you graduate?
I want to find a job in the banking industry or a research institute. I think that will be the best place for my background, and these jobs may not be too stressful. On the other hand, if I want to have a higher salary, a consulting group could be a good place, but consulting jobs are harder to land. Perhaps I will try both directions and select the position that fits me most.