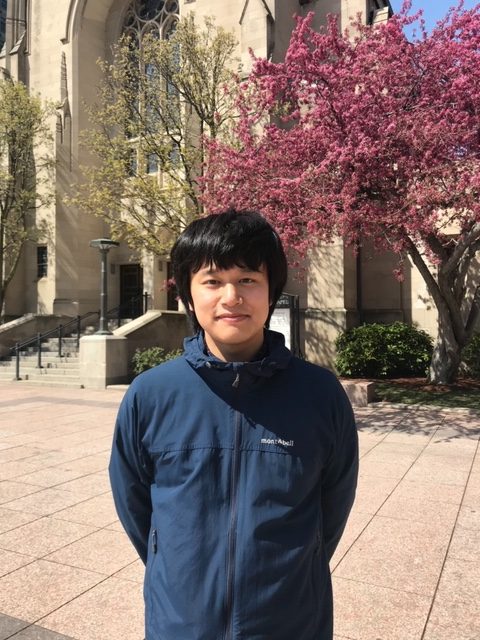 Tomoki Ogasa
Hometown: Tokushima, Japan
Program: MA in Economic Policy
Why did you choose to come to BU for your graduate degree?
My program provides specific courses for the economics degree, for example, public economics or labor economics, and it will allow me to acquire sufficient ability based on economics perspectives to evaluate Japanese public policies. 
What is your favorite part about attending BU and studying in the USA?
Interaction with professors. In Japan, it is not so common to ask professors questions, and it was occasionally hard to catch up with lectures. At BU, professors are always friendly to students, and we can get in touch with each other anytime I have questions about the lecture. I respect professors' devotion to the classes.
What are you involved in on campus or in Boston, aside from your coursework?
My wife lives in Boston with me, and we like to enjoy the nature around the Riverway, Fenway, and Brookline. Boston is full of nature and has lots of beautiful places. 
What is the biggest difference between your experience in the USA and in your home country?
Generosity toward other cultures. I always hear a variety of languages spoken by people from all over the world. They coexist and enjoy life in the USA. It is astonishing for me, and I believe that we can learn a lot of things from the country. 
What is one unique opportunity you have had because of your choice to study at BU?
The Master's program director often gives me very insightful and kind advice. When I started the program, I knew I would like to do something advanced. The director advised me on which courses I should take and how to prepare for further studying. Thanks to this, I have enjoyed sophisticated economics classes.
What do you hope to do after you graduate? 
After graduation, I will go back to Japan and restart my career in the Ministry of Finance. In the future, I would like to use what I have learned at BU to analyze Japanese fiscal policies as a practitioner.
Where do you hope to live after you graduate?
I will live in Tokyo, but, if possible, I want to stay in Boston for some time. In my opinion, Boston is one of the most beautiful cities in the world!