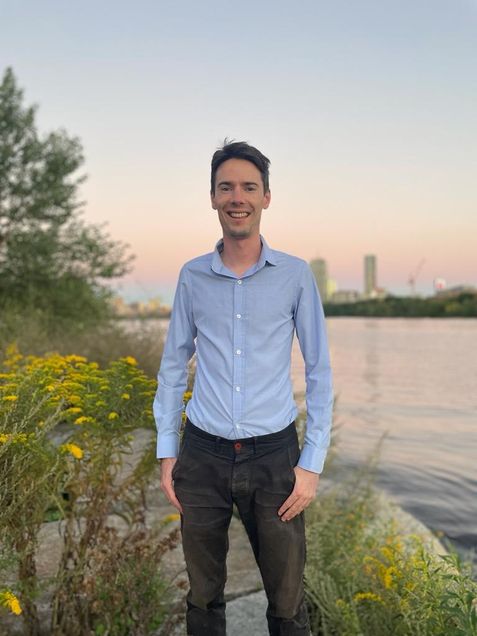 Michael Toolan
Hometown: Ireland
Program: MA in Economics
Please briefly introduce yourself, what's your background, where are you from? What are you studying at BU GRS?
I'm from Ireland originally. I did my undergraduate in math and economics there, and I actually did a master's in sport science, which is a bit of a different field. And I worked in the basketball industry for a couple of years. Currently, I'm doing a Master's in Economics.
Can you share a little more regarding your merit scholarship experience? How did you learn about this opportunity? How did that affect your application journey and decision-making?
It was very important for me because I had been working in sports for a couple of years and I wanted to come back into economics and it just would not have been possible to finance everything without a merit scholarship. In fact, I was actually considering a very different university simply by looking at the cost. And of course, when you're coming from Europe as well the cost of education is totally different, you know? It's generally way below. I did a bit of research and saw that these (merit scholarships) were available, but to be perfectly honest with you, I didn't think I had a chance at all. I can still remember it to this day, when I submitted my application, I nearly said "oh, hang on, I have to pay an application fee of whatever it was." And I nearly thought that there's no point in sending this in. I actually was that close. Because I wasn't expecting anything, but when I sent it and ended up getting the scholarship, it just changed everything. If not for that, I wouldn't have been able to come. I was actually talking to the head of the department when I got it and I said to him "thank you- because I would not be here if it wasn't for that." I can still remember getting the admissions email and I actually ran down to my parents and told them and they were very surprised and also very happy. It was definitely a life-changing thing because I wouldn't be here without it. 
In addition to the scholarship, I am a research assistant in the department, and I also got a research fellowship. Those are the two things I use to finance my education. Luckily, I've already been offered a job after graduation. 
Note: International students from all of our Economics Master's Programs are eligible for the STEM-extension on their OPT.
What advice would you give to prospective students about finding funding for their program at GRS?  
Really believe that you can do it because– I almost didn't even apply– so no matter how daunting or competitive something looks, I would definitely encourage you to go for it. The second thing is to try to get your research done early. When I was doing my research, I missed the deadline for a couple of other opportunities that I could have applied for both here and in other places. So I think trying to get ahead on that is a good thing as well. And to keep searching– I discovered some opportunities only after I received them. Sometimes the opportunities are a little bit hidden.