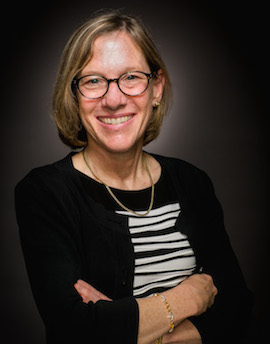 Our first CAS faculty meeting will be Wednesday, September 13, at 3:30 pm in the Law Auditorium (new location). In addition to my overview of our goals for the year, it will feature the introduction of new faculty and remembrances of faculty members we have lost in the past year. According to our new bylaws, all faculty may attend, including lecturers. A reception will follow at my home at 25 Lenox Street in Brookline (a short walk from the meeting location).  I look forward to launching the new academic year with you.
Teaching students and producing important scholarship constitute the mission of the university, but the faculty are the university. Faculty collectively determine the curriculum and the focus of research and its impact on the community and wider world. Thus, the hiring, support, and continuous mentoring of our faculty is of critical importance to the present state and long-term future of the university. It is also important to recognize and reward the efforts of faculty in teaching, advising, and research. Although we have a ways to go to achieve our ideals, we are making progress in this area, and I want to report on our efforts and upcoming opportunities to support and recognize the good work of faculty.
The Diversity and Inclusion Strategic Planning Committee began its work in the spring, charged with developing a comprehensive vision for improving faculty diversity and inclusion in CAS. We have begun to implement its initial recommendations by providing training for search committee members and others on avoiding implicit bias. On August 31, we hosted two workshops by the Cornell Interactive Theatre Ensemble. I found the sessions to be engaging and illuminating, and I've been hearing the same from many of the attendees.
Our commitment to nurture the careers of faculty members should include ensuring that they have the opportunity to advance professionally and receive recognition for their work. We will continue to nominate new faculty members for development professorships. Congratulations to this year's recipients, Assistant Professor of Chemistry and Materials Science & Engineering Xi Ling and Assistant Professor of Computer Science Emily Whiting! The BU Center for the Humanities offers fellowships for humanistic research projects; the deadline for applying to be a fellow next year is October 15.
We will offer more opportunities for midcareer recognition and leadership training. Last year we began midcareer mentoring workshops, which will continue this fall with a workshop on how to give feedback to colleagues; this supports our commitment to improving the usefulness and transparency of the annual merit evaluation process.
The highest recognition that we can bestow upon our faculty comes in the form of distinguished chaired professorships. CAS received two additional William Fairfield Warren professorships, with the spring announcements of newly installed Professors Azer Bestavros and Bonnie Costello. In this issue of CAS News, we announce three new CAS professorships for Professors Susan Mizruchi, Erin Murphy, and Stephen Prothero. One of my highest priorities is to continue to pursue funding to create new endowed professorships.
The Boston University and College of Arts & Sciences faculty is proud to include numerous recipients of the most prestigious national and international awards for scholarship and creative work, from the Nobel Prize, MacArthur fellowship, Guggenheim fellowship, National Book Award, and Pulitzer Prize, to membership in the National Academies. Despite our impressive numbers, I believe that we are underrepresented on these rolls relative to our achievements. President Brown has begun an initiative to improve our representation in such awards, and I will work with him and with all of you to make sure that our faculty is appropriately recognized at these highest levels. I urge you, if you are able, to help make sure that our deserving colleagues receive nominations.
Excellence in teaching is prized at BU and in CAS. Each year, BU awards the Metcalf Award and the Metcalf Prize and Cup for distinguished teaching. The call for nominations for these prizes has gone out, with nominations due October 6. The Provost's office awards Undergraduate Academic Advising Awards to faculty and staff advisors, and nominations are due Oct. 16. Each year CAS also presents several teaching awards as well as awards for outstanding advising. Calls for nominations for these prizes are made in the spring. Finally, in memory of Susan Jackson, we have developed a new set of awards that will recognize the efforts of faculty, staff, and students to create and nurture community in the College.
All of these efforts are intended to increase awareness—among ourselves and among others—of our colleagues' work and to encourage a vibrant, collegial intellectual environment. If you have ideas for other ways to support faculty and recognize their efforts and achievements, I would be grateful if you shared them with me. I continue to be amazed by the energy, creativity, and talent of our faculty, and count myself so very privileged and proud to be your dean.