What can I do with a degree in Marine Science?
Go to veterinary school – Chris Payne
"The BU Marine Program curriculum focuses on critical thinking, problem solving, and understanding scientific literature, which are all important skills to have as an aspiring veterinarian."
Through the Marine Semester, Chris had the opportunity to study whale populations, water quality changes, and work on coral reef health and restoration. These experiences not only helped him stand out when applying to vet school, but also helped him get accepted to AQUAVET, a summer program that teaches students the basics of aquatic animal medicine. Chris plans on specializing in aquatic animal medicine, and is currently enrolled in the Cornell University College of Veterinary Medicine.
Research coastal erosion – Kendall Valentine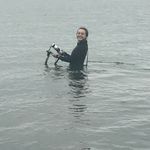 After graduating from BU, Kendall went to Boston College and received her masters in Geology and Geophysics with Dr. Gail Kineke.  Her thesis research focused on sediment transport in the Connecticut River estuary.  After completing her masters, she moved on to a PhD program at Louisiana State University with Dr. Giulio Mariotti (former Marine Program Teaching Fellow!) studying coastal erosion and sediment transport.  Kendall is combining field work, lab experiments, and simple models in her dissertation to look at sediment dynamics in bays and marshes of coastal Louisiana. 
Become a scientist with the Environmental Protection Agency – Stephanie Tougas
For Stephanie, the BU Marine Program was truly a life changing experience.
"Participating in the program is like being in your own little world separate from the rest of the BU community; you become really close with your classmates by being thrown into both mentally and often times physically demanding situations. I learned how to develop viable and intriguing research questions and subsequently how to carry them out in the field or lab."
After graduating, Stephanie completed a Masters in Ecology from Fordham University. She worked in a lab that studies darters – a small freshwater fish, and led a field expedition in Tennessee aiming to understand the impact urbanization is having on the species composition of these fish. She is now a Life Scientist with the Environmental Protection Agency.
Conduct Research in Ecology – Diana Chin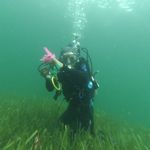 "The program strengthened my abilities to problem-solve and to quickly find information that I need, which conferred on me some major advantages when I began to search for a job."
After graduation, Diana spent several months as a technician in Jelle Atema's lab and took a part-time position with Inspirica, which is a private one-on-one tutoring and test-preparation firm. At the same time, Diana decided she wanted to see what else she could do with a science background and ended up at AMEC, an international consulting firm, as a human health and ecological risk assessor. Within a year, her technical supervisors switched companies and brought me with them to ARCADIS, another large international consulting firm.
Diana is now a PhD student at Stonybrook University, where she studies mutualism in the Peterson Marine Community Ecology Lab. Diana specializes in how and why chemosymbiotic clams and seagrasses are mutualistic.
Become a lawyer – Allison Finnell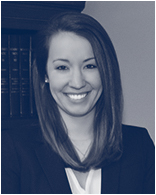 All Allison ever wanted to do was marine science and BUMP made that possible. On the first day of her orientation, one professor said "you are no longer students, but actual scientists." The BU Marine Program allows students to be out in the field doing real work, real projects and making a real contribution to the scientific community. Allison's time in the BU Marine Program made her realize that "I no longer wanted to study the oceans, I wanted, and needed, to protect them. And that is why I went to law school."
Allison is an associate with D'Ambrosio Brown, LLP.  Her practice focuses on municipal real estate, litigation, and environmental law.  Allison received her Juris Doctor from New England Law Boston. She has interned with the Massachusetts Department of Environmental Protection and the Massachusetts Attorney General's Office.  Allison has also edited and contributed materials to both the Massachusetts Chapter in Mathew-Bender's Treatise on Brownfields Law and the Massachusetts Continuing Education Legal Education Treatise on Environmental Law.
Work in Aquaculture Science – Tyler Isaac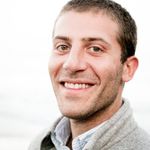 Tyler entered Boston University hoping to gain an education in marine science which would enable him to successfully run an ornamental fish breeding company. During his time at BU, Tyler worked as a technician in the Marine Research and Teaching Lab. He participated in the Marine Semester his junior year and studied abroad on South Caicos, of the Turks and Caicos Islands with the School for Field Studies. After seeing the destruction by unsustainable and unenforced/unregulated harvesting methods first-hand, Tyler's interest in aquaculture shifted from the ornamental hobbyist level to aquaculture as a career in food production, to remove pressure from wild fisheries.
After graduating from BU, Tyler completed internships at the New England Aquarium in the American Lobster aquaculture program, and the Cape Eleuthera Institute in the Bahamas working on an open ocean cage aquaculture project raising cobia. He completes a Master's degree in environmental science and management, coastal resource management at UC Santa Barbara.
Tyler is now the Senior Aquaculture Scientist at the Monterey Bay Aquarium's Seafood Watch Program. "Every day I use the education and practical experiences from the BUMP, and really could not be more pleased with where I am in my career right now. It's meaningful, engaging work that's expanding in scope to really drive sustainable aquaculture practices worldwide."