Trump's Indictment in Classified Documents Case: What Comes Next?
"I don't think we'll ever see Trump behind bars," BU LAW Visiting Professor Jed Shugerman says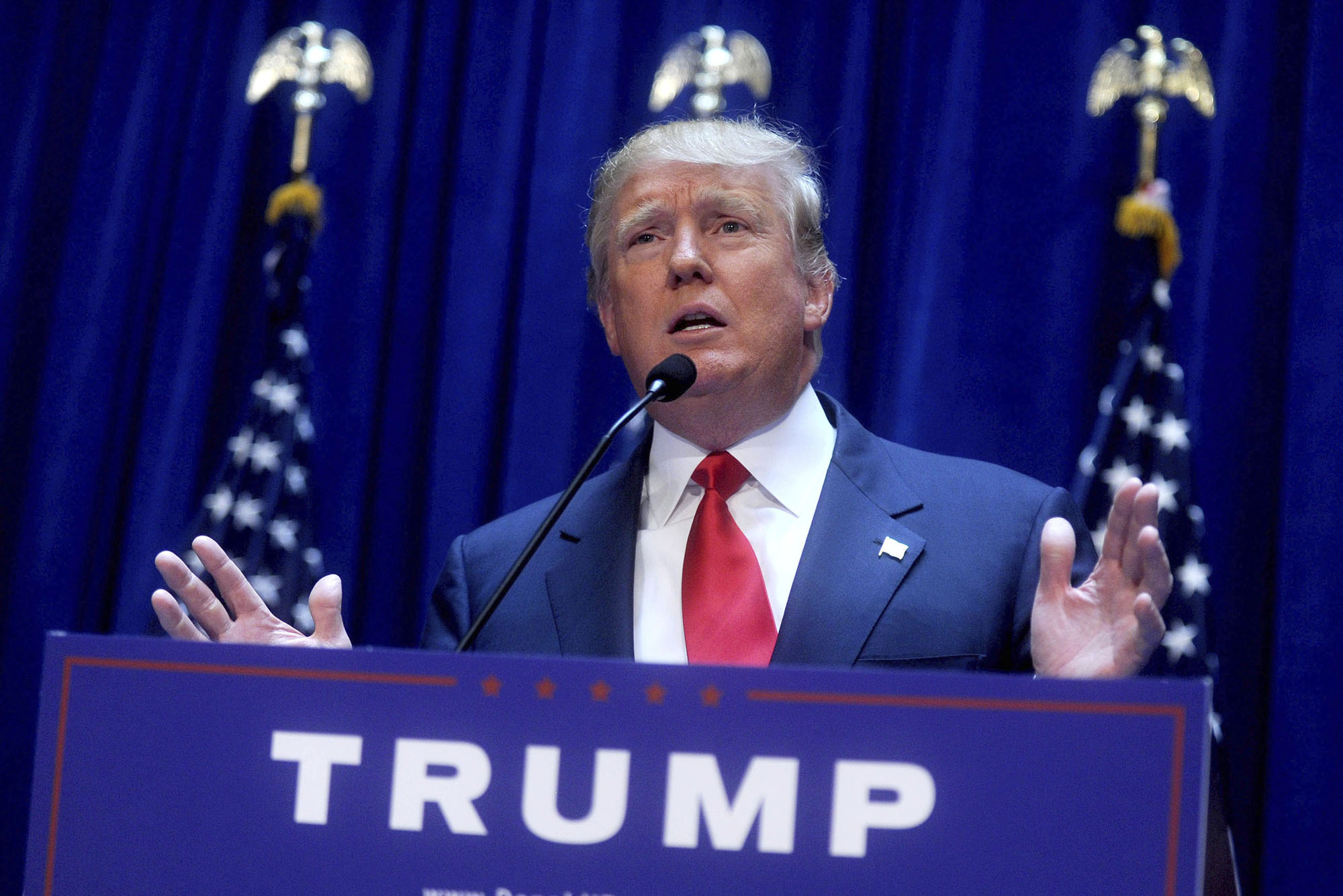 Politics
Trump's Indictment in Classified Documents Case: What Comes Next?
"I don't think we'll ever see Trump behind bars," BU LAW Visiting Professor Jed Shugerman says
Donald J. Trump will become the first former president to face federal criminal charges. The charges are related to his handling of classified documents after he left the White House, an extraordinary event that will almost certainly result in a "legal, political, and constitutional mess," says Jed Shugerman, a visiting professor at the Boston University School of Law.
The 49-page indictment, unsealed by federal prosecutors Friday afternoon, reveals seven separate charges against Trump, including 31 counts of violating the Espionage Act. Federal prosecutors allege that Trump—the presumptive Republican front-runner in the 2024 presidential election—illegally kept hold of classified documents concerning "United States nuclear programs; potential vulnerabilities of the United States and its allies to military attack; and plans for possible retaliation in response to a foreign attack." It also names one of Trump's aides as a coconspirator who helped obstruct the investigation into Trump's retention of sensitive documents at his home in Mar-a-Lago, Fla. Lawyers for the Department of Justice allege that Trump told his aide to move 64 boxes of sensitive documents out of the storage room before Trump's lawyer could search there. 
In a brief statement on Friday, special counsel Jack Smith said, "Our laws that protect national defense information are critical to the safety and security of the United States, and they must be enforced. […] We have one set of laws in this country, and they apply to everyone." He added, "My office will seek a speedy trial in this matter consistent with the public interest and the rights of the accused."
Trump is expected to appear in Federal District Court in Miami, Fla., on Tuesday.
Federal agents uncovered dozens of boxes of sensitive—and sometimes highly classified—documents at Trump's residence in Mar-a-Lago last August. Some of those documents included secret information about another country's nuclear capabilities, the Washington Post reported at the time. Presidents are supposed to hand over all official records after they leave the White House, and classified information in particular is supposed to remain closely guarded by the government. 
This indictment is the second time this year that Trump has been charged with crimes. In April, the Manhattan district attorney charged him with falsifying New York state business records during and after the 2016 election. Trump pleaded "not guilty" to those charges, and is widely expected to do the same in Florida on Tuesday.
Major questions still remain in this case, including when a trial might begin and whether the Department of Justice will also bring charges in Washington, D.C., says Shugarman, a law professor at Fordham University who is working on two books about the history of executive power and prosecution.
BU Today spoke with Shugerman about what we do know, what comes next, and what this all means.
When might there be a trial?
The Trump legal team will try to delay a trial as long as possible, Shugerman says, tying up the courts with (perfectly legitimate) pretrial motions, which can take as long as a year or more to resolve. That's already happening in Manhattan—and Shugerman doesn't expect the New York state trial will get underway anytime soon, and particularly not before the 2024 presidential election.
This case in Florida, however, might be different (although still fairly far-off).
"This particular case stands a better chance of getting to trial sooner, and yet it's still hard to imagine how this would happen before the primaries," Shugerman says.
Who will preside over the case?
For now, it appears that Judge Aileen M. Cannon, a Trump appointee, will preside over the initial hearing on Tuesday. However, it's not clear whether she'll remain assigned to the case for its entirety, Shugerman says.
Cannon was sharply admonished ("remarkably so," Shugerman notes) by a panel of appeals court judges last fall who said that she overstepped when she presided over a highly contentious legal battle between the DOJ and Trump's lawyers over the classified documents.
Ruling for Trump, Cannon effectively froze the government's investigation into documents at Mar-a-Lago until a special master had finished parsing through them.
Cannon "embarrassed herself in that process, which is not a reason to have tremendous confidence in her legal or political skill," Shugerman says
Will Trump face jail time while on the campaign trail?
Trump is the presumptive front-runner for Republicans in the 2024 presidential election, and his campaign staff say they are pressing ahead with events over the weekend. Indeed, he's already using the indictment as a catalyst for fundraising, much like he did after the Manhattan DA's indictment in the spring.
"Can someone run for president while facing trial, or even from jail? Yes," says Shugerman, noting that in the 1920s, the socialist Eugene V. Debs ran as a third-party candidate while he was imprisoned at the Atlanta Federal Penitentiary.
But, Shugerman adds, a president wouldn't allow himself to preside from jail, because there are many legal options available to sitting presidents to extricate themselves from such a situation.
If Trump were to win the presidential election and lose any one of his multiple trials—some of which are still pending indictments—he could simply pardon himself, says Shugerman, who has written an article on the constitutionality of such a maneuver.
A self-pardon, he argues, is likely not constitutional, but it's very much an open question among lawyers and legal scholars.
"If Trump were to order his own release, it's also not clear that anyone would have standing to challenge his use of a self-pardon, and no court would put him in jail while it deliberates," he says.
And, while some of the charges in the federal case will likely carry prison sentences, it's much more likely that a judge would seek to disqualify Trump from federal office than put him in jail, Shugerman says.
To build out the hypotheticals even further, if Trump were to lose the election and his federal case, it's also likely that whoever is in office would issue clemency to release Trump from prison rather than condone a former president's incarceration, Shugerman says.
"I don't think we'll ever see Trump behind bars," he says.