The Weekender: January 26 to 29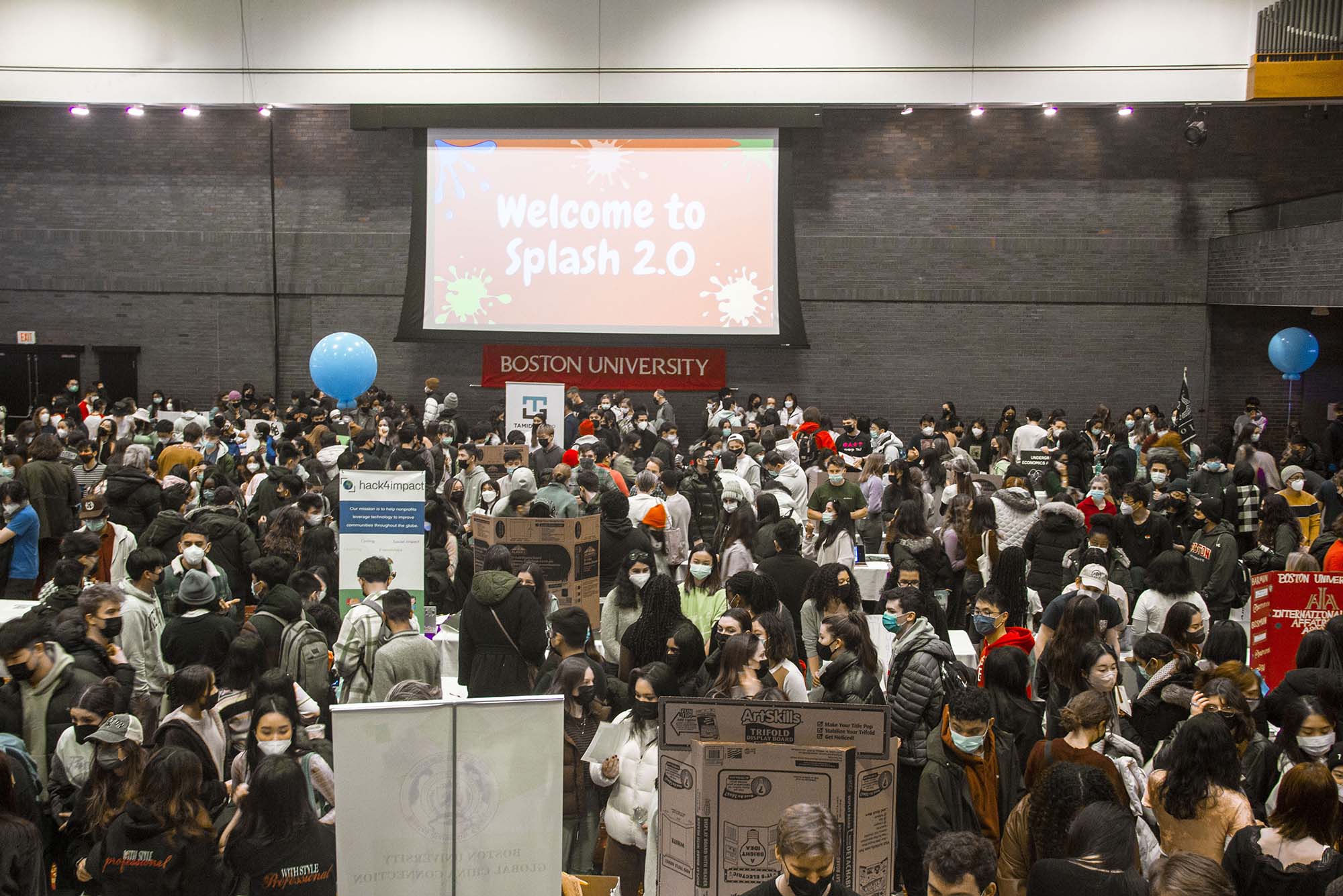 End the first full week of classes with well-being activities on BU's Medical Campus or check out a recently opened exhibition on comics at the College of Fine Arts Stone Gallery. Don't miss the final weekend of Winter Weeks of Welcome activities, which includes karaoke, Splash 2.0, and a winter dance party.
Curated by Joel Christian Gill (CFA'04), a CFA associate professor of art and chair of the visual narrative, department, this exhibition argues that comics are not (and never were) just for kids. The show portrays comics as a vehicle for creative storytelling and a "holder for meaning," which allows the stories themselves to shine.
January 19 to March 24, at the Stone Gallery, 855 Comm Ave. Find more information here.
Students are invited to take a break from academics and participate in activities designed to promote relaxation, community, creativity, gratitude, and play. By visiting different stations, students learn well-being techniques to incorporate into their lives.
January 26, 4 to 6 pm, at BU Medical Campus Hiebert Lounge, 72 E. Concord St.. More information here.
End the week with a winter-themed dance party in the largest room on campus. The lively bash will feature a live DJ, a custom photo backdrop, refreshments, and snacks.
January 27, 7 to 10 pm, at the George Sherman Union Ballroom. Register here.
Want to get involved on campus? Learn about the 450-plus student groups and organizations offered at BU while munching on free snacks and collecting free swag.
January 28, noon to 2 pm, at the George Sherman Union. Register here.
Grab some friends and sing the night away with a live karaoke band at BU Central in the George Sherman Union. If you get hungry, enjoy Mexican food catered by El Pelon Taqueria.
January 28, 7 to 10 pm, at BU Central. Register here.