The Week Ahead: January 23 to 29
This weekly feature will deliver a curated list of what's coming up around campus, Boston, the country, and the world, so you can plan ahead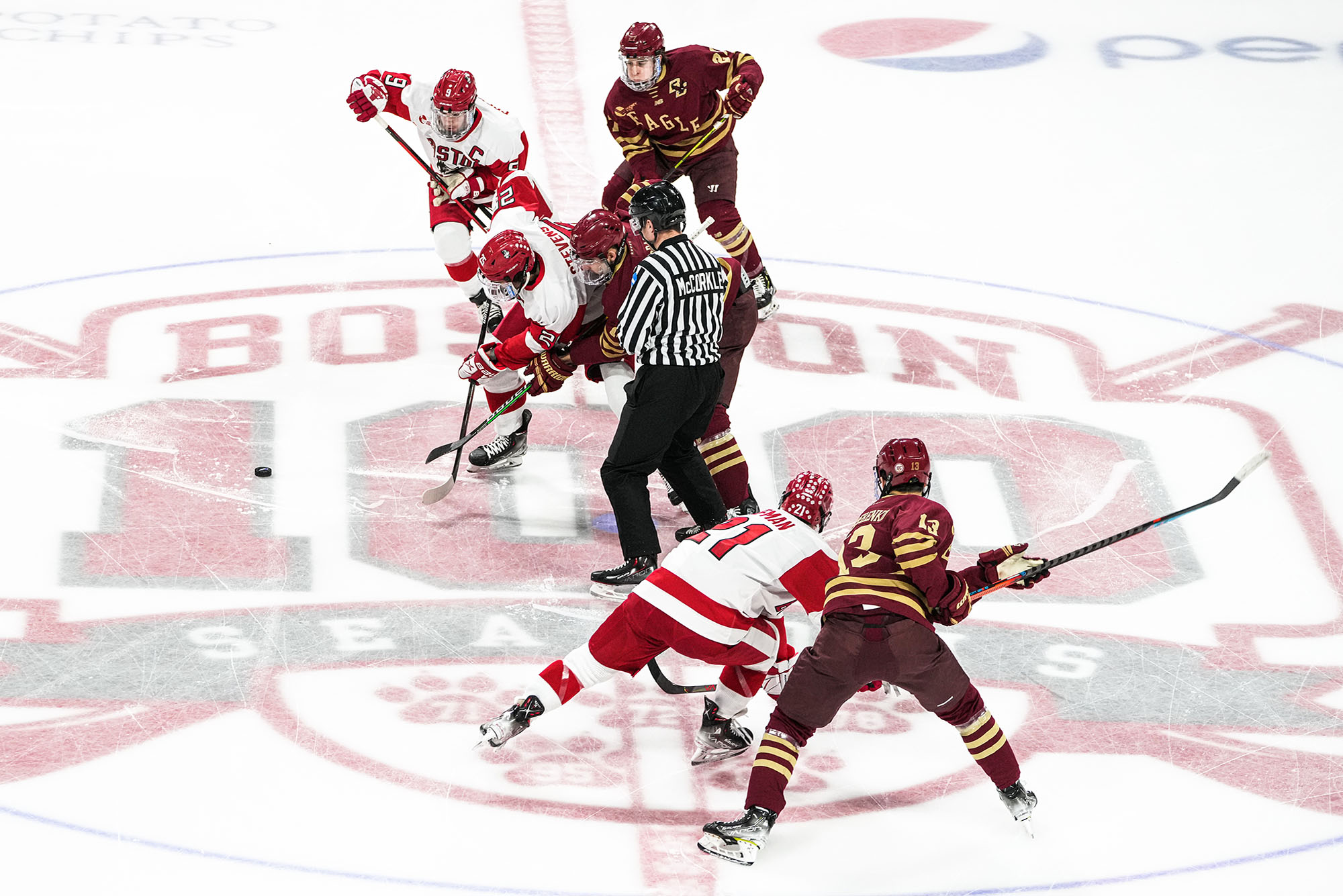 Things-to-do
New Column: The Week Ahead: January 23 to 29
This weekly feature will deliver a curated list of what's coming up around campus, Boston, the country, and the world, so you can plan ahead
Starting this week, BU Today will publish a new weekly feature we are calling The Week Ahead. Its aim is to help keep you informed of what's coming up around campus, Boston, the country, and the world, with a curated list of interesting and notable happenings.

To submit an idea for a future listing, fill out this form.
Monday, January 23
MLK Health Activism & Social Change Lecture
Thea James, Boston Medical Center vice president of mission and Chobanian & Avedisian School of Medicine associate professor of emergency medicine, speaks on the role healthcare providers, leaders, and researchers play in promoting health equity.
The MLK Health Activism & Social Change Lecture, noon, on Zoom. Find more information here.
Club Sports Spirit Night 
Club sports athletes will pack the Case Gym at the Terrier men's basketball game against Colgate. This is the first time the annual event will be held since January 2020. Club sports athletes can win free gas, cash prizes, custom T-shirts for their team, and more.
Club Sports Spirit Night, 7 pm, Case Gym. Find more information here.
Tuesday, January 24
Oscar nominees announced
The Banshees of Inisherin for Best Picture? Brendan Fraser up for Best Actor for his role in The Whale? A second Oscar nomination for the queen of Wakanda, Angela Bassett? Tune in Tuesday at 8:30 am as Academy Award winner Riz Ahmed and M3GAN star Allison Williams announce the 2023 Oscar nominations. The 95th annual Academy Awards are March 12.
Find out how to watch the nominations here.
Wednesday, January 25
Mathemalchemy
Li-Mei Lim, a College of Arts & Sciences research professor of mathematics and statistics, and 23 other artistic mathematicians and mathematical artists, came together to develop and fabricate this exhibition, which invites viewers into the playful world of mathematics. Mathemalchemy is meant to show that anyone can be a mathematician.
Mathemalchemy, 808 Gallery, 808 Commonwealth Ave., through March 4. Find out more here.
Thursday, January 26
After Roe and Dobbs: Seeking Reproductive Justice in the Next 50 Years
This important symposium marks what would have been the 50th anniversary of Roe v. Wade and will evaluate reproductive justice up until the Supreme Court's recent watershed decision in Dobbs v. Jackson Women's Health Organization, with a look towards the future. Attend either in person or by Zoom. This symposium is an inaugural event for BU LAW's new program in reproductive justice, launching in fall 2023.
After Roe and Dobbs: Seeking Reproductive Justice in the Next 50 Years, School of Law, 9 am. Find the agenda, speaker bios, and registration information here.
The Wellbeing Experience on the Medical Campus
This is a chance for students to momentarily step away from the busy beginning of the semester and enjoy activities that promote community, relaxation, and gratitude. Snacks and drinks will be provided.
The Wellbeing Experience, Medical Campus Hiebert Lounge, 72 E. Concord St., 4 to 6 pm. Find more information here.
Friday, January 27
BU vs. BC: Battle of Comm Ave
The No. 5-ranked BU men's ice hockey team faces No. 17 Boston College in the 289th Battle of Comm Ave. BU is averaging the third most goals per game in college hockey and boasts its highest national ranking since week two of the 2017-18 season (No. 2).
BU vs. BC: Battle of Comm Ave, 7 pm, Agganis Arena. Purchase tickets and find more information here.
WHO meeting to decide if COVID is still a global emergency
A World Health Organization committee will meet to consider whether the COVID-19 pandemic still represents a global emergency, three years after it was first declared. Some scientists say it may be too early to declare the end of the pandemic emergency phase because of China's sudden end to its "zero-COVID" restrictions in December; millions in the country headed home for the Lunar New Year holiday.
Weeks of Welcome Winter Bash dance party
Warm up and dance with friends. The event features a DJ, snacks, drinks, and a custom photo backdrop.
Winter Bash, 7 to 10 pm, GSU Metcalf Ballroom. Find more information and register here.
Saturday, January 28
Splash 2.0
On the hunt for a club to join? Stop by the spring semester's Splash 2.0 festival, where the University's more than 450 clubs and organizations will be on hand to answer questions and help you sign up. There will be free food and swag.
Splash 2.0, 1 to 2 pm, GSU Metcalf Ballroom. Find more information here.