Q&A: BU Deaf Student on the Impact of Over-the-Counter Hearing Aids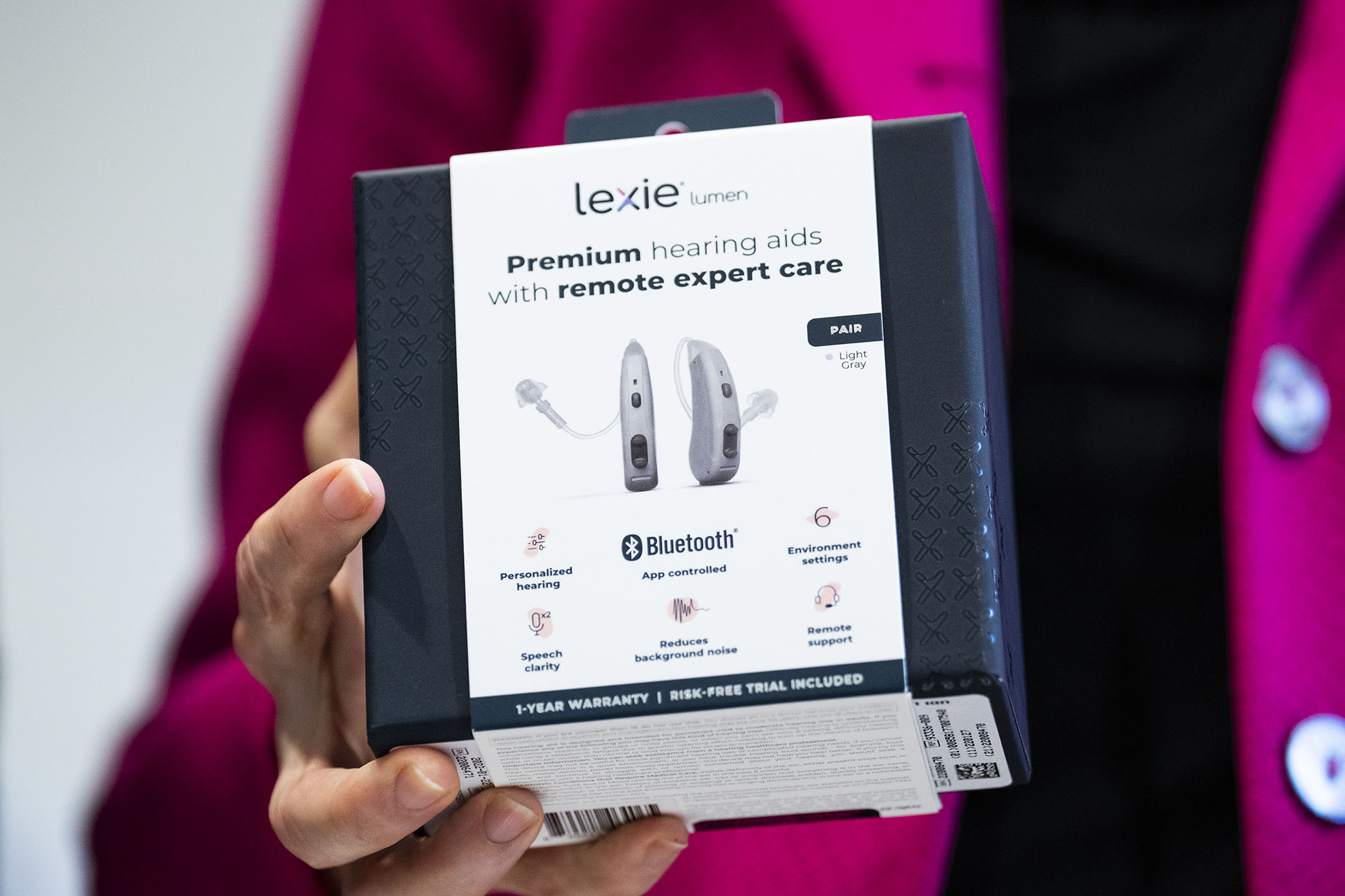 Voices & Opinion
Q&A: BU Deaf Student on the Impact of Over-the-Counter Hearing Aids
Anna Lim, a Wheelock doctoral student, talks about accessibility and healthcare equity in the hearing-impaired community
When the US Food and Drug Administration announced the availability of over-the-counter hearing aids last summer, the news was seen as a step toward healthcare equity. For decades, the cost associated with obtaining hearing aids—sets have gone for as much as $6,000 and are not covered by most insurances—prohibited vulnerable populations from accessing them.
Before the rule went into effect in October, the FDA projected savings of $1,438 per person; since October, hearing aids have been made available at big box stores, drugstores, and supermarkets across the country, ranging from $200 to $1,000.
There was one downside to the good news—it only benefits those with mild to moderate hearing loss. Individuals with more severe forms of deafness are still beholden to prescription prices and costly screenings.
Anna Lim, a doctoral student at the Wheelock College of Education & Human Development studying bilingualism and multilingualism in deaf education, is profoundly deaf and uses hearing aids. Though she won't benefit from the FDA's decision, she says she looks forward to seeing how it will benefit others. She sat down with BU Today (with the assistance of two translators) to talk about her history with hearing aids and how the new FDA rule might look in practice.
BU Today:
When did you start using hearing aids?
Lim: I am from a deaf family, so that means many of my family members use hearing aids. I was born in the Philippines, which meant that I had to be sent to the US to get hearing aids, and that was in the early 1980s. I grew up with hearing aids all my life—all of my experience with sound was through hearing aids, so I have a very intimate connection with my hearing aids. How I've used them has changed over the years: Growing up, I was mainstreamed, which means that I was the only deaf student in a hearing public school, so I really depended on speech and lipreading. Hearing aids were just to support my lipreading, but I'm definitely more comfortable signing. 
BU Today:
How do you use hearing aids now?
Lim: My personal experience with hearing aids is that some days I love them, and some days I hate them. I like listening to music and I'm fortunate to have the new hearing aids because I can connect them to Bluetooth. My wife's family is hearing and both of my kids are hearing, so most of the time, for social purposes, I do use hearing aids in family settings to communicate with the hearing family. My kids do sign, but I like to have hearing aids just in case they're in the other room so I can hear if they're crying. 
BU Today:
Would you say that a lot of other deaf people prefer to use hearing aids?
Lim: It's a spectrum: there's a wide variety of reasons why people use them or don't use them. It depends on the individual—there are some who are very deaf and proud and really want nothing to do with the hearing world, so they will throw out their hearing aids as a form of protest. I graduated from Gallaudet University in Washington, D.C.; it's the only university in the world [for deaf students]. It's not like everyone there uses hearing aids, but I've noticed that they are useful for people who use speech or when you're communicating with the hearing community.
BU Today:
The fine print of this new FDA ruling is that only people with mild to moderate hearing loss will benefit. What does that look like in practice?
Lim: Many of my friends and family have mild to moderate hearing loss, but many of my friends and family also have profound hearing loss. The [OTC] hearing aids are for people who may be late deafened, or may be losing their hearing. If you want hearing aids that are made for people with profound hearing loss, the [new OTC hearing aids] would not work for us. You would still have to buy it through a hearing professional or an audiologist. Those ones are more expensive, and often insurance doesn't cover those. It reminds me of glasses: you can find reading glasses at CVS for people who just need a little bit of magnification, but in general, their eyesight is fine. If you have more profound eyesight issues, you have to go to the eye doctor, and you have to go through a whole process to get glasses.
BU Today:
Could we one day see an OTC hearing aid for those with more severe hearing loss?
Lim: Maybe I'm a pessimist, but I doubt it. The initial screening for my hearing test already costs a large amount of money without even adding the cost of hearing aids. If you created hearing aids [for profound hearing loss] at an over-the-counter price, then many audiologists will lose a lot of money. [The FDA] is trying to sell as many hearing aids as possible, and trying to make them more accessible to more people so that they make more sales, but they're not marketing them to the people who sometimes need to use them more often.