Showing Up for My Well-Being: A Self-Reflection on How I Manage My Personal Wellness at Boston University
Mental Health
Showing Up for My Well-Being: A Self-Reflection on How I Manage My Personal Wellness at Boston University
As I enter my final year at BU, I get a bittersweet feeling about being a BU student. Not only does the beginning of a new semester give me the time to self-reflect, but it also pushes me to take each day with more gratitude for the people and the collegiate experiences that can only be found on Commonwealth Avenue. During these moments of reflection, I found myself thinking about the routines that I started with and how I have transformed them throughout my years at BU. What daily routines work for my well-being, and what don't?
---
First-Year
/fərst-yir/ noun
A first-year student at Boston University who is introduced to Blackboard, the Student Link, and "Rate my Professor."
---
The transition from high school to college was a leap—especially as my first year started during the COVID-19 pandemic. Not only was I nervous about classes, making friends, and joining the right clubs, but I also had to manage all these new aspects of my life virtually.
---
How did I manage my well-being during my first-year?
Although COVID-19 made it difficult to find my "safe spaces" in college, I utilized all the resources that I could. Some people can have a whole college life planned out in their first year, but I had no idea how I was supposed to craft my collegiate experience.
Tip: It's okay not to know everything. Nobody does.
When I was introduced to the Studen Link in the fall of 2020, I was excited to have the agency to craft my schedule. As someone who is an over-thinker, I sometimes find myself trying to "perfect" every aspect of my life. It started with creating the best schedule by scrolling through "Rate My Professor" and selecting the "perfect" class, and taking notes on every single word that was being said by my professors. What did this ultimately do to my well-being?
It was detrimental.
After the end of my first-year fall semester, I began to realize that it is impossible to do everything perfectly. I did not have to write every word that was being said in my classes. I did not have to enjoy all my classes. I did not have to have a perfect routine. It was hard to come to terms with the fact that everything could not go the way I planned it. But I realized these unplanned moments gave me a moment to invite new thinking into my daily life. Expect the unexpected and get used to not knowing. That is how I managed to calm my anxious thoughts during my first-year.
Sometimes, though, when you feel anxious you cannot rely just on yourself. It is human to long for conversation and interaction. This was where BU Behavioral Medicine provided me with the resources that I needed the most at the time: finding the right therapist. From my personal experiences with therapy, I realized that finding a therapist that matches your personality can be a long journey; however, finding the "right" therapist is the starting point to welcoming healthier thought processes, a safe space, and another confidant in your life.
Soph·o·more
/ˈsäf(ə)ˌmôr/ noun
A second-year Boston University student who discovers the importance of building rapport with their academic advisor.
How my second year really went: sophomore year is when Blackboard becomes second nature, when dragging laundry to the laundry room and finding all the washers and dryers are still annoying, and when you find out (surprise) you still might not know what you want to do with your life. It is when you may start to consider if the classes you have taken so far are really meant for you.
---
How did I manage my well-being during my sophomore year?
Once again, I had to practice expecting the unexpected. As an anthropology major, I had a passion for writing and reading. But, I realized that I craved to be a part of artistic spaces that I could not find in reading-heavy classes. Due to this profound realization, I needed to do some research on how I could fulfill my artistic side. This is where my College of Arts & Sciences advisor came to my rescue. I added and dropped many minors during my sophomore year, but my advisor was there for me for every step of the way.
For a healthier overall well-being, it is important to think about what works for you and what doesn't. Sophomore year is about discovering new hobbies and dropping activities that don't turn out the way you wanted—it is a part of the college experience.
---
If you have any questions about your major and have other interests that you want to pursue, schedule that advising session with your advisor!
---
Ju·nior
/'jōonyər/ noun
A third-year Boston University student who has tried different activities and internships; made new friends, and created healthier relationships.
---
At BU, many of the students are ambitious, and you are likely to find yourself lost in overwhelming conversations about landing summer internships and future career chatter. There are many resources available to BU students who are seeking career/internship opportunities. From career fairs to attending seminars, there are many ways to get involved. Personally, the résumé and CV resources from the Center for Career Development helped me to edit my own!
How did I manage my well-being during my junior year?
I learned that life is not just about adding more work experiences to your résumé. At this point in your college career, it is important to revisit the little things that you found important during your first year.
By your junior year, you have a better understanding of what makes you happy and what you want out of your friendships, professors, and relationships. It is more than okay to remove yourself from friendships that may not work for you. Setting boundaries is even more important. Setting aside time for yourself and not always talking about classes and internships is also equally imperative. Go to that concert. Book that trip with your friends. Take a spontaneous walk to grab ice cream with your friends.
Recall how excited you were to decorate your first dorm room! Remember the thrill of making new friends!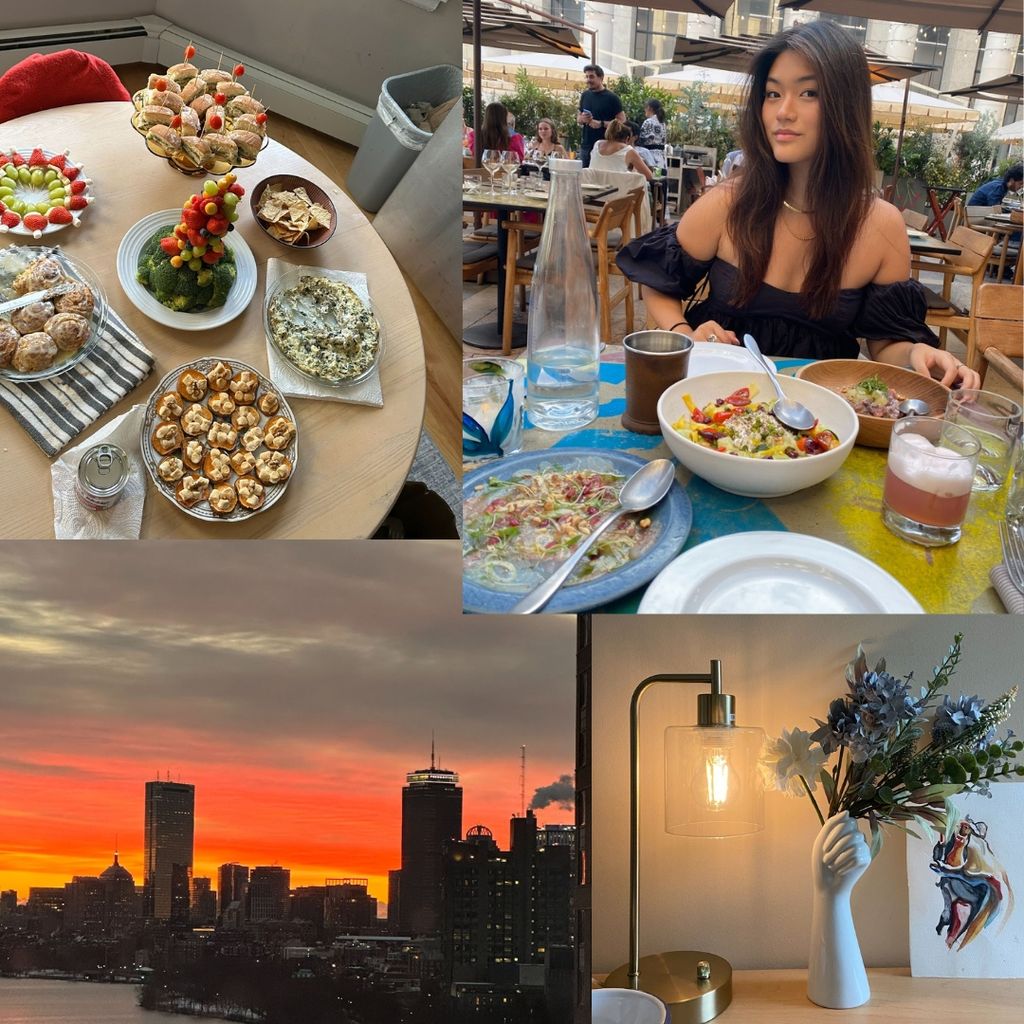 ---
Se·nior
/ˈsēnyər/ noun
A fourth-year Boston University student who clings onto each college day left.
---
I'm still figuring out what I should prioritize during my senior year. But all I know right now is that I want to spend each day with people that continue to motivate me to become a well-rounded individual.
---
How have I managed my well-being as a senior during my first few months?
At the beginning of any school year, people are motivated to try and make the semester as good as possible. There have been a fews ways that I've really tried to do this. For starters, I found out about the various running routes from a great BU Today article and am currently trying to do the "MIT Bridge Route" during the mornings before class. To continuously motivate myself before I go on run, I use the Nike running app!
Here is a quick list of all the things I have been doing to put my mind and body first: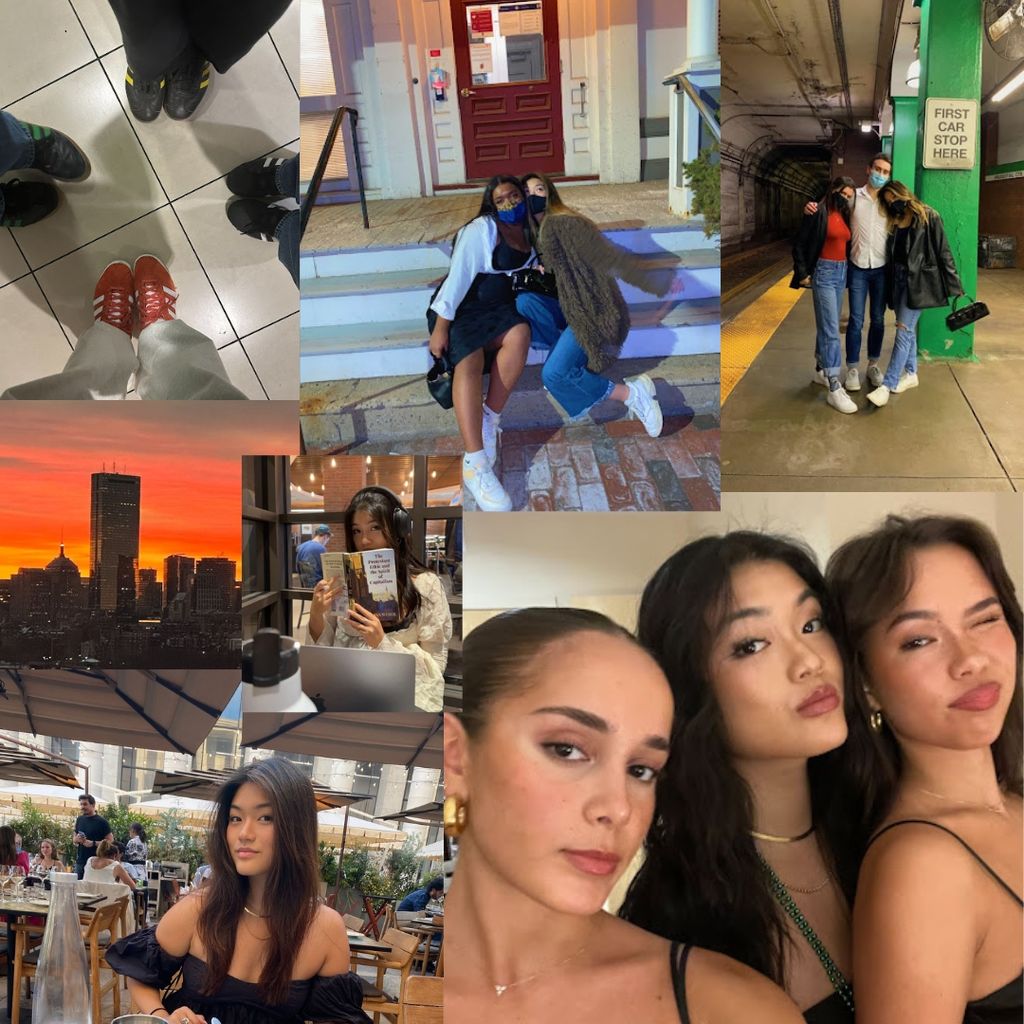 Started making my favorite dishes at home.
Go to events and restaurants with my friends.
Taking classes that prepare me for careers that I would like to pursue after college.
Facetime my parents.
Creating Spotify playlists for every single mood (I have 117 playlists apparently)
Chronically go on Pinterest to pin outfits that I want to recreate.
---
The overarching message that I wanted to share was that college comes with high expectations and it may seem like everybody has it all figured out, but it was relieving to eventually learn that nobody really does. Gradually, I embraced that making mistakes is just as fruitful as celebrating your successes. There is no correct way to measure success, but checking in on yourself every day will help you answer some of the anxious thoughts that circulate in your head—just figuring that out is more than enough.
---
All photos courtesy of Robin Kim (COM'24, CAS'24)