BU: Take a Free Mental Health Screening Thursday, October 5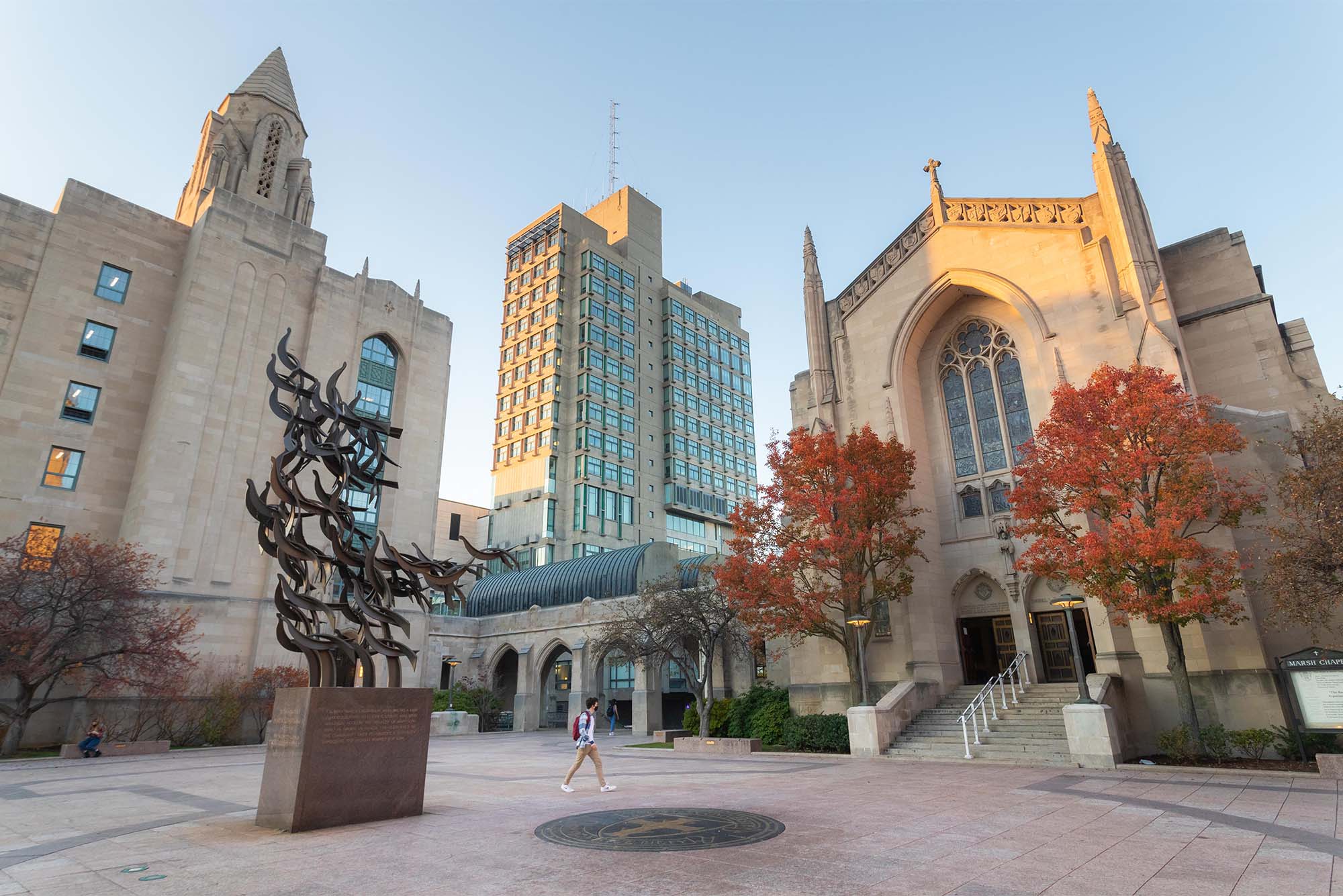 Mental Health
BU: Take a Free Mental Health Screening Thursday, October 5
In-person and online screenings for depression and anxiety are available to all students, faculty, and staff
National Depression Screening Day is Thursday, October 5. To mark the occasion, Boston University's Chief Health Office, in partnership with Employee Wellness and Student Health Services, is offering free in-person mental health screenings on both the Charles River Campus and the Medical Campus.
"We acknowledge that we are all facing challenges, and this is an opportunity to check in with yourself and those in your community about mental health," Judy Platt, chief health officer and executive director of Student Health Services, wrote in an email sent to students, faculty, and staff last week.
The screenings—which check for symptoms of depression and anxiety—are available for all members of the BU community. They take about two minutes to complete, and once done, a health professional will be on hand to walk you through your results, offer support, and direct you to resources available both on and off campus. (Students, find a list of resources here.) And don't worry: results are completely confidential.
Screenings on the Charles River Campus will be held on the GSU Plaza from 11 am to 2:30 pm. On the Medical Campus, they'll be held on Talbot Green from 11 am to 2 pm. In the event of rain, screenings will be held indoors, in the GSU basement (Charles River Campus) and in the L Building INS 403 (Medical Campus). If you're unable to attend in person, you can access a free online screening here.
The COVID-19 pandemic triggered record rises in both anxiety and depression around the world. Last year's screening event resulted in 225 in-person screens and 2,335 online screens, according to Student Health Services. More than 2,500 community members received information on mental health resources available at BU.
Last year, "many folks who attended commented that they 'needed this' or 'had been meaning to reach out,'" says Melissa Paz, Health Promotion & Prevention assistant director of mental health promotion. "The event was met with great enthusiasm from attendees and volunteers alike."
Nervous about facing stigma or about what your results might say? Don't be, BU experts say.
"Not unlike taking your temperature when you suspect your body is fighting physical illness, taking a mental health screening is a way to identify whether you are experiencing symptoms of a mental health disorder," says Kara Cattani, director of Behavioral Medicine at Student Health Services. "Identifying or clarifying your struggles allows you to take the next step and find resources that will help you move towards health and well-being."
Find more information about the free anxiety and depression screenings here. Take the online anxiety and depression screening here.