Religion and Social Service
Feed My Lambs
Pastor Dorlimar Lebrón Malavé shepherds a Harlem congregation toward renewed relevance in a hurting community
In March 2020, Dorlimar Lebrón Malavé, pastor of the First Spanish United Methodist Church in East Harlem, was eagerly anticipating a "restart." Her tiny church, known around the neighborhood as "The People's Church," had shriveled to a shell of its former self. While it once was a vibrant community hub with a congregation of more than 300, by the time Lebrón (STH'18) arrived in 2018, the congregation had dwindled to 20 people. The congregants were mostly older women—"my aunties and my grandma," she jokes—with few younger folks coming into the fold. There wasn't much. interest in community outreach.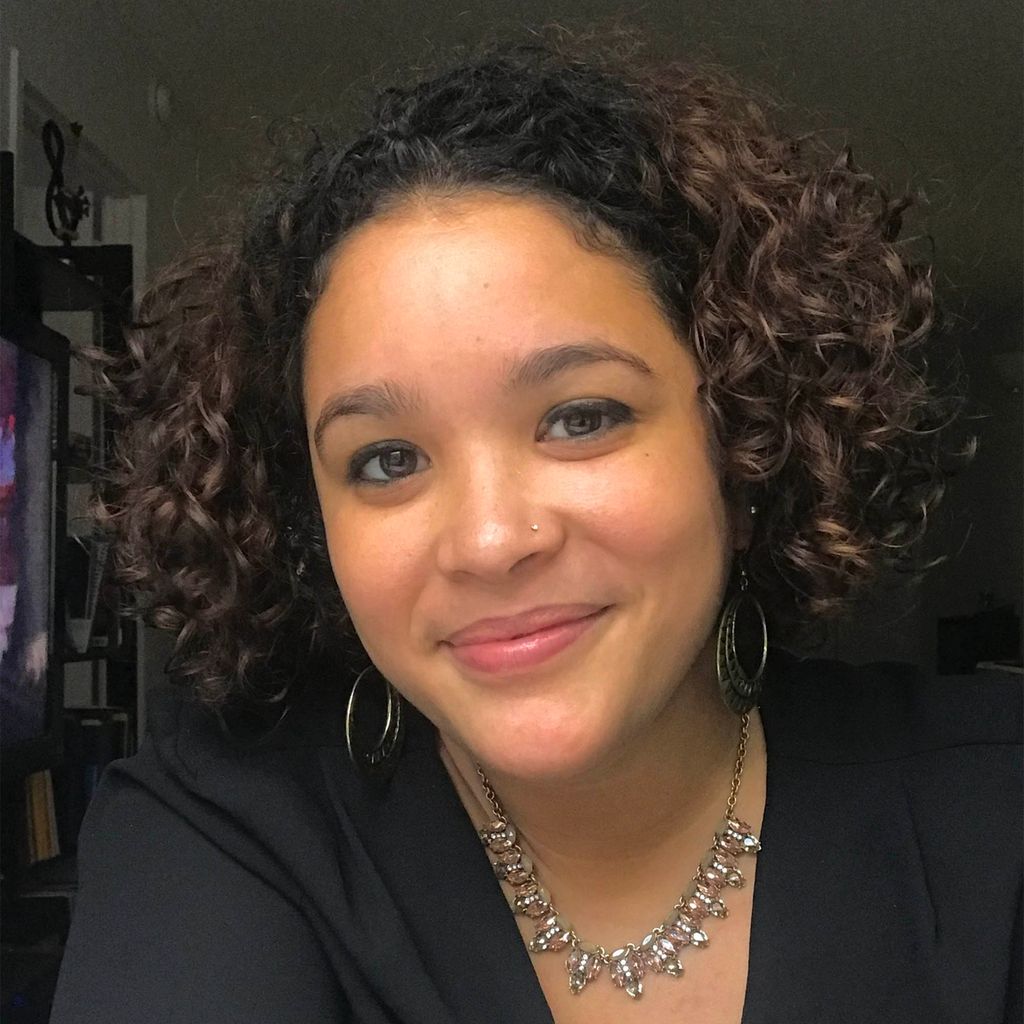 "The church had been shrinking and shrinking, becoming less and less relevant in the community," she says. "They brought me in as kind of a last resort."
Fresh out of seminary, Lebrón was undaunted. She organized a renovation of the church sanctuary and planned to debut a newly invigorated Sunday worship service that would include a traditional service in Spanish and a contemporary one in English. Drawing on the symbolism of the resurrection, Lebrón scheduled the launch for Easter Sunday 2020.
Then, of course, the pandemic hit. As COVID-19 barreled across New York City, Lebrón and members of The People's Church retreated to the safety of online services, held in collaboration with four other Harlem congregations. Lebrón preached only every five weeks. Suddenly, she had a lot more time on her hands to contemplate how she might make her church relevant again.
"We were literally forced to not stress out about the best liturgy or the best sermon or the best music selections," she says. "We were actually free to do the work, to do what we felt called to do: to take care of our neighbors."
Asking herself what her church's mission should be at the height of the pandemic's economic devastation, it didn't take long for her to come up with an answer, perhaps divinely ordained: People needed food.
"My lay leader said, 'I know a family who needs food, who lost their jobs,'" Lebrón recalls. "And I said, well, I know a pantry…. We were like, a lot of people are going to be in need. How do we become a part of this?"
Lebrón began visiting local pantries for groceries to take to people in need. She shopped for one family, which became 25 families, which became 200 families. Neighborhood volunteers contributed time and goods. When the numbers grew too big for at-home delivery, Lebrón asked people to meet her at the church instead. In that way, The People's Food Project was born, feeding, at its busiest time, about 500 families each week. The program grew to stock food pantries in four United Methodist churches in the Bronx and Harlem, a Pentecostal congregation, and a mosque, in addition to supplying produce for free "community fridges" in Queens, Manhattan, and the Bronx. The program caught the attention of both city officials and denominational partners, attracting nearly $100,000 in grants. And the food program was just a part of the church's pandemic response.
"The denomination didn't know what to do. The institution didn't know what to do. But the people knew what to do," says Lebrón.
A mission in social justice
Although the pandemic was a devastating blow to the community, The People's Church had found its purpose—and had its restart. And that purpose is very much aligned with Lebrón's own interest in social justice issues. A queer, Puerto Rican–born 34-year-old, who was raised in Brooklyn with a pastor father, Lebrón has always leaned toward liberation theology, which emphasizes the uplift of the poor and politically oppressed. The pandemic offered her the opportunity to put that philosophy to work by ministering to East Harlem's low-income and working-class populations, which had been hit particularly hard by both the virus and its economic fallout.
Sickness was everywhere, so the church began offering holistic wellness services, including acupuncture and workshops on healthy eating. When protests for racial justice erupted after George Floyd's murder in the spring of 2020, The People's Church channeled community anger into a Black and Latinx solidarity march that attracted more than 3,000 people.
---

We were literally forced to not stress out about the best liturgy or the best sermon or the best music selections. We were actually free to do the work, to do what we felt called to do: to take care of our neighbors.

---
After COVID-19 closures decimated local businesses, the church held an outdoor pop-up market of artists, artisans, and food vendors to help replace lost income. And to address neighborhood political tensions, The People's Church held a Love Fest—an outdoor sidewalk fair featuring live DJs, a pool, Zumba classes, and games for kids. It was supposed to be a one-time event, but it was so popular that the church turned it into a monthly affair. The church building also became a COVID-19 testing and vaccination site.
Since Lebrón has taken over, membership, while still small, has doubled, to around 40. Most important for Lebrón, the church is relevant again.
Back to the future
While the concern with social justice at the First Spanish United Methodist Church may be a new direction for its youngest members, there is a historical precedent vivid in the minds of church elders. Back in 1969, the church building was occupied for a time by the Young Lords, a Chicago street gang that transformed into a national Puerto Rican civil rights and social justice group modeled after the Black Panthers. The group, which included a few teens with church-member parents, set up a daycare center, a breakfast program for children, and Spanish language lessons for the 11 days that they controlled the church.
Eventually, the Young Lords ceded the building back to church elders, but they occupied it again in 1970 to call attention to police brutality and miserable conditions in city jails. Their actions sparked outrage among many congregants, but their activities also led to a lively discussion about whether First Spanish United Methodist was doing enough to address the real-world needs of its congregation and community.
Viewed in this context, Lebrón's work is just a continuation of what has come before. Her social justice activism hasn't been embraced by everyone in her congregation, admits Lebrón, but it persists because she sees the church as "the hands and feet of Jesus."
"I often describe my role as being like a hospice chaplain and a midwife or doula because we are transitioning," she says. "How do we honor our tradition? How do we honor our history, the good, the bad, and the ugly?"
Meanwhile, in January, the Omicron variant set off yet another surge of COVID cases, requiring The People's Church to pause many of its activities. The pantry was suspended. Ultimately, Lebrón says, these ever-changing circumstances will require the church to continually reimagine its role.
"I used to think that starting something was the hardest thing," she says. "Once you get it started, you build it, and the people will come. But really, in these pandemic times, the life of the church is being thrown for a loop as far as what local church ministry will look like."
Through it all, Lebrón says one thing has become clear: "Church is not just what we do on Sunday."