To Do Today: Catch a Free Movie at the Hatch Memorial Shell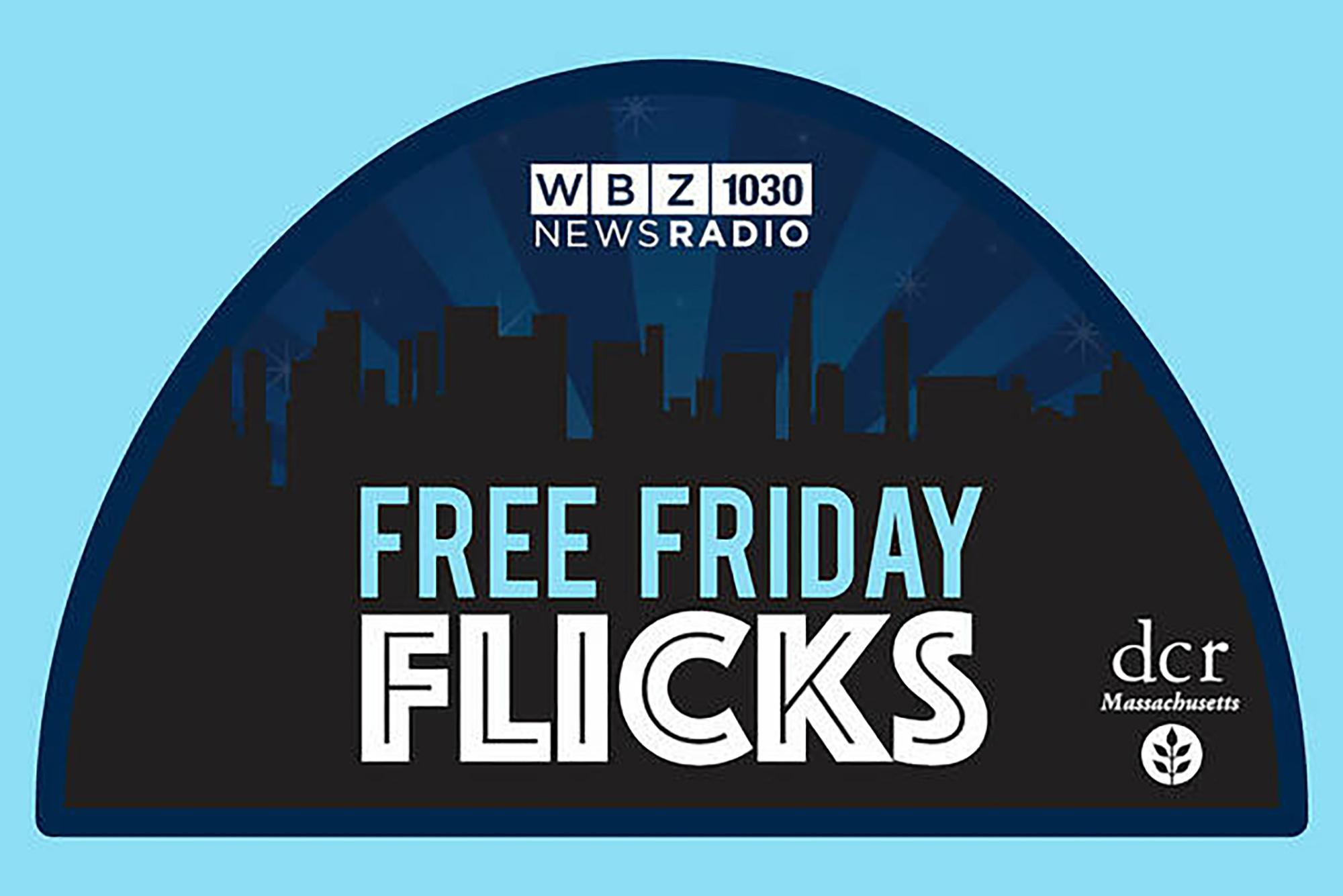 Things-to-do
To Do Today: Catch a Free Movie at the Hatch Memorial Shell
Bring some chairs and blankets and see The Goonies (1985) under the stars
What?
Free Friday Flicks at the Hatch Memorial Shell, a series of family-friendly films screened weekly on the Esplanade.
When?
Fridays through August 25. Screenings begin at sunset, between 7:30 and 8 pm. Check here for approximate showtimes. Don't forget to arrive early to secure your spot.
Where?
The Massachusetts Department of Conservation & Recreation's Hatch Memorial Shell, on the Esplanade at 47 David G Mugar Way, Boston.
How much?
Free!
Why should I go?
Who doesn't love catching a free movie? How about a free movie with the sun setting over Boston in the background?
This year marks the 35th year of the Free Friday Flicks series, an annual summertime roster of screenings put on by the commonwealth's Conservation & Recreation Department and WBZ NewsRadio 1030. Free screenings will be held at outdoor locations throughout the commonwealth through August.
The fun this Friday starts well before sunset, so head over to the Esplanade around 6 pm to stake out your spot (make sure to bring your own snacks, chairs, and blankets) and check out WBZ's tent for giveaways, food, and games. As the sun starts to set, it's time to relax, get cozy, and enjoy the show.
The Goonies (1985) is hitting the big screen this week. The Steven Spielberg (Hon.'09) classic follows a group of young boys as they embark on a quest to find a pirate's long-lost treasure, using an ancient map as their guide. But others are in pursuit, which means the misfits must race to track down One-Eyed Willy's loot before it's too late.
Can't go this week? Don't worry, there's a stellar lineup of beloved classics and modern favorites to take you through the end of the summer. Hop into Doc Brown's legendary DeLorean and take a trip back in time to experience Robert Zemeckis' Oscar-winning film Back to the Future (1985) on August 11. When Marty McFly (Michael J. Fox) accidentally travels 30 years back in time, he must ensure his parents meet and fall in love so he can get—drumroll, please—back to the future.
Also coming your way is The Super Mario Bros. Movie, a 2023 computer-animated smash hit based on a cast of familiar Nintendo characters: Chris Pratt stars as Mario, with Charlie Day as Luigi, Jack Black as Bowser, and Anya Taylor-Joy as Princess Peach. On August 18, journey through the vibrant Mushroom Kingdom and watch as Mario tries to rescue his brother from the clutches of the fire-breathing Bowser.
Closing out the Free Friday Flicks series on August 25 is Taika Waititi's Thor: Love and Thunder (2022). Uniting with old and new allies, Thor (Chris Hemsworth) must defeat Gorr the God Butcher (Christian Bale) before he wipes out all gods using the powerful and deadly Necrosword.
Head to the Hatch Memorial Shell with your friends and family to enjoy a blissful summer night with some great entertainment.