BU Community Celebrate the Women Who Have Influenced Their Lives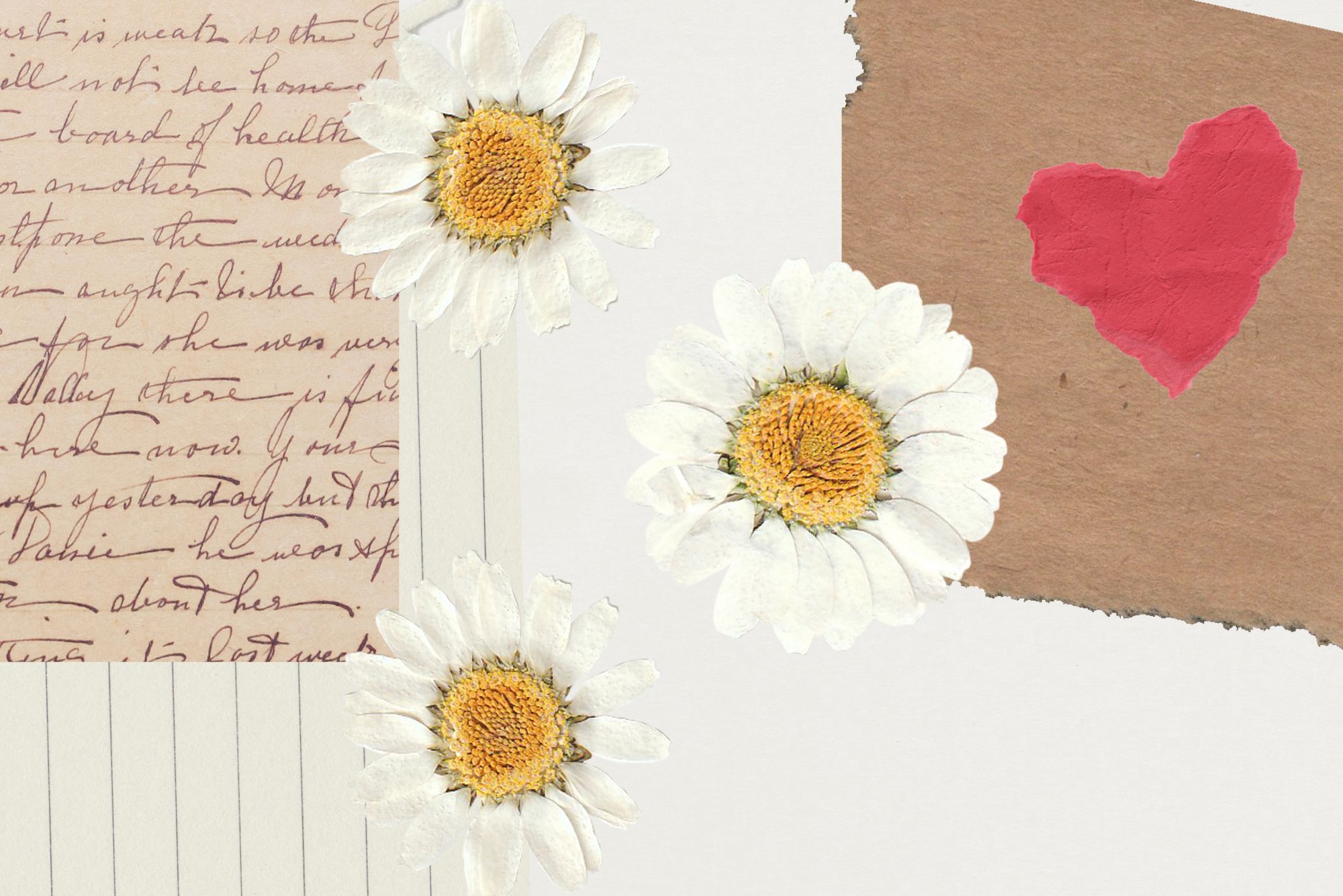 WOMEN'S HISTORY MONTH
BU Community Celebrate the Women Who Have Influenced Their Lives
During Women's History Month, alum, staff, and students share stories about family members, mentors, colleagues who have inspired them
Every March, the nation celebrates Women's History Month, which honors the vital role women have played in American history. To mark the occasion, we invited members of the Boston University community to pay tribute to women who have made an indelible impact on their lives.
In the essays below, alumni, students, and staff share stories about family members, teachers, and mentors who have inspired them.
I was 17 and attending a summer program in women's leadership when, a few days into the program, we watched the documentary Major! about Miss Major Griffin-Gracy, a Black trans woman activist, community leader, abolitionist, and icon. It was the first time I had seen transgender people who were happy. They were filled with so much life and joy and hope. Miss Major showed me the necessity of collective resistance as a form of mutual care and love. Trans activists like her put their lives on the line so others in the community can live more freely. Learning about Miss Major changed my life by showing me, for the first time, that I could have a future in which I could be fully embraced for who I am. The selfless love shown in the documentary for community, family, and even strangers tied together through shared identities has led me to pursue a career in social work. As I reflect on Miss Major's work making contraceptives more accessible to LGBTQ+ communities, preventing HIV transmissions, and protesting the transphobic and racist carceral system, I feel there is a balance to be struck between demanding radical systemic transformations while attentively caring for those most impacted by the changes. I hope to bring this balance and community care to my role as a social worker.

Alex Bergson (SSW'24)
Miss Major Griffin-Gracy, long-time transgender activist.
Kathleen Malley-Morrison (Wheelock'67,'70), Boston University professor emerita of psychological and brain sciences in the College of Arts & Sciences, has had a key impact on my life starting in graduate school and continuing through today.
As her teaching fellow back in the '70s, I remember Kathie as a vibrant young woman with radiant energy, calm strength, and enthusiasm for teaching. Being confined to a wheelchair in no way slowed her down. During my first winter in New England, I was amazed at how undaunted she was as she wheeled around campus without ever complaining about the treacherous snow-packed sidewalks and streets. What a model of fortitude and resilience!
Decades later, Kathie and I reconnected and I learned that she had expanded her work beyond the psychology of development to that of peace and non-violence. She wanted to reach out beyond the classroom to educate a general audience about peace psychology—and to inspire citizen activism. We decided to start a blog and in 2010 launched EngagingPeace.com, which continued as a non-profit organization for 10 years with twice-weekly posts and a monthly online newsletter. Kathie's passion, creativity, and prodigious writing about peace and social justice enabled Engaging Peace to reach hundreds of readers beyond academia.
Kathie has been a guiding light for me, both as a young grad student and as a collaborator on the blog. Despite living with a disability, she embodies spirit, courage, moral character, and resolute devotion to improving the world for all.

Pat Daniel (GRS'77)
Reilly Hankus is an exceptional infant teacher at Boston University Children's Center. Her work ethic and years of experience make her a crucial member of our department. Working alongside Reilly has strengthened my teaching practice. Thank You!

Jessica Carangui, toddler lead teacher, Boston University Children's Center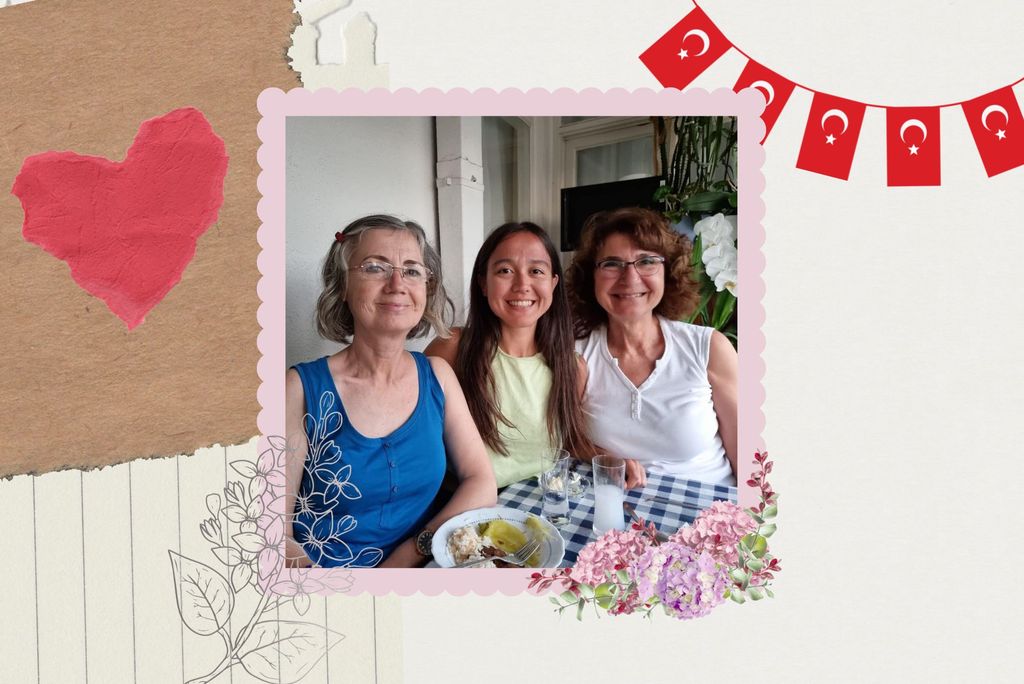 I would like to highlight my mom, Aliye (left) and my aunt, Hatice (right). In this photo, we are in Istanbul drinking raki, our family's traditional Turkish drink. I chose this photo because it is emblematic of what I find special about my mom and aunt—that we are smiling and enjoying our time together. They know how to appreciate important moments like this, the small moments in life where you are with family. Having them in my life has made me a better person. Even when I doubt myself, they never stop believing in me and always show how to overcome challenges.

Zeynep Kahraman (ENG'24)
My late mother-in-law, Pauline Fennel, was a bright light and model for a way of living that I aspire to.
She was the mother of my former husband. Even after he and I divorced when our two daughters were young, she was a loving presence in my life and, especially, in my daughters' lives. Once a week, she would pick them up after school. She would bring food they enjoyed, cook with them, help with homework, and watch the Food Network with them. Her ability to tune into them was undoubtedly honed during her decades working as a special ed teacher, but her interest in their lives—the ups, downs, and everything in between—was entirely true to who she was deep down. She took joy in being with them, and they were blessed by her steady love and encouragement.
Throughout the years, she was always warm and open with me. We sent each other birthday cards. We talked over tea. I was always glad to see her.
Pauline was also actively engaged with multiple communities and the world at large. She advocated for her students whose needs were unmet by their school. She was deeply committed to social justice and civil rights. One summer, while she was away, she invited an unhoused woman to live in her apartment. She was a vital member of her church and was often the first person people met when they walked through the doors. She was a longtime member of a book club and an avid follower of the news; she was outraged by the recent political turmoil.
Two years ago, her cancer returned after a long remission. Her grace throughout her final year was remarkable. She was so thankful for the support of her children and grandchildren, who rallied around her. Before she died last September, she said, not lightly, that she was "satisfied" with her life. What a gift, in one's final days, to look back and be grateful.
I miss her, but memories of her continue to warm and guide me.

Katharine Canfield Senior Director, Foundation Relations, Chobanian & Avedisian School of Medicine
When I was asked by another member of the Northeast Branch of the American Society for Microbiology (NEBASM) to invite Ruth Kundsin to discuss her work on infertility at an NEBASM meeting, I welcomed the opportunity. She had been an inspiration to me, encouraging me to persevere with my master's thesis project on antimicrobial resistance several years before, giving me direction to pursue how resistant strains may have spread. Of course, I was aware of Ruth's history with NEBASM when it was called the Bacteriology Club of Boston, and when they refused her admission to the club because she was a woman. She agreed to speak under the condition that she could choose the title for her talk. I, of course, agreed and later thoroughly enjoyed her presentation: "Mycoplasma Urealyticum, Infertility and Male Chauvinism."
Ruth showed me how one could pursue their passion and speak with confidence among those who, at the onset, believed you could not possibly have something new and interesting to say. The last time I saw her was at a small gathering of microbiologists who honored her on her 100th birthday, four years before she died. She related how she was still physically active under the guidance of her personal trainer.

Rick Mattila (CAS'69)