Why Are This Year's Midterm Elections Especially Important?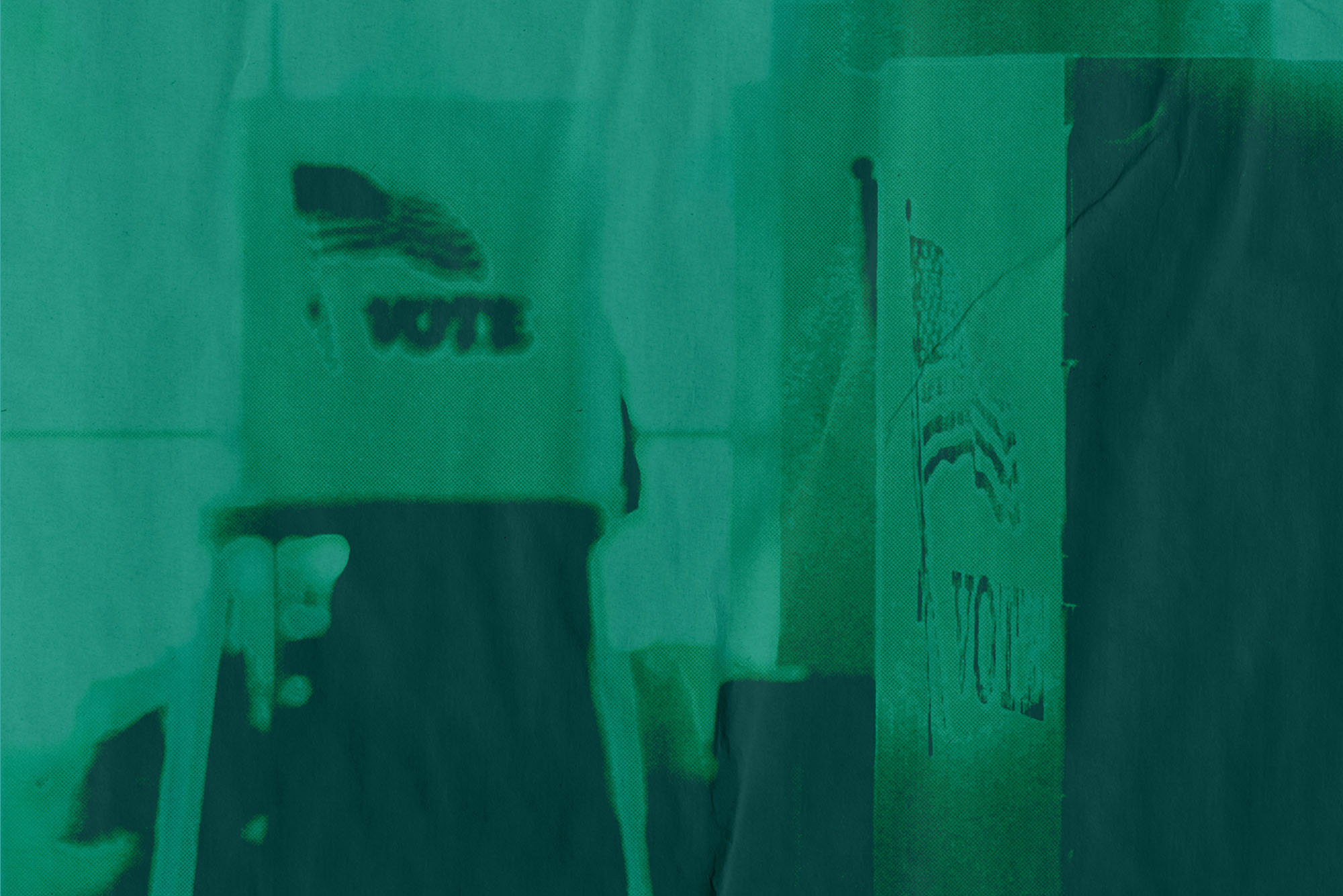 Listen Now
Why Are This Year's Midterm Elections Especially Important?
You can also find this episode on Apple Podcasts, Spotify, Google Podcasts, and other podcast platforms.
Maxwell Palmer, an associate professor of political science at Boston University, discusses the history of midterm elections and provides background on what has shifted in Massachusetts since 2014. Palmer also explains how he thinks things might play out in the upcoming elections and reminds listeners of the importance of voting in every election.
Have a question or topic idea for a future episode? Send an email to today@bu.edu. Bonus points if you attach a voice memo with your question.
Takeaways
Midterm elections are important because they allow voters to select representatives for many key offices nationwide, and they provide an opportunity for change. As recent Supreme Court rulings favor states' rights (the overturn of Roe v. Wade is a prime example), the importance of elected state officials who act in the best interest of voters they represent cannot be understated.
Midterms often have lower voter turnout, but 2018, the most recent midterms, showed a rising trend in turnout, especially in younger voters.
Palmer reminds listeners that voting is always important, no matter the race, and to be sure to register early and to vote on or prior to election day.
Register to vote here.
Transcript
Joel Brown: This is Question of the Week from BU Today. I'm Joel Brown, staff writer at BU Today. Our guest today is Maxwell Palmer, an associate professor of political science at Boston University. After receiving his PhD in political science at Harvard, he joined BU, where he studies American political establishments, including Congress, electoral procedures, and local politics.
Focusing on how institutions impact representation and policy outcomes, today we've invited him to come on the podcast to discuss the upcoming midterm elections.
Max, thanks so much for joining us.
Maxwell Palmer: Thanks for having me.
Joel Brown: So it's almost election day and political ads are running full force on TV and everywhere else. For the average person, it can be difficult to stay politically informed in this ever-changing landscape. We wanted to ask you our Question of the Week today: why are this year's midterm elections especially important?
Maxwell Palmer: So midterm elections are always important, as they're the time when we elect all the members of the House of Representatives, and a third of the senators, as well as many governors and state legislators and other offices across the country. But often midterm elections are seen as less important by some voters because we're not electing a president and so there's less attention on them. There's more scattered races instead of just one that has everybody's focus. And as a result, some people don't vote in midterm elections. But control of Congress rests on these elections in both the House and the Senate, as well as many governorships, control of state legislatures, and other key offices, like state attorneys general or secretaries of state.
Joel Brown: How are this year's midterms different from other years'?
Maxwell Palmer: So they're different in a few ways, but I think one critical thing is that after January 6, we're thinking about democracy a little bit differently and the fragility of democracy. And many of the candidates running for governor or secretary of state, which are often the chief election administrators in many states, on the Republican tickets have taken positions questioning the validity of the election, talking about voter fraud, and suggesting that maybe they might not certify election, the 2024 presidential election results, depending on who the winner is. And so there's big long-term consequences from these elections, but there is also a lot at stake short-term. We're facing economic challenges, inflation, a war in Ukraine, and control of Congress that will affect policy on a lot of critical areas right now.
Joel Brown: So which races are you going to be paying the most attention to?
Maxwell Palmer: So here in Massachusetts we're electing a new governor, attorney general, and lieutenant governor. These aren't getting a lot of attention because they don't seem to be especially competitive. Nationally, I think key races are a few of the most competitive Senate seats, including in Georgia, Pennsylvania, Ohio, North Carolina, maybe Wisconsin and Nevada as well.
These are all very competitive Senate seats, and will determine control of the Senate.
Right now we have an exactly 50-50 split in the US Senate, and Vice President Harris is the tiebreaker. So Democrats have the slimmest possible majority. It would be very easy and highly likely that Republicans could take control of the Senate, or Democrats could continue to barely hold on, maybe expand their majority by one or two seats if they get lucky, and control the Senate as well as control the House. It has really important implications for the ability of the Biden administration to carry out any more of their legislative agenda.
If Republicans take the majority in only one of the chambers, that would produce divided government and mean that it'd be really hard for President Biden to pass any more of his agenda in the next two years.
It can also lead to government shutdowns, or debt crises like we saw at points during the Obama administration. And so there's really important policy stakes in the short and long term based on who wins these elections.
Joel Brown: You spoke about voters seeing midterms differently than presidential election years—what does that usually do to the turnout, and how do you expect this to play out this year?
Maxwell Palmer: That's a great question and a challenging one to answer. So in several recent midterms, such as in 2010 or 2014, we saw younger voters in particular turn out at lower rates than they were in the general presidential elections, and what that meant was that the electorate looked a little bit more Republican. And Republicans did really well in those elections, and if those turnout caps were to continue, we would expect to see Republicans do fairly well in this election as well. However, in 2018, the midterm during the Trump administration, we saw a significantly higher turnout in many states that looked more like a presidential election.
And so that pattern might show; if that pattern continues, we might see smaller turnout disparities and look more at the presidential election. Again, another complicating factor is that because of the pandemic, many states changed some of their voting laws to make it easier to vote. So in some states, including Massachusetts, it's easier to vote absentee now, to vote by mail, and things like that can also reduce turnout gaps. And so potentially, we could see more turnout that looks like a presidential election, because of the changes to election administration as well.
Joel Brown: Talk about the importance of the midterm elections on different scales, like at the state versus the national. How much does it really matter on the state level?
Maxwell Palmer: These elections are tremendously important at the state level—the control, the governorship, and other key state offices can have really big policy impacts, as can control of state legislatures. As one example, abortion is now a state-level issue after the Dobbs decision by the Supreme Court this past June. And that means that each state is making its own laws about access to abortion or criminalizing abortion in some cases, and the state legislature and governors will have power to pass those laws. And then state attorneys general and others will enforce them, and so in some states, abortion rights are at stake, as are many other key issues.
And then as I mentioned also, there's important implications looking down to 2024 about election administration and how a presidential election might play out. And some candidates in states like Arizona and Pennsylvania and others have suggested that they might not accept the results of the election, if, say, President Biden were to run for reelection again. And when those states say that they believe that would be a stolen election or fraud, that could really complicate the 2024 presidential election and really challenge how our constitutional system functions.
Joel Brown: How have the recent midterms affected us here in Boston and Massachusetts? What's been the effect on the state level?
Maxwell Palmer: So in 2014 and 2018, Massachusetts elected Governor Baker and then reelected him, as a very liberal state and reliably Democratic state at the national level. We've had Republican governors several times in the last few decades. That affects the policies that we see and having a Democratic-controlled state legislature. And a Republican governor can certainly create some challenges in policy in a number of areas. It looks like right now like we'll see a Democrat elected as governor for the first time in eight years in Massachusetts. And so we'll create a different dynamic, and the potential may be for more policy change in the next few years than we've seen in the last several.
Joel Brown: Given what you've said about the outlook for democracy, is voting more important than ever in this particular midterm?
Maxwell Palmer: Voting is always important, but the stakes are really high here, especially if you live in a state with competitive governor's elections or secretary of state elections or Senate elections. Those have really big consequences on control of your state's government and control of the US Senate. Every House race is important, and if you live in a competitive district, then voting there is really critical as well. Regardless of which party controls, the House will probably be fairly close, and every seat really does matter, so absolutely, go out and vote in this midterm election. If you haven't already requested an absentee ballot and you need it, you should do so right away.
Joel Brown: Thanks so much, Max Palmer, for joining us on this episode of Question of the Week.
Maxwell Palmer: Thank you so much for having me.
Joel Brown: To learn more about this year's midterm elections, check out the links in the show notes. This episode was produced and engineered by Andy Hallock, and hosted by Joel Brown.
Thanks for listening and see you in two weeks.
This Series
Also in
December 12, 2022

September 26, 2022