Top Water Safety Tips for Kids from a FitRec Expert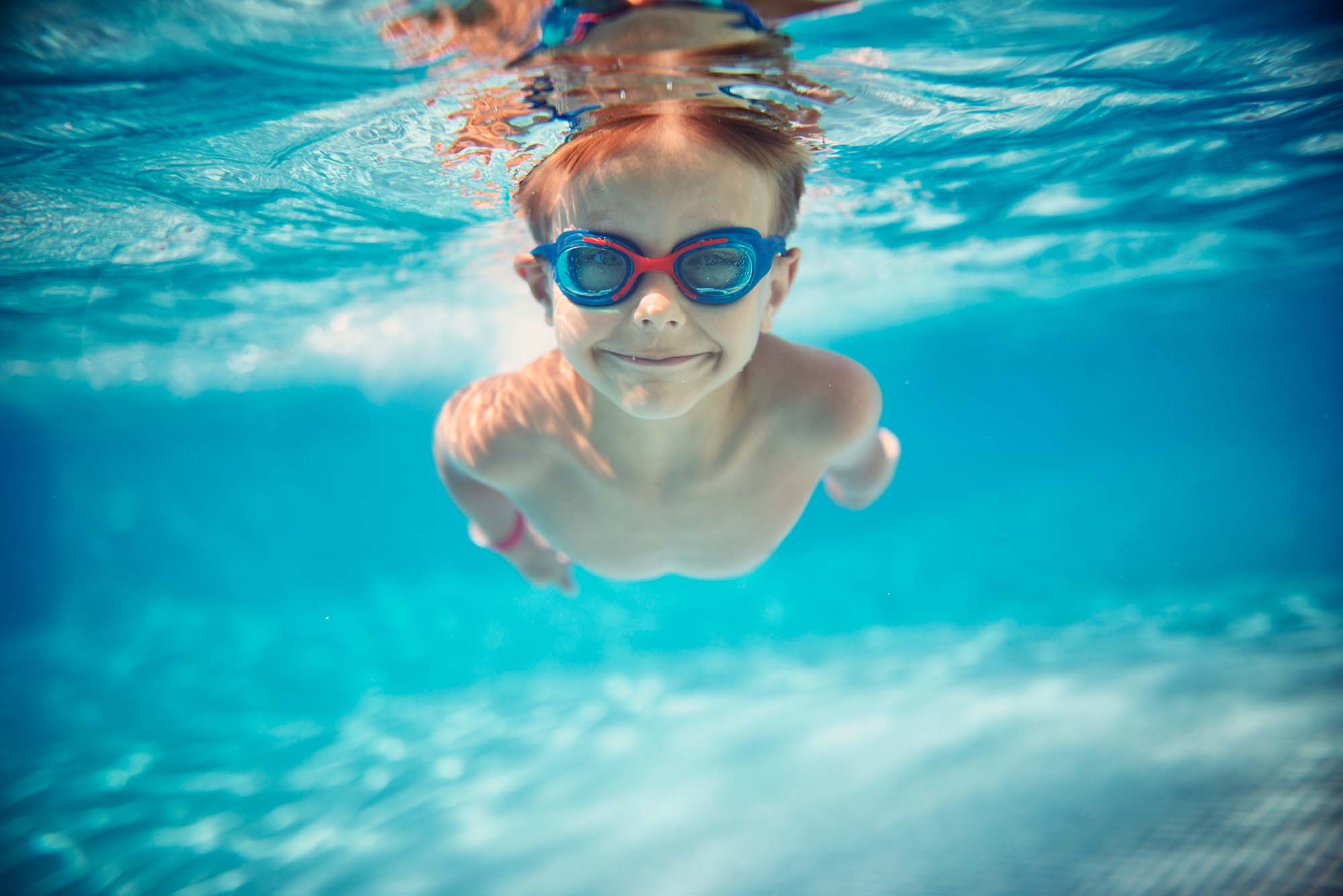 Water Safety
Top Water Safety Tips for Kids from a FitRec Expert
Drownings have dramatically increased in Massachusetts since the start of the pandemic, experts say
Here's a sobering statistic as we head into the long Fourth of July holiday weekend: drowning is the leading cause of death for children nationwide, according to the American Red Cross. In Massachusetts, drownings have dramatically increased since the start of the pandemic, many happening in places where lifeguards are not present, such as quarries and backyard pools. Adding to this perfect storm is the fact that nine of Boston's public pools are closed this summer for various reasons, reducing the number of safe places for children to swim, and the city has managed to hire only about half of the lifeguards needed for full staffing levels this summer—a problem other municipalities are also grappling with.
For insight on how to keep swimmers of all ages safe in the water and what's behind the nationwide shortage of lifeguards, BU Today spoke with Cliff Merritt, manager of aquatics at BU's Fitness & Recreation Center (FitRec). Merritt has worked as a lifeguard for more than 20 years and is also a triathlete.
BU Today:
Can you talk about why there is a shortage of lifeguards nationwide right now?
Merritt: So, I think it's a full circle issue, where fewer people are learning how to swim and therefore there are fewer people with enough swimming capability to be trained as lifeguards. I think another issue is that with inflation, a lot of aquatic facilities aren't able to keep up with increasing wages to be able to be competitive, like the industry used to be. Aquatics is an expensive certification to get and maintain, particularly for high school kids, who are most of the lifeguards out there, especially if they can easily find another job.
BU Today:
Why are there fewer people learning to swim?
Merritt: There is a booming industry for "fun" aquatic facilities, places like splash pads and water parks. But people don't have the same access to swim lessons. Many schools used to have access to a pool or offered swim lessons as part of their physical education classes. That doesn't happen anymore.

We're in this spot right now where people are unable to learn how to swim because pools are closing because they don't have the staff. And during the pandemic, it was hard for lifeguards to keep up their certifications. The Red Cross did have an interim plan to extend certifications to give people some extra time. But even with that, the messaging around it wasn't very well done, so a lot of the lifeguards didn't know about it, and a lot of people let their certification lapse. So there is just a big storm of different things that have caused the situation that we're in right now.
BU Today:
I'm the mom of three young kids and other parents and I always talk about how area swim classes fill up so fast. Ideally, at what age should children start taking swim lessons, if they can find them?
Merritt: I like to start them as early as six months. My thought process behind that is the sooner you can start them, the less time a child has for fears to set in. Some child organizations say three months is OK, but I tend to go with six months, just because there is not a lot of data on chlorinated water and infants under six months.
BU Today:
Some parents may think their kid is a good enough swimmer, but are there certain skills a child should have before allowing them to swim unassisted—of course still under supervision?
Merritt: Among other skills, they should be very comfortable in the water, should be able to tread water, and float on their back and front. At our facility, I like for them to be able to swim at least one length of our competition pool—25 yards.
BU Today:
What are the signs that a swimmer is in distress or drowning?
Merritt: There are stages that somebody goes through, and they don't necessarily start at the beginning of the stages. Typically, someone will be swimming, but go into distress mode where they can still call out for help. A child will sink to the bottom, jump up, take a breath, sink back down, jump up, repeatedly do that, and have a panicked look on their face. I'm not a parent, but I can easily recognize that look of fear. In the next step, they are sort of bobbing up and down, just trying to catch their breath. Then you'll see their face be just at or under the surface, their arms will be straight out, and their body will be vertical in the water with little to no supportive kick, no movement backward or forward. That's the typical act of the drowning stage, where someone seriously needs help. If you yell out, "Are you OK?" they're not going to be able to answer back because they're underwater more than over. Their mind is shut down and only thinking about trying to get to where they can breathe.

An Olympic swimmer almost drowned last week. It could happen to anybody.
BU Today:
I know a lot of parents who put their children in puddle jumpers or floaties. How do you feel about these?
Merritt: It depends on the purpose and the type that you're using. I highly recommend using only a US Coast Guard–approved life vest, type II or type III. Type II, if you think back to your canoeing days, are those orange vests that wrap around your neck. Type III is the best, those are designed to take an unconscious person and get their head out of the water.

They do make puddle jumpers that are US Coast Guard–approved, but there are a lot out there that aren't, and those are the dangerous ones. Those are the kind with the built-in wraparound floats, with floats on the arms, too. I've seen kids flip head over heels in them and then not be able to right themselves because of the amount of float.
BU Today:
What are your best water safety tips heading into the July 4th holiday?
Merritt: Dress your children in colorful, bright swim clothes, especially if you're going into murky water like a river or ocean or lake—that way they're easier to spot under water. Wear sunscreen, and reapply often. A lot of people don't think about this, but the ocean water can be extremely cold. Hypothermia is a real thing, even when it's 90 degrees outside. When children are in cold water, you'll start to see their lips turning blue and they will start shivering uncontrollably, especially if they're jumping in and out of the water. Have them come out of the water and warm up. Also, look for heat exhaustion and heat stroke—make sure they're drinking water and resting in the shade sometimes. 

Above all else, watch your kids. Too often I hear stories of kids drowning and the parent was sitting on the side reading a book. If you have a pool or access to water, make sure that it is locked up and fences are secured. Water is very fun and I highly encourage it. It's great exercise, low impact. But be careful, use the buddy system, and make sure everybody is watching out for each other.

FitRec currently offers adult swim lessons, an early-morning workout for competitive swimmers, and daily open recreation swimming. Children's swim lessons will be available in the fall; keep an eye on their website for more information when it becomes available.