The Weekender: January 27 to 30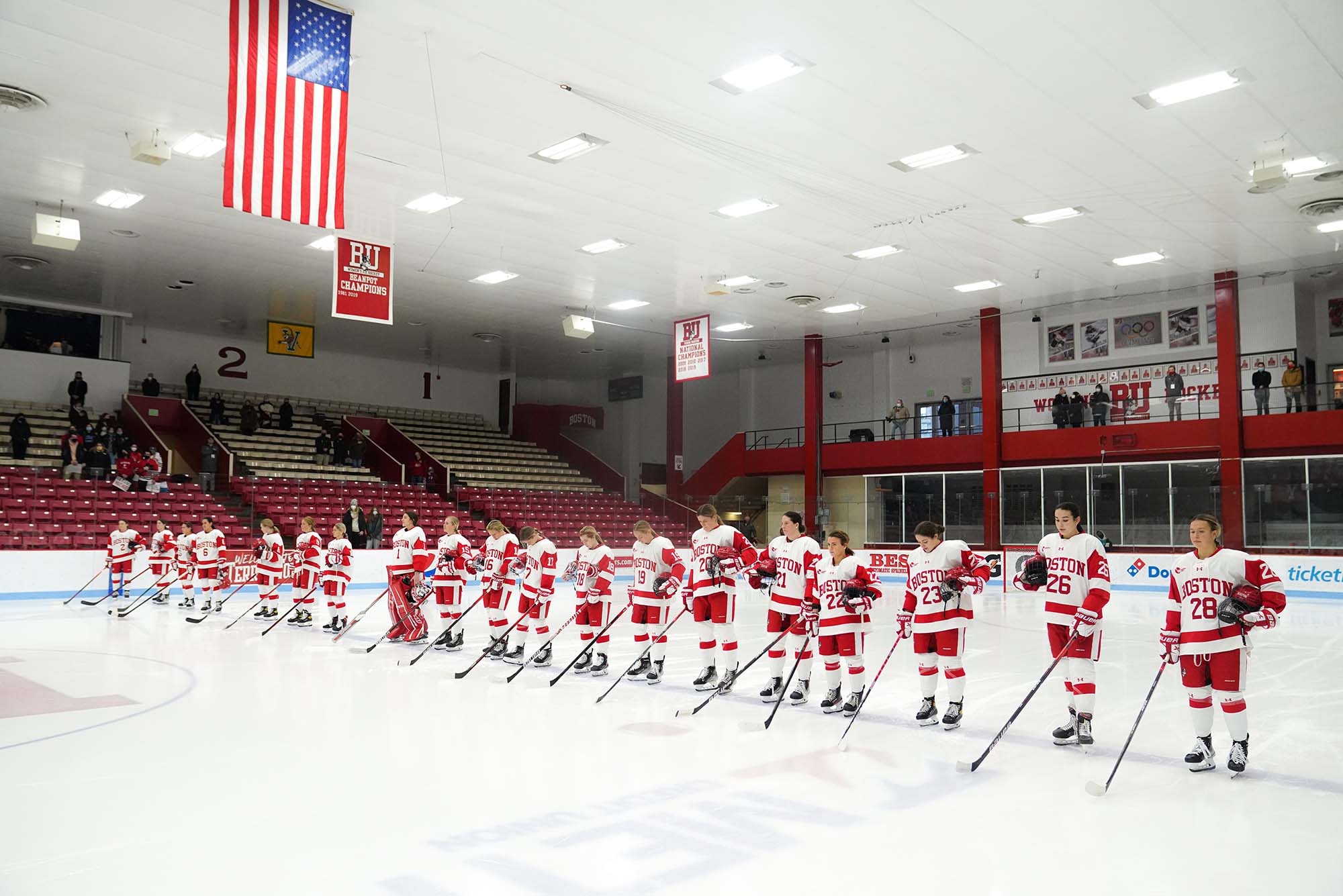 The first full week of classes has almost wrapped, and there's heavy snow predicted for Saturday. Take a look at our picks to get the most out of the weekend while staying warm: heat up with pho, meet friends and dance at the Winter Weeks of Welcome Winter Bash, or enjoy a Comm Ave rivalry on ice.
We are well into the coldest part of the year, so heat your belly with the traditional Vietnamese soup dish pho. The dish includes broth, rice noodles, vegetables, herbs, and a protein: pork, chicken, or beef. Pho Pasteur serves appetizers and rice dishes, too. Check out the Vietnamese pizza-style pancake, topped with fish sauce, lettuce, and your choice of shrimp, pork, or chicken.
Pho Pasteur, 682 Washington St., Boston, is open daily, 9 am to 8:45 pm.
The BU Bazaar is a campus-wide celebration where students can browse artwork and goods created by BU community members and enjoy live music, food, and performances. As an added bonus: the first 50 students to take a selfie with all nine BU Bazaar kiosks and post it on Instagram with #BUBazaar will win a sling bag.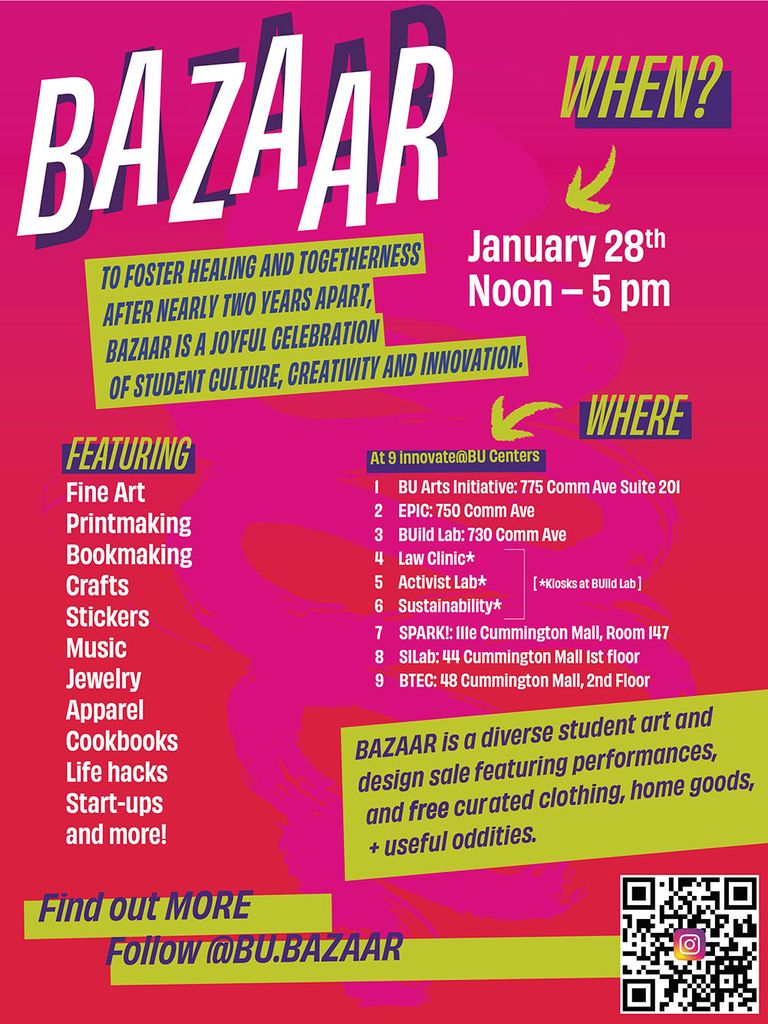 The BU Bazaar will be held Friday, January 28, from noon to 6 pm at nine kiosks across the Charles River Campus. See the map of locations and find out more information here.
Winter Weeks of Welcome Winter Bash
The Student Activities Office (SAO) is taking over the Metcalf Ballroom for the Winter Bash dance party. The final event of SAO's Winter Weeks of Welcome event series, the Winter Bash is a great way to relieve any start-of-the-semester tension, while having fun with friends.
The Winter Weeks of Welcome Winter Bash is Friday, January 28, from 8 to 11 pm at the George Sherman Union Metcalf Ballroom. The event is free to all students. Attendees must bring their BU ID and have a green badge.
Institute of Contemporary Art Exhibitions
The ICA has three exhibitions closing within the next month, so there is no better time to head out to the Seaport. Somerville-based artist Renée Green has a self-titled exhibition featuring her banners, which aim to draw attention to underutilized spaces and include political slogans, quotes, and poems. Photographer Deana Lawson's self-titled exhibition showcases her signature photography style, which she says "serves as a mirror of everyday life, but also a projection of what I want to happen." The Green and Lawson exhibitions are on display until February 27. And the works of James and Audrey Foster Prize winners are on display until January 30. The prize aims to nurture and recognize Boston artists and support the city's thriving arts scene. 
The Institute of Contemporary Art, 25 Harbor Shore Drive, Boston, is open from 10 am to 5 pm every day except Thursdays and Fridays, when it is open until 9 pm. Timed tickets are required and advanced reservations are encouraged.  
Women's Ice Hockey vs Boston College
BU already beat its Comm Ave rivals once this season, in a high-scoring 5-4 matchup in November. BC sits one point ahead of BU in the Hockey East standings, adding extra stakes ahead of the Beanpot tournament, which starts on Monday.
The women's ice hockey game is at 6 pm on Saturday, January 29, at Walter Brown Arena, 285 Babcock St., Boston. Buy tickets here.