The Long, Failed History of Gun Control Legislation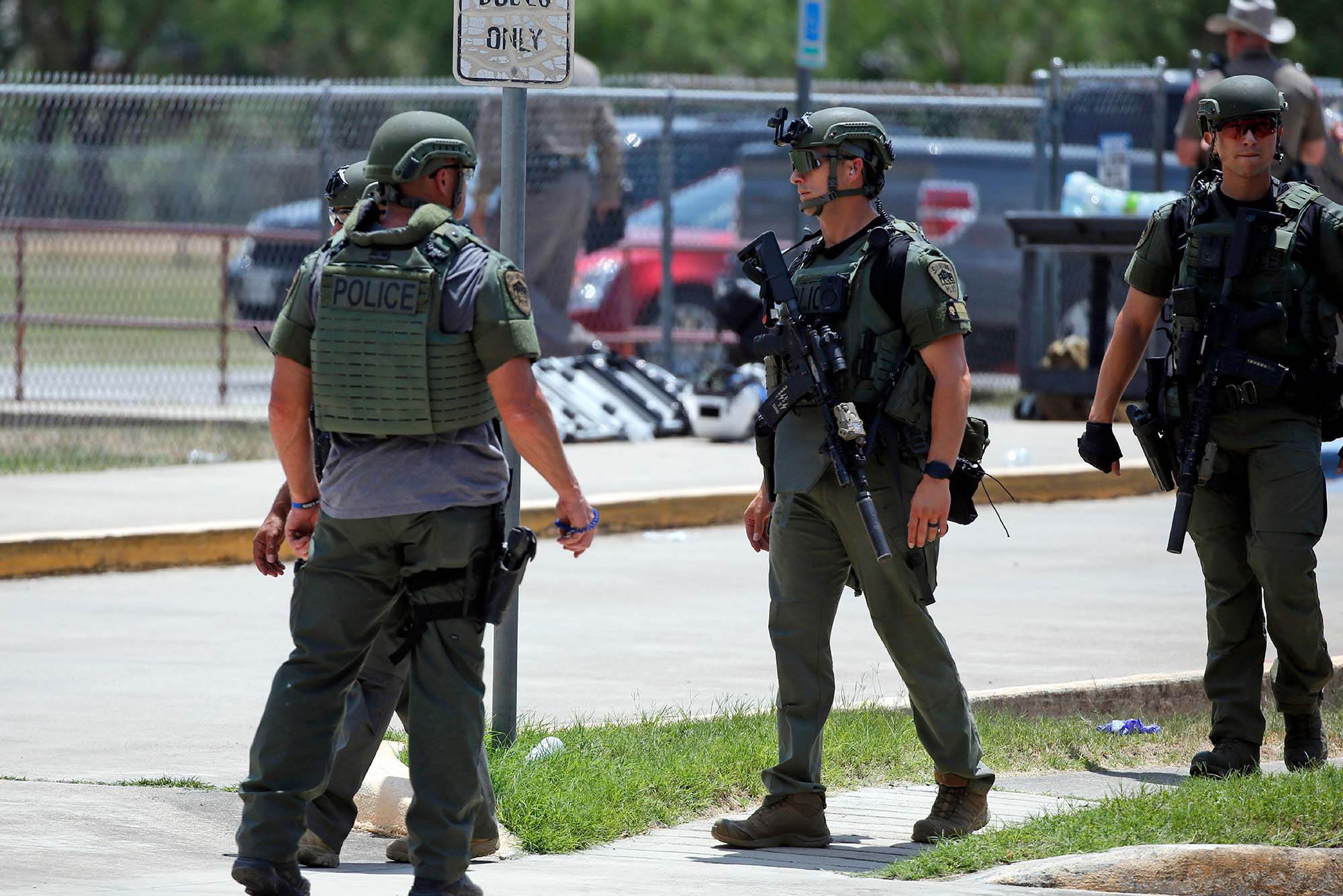 Public Health
The Long, Failed History of Gun Control Legislation
Terrorism, domestic violence, school shootings, 3D printed guns—none of them have been enough to win the support of Republicans resistant to gun control reforms
It has come to this: Volodymyr Zelensky, Ukraine's heroic president, who is in the midst of a brutal and deadly war, sends his condolences to America. "Deeply saddened by the news of the murder of innocent children in Texas," Zelensky tweeted after what is already known as the Texas School Massacre.
Tuesday's murders of 19 children and 2 teachers in a Uvalde, Tex., elementary school by a teenager wielding an assault rifle has reignited the gun control debate—just days after it was supposedly reignited by the racist killings of 10 African American customers at a supermarket in Buffalo, N.Y., also by a teenager wielding an assault rifle.
As of Wednesday morning, according to the nonprofit Gun Violence Archive, 17,198 people had been killed by guns in America so far in 2022, more than half by suicide, and there had been 213 mass shootings.
Such tragedies might prompt some countries to change, to pass new gun control laws in an effort to avoid future massacres. But America has a long history of failed attempts at such legislation, despite approaching it from various angles—domestic violence, 3D home printed guns, the rapid fire of semiautomatic weapons, longer background checks, keeping guns away from terrorists.
Opposition from Second Amendment hard-liners and the deep-pocketed National Rifle Association (NRA) has kept gun control legislation from passing since the 1994 assault weapons ban—which "sunsetted" in 2004 and was not renewed. Not one major gun-control bill has passed Congress since the 2012 Sandy Hook massacre (states, however, have been more successful in passing laws to both tighten or loosen regulations).
"Being reasonably close to people who are out in the field working on gun violence prevention and people who are survivors of gun violence themselves, I am thinking especially about what it's like for them to see these incredibly painful traumatic events," says Jonathan Jay, a Boston University School of Public Health assistant professor of community health sciences, who studies the causes of gun violence in cities and racial disparities in gun violence exposure. "These are retraumatizing—and reminders of the ways in which our public policy has not put community safety above some other roles."
He emphasizes that gun violence costs thousands of lives per year beyond mass shootings, and that the easy availability of guns has ripple effects, spreading trauma across communities of all demographics.
"Because guns are so widely available, it is pretty easy for people to bring a gun to a situation, for a gun to be involved at a moment when someone is at their worst," Jay says. "Whether that's a teenager who has been bullied or a person who is contemplating suicide or an argument in a neighborhood that gets out of hand, those momentary states of mind can become lethal with a gun. Disputes that might not have ended in a fistfight or any physical violence at all can become lethal or life-changing with a gun.
"The case for these measures is much, much wider than these really traumatic mass shooting events," he says.
After the Uvalde massacre, Senator Chuck Schumer (D-N.Y.), Senate majority leader, said he's going to bring background checks up for a vote again. But there is little chance it will pass. Meanwhile, Texas Republican Governor Greg Abbott, Senator Ted Cruz (R-Tex.), and former President Donald Trump are set to speak at a NRA gun-rights conference in Houston on Friday.
Here are some of the most notable failures of gun control legislation over the last decade (and one or two very small successes):
Post Sandy Hook regulations
After 20 first-graders and 6 others were murdered at Sandy Hook Elementary School in December 2012, President Barack Obama and Democrats attempted to tighten regulations on assault weapons, limit the capacity of magazines, and tighten background checks. All their bills failed in the Senate in April 2013, on what Obama called "a pretty shameful day."
Domestic gun violence prevention bills
In 2014, Senate Republicans defeated a bill that would have funded states' efforts to keep guns out of the hands of domestic abusers and a law that would have banned those under temporary restraining orders from buying or possessing guns.
Home-printed gun scrutiny
That same year, 2014, the Republican-controlled House stopped a proposal that would have required serial numbers on homemade guns, such as those made with 3D printers; the bill never even got out of committee.
Keeping guns away from terrorists
In 2015, the Republican-led Senate defeated a bill that would have banned people on a federal terrorism watch list from buying firearms. Opponents of the "no fly, no buy" bill noted the many errors and inconsistencies on the watch list.
Gun trafficking as a federal crime
In 2015 and 2021, Democrats proposed making gun trafficking a federal crime and increased penalties for those who buy guns for felons and others prohibited from owning them, known as "straw buyers." None of the proposals passed.
Expanding background checks
In 2015 and 2016, after mass shootings in San Bernardino, Calif., and at the Pulse Nightclub in Orlando, Fla, Democrats proposed applying background checks to gun shows and private sales, where many gun transactions happen without scrutiny. All failed, as did weaker measures proposed by Republicans. A similar bill on gun shows also failed in 2017, and several subsequent proposals have gone nowhere against NRA opposition.
Record reporting improvements
After a shooter killed 26 at a church in Sutherland Springs, Texas, in 2017, with guns he was able to buy in spite of a domestic violence conviction, even the NRA backed a set of minor improvements to the reporting of criminal and mental health records to the background check system. The changes passed Congress as part of a larger spending bill signed into law by President Trump.
"Smart gun" requirements
A bill introduced by Democrats in 2017, after the mass shooting at a country music festival in Las Vegas, would have required gun manufacturers to equip their product with available technologies ensuring that only the proper owner could fire the gun. This would keep children and other family members from firing them as well as render them useless if stolen. It failed.
Bumpstock ban
The Las Vegas shooter used devices known as bump stocks that allow semiautomatic weapons to fire essentially as fast as fully automatic ones. He killed 60 people with semiautomatic rifles equipped with bump stocks. The legislation never passed, but the Trump administration banned the devices through regulation.
Extending background check time limit
Multiple attempts have been made to extend the three-day maximum on federal background checks, after which sales are allowed to proceed. The gunman who killed nine members of a Bible study group at a Black church in Charleston, S.C., in 2015 was able to purchase his handgun thanks to this loophole. None of the bills have passed.