Want to See Five Planets with Your Naked Eye This Week?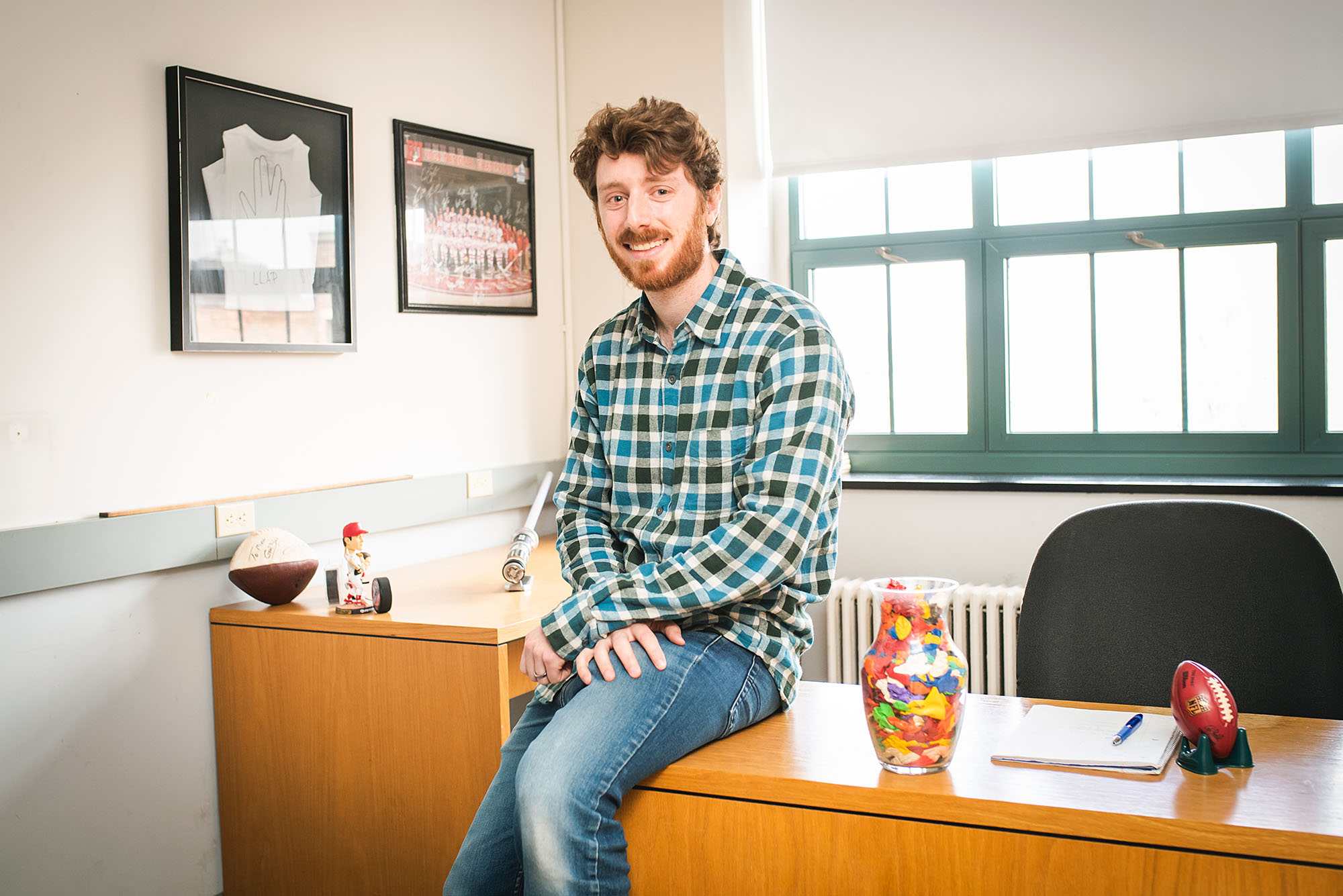 Space
Want to See Five Planets with Your Naked Eye This Week?
CAS postdoc researcher on rare planetary alignment, happening (very) early Friday
Ready to see a really cool show this week? It's on for June 24, so the bad news is that you'll probably want to set your alarm for a 4:30 am wake-up call, but it will be worth it. Head out the door and you'll be treated to the rare view of five planets in order of their distance from the sun, visible with your naked eye in the predawn sky. Friday, June 24, is the best viewing day to see these planets, though the days leading up to that will work, too.
The phenomenon is known as planetary alignment, and when viewing the horizon from east to southeast, stargazers will be able to spot Mercury, Venus, Mars, Jupiter, and Saturn in alignment. The last time these five planets could be spotted at the same time was December 2004. And if you miss it, set your calendar for the next alignment…in 2040.
To better understand this occurrence, BU Today spoke with Marc Kornbleuth (CAS'13, GRS'16,'20), a College of Arts & Sciences postdoc researcher. He studied astronomy and physics as an undergrad, focusing on the heating and acceleration of solar winds, with Merav Opher, a CAS professor of astronomy, and earned a master's and PhD in astrophysics. Kornbleuth currently works on the SHIELD (Solar wind with Hydrogen Ion Exchange and Large-scale Dynamics) DRIVE Science Center with Opher, the center's principal investigator.
BU Today:
Can you explain what kind of phenomenon we're observing this week, and what it is people will be seeing?
Kornbleuth: Yes: you'll be able to see Mercury, Venus, Mars, Jupiter, and Saturn all in the sky at the same time. So it is pretty unique in the sense that, first of all, it's hard to get five planets in the sky at the same time. But it's also harder to get them all in the right order every time.
BU Today:
How often does this phenomenon happen?
Kornbleuth: The last time it happened was about 20 years ago. It's pretty difficult to get them all to align, because when you think about it, Saturn has about a 29-year orbit, Jupiter has about a 12-year orbit, Mars is about 700 days, [Venus about 224 days], and it goes down to Mercury, which has 88 days, so it's hard to get them all in the same place at a similar time.
BU Today:
So, you can often see two or even three planets at a time, but seeing five planets at once is rare, am I correct?
Kornbleuth: Yeah, exactly. It's usually not that hard to get two or three planets at a time. But the difficult part is getting the five planets in order. Especially [including] Mercury, because it has about a three-month orbit.

June 24 will be optimal conditions, and if you try to look on July 24, Mercury will already be gone, and Venus shortly after. It's like the Sound of Music, and they're singing the "So long, farewell" song.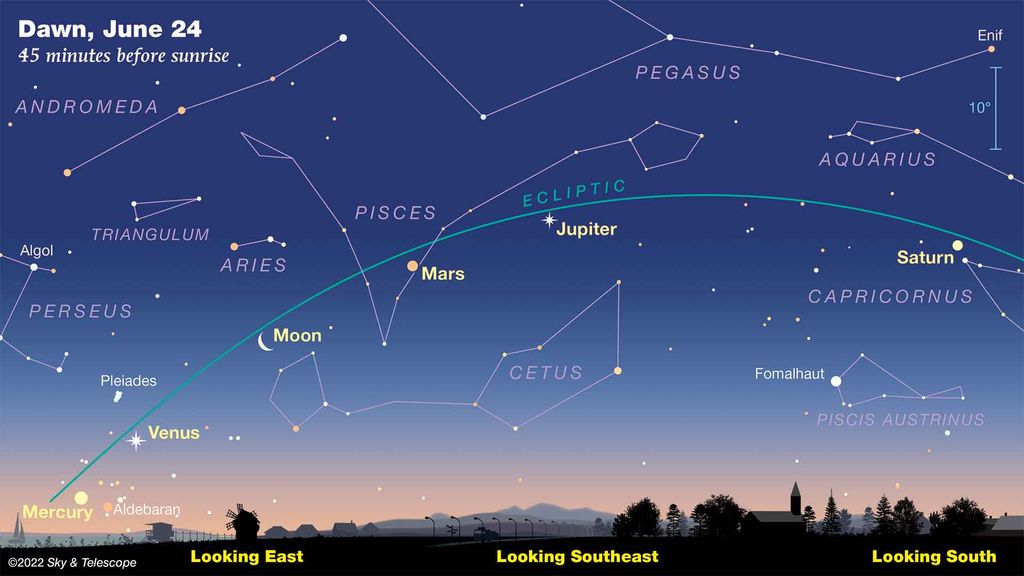 BU Today:
While they appear close together, how far apart are they in reality?
Kornbleuth: That's a good question. So we're talking hundreds of millions of miles. Jupiter is 450 million miles away from the sun, whereas Saturn is 917 million miles away from the sun. For reference, the Earth is about 95 million miles away from the sun. They're not very close, that's for sure.
BU Today:
Why are they called the Naked Eye planets?
Kornbleuth: You can see these planets with your naked eye, whereas for planets like Neptune and Uranus, you really need a telescope or binoculars to be able to see them. These five planets you can see without any equipment—you can just look up in the sky and see them.
BU Today:
What are the optimal viewing conditions?
Kornbleuth: While you can see them with your naked eye, it's much cooler to look at them with a low-grade telescope or binoculars. With these tools, you will be able to see the rings of Saturn or the moons of Jupiter. But if you don't have these tools, you can just see the planets as they are.

Go out the morning of Friday, June 24, which will be the best day to see, probably around 4:30 or 5 am. Your best stargazing conditions are always going to be no clouds in the sky, not a lot on your horizon, and not a lot of obstructing views. Ideally, a big open field, although I know that's hard to manage.

Being in downtown Boston and trying to see this will probably be difficult because Mercury is going to be rather low on the horizon when it's time to see them all.
BU Today:
Are you going to get up early to try to see this phenomenon?
Kornbleuth: I'll try; this doesn't happen very often. It's really cool to just look out and imagine what's going on at all of the different places at once.