POV: Will Bringing Back "Happy Hours" Make Us Happy?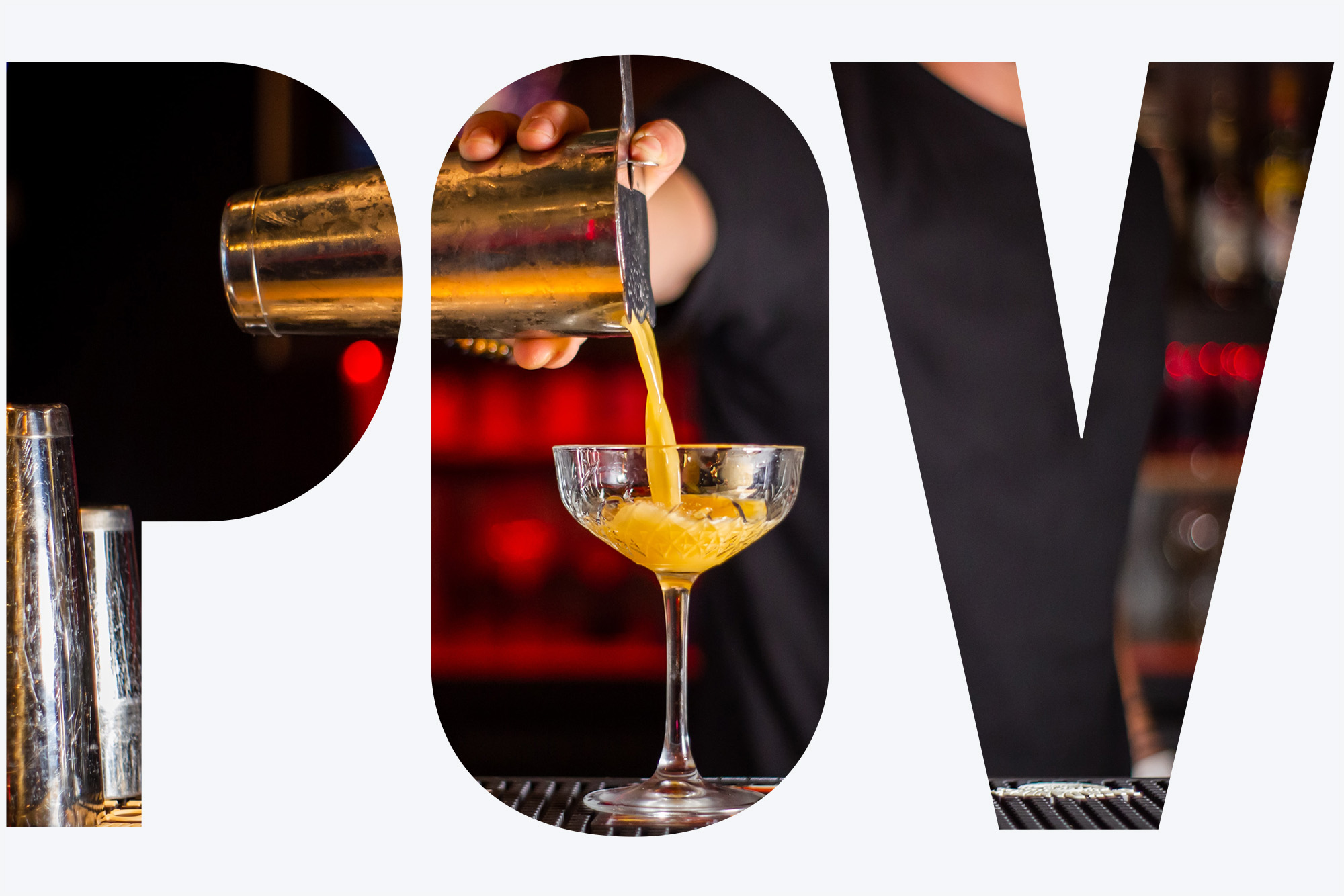 Voices & Opinion
POV: Will Bringing Back "Happy Hours" Make Us Happy?
The answer, based on public health research, is a likely and emphatic "no"
Massachusetts has alcohol problems. Nationwide, the Centers for Disease Control and Prevention (CDC) estimates that alcohol causes 140,000 deaths per year. In Massachusetts, their estimate is 2,760 alcohol-attributable deaths per year, with the leading causes being poisoning, cancers, alcoholic liver disease, and liver cirrhosis.
These problems primarily affect drinkers themselves, but they also affect the people around the drinker: nearly a third of the state's fatal motor vehicle crashes involve an alcohol-impaired driver. Alcohol use also has a close relationship with violence, including rape and other assaults. The CDC estimates that there are on average 70 homicides attributable to alcohol in Massachusetts each year.
The Bay State is above the national median for binge drinking, with close to one in six adults reporting binging in the past month. Since 2009, as a risk factor for death and disability in Massachusetts, alcohol has risen by 13.8 percent—faster than lung cancer, diabetes, high blood pressure, dietary risks, and tobacco use.
Things may have gotten even worse during the pandemic. Nationally, based on death certificates that listed alcohol use as an underlying or contributing cause of death, alcohol-related deaths increased by 25 percent from 2019 to 2020. Anyone on our state's roadways during the pandemic could witness the deterioration in driver behavior. A 2020 survey of Massachusetts adults found that 1.2 percent—more than 66,000 people—drove after drinking at least once in the past month.
Amidst all this evidence that alcohol problems in our state are substantial and not going away anytime soon, there is a serious proposal in the state legislature to rescind the state's ban on the alcoholic drink promotions known as "happy hours." Buried in the economic development bill that died at the end of the state legislative session, this proposal and the bill that carries it may yet become law before the end of this year.
What do we know about "happy hours" and their consequences? A 2005 research review from the National Highway Traffic Safety Administration found strong evidence that happy hours and other drink specials would lead to negative health outcomes. More recent research has found all-you-can-drink promotions significantly associated with patrons becoming intoxicated, and that college students, including women and those under 21, are more likely to drink more in response to happy hour and other bar-based drink promotions.
In 2020, Massachusetts had 161,000 undergraduate college students. What does this group drinking more mean for them, and for the rest of the state? Students who drink more in the wake of happy hours are also more likely to get into fights while intoxicated. And some of them will drive.
In 2018, I served on a National Academy of Sciences panel tasked with looking into the nation's stalled progress in preventing drunk-driving deaths. At the time, there were close to 10,000 deaths annually from drunk driving. In 2020, that number jumped to 11,564 deaths—an increase of 14 percent from 2019 to 2020.
Speakers from ride-sharing services like Uber and Lyft addressed our panel to argue that they were helping prevent drunk driving by offering a readily available alternative. Yet research published since then has found that the presence of ride-sharing services actually increases the likelihood that people will binge drink, while having no effect on drunk driving.
So, why is the Massachusetts legislature considering bringing back happy hours nearly 40 years after the practice was banned? The leading argument seems to be that it will help bars and nightclubs recover from their losses during the pandemic.
Everyone in Massachusetts deserves to live safe and healthy lives. Alcohol already costs our state far more than the taxes on it bring in: a 2010 estimate (the last year for which figures are available) put that cost at $5.6 billion a year, or $861 per person, or $1.93 per drink consumed; of this, $.77 per drink was paid for directly by government. In contrast, the state's alcohol taxes amount to less than a nickel per drink.
There have to be ways to help out our state's hospitality sector (the bars and restaurants that supporters of rolling back the happy hour ban say are in need of assistance) without making a bad situation—Massachusetts' relationship with alcohol—worse.
It is worth noting that the CDC also estimates that 159 suicides per year in Massachusetts are attributable to alcohol use. So, will bringing back happy hours make us happier? For most of us, whether drinkers or not, the answer, based on public health research rather than anecdote or opinion, is a likely and emphatic "no."
David Jernigan is a School of Public Health professor of health law, policy, and management and assistant dean for public health practice. He is an expert on the issue of alcohol advertising, marketing, and promotion and its influence on young people. He can be reached at dhjern@bu.edu.
"POV" is an opinion page that provides timely commentaries from students, faculty, and staff on a variety of issues: on-campus, local, state, national, or international. Anyone interested in submitting a piece, which should be about 700 words long, should contact John O'Rourke at orourkej@bu.edu. BU Today reserves the right to reject or edit submissions. The views expressed are solely those of the author and are not intended to represent the views of Boston University.