Nicotine Gummies: The Next Public Health Crisis
As the FDA renews efforts to clamp down on vaping, the illegal flavored gummies are rising in popularity among youth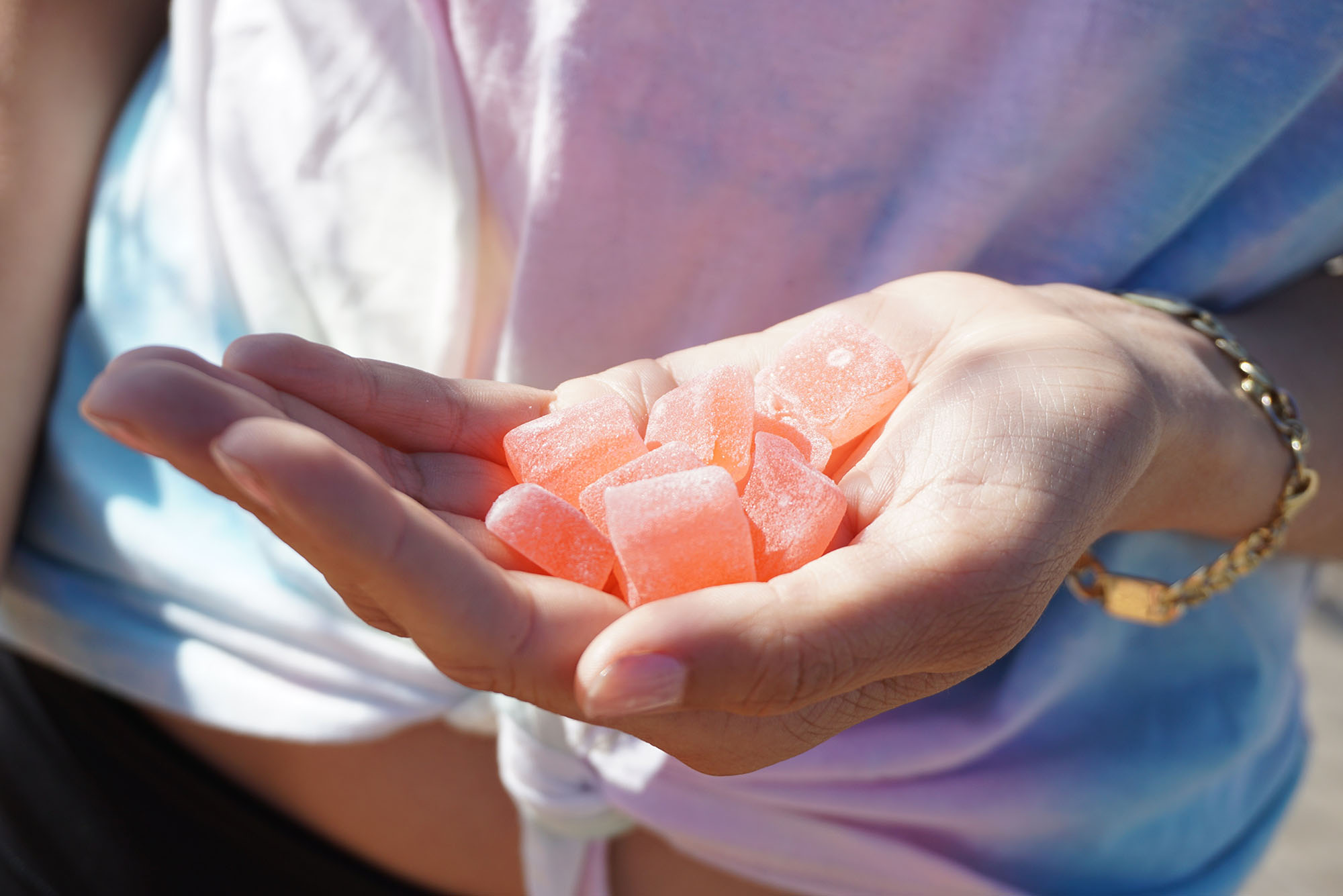 Public Health
Nicotine Gummies: The Next Public Health Crisis
As the FDA renews efforts to clamp down on vaping, the illegal flavored gummies are rising in popularity among youth
Youth vaping rates remain alarmingly high in the United States; an estimated two million middle and high school students have reported that they used e-cigarettes last year. But another nicotine product is also catching the attention of teens, and now, public health experts.
A new class of flavored, nontobacco oral nicotine products—including gummies, gums, lozenges, and tablets—is quickly gaining in popularity among young adults. Sold in flavors such as "Blue Raz," "Cherry Bomb," and "Fruit Medley," their candy-like taste, design, and ability to be concealed are similar to the marketing tactics that propelled sales of flavored, cartridge-based e-cigarettes, until the US Food and Drug Administration banned cartridge-based flavored vapes in 2020.
Now the FDA is targeting both e-cigarettes and flavored gummy manufacturers in its renewed efforts to curb youth nicotine consumption. In August, the agency issued a first-of-its-kind warning letter to nicotine candy company Krave Nic (manufactured by VPR Brands), arguing that the company did not seek or receive required authorization from the FDA to legally market their products. Officials also stated that these fruit-flavored products pose serious harm to children because of their high nicotine content and resemblance to actual candy, and called the gummies "a public health crisis just waiting to happen among our nation's youth."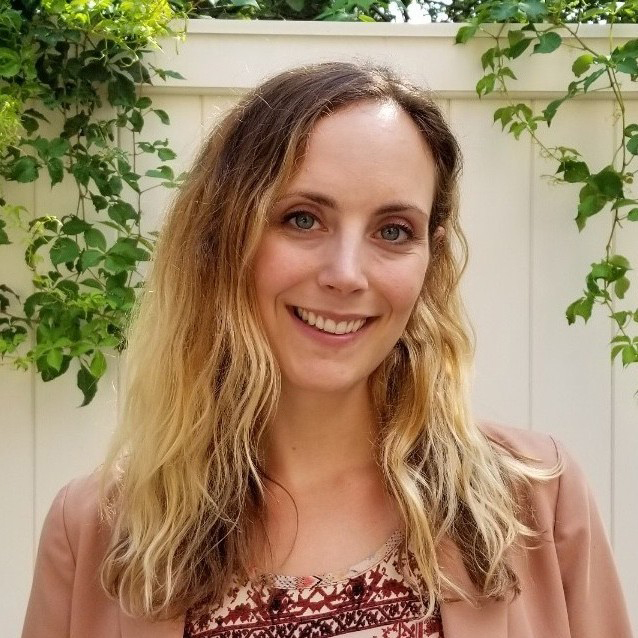 As the rationale for its warning, the FDA cited a new study on youth consumption of nontobacco oral nicotine products, led by School of Public Health alum Alyssa Harlow (SPH'16,'21). Published in August in the journal Pediatrics, the study found that these flavored gummies and other nontobacco oral nicotine products were the second most popular nicotine product among high school students in Southern California—only falling behind e-cigarettes. While nicotine gum has been on the market for years, flavored nicotine gummies are a relatively new product, and this study is the first to provide insight into how widely they are consumed by youth.
"Flavored oral nicotine products are discrete, often resemble candy, and they contain high concentrations of nicotine, which is addictive and harmful for the developing brain," says Harlow, now an epidemiologist and postdoctoral scholar in the University of Southern California Keck School of Medicine Population and Public Health Sciences Department. "Young people who use one nicotine product are also at greater risk of using other tobacco products like cigarettes, and we worry about kids developing lifelong addiction to nicotine."
The FDA only recently gained the authority to regulate these products. Prior to this spring, the agency could only regulate products with plant-derived tobacco. Krave Nic products include synthetic nicotine, which is how the company (and e-cigarette companies) has been able to market their products as "tobacco-free." But in April, Congress expanded the FDA's authority to regulate all forms of nicotine, regardless of whether the tobacco is plant-based or manufactured.
The Krave Nic website now lists their products as "discontinued."
The FDA was not as successful in another recent move to curb youth nicotine consumption. In a major announcement earlier this summer, the agency ordered Juul Labs to remove all of its products from the US market. The e-cigarette company is largely blamed for the youth vaping epidemic, and was recently ordered to pay $438.5 million in a settlement over illegal marketing practices to children. To legally market their products, vaping companies have to submit applications and data that show that the products can help people quit or reduce smoking—i.e., that they are a benefit to public health. The FDA claimed that Juul's application left regulators with many questions about the safety of their product.
But then in a rare and surprising move, just two weeks after the FDA announced the proposed ban of Juuls, the agency temporarily suspended their order, saying that it would conduct further review.
Anti-smoking advocates had called the proposed Juul ban game-changing and an aggressive step to combat the youth vaping epidemic. And while there is solid agreement that cessation of all nicotine use is the best way for people who smoke or vape to protect their health, there are varying opinions within the public health community on whether e-cigarettes are an effective tool for cigarette cessation and could be part of a harm reduction strategy for people who have tried to quit smoking and were unsuccessful.
Amid the FDA's aggressive moves to clamp down on youth nicotine consumption after years of regulatory delays, we spoke with Harlow about her research on nontobacco oral nicotine products and what we know so far about the health risks and future policy changes around both nicotine gummies and e-cigarettes.
BU Today:
Can you expand on the scope of the FDA's authority to regulate e-cigarettes and other nicotine products?
Harlow: The Food and Drug Administration established the Center for Tobacco Products (CTP) in 2009 as part of the Family Smoking Prevention and Tobacco Control Act, which gave the CTP authority to regulate the manufacturing, distribution, and marketing of cigarettes, smokeless, and roll-your-own tobacco. In 2016, the FDA finalized a rule that expanded their regulatory authority to include any product made or derived from tobacco, including e-cigarettes, cigars, pipe tobacco, and hookah. Most recently in 2022, the FDA further expanded their definition of a tobacco product to include products that contain nicotine from any source, including e-cigarettes and other products that use synthetic nicotine. Importantly, all new nicotine or tobacco products that were first commercially marketed in the United States after February 15, 2007, including all e-cigarettes, are required to apply to the FDA in order to be legally marketed and sold in the United States (this is known as a Premarket Tobacco Product Application, or PMTA). The applications must include scientific evidence that their product is "appropriate for the protection of public health," including evaluating the risks and benefits of the product to the population as a whole. Technically, unless their PMTA is approved, all e-cigarettes (and other new nicotine products) are being marketed and sold illegally in the United States.
BU Today:
Can you share more about your Pediatrics study and the basis of the FDA's warning about nicotine gummies?
Harlow: This study was inspired by a recent increase in the sale and marketing of new flavored oral nicotine products in the United States. These products are advertised as being tobacco-free, and include nicotine chewing gums, lozenges, gummies, and nicotine pouches. We were interested in seeing whether youth are using these flavored oral nicotine products, because they have attributes that could potentially appeal to teens—they come in a lot of sweet flavors, resemble candy, and are very discrete and easily concealable. We administered in-class surveys to a diverse group of 3,516 9th and 10th graders from 11 high schools, and 7 school districts in Southern California during the fall semester of 2021, and collected data on their use of a number of different nicotine and tobacco products. Approximately 4 percent of the high school students in our sample reported having ever used flavored oral nicotine products, making them the second most commonly used nicotine product in our sample, behind only e-cigarettes.

We also found that Hispanic youth, female youth, and LGBTQIA youth were more likely to have used flavored oral nicotine products, and that use was much more common among students who had used other nicotine products like e-cigarettes and cigarettes.

The flavored oral nicotine products that we examined in our study are considered "new tobacco products" and are required to receive marketing authorization from the FDA to be manufactured and sold legally in the United States. The FDA recently issued a warning letter for Krave nicotine gummies, which were being illicitly manufactured and sold because they did not apply to the FDA for consideration as a legal tobacco product. Just like e-cigarettes, these flavored oral nicotine products will have to provide evidence that they meet the FDA's public health standard to be sold in the United States (e.g., that the benefits outweigh the risks).
BU Today:
How can we prevent oral nicotine products from being as widely used as e-cigarettes?
Harlow: The first thing we can do is to conduct national surveillance on use of oral nicotine products. These products are new and are not currently being tracked in national surveys, so that will be an important first step to better understand the public health implications. Another thing that we can do is to conduct research on whether there are specific factors that contribute to the initiation and continued use of these flavored oral nicotine products, and use this information to inform policies to protect young people. For example, if certain flavors are a key reason why youth begin using oral nicotine products, then consideration of which flavors should be allowed could be a topic of discussion for potential regulations.
BU Today:
If the FDA's pending Juul ban is instated, what could it mean for the future of other e-cigarette companies, and what impact do you think this move would have on both smoking and vaping rates? Could it encourage greater consumption of oral nicotine products?
It is possible that if one product is pulled from the market, such as Juul e-cigarettes, it could influence the use of other tobacco products. For example, when the FDA banned flavored Juul cartridges, we quickly saw the population trends shift away from use of cartridge-based e-cigarettes like Juul towards use of disposable flavored vaping products, which were not subject to the same restrictions. The nicotine and tobacco market is constantly evolving, often in response to changing regulations. At this point, it is not clear what will happen in the event of a total Juul ban. However, it does point to a need for comprehensive policies for nicotine products as a whole to avoid unintended consequences of changes to the market.
BU Today:
What are the latest data on the health impacts of e-cigarettes, and what should the appropriate public health messaging be around e-cigarette use?
This is a challenging question, and the issue of balancing the risks of e-cigarettes against the potential benefits is one that we and other investigative teams have been grappling with for years.

Unfortunately, there is probably not one right answer here, and it is hard to see the polarization that it has created in the field. Ultimately, it comes down to balancing the risks and benefits for different populations that have very different needs. On the one hand, nicotine exposure during childhood is extremely harmful for the developing brain, and we are genuinely seeing kids and young adults who may develop lifelong nicotine dependence from vaping. On the other hand, combustible cigarette smoking is a known leading preventable cause of disease and death, and many people use e-cigarettes for harm reduction.

To complicate things further, there are potential unknown physical health risks of e-cigarette use, but health effects of vaping are incredibly hard to study because it is so intertwined with cigarette smoking, and we need long follow-up periods to understand the contribution of vaping to chronic diseases. This issue is so complex because there are multiple competing truths. It is true both that e-cigarettes pose risks to youth, and it is also true that many people use e-cigarettes as an alternative to smoking. I think the way forward is to come together as a field to conduct rigorous science and to identify policies and regulations that prevent or reduce youth use of nicotine, without inhibiting adults who are seeking nicotine alternatives.