Alleged Chinatown Attacker Is Also a Suspect in BU Sexual Assault, News Report Says
Boston police arrest Lawrence, Mass. after a 911 call
Safety
Man Arrested in Chinatown Attack Also a Suspect in BU Sexual Assault
Boston police arrest Lawrence, Mass., man after a 911 call
A man arrested Wednesday for allegedly raping a woman in downtown Boston on May 14 is also considered a suspect in a sexual assault on a Boston University student the previous evening in her apartment near Granby Street, according to reports.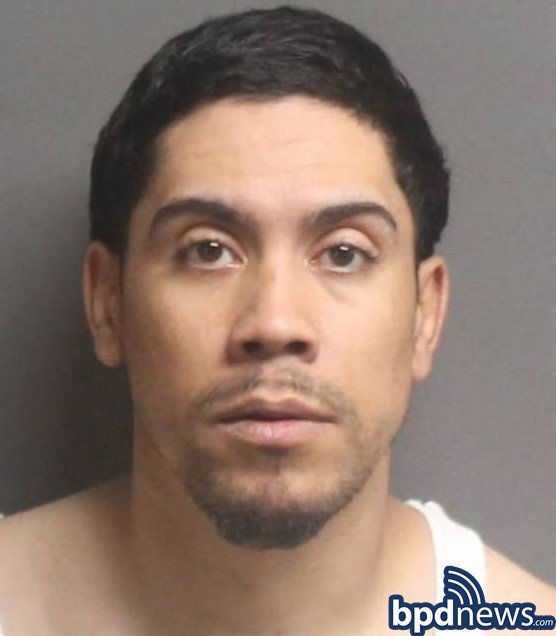 Edwin Fantauzzi, 33, of Lawrence, Mass., is also suspected of tailing three other BU students in a pickup truck following the BU assault, WCVB reported. The three said that they were followed by the vehicle, whose driver offered them a ride, from Granby Street to South Campus, where they used an emergency call box to notify police.
Boston police arrested Fantauzzi in Roxbury after receiving a 911 call from a person who recognized him from a photo that authorities had distributed publicly. He was captured after "a brief struggle," and police said that he is a Level 3 sex offender, convicted three years ago of indecent assault and battery on a child under 14.
According to the Boston University Police Department, the assaulted BU student reported that a man forced his way into her apartment at about 11:45 pm on May 13. She did not know the man, whom she fought off before calling the police. She described her attacker as being in his late 20s to early 30s, with dark skin and a thin build, and said that he had a black backpack.
The BU students were followed about 10 minutes later by the truck. They described the driver as having dark skin.
The BUPD asks anyone with information about the University incidents to call 617-353-2121. People with information can also text the word "BU" to TIP411 (847911). The BUPD will keep anyone assisting in the investigation anonymous.
The downtown Boston attack happened at 6:30 am May 14 in the area of Harrison Avenue. The 22-year-old victim told police that the suspect posed as an Uber driver needing to use her apartment building bathroom. "He dragged me into the building, and he was very violent. He was strong," WCVB quoted her as saying. "I thought he would take my keys and drag me back into my apartment and do something worse. I also thought I might be killed."
The BUPD offers this list of on- and off-campus resources for reporting sexual assault.
Boston University Police Department: Has specially trained officers to investigate sexual assaults. BU Police will make every effort to offer survivors a choice to speak with a male or female officer. In addition, the BU Police will help a survivor, who wishes to do so, make contact with helpful resources both on or off campus. 617-353-2121
Sexual Assault Response and Prevention (SARP): For emotional support, assistance in reporting, and to learn more about your available options, contact the Sexual Assault Response and Prevention (SARP) Center, Boston University's primary, confidential, on-campus resource for issues pertaining to sexual assault, stalking, sexual harassment, and domestic/dating violence. 617-353-7277
BU Title IX Coordinator: Responds to complaints of sexual misconduct, including sexual harassment and sexual violence, and will take immediate action to eliminate the offending conduct, prevent its recurrence, and address its effects. Individuals who wish to report potential discrimination or harassment, or sexual violence can submit an Incident Report Form to the University Title IX Coordinator. You can obtain information regarding sexual misconduct, including materials and guides, online at bu.edu/eoo. For more information, please contact Jessica Nagle, University Title IX Coordinator, at nagle@bu.edu or 617-353-0911.
BU Dean of Students Office of Judicial Affairs: Handles all BU student judicial conduct cases and is the primary administrator of the Code of Student Responsibilities. The Student Code is a body of principles consisting of the University's expectations of its students, provisions for sanctioning rule violations, and due process mechanisms. 617-358-0700
Boston Area Rape Crisis Center: 1-800-841-8371
SAFELINK Domestic Violence Hotline: 1-877-785-2020
Victim Rights Law Center: 617-399-6720