A Master's Degree at 62 for IS&T Staffer Albrik Avanessian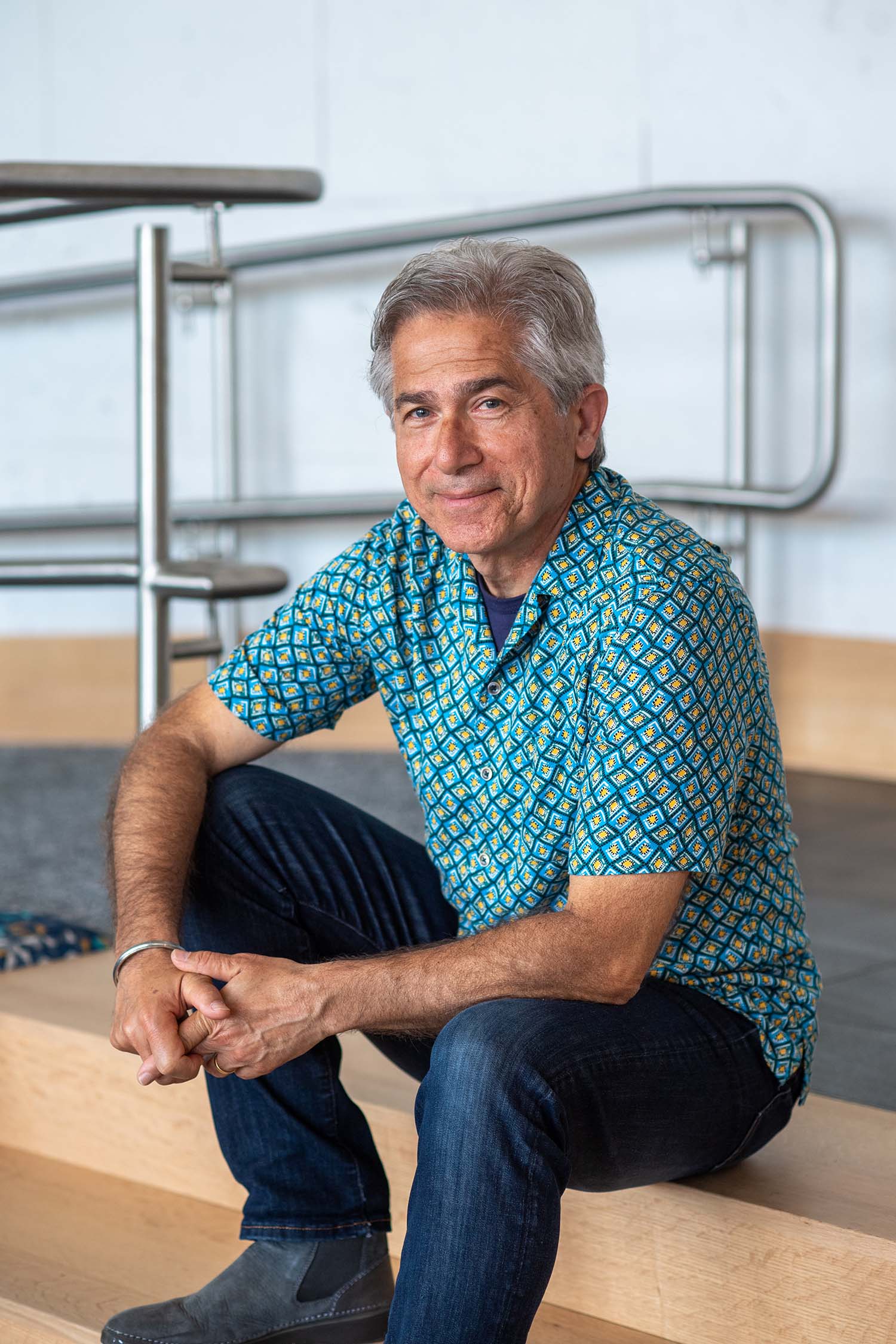 Student Profile
A Master's Degree at 62 for IS&T Staffer Albrik Avanessian
His grad degree in project management from BU's Metropolitan College is a reminder that it's never too late to learn
Albrik Avanessian took the last flight out of his home country of Iran in 1978, before the Iranian Revolution made it problematic. He found a home with his brother, who had previously left for Florida to attend grad school. At first, the 19-year-old Avanessian spent a lot of time watching TV sitcoms like Happy Days, Sanford and Son, and Laverne & Shirley in an effort to learn American slang.
"When I was in Iran during the Shah's time, English was a mandatory language to learn, but it was proper English—when you met someone you didn't know, you said, 'Hello,' not 'Hi,'" explains Avanessian, who also speaks fluent Armenian and Farsi. "So I watched the shows to learn about American culture. I tried to not necessarily assimilate, but integrate, bring in my experiences."
Four decades later, Avanessian (MET'22) has fully integrated into American life and culture. The 62-year-old, married and a father, is a systems and networking program project manager with BU's Information Services & Technology and is active in his Watertown community. At BU's 149th Commencement on Sunday, he will receive a master of science degree in project management from Metropolitan College.
Avanessian says one of the only times he felt his age while in grad school was when classes resumed after the spring 2020 lockdown. He's certain he was the oldest person in his classes—even older than the professor—and he was anxious about catching COVID because of his age (he was thankful to see everyone masked and the doors cracked, he says). When asked if it felt weird to be the only sexagenarian, Avanessian shakes his head no.
"It's so good to sit next to people who have their life in front of them and they're interested in having a dialogue," Avanessian says. "Everyone is bringing a wealth of knowledge, and I hopefully added some too. MET has students from all over the world who bring their experiences—our ethnicity, the way we grew up, our culture, our language. These all influence how we shape our understanding of the material being taught."
A lifelong student
After earning two bachelor's degrees, in computer science and in computer engineering, at the University of South Florida, Avanessian moved to the Boston area in 1989 and worked in computer science and project management positions for companies that included IBM, TJX, and Blue Cross Blue Shield.
He joined BU in August 2018, a year after his son, Shayan Avanessian (CAS'17, GRS'17), graduated with bachelor's degrees in biochemistry and molecular biology and a master's in biotechnology. As an IS&T project manager, Avanessian helps shepherd projects along for University clients by determining a project's scope, timeline, budget, and how best to allocate resources. One of his current projects deals with data management, another is studying account authentication.
Before deciding to work for a master's in project management, he thought he would study conflict resolution, and subsequently earned two graduate certificates, in dispute resolution from UMass Boston and in leadership for change from Boston College. Thinking of his own Armenian background (Armenians are Iran's largest Christian minority), Avanessian is especially interested in the politics of ethnic conflict and conflict resolution, citing the Rwandan genocide of 1994 and Russia's current war against Ukraine. "In the last 50 or 100 years we've had so many conflicts and most of it has to do with these top people deciding who dies and who lives," he says.
He remembers hearing from a guest lecturer how a lunch meeting between two Central American leaders stopped the war they were about to start, and that has always stuck with him. "The fact that a simple lunch had such large implications for hundreds, if not thousands, of people dying?" he asks incredulously. "Suddenly you see this person not as an enemy, or as 'other,' and they avoided the war."
He uses some of the conflict resolution techniques he's learned in his current job, albeit with much lower stakes. "A huge part of a project manager's job is to be patient," Avanessian says. "I try to approach everything patiently, figuring out what can derail a project before it gets to the point."
When Avanessian looked into taking advantage of BU's tuition remission program, he opted for MET's part-time Project Management Program, as it easily aligned with his job. This semester, he did a directed study with program director Vijay Kanabar, a MET associate professor of computer science and administrative sciences, on adaptability and resilience to change. He enjoyed the work so much that he asked if MET had a PhD program so he could continue his research (unfortunately, it doesn't).
Kanabar describes his student as humble and down-to-earth, saying that another student once told him that he looks to Avanessian as a role model. "He's very thoughtful, uses real-life experience. And he is patient and mentors fellow students," Kanabar says.
And he's not just a role model in the classroom. He is an active volunteer in Watertown, a community he and his wife chose to move to in 1995 for its diversity, large Armenian population, and proximity to Boston. He coaches in the town's youth soccer league, although his son no longer plays, and is a board member with the Watertown Community Foundation, which raises funds for community groups that are directly addressing the issues most affecting Watertown's communities of color and other underrepresented groups, according to their mission statement.
Avanessian says the group's commitment to diversity, equity, and inclusion is extremely important to him as an immigrant who admires America's "amazing experiment in democracy over the last 200-some odd years.
"You can't just rely on others to continue this experiment—each of us has to get involved," he says. "But for this involvement to happen, you need to have diversity, you need to have inclusion, and you need to have equity. I've seen what happens when it's not like that, and it would be very sad if that happens to this country."
Avanessian's son, who is in a PhD program at the University of Washington, is flying in for the weekend to attend his father's graduation. "He warned us he's only coming in for a few days," Avanessian says with a laugh. "But he's pretty proud that his dad, at 62, is getting a master's."