An Iconic Building Rises: Photo Gallery Traces Construction of BU's Center for Computing & Data Sciences
Nearly 40 images of highlights from the three-year project
Photography
An Iconic Building Rises: Photo Gallery Traces Construction of BU's Center for Computing & Data Sciences
Nearly 40 images of highlights from the three-year project
Three years after a groundbreaking ceremony marking the start of the Center for Computing & Data Sciences construction, Boston University celebrates the opening of the iconic building on December 8.
BU Today photographers Janice Checchio, Jackie Ricciardi, and Cydney Scott chronicled the construction from start to finish. They estimate taking a combined total of more than 10,000 photos, shooting at all hours, through all seasons, in all types of weather.
To celebrate completion of the $305 million building, they pulled together a collection of photos that trace its rise from groundbreaking to those first excavations to the soaring 305-foot-tall cantilevered tower now rising over BU's Central Campus.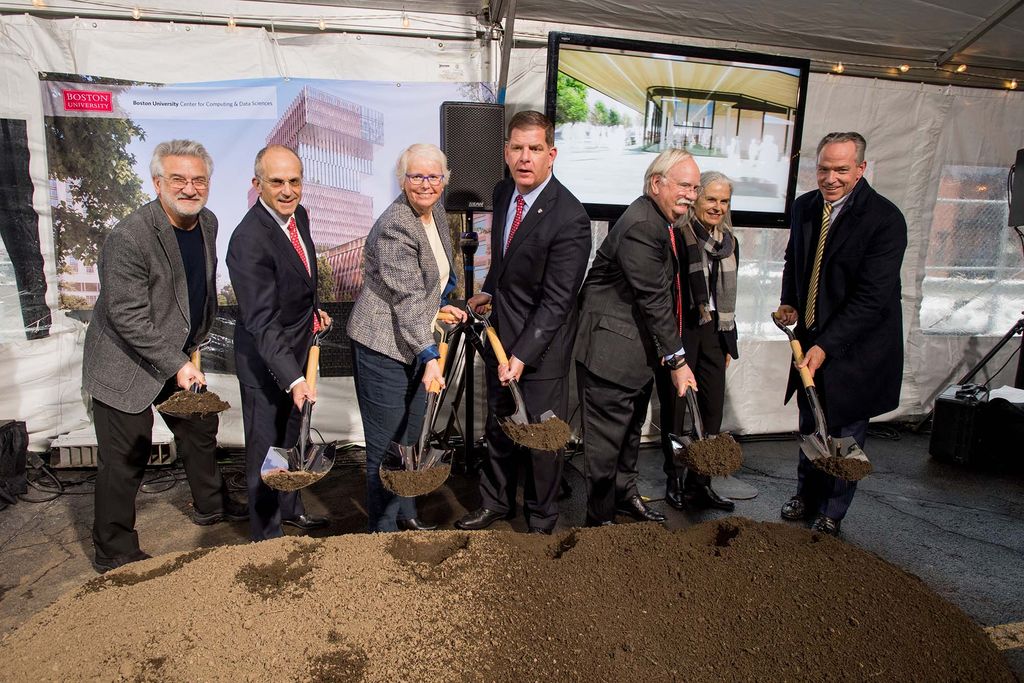 2019–2020

Geothermal wells drilled, summer into winter.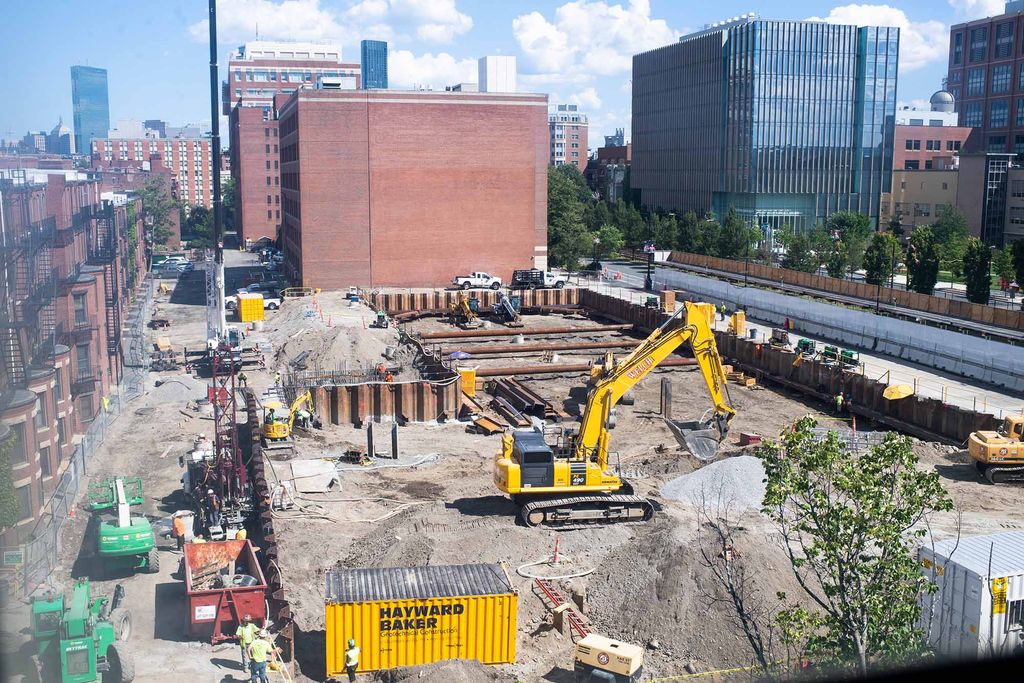 May 2020
Construction begins after a two-month pandemic delay.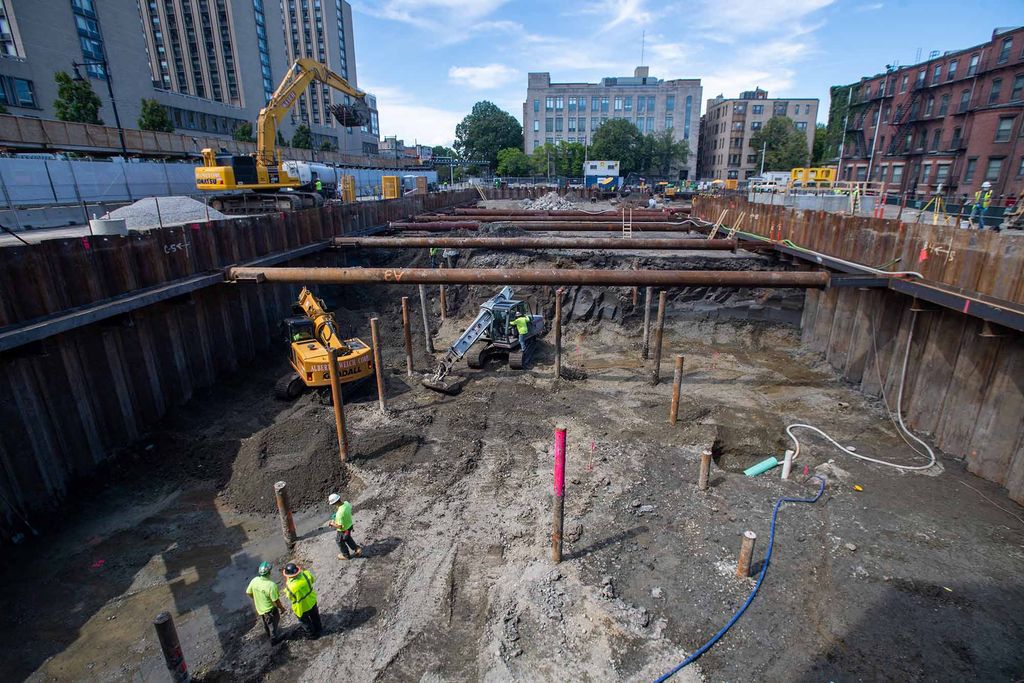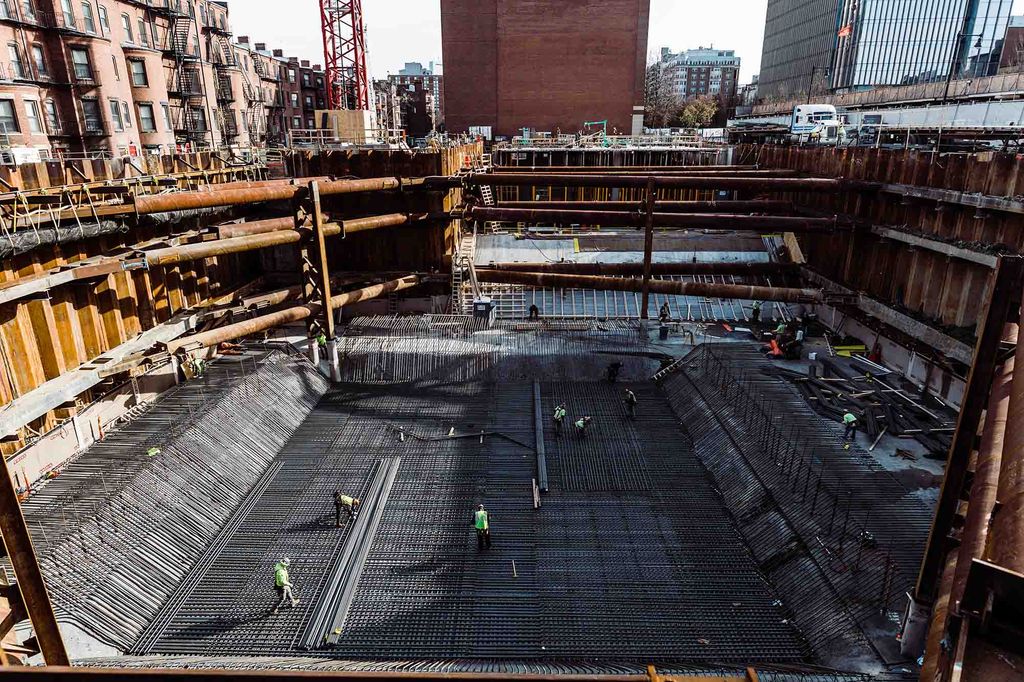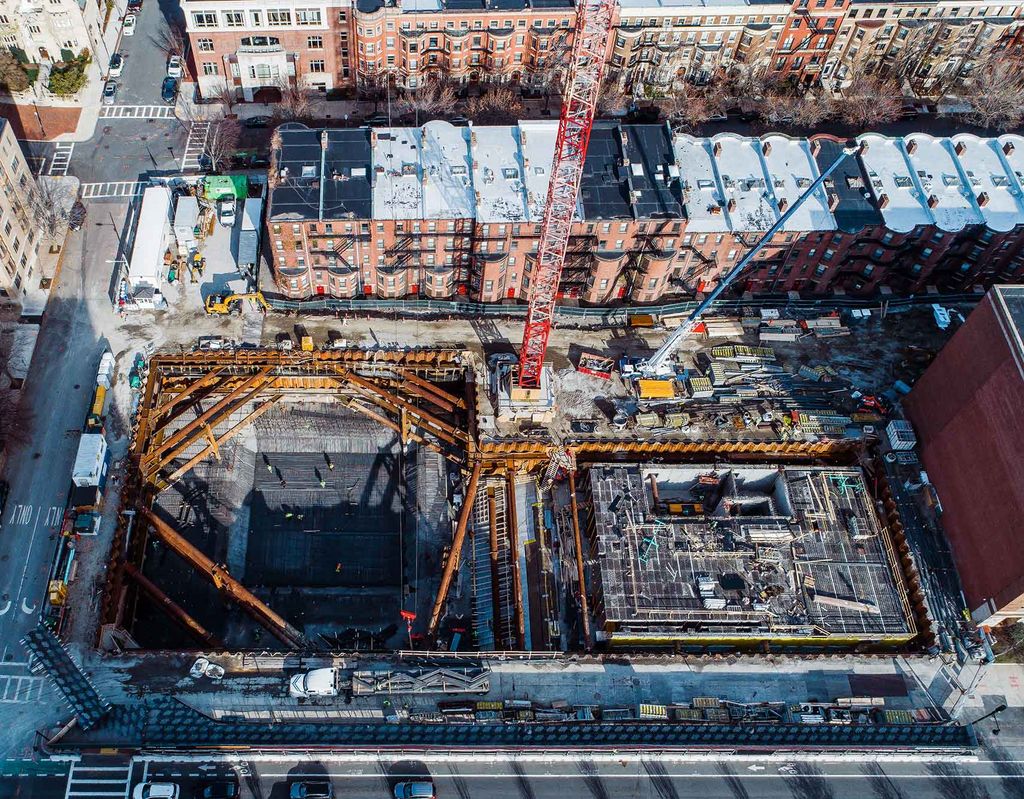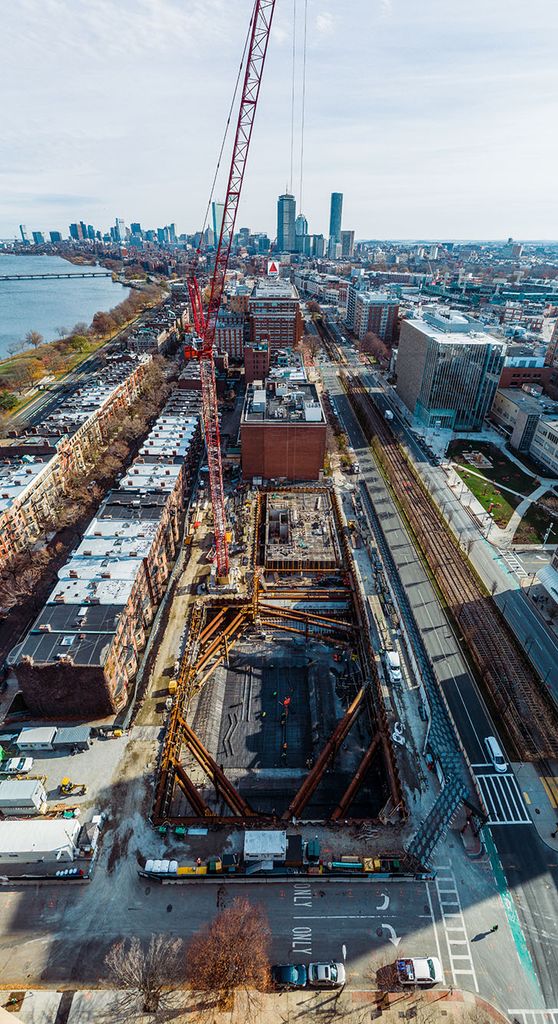 April 2021

Foundations and core construction completed.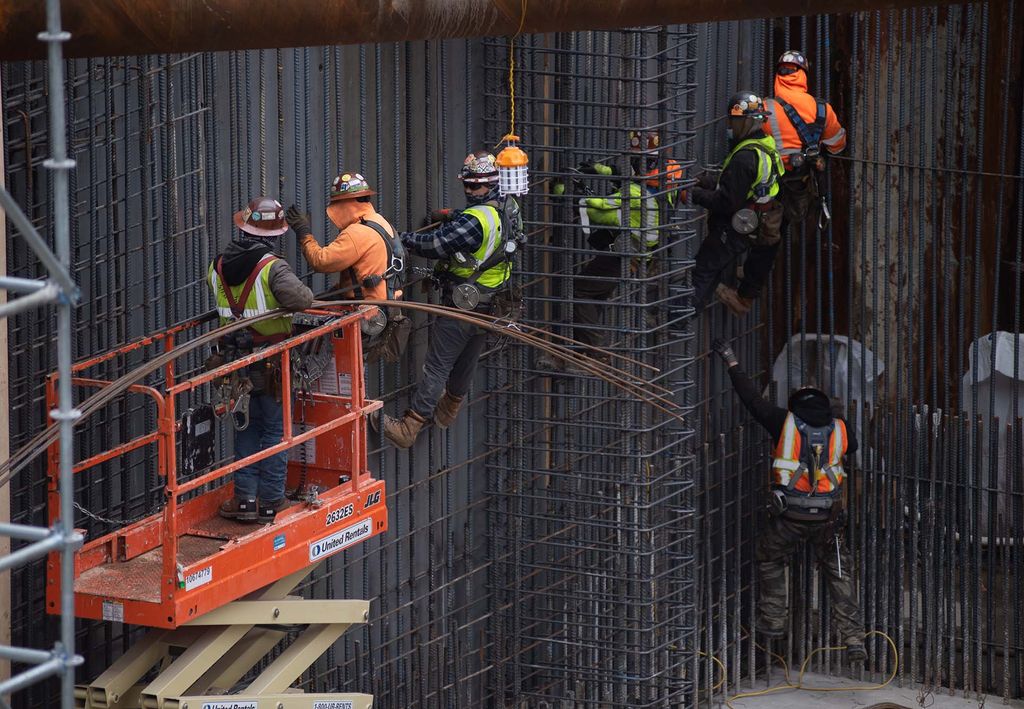 May–September 2021
Steel framing.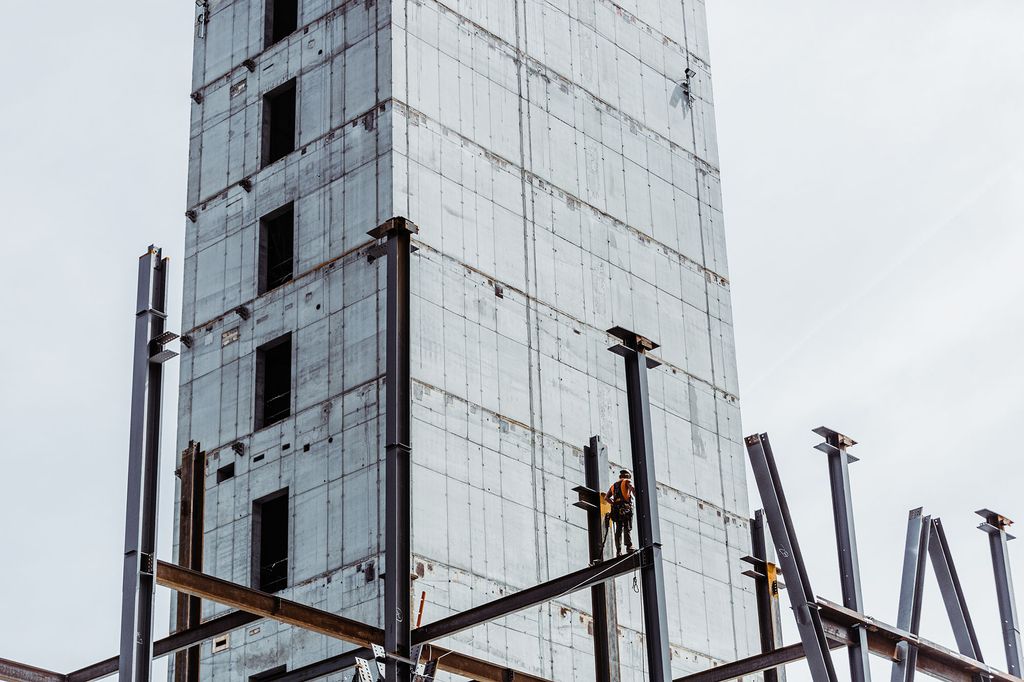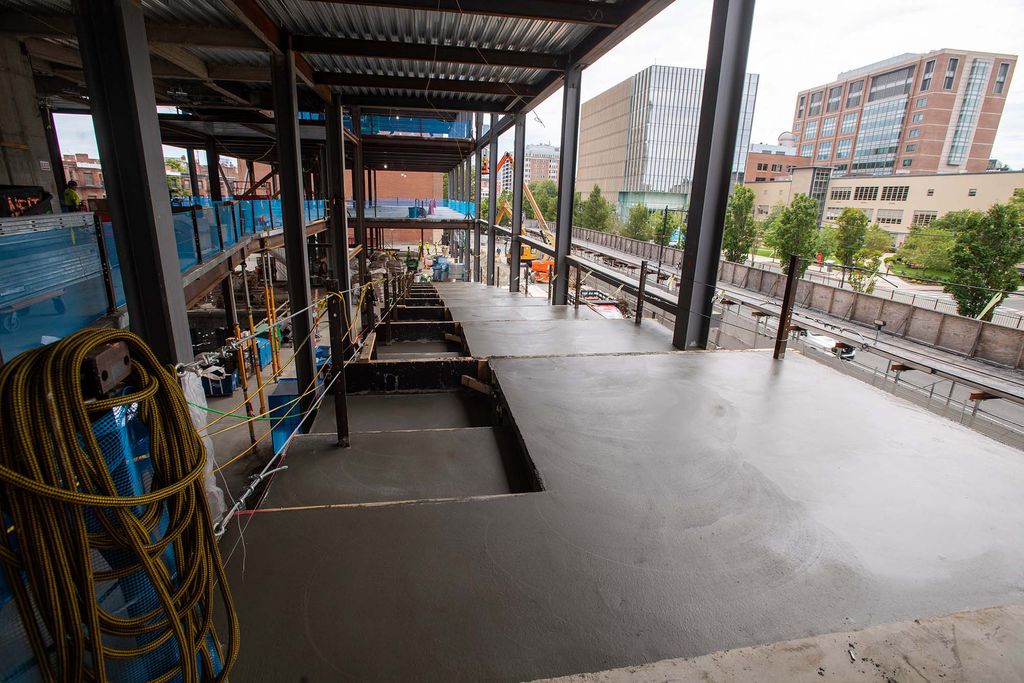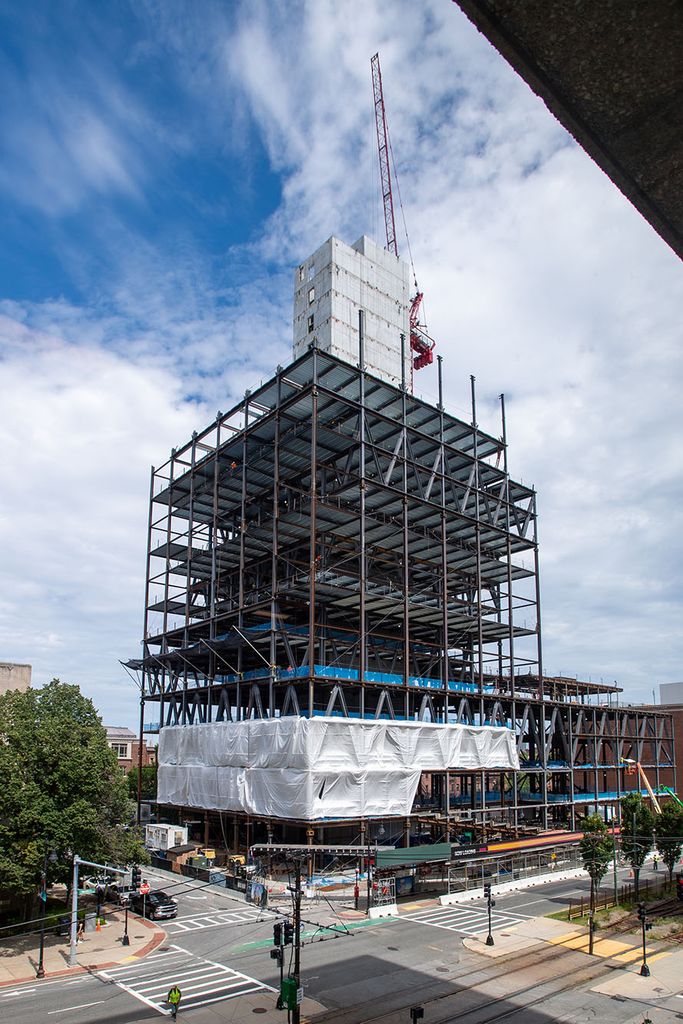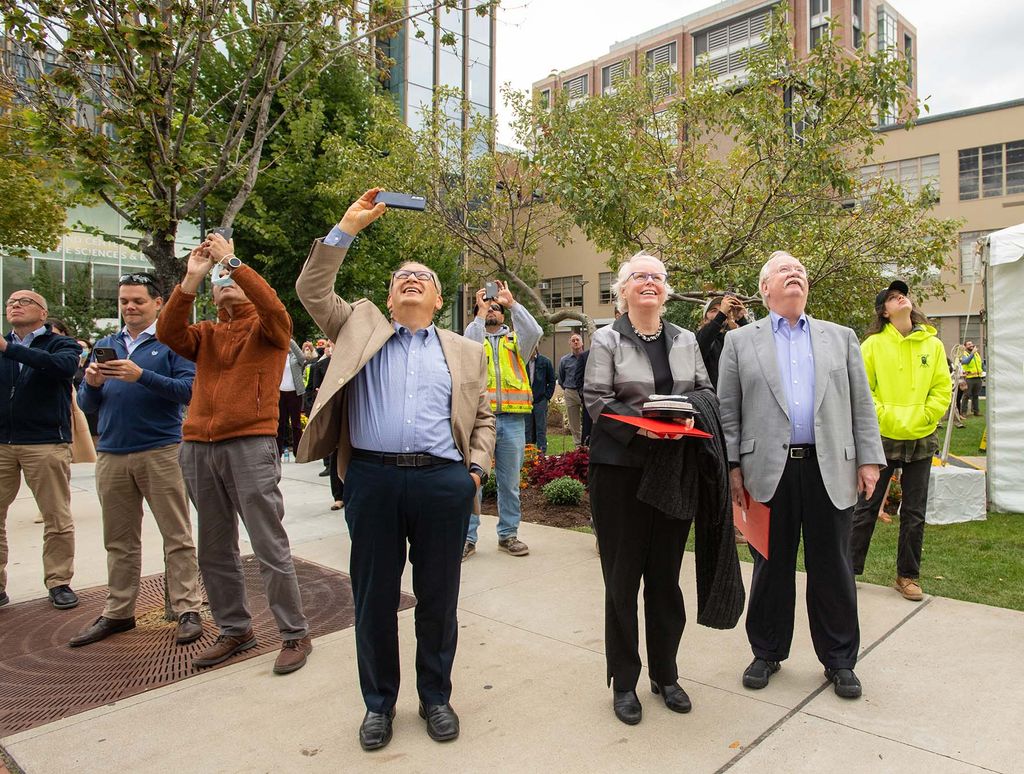 November 2021
Concrete floor pours completed.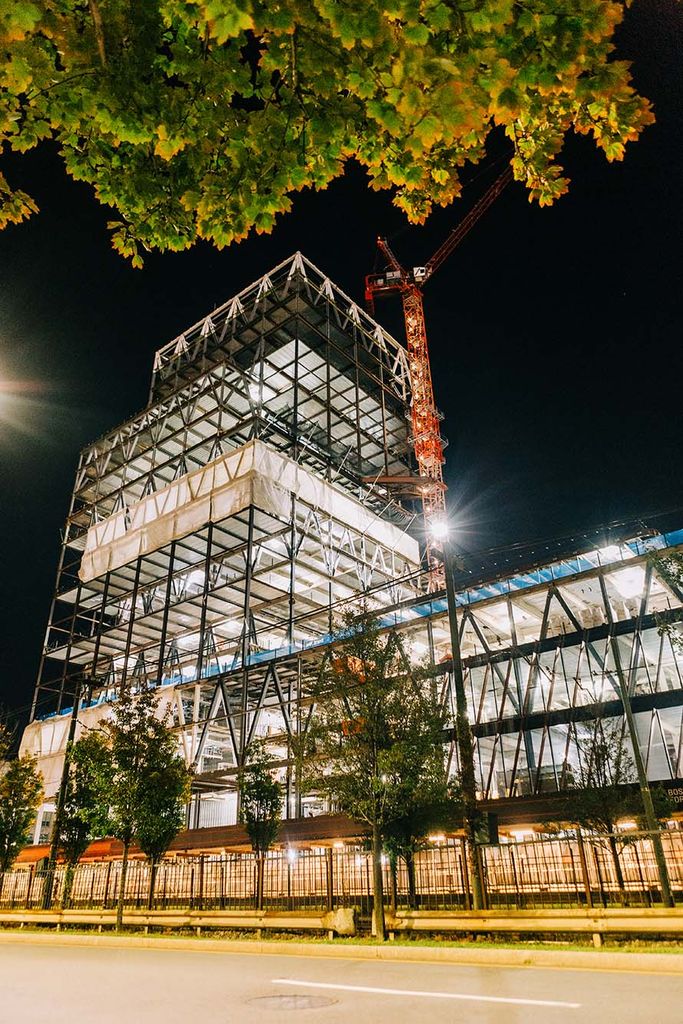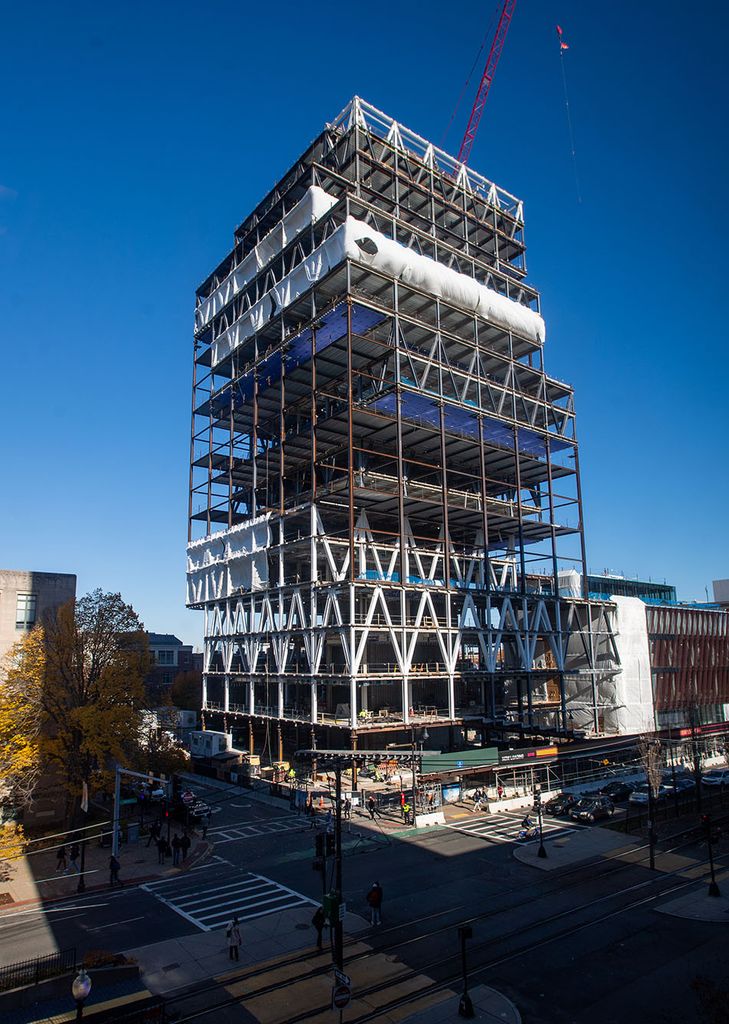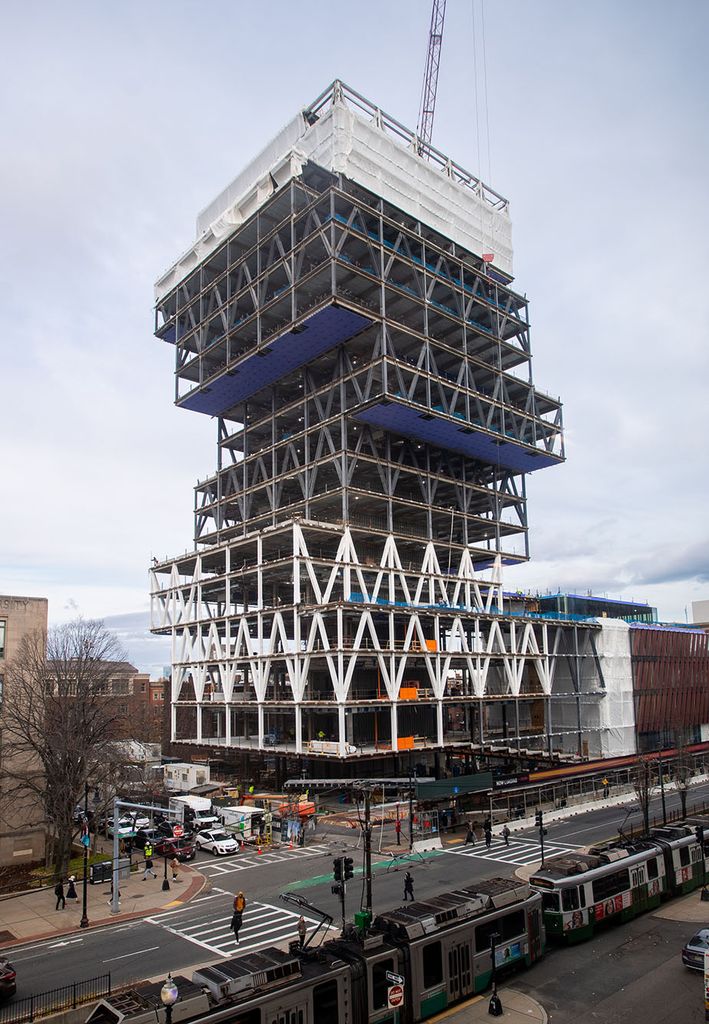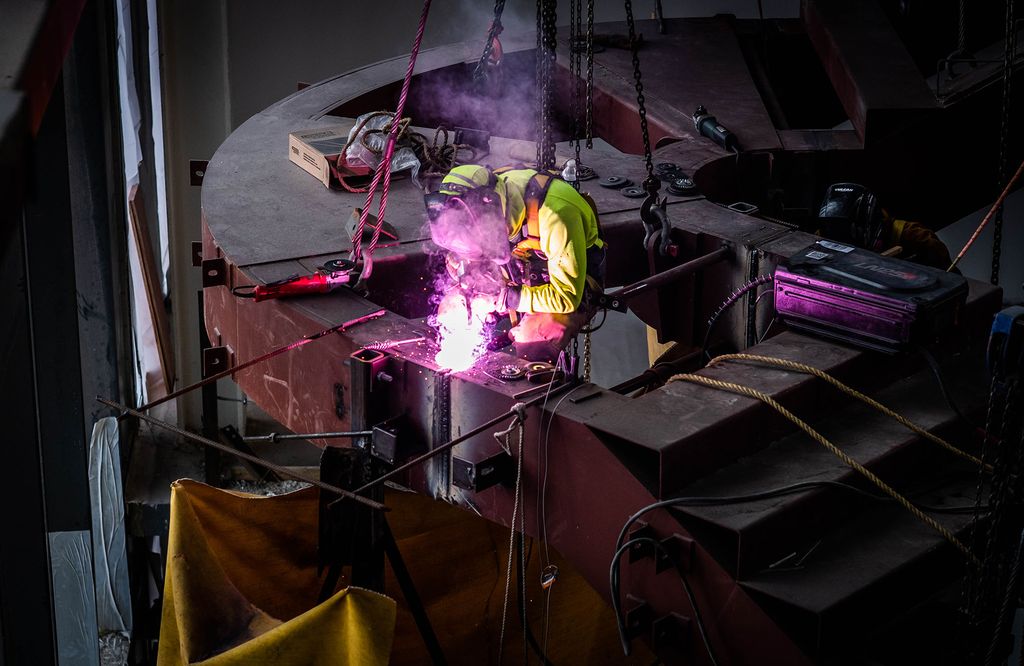 April 2022
Curtain wall installation completed.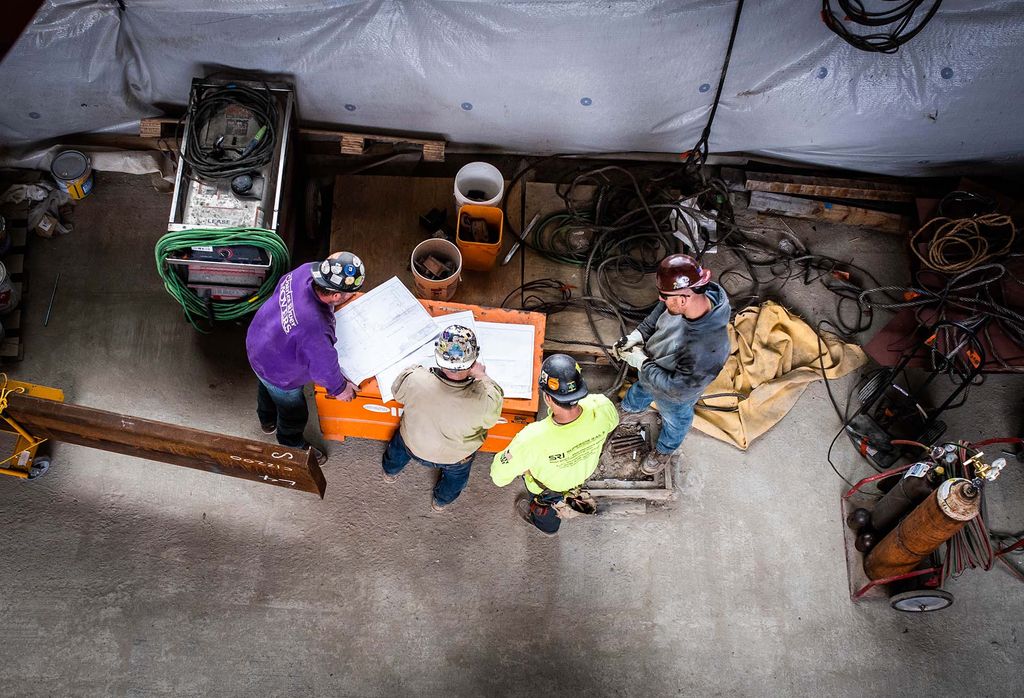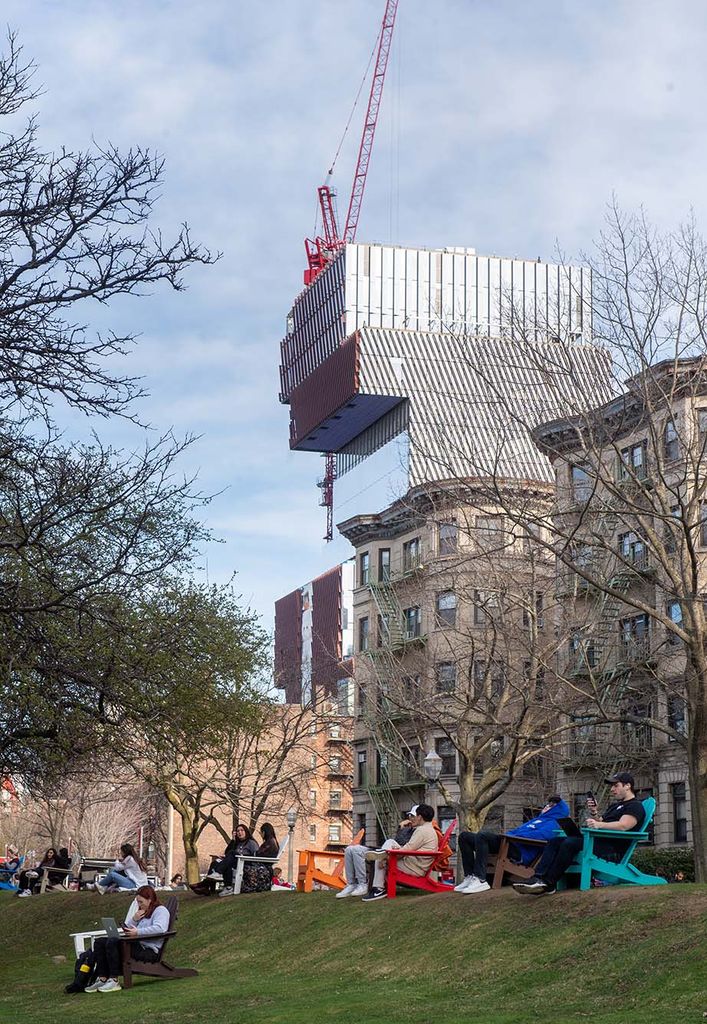 2022
Ongoing building interior construction.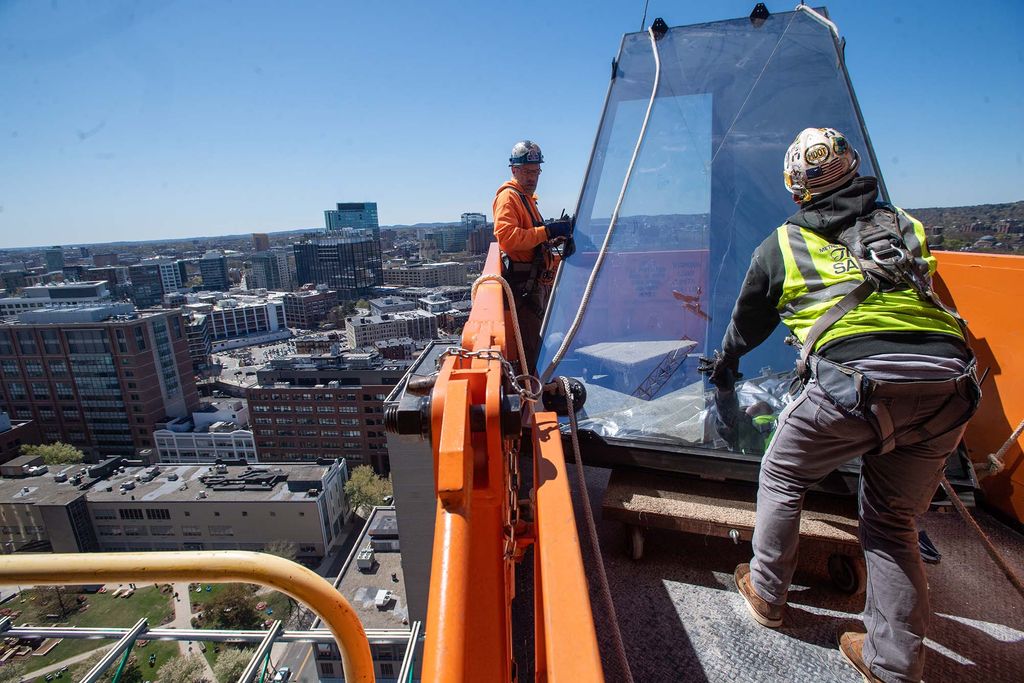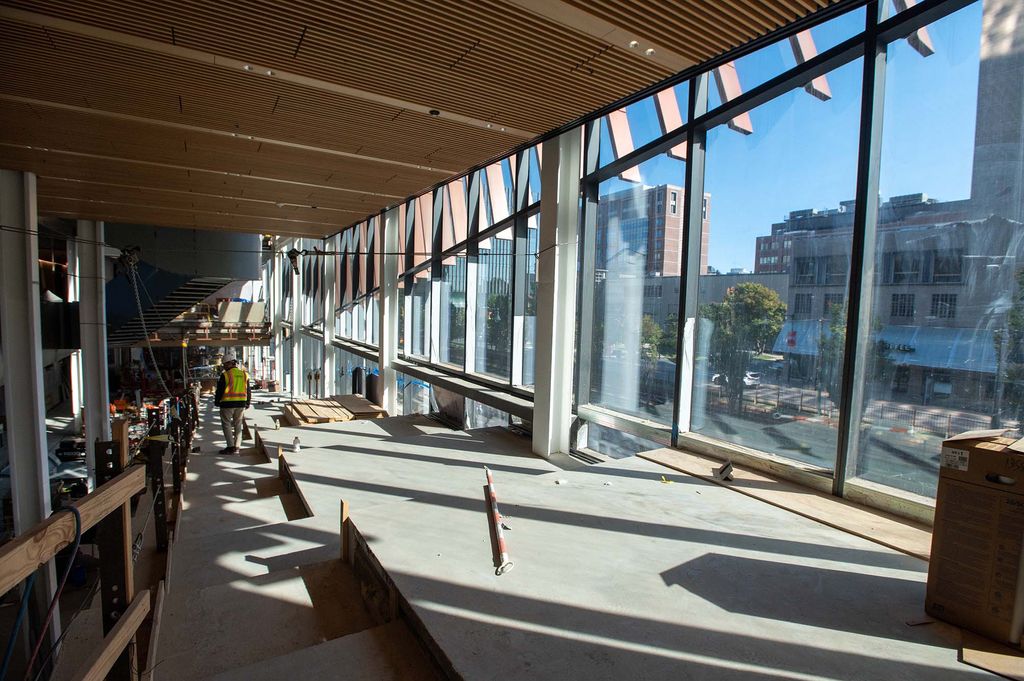 October 2022
Certificate of Occupancy.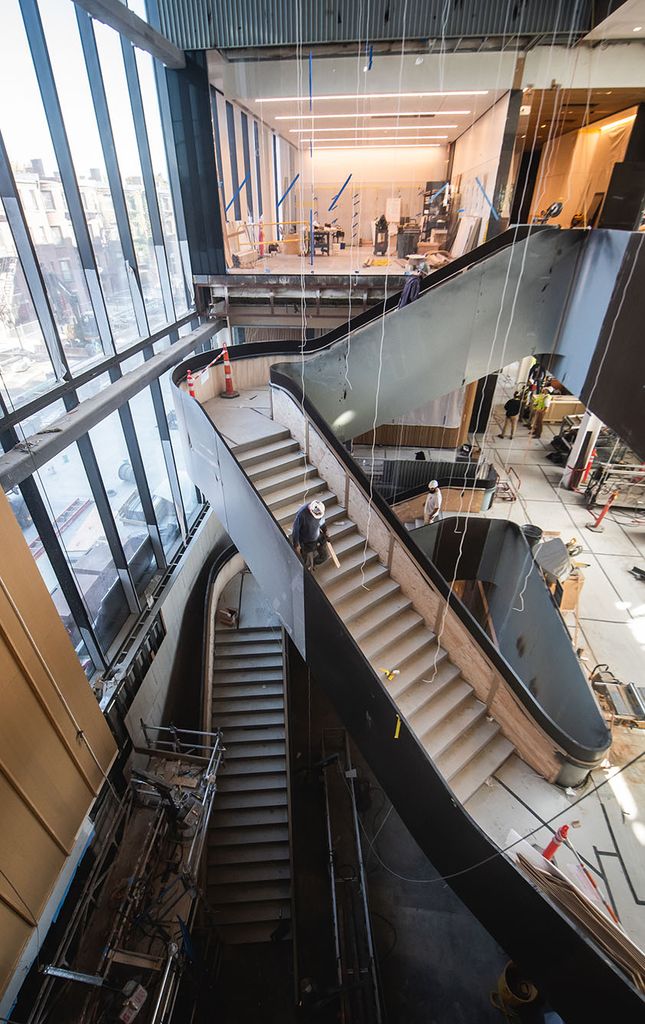 December 2022
Opening Ceremony