5 Tips for First-gen College Students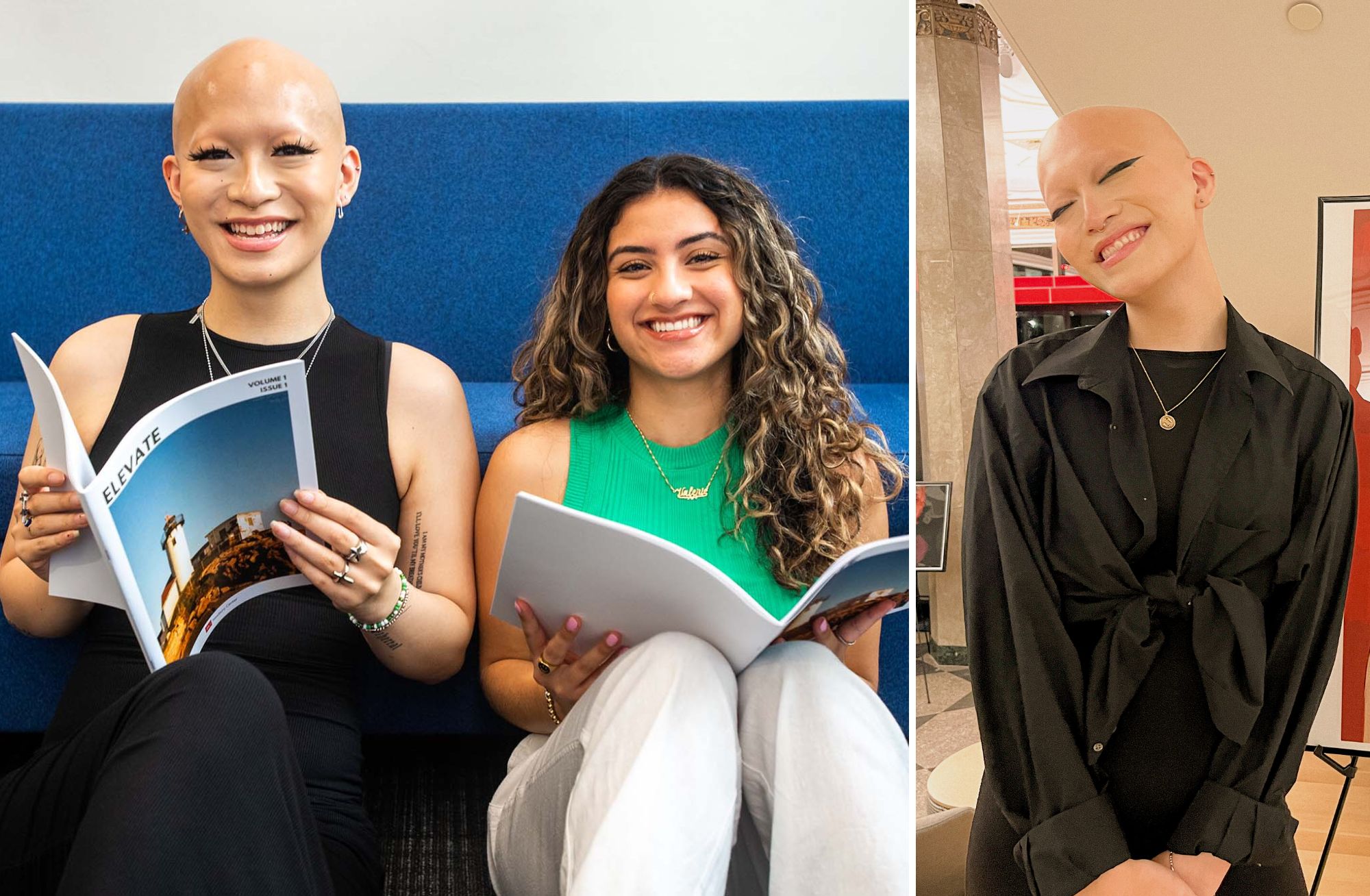 First-Generation
5 Tips for First-gen College Students
A first-generation student shares tips for success and lessons learned during her time at BU.
I came to Boston University from Seattle, Washington, which means being at BU puts me quite a ways from home. I'm currently a junior in COM majoring in Public Relations and I'm also a first-generation college student. On top of my schoolwork, I'm also an employee at the Newbury Center on campus, which works to support and celebrate first-gen students! (Say hi if you see me in the office!)
I think one of the most important things about being first-gen is that the lessons you learn can be valuable to other incoming students. College is hard enough to navigate already, but especially as a first-gen student. Don't worry, you're not alone.
My advice comes from a place of a lot of personal hardship and struggle, and I wouldn't have gotten this far without the support of the people around me.
1. Utilize spaces, resources, and connections
Taking advantage of the opportunities around you is essential when it comes to navigating college.
I got my job at the Newbury Center, as well as other opportunities through the Center, simply by reading their newsletters. One of my best friends, and current roommate, is someone I chatted with in CityCo on a whim because we had matching purses. I took the time to ask her if I could sit with her in the Warren dining hall and we became friends after realizing that we also lived across the street from each other.
Take the time to sign up for mailing lists, sit in public spaces, walk around and just talk to people. Be the person who does something first and not the person who does something after everyone else already has.
2. Don't let Impostor syndrome bring you down
When I first came to BU it felt like the people around me had much more of a reason to be there than I did. It seemed like other students had gone to better high schools, and had better grades, resources, study habits and everything in between. While I, on the other hand, felt like a procrastinator who just so happened to get lucky. But, I soon realized that I'm not at all the person I thought I was, and that I can't compare myself to others.
As a first-generation student, you have to work so much harder to get to where you are than your peers who had more opportunities than you did. You earned your place here. Remember that. You made it here.
3. Give yourself grace
There are a lot of sacrifices that you have to make as a college student. But, as a part of being good to yourself, you really do have to be aware of how you're treating your brain and your body. Nothing is ever worth your own health– physically or mentally. Take your mental health days, and give yourself the time and space to recover from the hard work that you do. It's okay. We do the best for ourselves with what we have, so give yourself a little more. One of the most meaningful things I've learned is being able to forgive myself, especially as a first-gen student. Learning to forgive yourself is so essential to being able to keep going.
4. Don't be afraid to ask for help
I've always been hardheaded and stubborn in admitting that I need help. Maria Erb, the director of the Newbury Center, always tells me that that's one of the biggest challenges first-gen students face. The first step in solving a problem is realizing that you don't have to do it alone. Whether you need advice or insight, or you just need someone there to help you solve whatever is at hand.
Finding resources in college can seem daunting because there are so many doors you must go through to find help for what you need. If you're ever in that position, don't hesitate to reach out to the Newbury Center for guidance. Whether it be our director, assistant director, or that you just need to talk to a peer who knows what it's like to be in your position, we're here to help you.
5. Stay true to yourself
College is often seen as a time in which you can reinvent yourself over and over again, but don't feel pressured to become somebody you're not. It's all about doing the things that make you happy, not doing things for the sake of changing the person you were when you first stepped foot on campus. Prioritize being honest with yourself and with others. Give yourself the space and means to explore who you are, who you want to be, and what you want out of the world. Do everything with your true core values in mind.
---
If you're a first gen-student at BU and have questions about resources on campus or are just looking to connect with fellow first-gen students, don't hesitate to reach out to the Newbury Center.