What Students, Faculty, and Staff Need to Know about Spring Move-in and Returning to Campus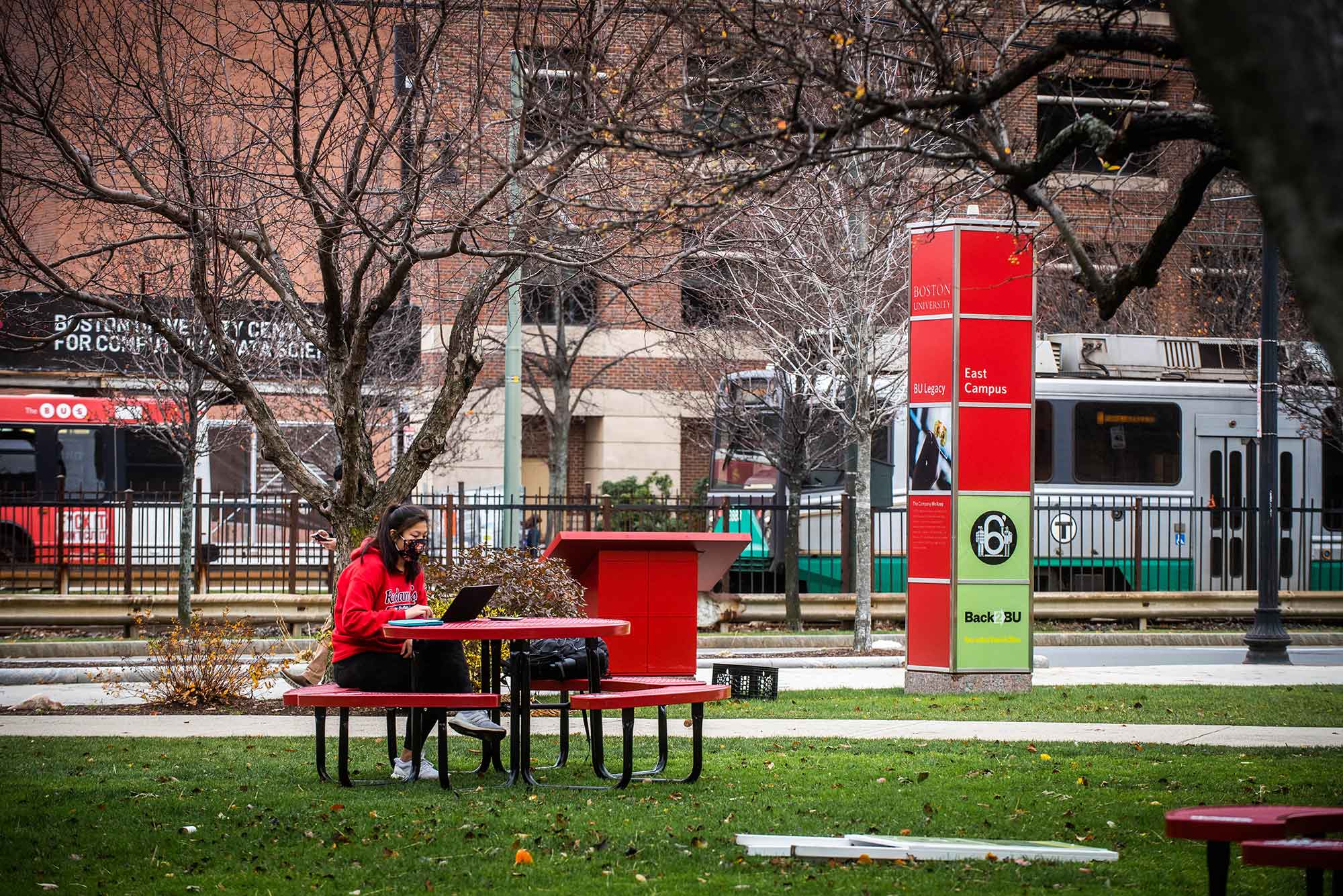 University News
What Students, Faculty, and Staff Need to Know about Spring Move-in and Returning to Campus
Info about testing, quarantining, and more
Classes for spring semester begin January 25, a week later than usual, but preparations are already well underway for the start of the semester, due to the extensive testing, quarantining, and social distancing measures that have been put in place to make sure that Move-in and the start of classes go as smoothly as they did last fall. We've put together some important information students, faculty, and staff need to know before returning to campus.
What students need to know
Early Move-in for students residing on campus takes place January 9 to 13, but required preapproval last month, so it's too late to apply if you haven't already done so. Regular Move-in runs January 14 to 24, with classes starting the following day. Also, remember that there is no spring break recess this year, in an effort to lower the risk of COVID-19 infection on campus.
To ensure adequate social distancing, students must sign up for a designated Move-in slot. The last day to sign up is today, Friday, January 8, and you can do so by going to My Housing Portal. There are two Move-in shifts each day, from 8 am to noon and from 1 to 5 pm. Moves need to be completed during those time slots. Each shift will be limited to a maximum number of students.
Expect Move-in to look much like it did in the fall. On your appointed return day, you'll need to check in at your designated ResLife station, and then directly go get a COVID-19 test. Tests can be scheduled through BU Healthway and must be completed the day you return. Almost every state in the country is currently deemed high-risk (the exceptions being Hawaii and Massachusetts), so those who are coming from any of the other 48 states or from another country will need to follow the Massachusetts Travel Quarantine. Any student who has not been on campus and testing regularly through the holiday break is strongly advised to observe a seven-day stay-in-place advisory, have three COVID-19 tests separated by at least 48 hours (two tests for graduate students), and not leave your room except for meals, testing, and medical appointments. Students are also asked to limit contact with suitemates and should attend classes remotely during this time.
During the first two weeks after returning to campus, all students are strongly encouraged to add an additional test to their usual cadence.
"With increasing community transmission across the country, we are urging all students to receive a negative test before they return to campus," says Judy Platt, director of Student Health Services. "Upon return, as we did for the fall Move-in, all students will need to complete entry testing through BU and are strongly encouraged to abide by a one-week stay-in-place advisory until they have received consecutive negative tests."
View COVID-19 Requirements for Students Arriving on Campus
New students are allowed one person to help them move into campus housing, but returning students must do so alone. All students and helpers are required to wear face masks and are expected to observe social distancing and sanitize their hands whenever possible.
Wondering how to spend your time quarantining and social distancing? Check out the Student Activities' Weeks of Welcome page to sign up for fun free events like paint night with a Zoom instructor, virtual psychic readings, and a roommate sundae night.
Kenneth Elmore (Wheelock'87), associate provost and dean of students, says that while it is important to connect with family and friends, actively participate in classes and conversations, and engage in other activities, it's also crucial to think of the health of others on campus. "When we all carefully follow public health guidance and campus rules, we carve out space to be mindful of each other and to keep this environment healthy," he says. "By keeping yourself healthy—on and off campus—you contribute to a healthy space for all of us. As you make your way to campus, travel safe and in a healthy way."
What faculty and staff need to know
"Due to the ongoing and increasing prevalence of COVID-19, we must continue to prioritize the safety of ourselves and those around us," wrote Ken Freeman, interim vice president for human resources, in an email to faculty and staff sent January 6. "Please continue to wear a face covering, physically distance from others and avoid both large and small gatherings."
Faculty and staff should double-check their current testing category (some testing categories shifted because of the intersession break) at www.bu.edu/mybuworks. All faculty and staff assigned to testing category 1, 2, or 3 must complete a daily health screen on scheduled workdays and should be tested on the first day they return to campus. Due to the significant increases in levels of community transmission, faculty and staff are also encouraged to receive a negative test before engaging in regular activities on campus. Employees are also asked to take two COVID-19 tests, rather than the normally prescribed one test per week, during each of the first two weeks they arrive on campus.
After the two weeks, those in categories 1 and 2 should be tested once every seven days (just like the fall semester). Category 3 staff need to be tested only on the weeks they are on campus.
If you are assigned to testing category 4, the last day to take advantage of BU's testing service was Sunday, January 10. You'll be unable to do so going forward, because of lab testing capacity constraints. Category 4 staff are not required to participate in the daily health screening.