US Census Bureau Has Released Some 2020 Census Results: What's Next?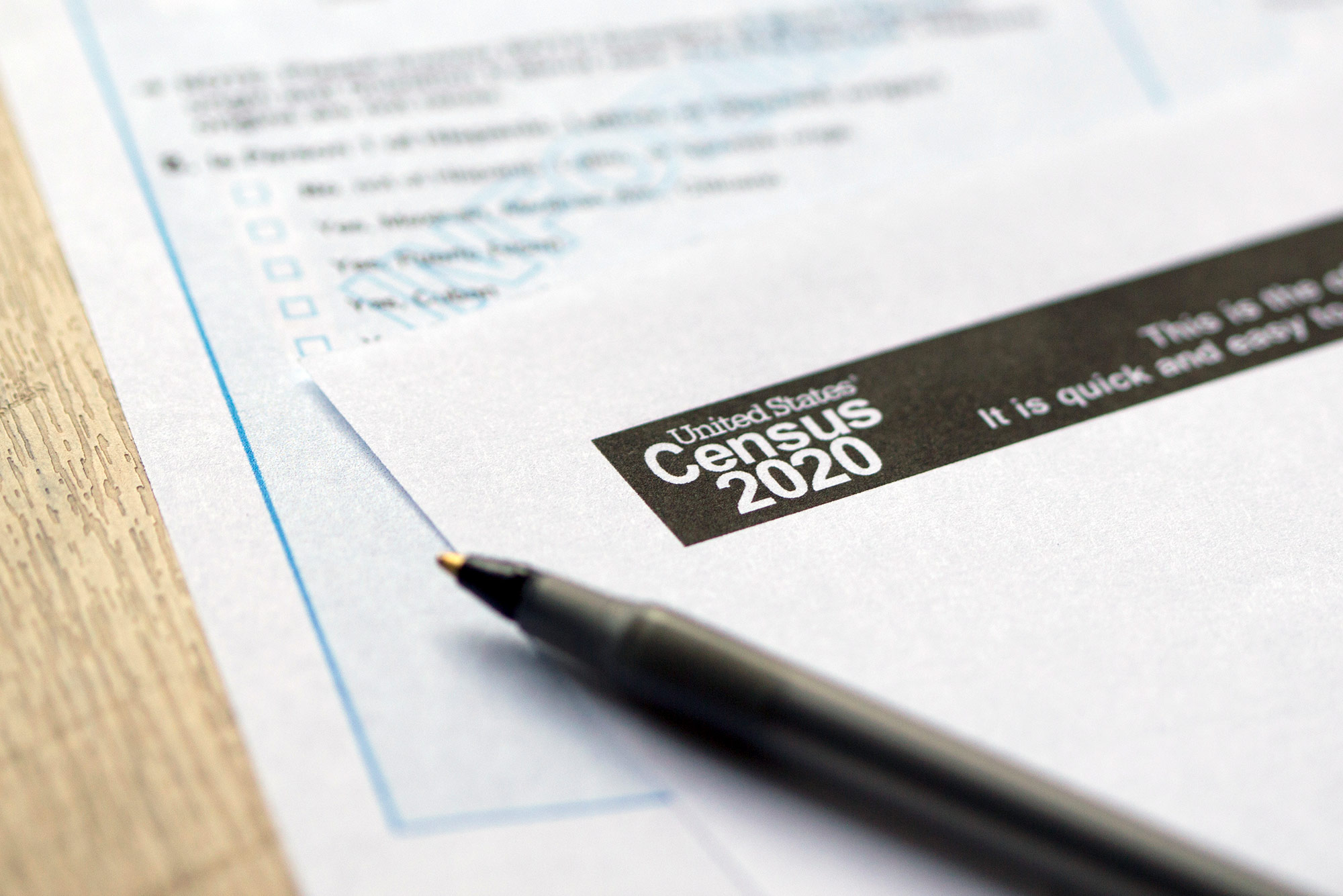 Politics
US Census Bureau Has Released Some 2020 Census Results: What's Next?
CAS political scientist Maxwell Palmer on how data will shape redistricting
Last month the US Census Bureau released detailed 2020 data on population changes and a breakdown of the nation's racial and ethnic diversity. Among the chief findings: the United States has become more diverse than ever before, and the population of US metro areas has increased by 9 percent from 2010 to 2020. 
The data show that the white population declined for the first time in history. While the white alone population remained the largest race or ethnicity group (204.3 million people), it decreased by 8.6 percent since 2010. On the other hand, the multiracial population (defined as two or more races) increased 276 percent, from 9 million in 2010 to 33.8 million in 2020. This may be due to a tweak in how the census asked about ethnicity—people of more than one race who chose white on previous census forms can now answer more accurately. The number of Americans who identify as Hispanic or Asian also surged.
What's next? Local governments are now working to ensure political representation fairly reflects these population shifts, with the data being used to redraw congressional and state legislative boundaries. The redistricting battles will be closely followed leading up to next year's midterm elections. 
One of the people paying close attention to the new census data is Maxwell Palmer, a College of Arts & Sciences associate professor of political science and a faculty fellow at BU's Initiative on Cities (IoC). He studies Congress, electoral institutions, and local politics, with a focus on how institutions and rules impact representation and policy outcomes. 
Palmer says the census matters for two significant reasons: the all-important Electoral College and the distribution of federal funds. "We're shifting electoral votes from some states to others," he says. "And it matters a huge amount for federal funds. When the federal government is trying to allocate money, they often do it on the basis of population. And so census data is really important for allocating billions and billions of dollars."
BU Today spoke with Palmer about how the pandemic affected the census-gathering from the get-go, how the census data is likely to impact redistricting, and what we can expect to see in the months ahead.
BU Today:
Much had been reported about how gathering data for the 2020 census was a challenge. What were some of the biggest issues and what was the outcome?
Maxwell Palmer: Some of the 2020 census [data-gathering] was conducted in unprecedented circumstances. First, we had a series of attempts to change things by the [Trump] administration, including adding a question on citizenship status, and there was a Supreme Court case on that. Ultimately the census wasn't changed. 

The census was set to begin in April, which was right at the beginning of the pandemic. And that made door-to-door collection really difficult; they were forced to extend the deadlines. And that data collection was harder than it had ever been before. An issue we also had was that people were moving around to different places. For instance, New York barely lost out on a congressional seat, and it's possible that people moving around, even temporarily, could have been enough to make them lose a seat in Congress. 
BU Today:
You were the lead author on the IoC's 2020 Menino Survey of Mayors, released last September. Can you talk about what that revealed about the census?
Maxwell Palmer: In this survey we asked mayors about the census, how they thought it was going, and what they were doing to make sure their cities were well counted. They had a lot of concerns about minority populations, as well as general counting overall. They had a lot of approaches they took to try to get their count up. I think it was a really huge challenge last year. They were so focused on it because it [the census] matters beyond redistricting. Redistricting is our big focus now, it's going to take a lot of attention for the next six months and really through the next elections.
BU Today:
One of the major census findings shows that the US population is more racially diverse than ever before and that the percentage of Americans self-identifying as mixed-race has surged since 2010. Can you discuss these findings?
Maxwell Palmer: We're seeing the continuing trend of demographic change across the country. There has been a lot of discussion about these trends and what that means for long-term demographics and long-term politics. I think one thing is how we think about white is fluid. How we defined white 100 years ago is very different from how we think of white now. And that's going to continue to change in the future as well, I think. 

One thing that interests me, as someone who studies American politics, is the continual shift of populations towards the South—Florida and Texas getting more seats in Congress, other states in the Northeast and Midwest losing seats in Congress.
BU Today:
What does redistricting involve?
Maxwell Palmer: I do a lot of work on redistricting, both studying redistricting, and [finding] different ways to reduce partisan gerrymandering in particular, and trying to measure gerrymandering. I also sometimes do work for courts for legal cases, trying to identify gerrymanders in litigation over racial gerrymandering.

This data released last month kicked off the official start of redistricting. Some states had started earlier, because they had to by law, but they couldn't draw final maps until they had this final data. Every state has its own set of procedures. They all need to draw new maps for congressional and state legislative districts. We're also going to see new maps for county commissions and lots of local governments need to redistrict, depending on their laws. We're seeing a huge wave of it now, and this has really big implications for voting rights, for partisan politics, for representation.