University Launches Remote Work Website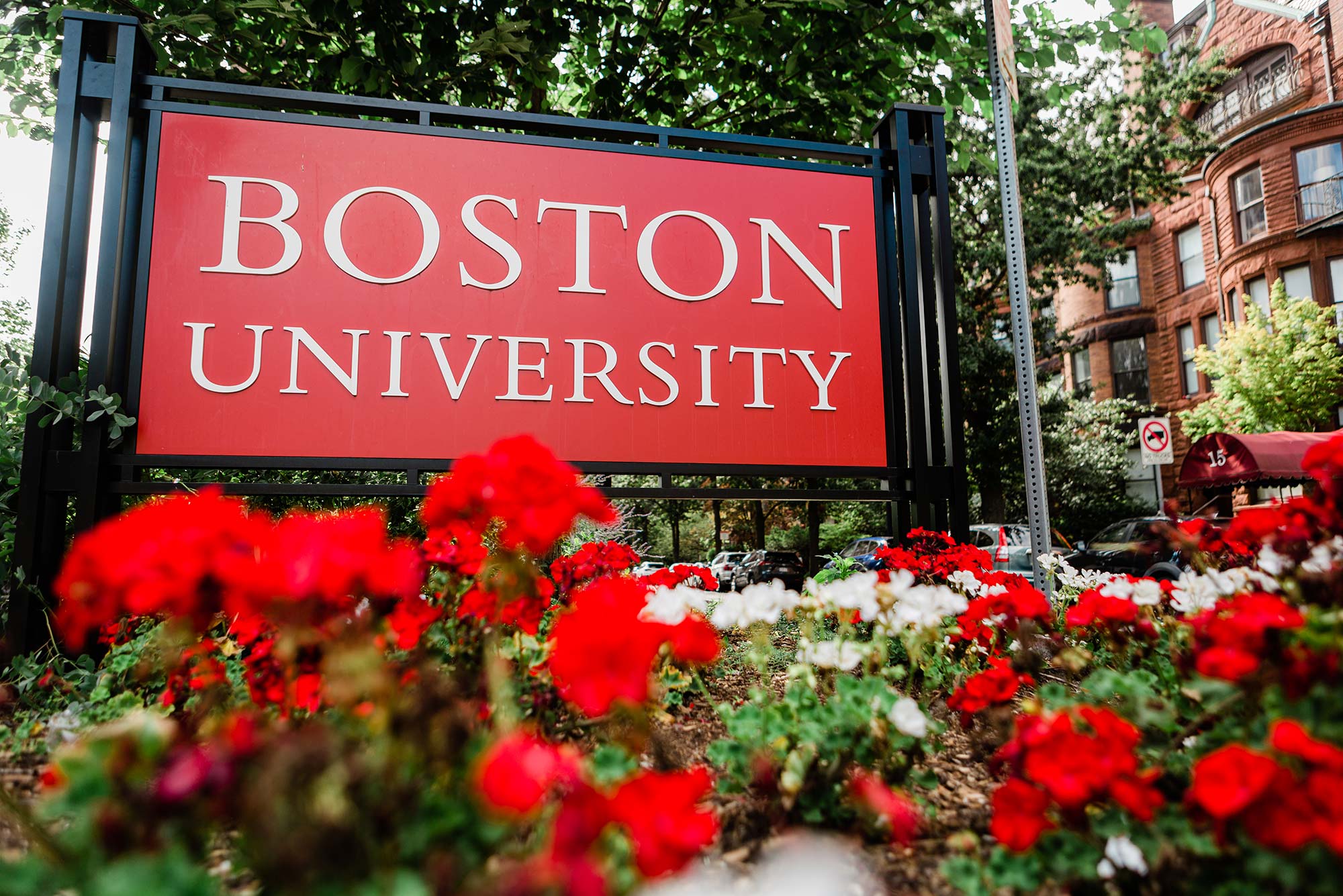 University News
University Launches Remote Work Website
Focus on guidelines and tool kits for navigating the new hybrid workplace
Boston University launched a Remote Work at BU website on Monday, offering detailed guidelines and toolkits for staff and managers navigating the new policy. Online applications for employees to request remote work will be available on the website beginning Monday, August 16.
Eligible nonfaculty staff at Boston University may be approved to work from home or another remote location up to two days a week. The availability of remote work will depend on the nature of the employee's work and other qualifications, including compliance with the University's vaccine mandate, according to the guidelines created by Human Resources.
The Remote Work at BU website will also include self-directed learning and additional resources offered by Organizational Development and Learning to support successful engagement and collaboration in the hybrid workplace. "This is a little bit different than what we have experienced during the pandemic," when many offices went fully remote, says Mumtaz Badshah Brown, director of organizational development and learning. "On any given day, some will be in person and some will be working remotely. Managers and employees need to be much more intentional to make sure everybody feels included." (BU Today will provide more details on the training later this month.)
In a nod to the ways the COVID-19 pandemic has altered societal expectations around the workplace, BU President Robert A. Brown announced the remote work policy in June after receiving a 72-page report by the Committee on the Future of Staff Work recommending changes to BU's workplace policies. The policy defined remote work in accordance with the University's core principles, first among them that the University is a vibrant residential research community, and the University's mission must be maintained at all times.
The new policy's goal is to allow eligible staff to continue the flexibility in conducting work that many demonstrated during the pandemic, while meeting BU's core principles and providing fairness in implementation. "We must establish an environment where all employees—whether fully on campus or working partially remotely—are equally part of the Boston University community and culture," says Amanda Bailey, vice president for human resources.
Eligible nonfaculty staff will need approval from their managers and the relevant vice president or dean (or their designee) to work remotely. Because of tax and compliance implications, employees who live outside of Massachusetts and want to work remotely will also need additional approval from Human Resources.
Staffers should begin conversations with their managers soon regarding the possibility of a remote work arrangement. Managers will consider each remote work arrangement individually, meaning remote work will roll out in a staggered fashion. Even if a staffer is approved to work remotely two days a week, they may not get the days they request.
Staffers and managers are encouraged to review the remote work guidelines in detail. Human Resources will hold sessions over the next few weeks to address questions and concerns.
Key parts of the new policy include:
Who is eligible?
The guidelines apply to regular US-based nonrepresented staff. They do not apply to faculty members, staff who are members of a bargaining unit (unless otherwise agreed to between the union and the University), temporary and student employees, or staff who work outside the United States.
Staff must meet job performance criteria: no active corrective action and an overall performance rating of 3 (successful) or above on their most recent performance evaluation, if applicable. They must also be in full compliance with the University's COVID-19 policies and protocols, including the vaccine mandate (all employees are required to be fully vaccinated by September 2, when classes resume, unless they have a religious or medical exemption). Newly hired staff members who have not yet received a performance evaluation may request remote work arrangements.
Remote work arrangements must support the University's remote work core principles and be appropriate for the staff member's job duties. Not all positions are appropriate for remote work arrangements due to the nature of the role, the job duties, and the University's needs.
How do I make my remote work request?
Eligible staff members must complete the online Remote Work Approval Form. Managers may require additional information relevant to the staff member's position, duties, or department needs. Remote work arrangements must be approved by the staff member's manager and the appropriate dean or vice president or their designee. If the remote work location is outside Massachusetts, the arrangement must also be approved by the vice president for human resources.
What if my request is denied?
Decisions regarding remote work arrangements, including decisions on requests for reconsideration, are at the discretion of management and are not subject to the employee grievance process in the University's Employee Handbook. A staff member whose request for a remote work arrangement is denied may seek reconsideration of the decision through their applicable dean or vice president (or their designee).
What if an employee is needed on campus when they are scheduled for remote work?
Staff with approved remote work arrangements may occasionally be required to be on campus at times they are typically scheduled to work remotely. Additionally, organizational needs may require temporary suspension of a remote work arrangement to support unusual projects or conditions in the school, college, or department. These changes are at the discretion of managers and are not subject to requests for reconsideration.
Does working remotely change my hours or attendance requirements?
Remote work arrangements do not modify the days of the week or the hours of the day that a staff member works. Staff members are required to follow their regular work schedule when working remotely. The University's policies regarding hours of work (including meal periods, rest periods, overtime, and time reporting), attendance, and authorized absences from work (including vacation and sick leave) apply to remote work.
Can I take care of my child or other dependent while working?
Staff members may not be the primary care provider for any dependent during remote work hours and must make regular dependent care arrangements during work hours.
What if I have an existing remote work arrangement with my manager?
Remote work arrangements in place prior to the pandemic will be subject to these guidelines in all respects, and Remote Work Approval Forms must be completed for staff members with preexisting arrangements.
Will we be reimbursed for remote work expenses?
Staff who work remotely at their own request will not be reimbursed for home office equipment, such as personal computers and furniture, or services such as internet or cell phone service, unless otherwise required by law.
What about working with confidential materials?
Schools, colleges, and departments offering remote work arrangements, and staff with such arrangements, must ensure that certain physical space, technology, and data security requirements are met. Schools, colleges, and departments may also adopt additional requirements, including specialized requirements for ensuring confidentiality of information. Staff must fully comply with the University's Data Protection Standards and all other policies regarding privacy and security and information management when working remotely.