Two Poets, Drawn by History, Headline Thursday's Lowell Poetry Reading
Arts & Culture
Two Poets, Drawn by History, Headline Thursday's Lowell Poetry Reading
Pulitzer Prize winner Peter Balakian and Susan Barba (GRS'12) are noted for chronicling the Armenian genocide in their work
A generation separates Armenian-American poets Peter Balakian and Susan Barba, yet their stories have striking similarities. Both grew up hearing about grandparents who had survived the Armenian Genocide, which claimed the lives of an estimated 1.5 million people during World War I. Balakian heard only bits and pieces of his maternal grandmother's past—it was years later when he learned she had been her family's sole adult survivor of a death march orchestrated by the Ottoman government. Barba's grandfather was more forthcoming about the atrocities he witnessed.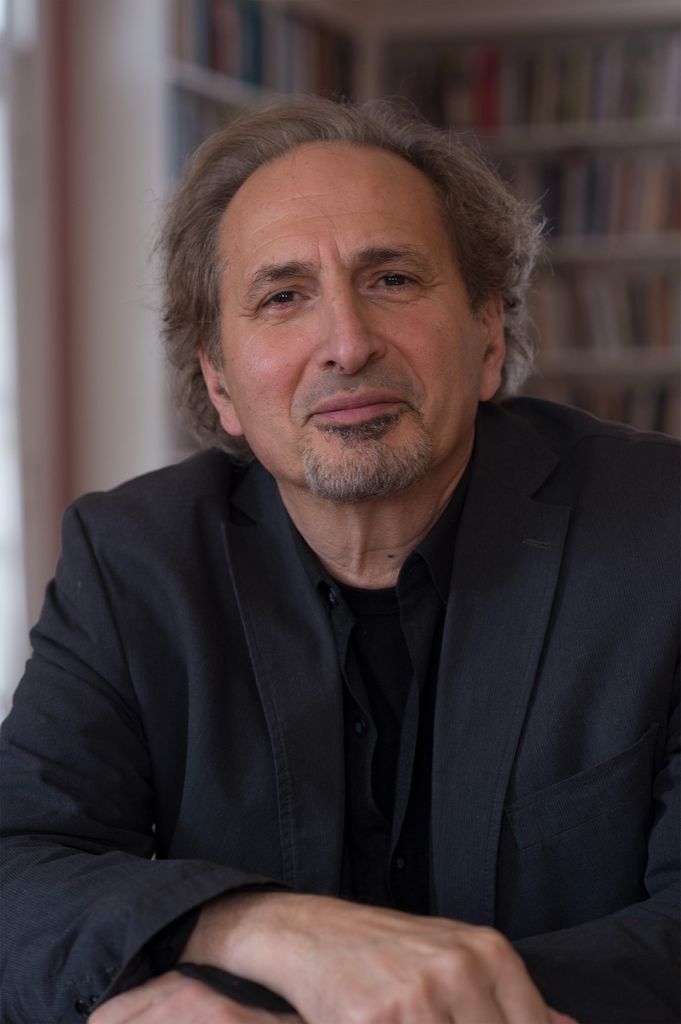 Both Balakian and Barba (GRS'12) will read from their work Thursday, February 18, at 7:30 pm at this semester's virtual Robert Lowell Memorial Poetry Reading.
Their grandparents' stories of loss and survival and of the broader Armenian diaspora have figured prominently in each writer's work. Bakalian's Pulitzer Prize–winning collection Ozone Journal (University of Chicago Press, 2015) recounts the speaker's experience excavating the bones of Armenian genocide victims in the Syrian desert with a crew of television journalists in 2009. The poet's 1997 memoir, Black Dog of Fate, revisits his childhood and the unspoken losses his maternal grandmother suffered. He also wrote the nonfiction book The Burning Tigris: The Armenian Genocide and America's Response, and was one of the translators of a first-person narrative by his great-uncle Girgoris Balakian, Armenian Golgotha: A Memoir of the Armenian Genocide.  
"In the late 1970s, I began writing some poems that were engaging a history that preceded my life," Balakian says. "That history was animating me largely through my knowledge of the experience of my grandmother's Armenian Genocide survivor story, an experience that had been conveyed to me in various indirect ways or veiled gestures such as my grandmother's folktales and dreams."
In "Andranik," the poem that forms the center section of Barba's debut collection, Fair Sun (David R. Godine, 2017), the speaker (her grandfather) describes watching as his father was murdered by a group of Kurds, who took his clothing, leaving nothing behind.
"From a young age, I remember him telling stories of his survival, and hearing these horrific, brutal stories was an everyday part of my existence, but so were his stories of the homeland he had lost, the folktales, the poems, and scripture he knew by heart," Barba says.
"The Armenian Genocide of 1915 involved lethal cultural forces the modern world is still trying to comprehend," says Robert Pinsky, a William Fairfield Warren Distinguished Professor, a College of Arts & Sciences professor of English, and three-time US poet laureate. "Peter Balakian's poems and prose are recognized as the most valued understanding of those forces in the English language—an understanding that ranges from the specific origins in Anatolia to recent American and world history."
In her own generation, Pinsky says, Barba "extends Armenian history, and the legacy of the Genocide, into new, personal terrain.
"Her work, like Balakian's, has a particular relation to the realm of literature: a first, preparatory step of the mass killing was an attempt to round up and suppress intellectuals, writers, teachers—all the world of literacy in the targeted ethnic group."
Balakian, Colgate University's Donald M. and Constance H. Rebar Professor of the Humanities, has written seven poetry collections. He says all kinds of histories—not just the Armenian diaspora—have interested him as a poet, among them World War II, the AIDS epidemic, and New York City in the aftermath of 9/11.
"Poets should write about what moves their imaginations and what draws language out of them," Balakian says. "I've been drawn to some of the realities and histories for many reasons. Those histories and human dilemmas are rich with meaning and complexity, and they prod my imagination."
He cites the long literary tradition of poets who have navigated history "for its depth and meaning," dating back to Homer and Virgil and including such contemporary poets as Adrienne Rich, Gwendolyn Brooks, Derek Walcott (Hon.'93), and Pinsky.
His own poems are known for their ability to blend the personal and the political. "The personal intersection with the historical or social event generates a special energy, perhaps more depth of feeling," he says. He takes seriously the role poets play in civic life, either through their work or through their activism, advocating for change. "Writers answer to language first, but they move into the civic sphere when they need to do what they feel compelled to do," he says.
An outspoken critic of the Trump presidency—one the poet described in an interview as "mired in corruption, incompetence, and astonishing assaults on democratic institutions and norms"—Balakian was a founding member in 2020 of a group called Writers Against Trump, now called Writers for Democratic Action, which numbers over 2,000 members. "One need not write about politics to be part of the organization," he says.
Balakian says he'd like poetry's role in civic life to be larger than it is at present. "I think Americans could find more common ground of mind and imagination if they read poems as a constant part of living—the way they watch movies or TV or read the news."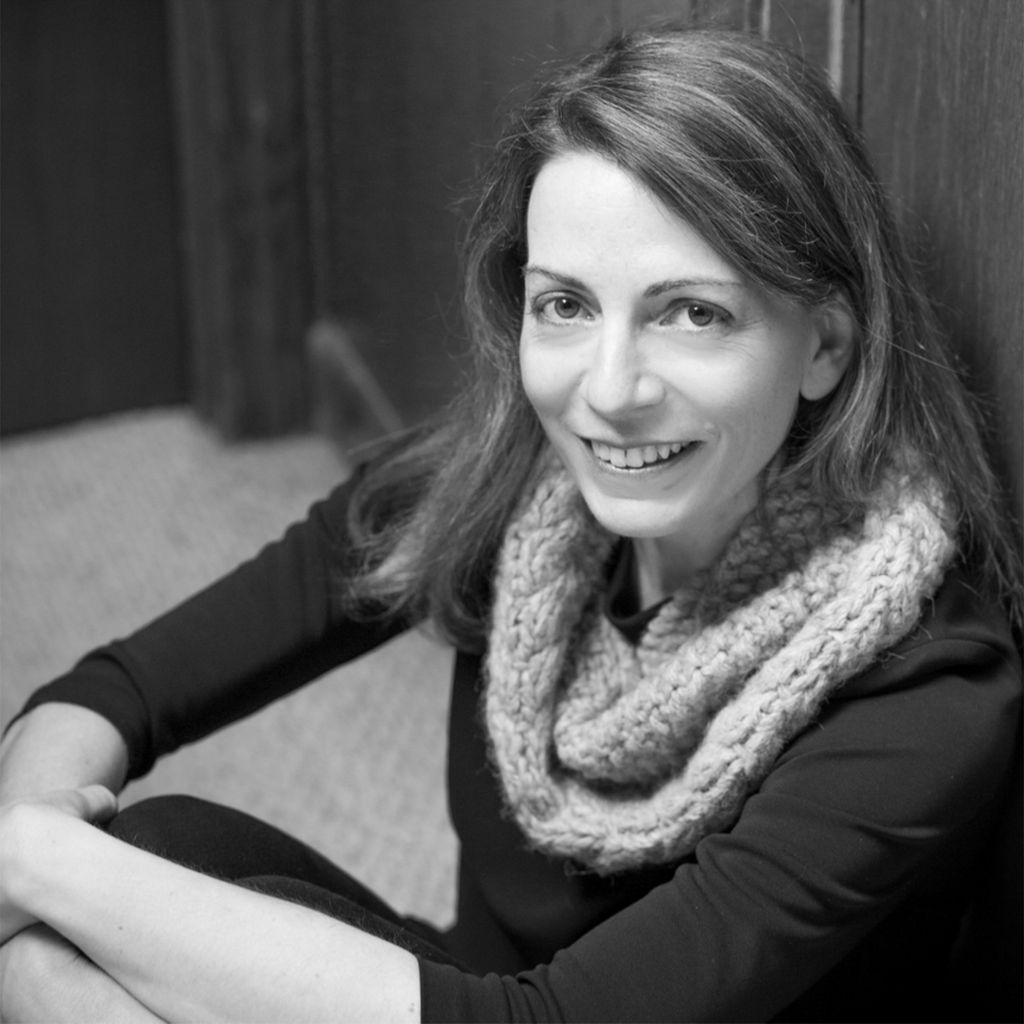 Barba's poems, too, address pressing social issues. Her latest collection, geode (Black Sparrow Press, 2020) is a meditation on the environment, the climate crisis, and man's relationship to the natural world. The poems, writes poet Rosanna Warren, who taught Barba at BU, are "an eerie mix of delicacy and terror." Barba says she hopes readers feel a sense of urgency in reading geode, "because that is what I felt writing the poems—that there was not a moment to be lost, and while this urgency creates great anguish, I hope it's not only the urgency and anguish that readers are left with…in the end, I wanted the book to be an ode to Earth, not an elegy."
Growing up, Barba says, she dreamed of being an archaeologist or a biologist. It wasn't until she was an undergrad at Dartmouth, taking courses with poets Tom Sleigh and Cleopatra Mathis, that she set her sights on poetry.
She says she finds inspiration in unpredictable places.
"Sometimes it's generated by an encounter with beauty, in art or in nature, an impulse to praise, and sometimes it's generated by confusion, by anger, an impulse to protest or to mourn or to understand something," Barba says. Often it starts with an image, a scrap, a word or phrase, a fact that I need to archive into my memory, and in order to do so, I need to weave it into what's already there, like a bird building a nest, to create this made thing."
A successful poem, she says, is one "that's alive, that you experience, that sets your neurotransmitters humming, that gets the serotonin pumping in your body."
The Robert Lowell Memorial Poetry Reading, being held virtually over Zoom, is tonight, Thursday, February 18, at 7 pm. The event is free and open to the public. Find more information and register here. The readings will be followed by a Q&A.
The Robert Lowell Memorial Reading series was established by Nancy Livingston (COM'69) and her husband, Fred M. Levin, through the Shenson Foundation, in memory of Ben and A. Jess Shenson.