The Weekender: March 18 to 21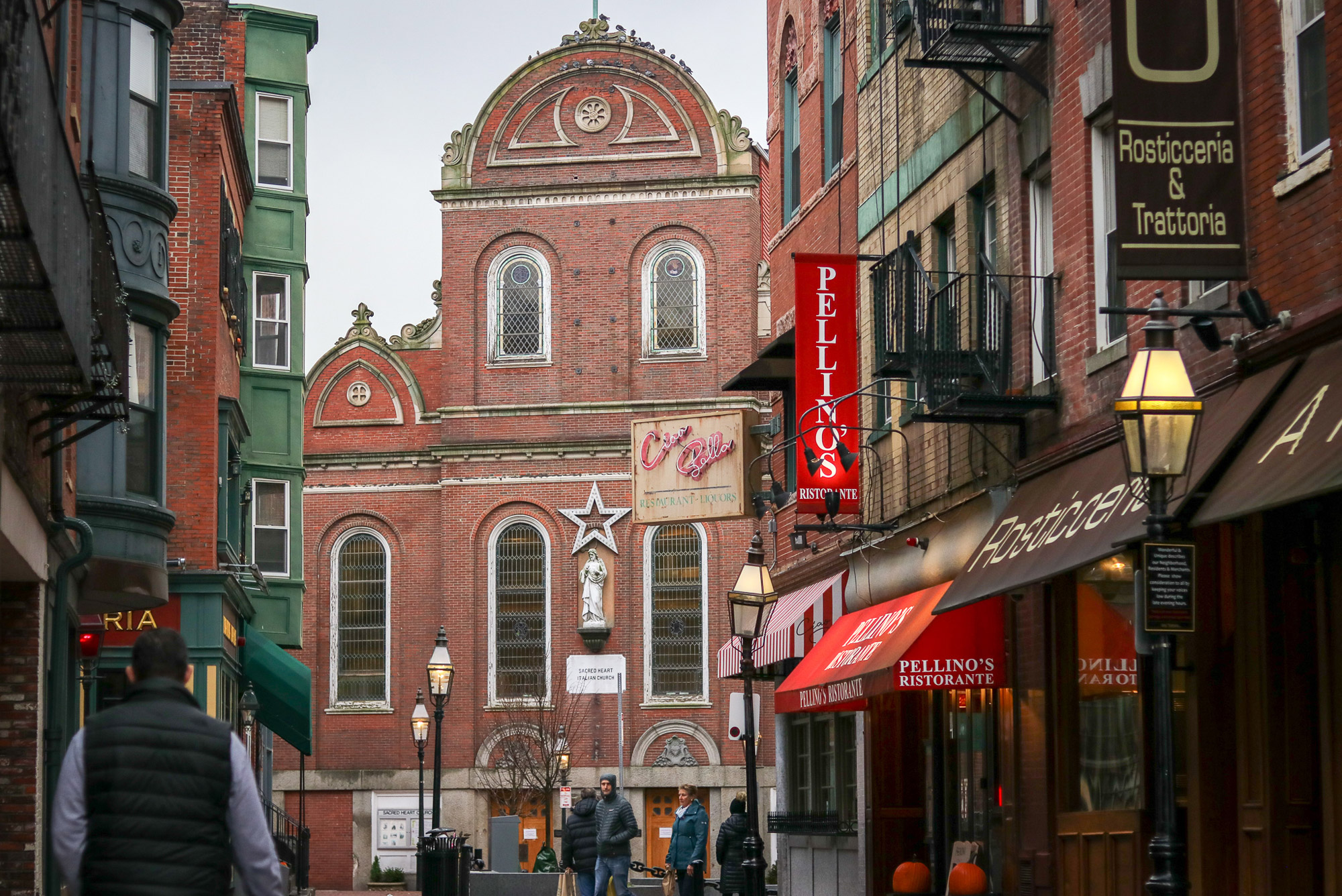 You've been studying relentlessly for midterms, but now's the weekend to peel your eyes away from a textbook and opt for a change of scenery. The first University-wide Wellness Day is Thursday, March 18, where BU administrators have mandated no classes, no homework, and no exams allowed. Maybe your version of de-stressing looks like ordering the most massive sub possible in the North End, thrifting in Cambridge, or checking out a new exhibition at the Museum of Science. And if you're looking for an escape right from your bedroom, we've got you covered on that with a virtual game night.
Bricco Salumeria & Pasta Shop
When it comes to living out that authentic Italian experience, the North End is the closest you'll get to the cobblestone streets of Rome. Tucked away in an alleyway off the main drag of Hanover Street is Bricco, an Italian deli with loaded subs bursting with flavor. For starters, the bread is made in-house daily, and the collection of imported meats (or eggplant) will add to the Italian experience. If you're looking for more than a sandwich, the hot food trays and ravioli are always a great option. If you want a few goodies to take for the road, there are meats, cheeses, and olive oils to help you replicate your meal at home. 
Bricco Salumeria & Pasta Shop, One Board Alley, Boston, is open 10 am to 9:30 pm daily for takeout.
The Garment District
You don't have to dish out a ton of money to look good, and The Garment District proves that. Whether you're going for a contemporary look or a throwback outfit from the '50s, the clothing at this thrift shop spans decades. 
Not only are the prices discounted, but the "by the pound" special also gives you the opportunity to rummage through an 850-pound bag of clothes and pay $2 per pound ($1 per pound on Fridays). From costume pieces to men's and women's clothing to accessories, there's always something worth walking away with.
The Garment District, 200 Broadway, Cambridge, is open 11 am to 7 pm every day except Friday, when it's open from 11 am to 8 pm.
Anti-Formal Game Night
While there's nothing "formal" about this game night, the prizes up for grabs are pretty high-end. Led by the College of Arts & Sciences Student Government, players compete for a brand-new Apple Watch, AirPods, and gift cards at the event. Your chances of taking home a prize depend on your skills in Among Us and trivia, as well as a top-notch selection of other games. 
The Anti-Formal Game Night is Friday, March 19, from 7 to 8:30 pm. Register here to save your spot. 
Museum of Science
Even if you've visited the Museum of Science recently, the new exhibition Arctic Adventure: Exploring with Technology will beckon you back. It's a deep, immersive dive into the Arctic, complete with flying a virtual drone and traversing a giant glacier. Once you're done exploring the cold, catch an IMAX movie or walk through the Planetarium to celebrate a (near) kickoff of spring. 

Arctic Adventure: Exploring with Technology is on view at the Museum of Science, One Science Park, Boston. The museum is open from 9 am to 5 pm every day except Friday, when it's open from 9 am to 9 pm. Reserve your tickets ahead here.
The Case of the Curious Curator: A Virtual Murder Mystery Game
The Boston-based company Watson Adventures normally organizes in-person scavenger hunts, but shifted to virtual games during the pandemic. The virtual adventure The Case of the Curious Curator, which is a cross between a murder mystery game and The Da Vinci Code, will take you through seven museums around the world that contain clues to help you solve the murder of an art curator. Collaborate with strangers (who will become friends) in breakout rooms, where you'll narrow down which of the four suspects is guilty. You'll have an hour to figure out "whodunit" in one of the most challenging cases offered.  
Watson Adventures' The Case of the Curious Curator: A Virtual Murder Mystery Game is on Saturday, March 20, from 6 to 7:30 pm. Buy your ticket for $19 here.