The Weekender: December 2 to 5
Ramen, holiday markets, and a sketch comedy show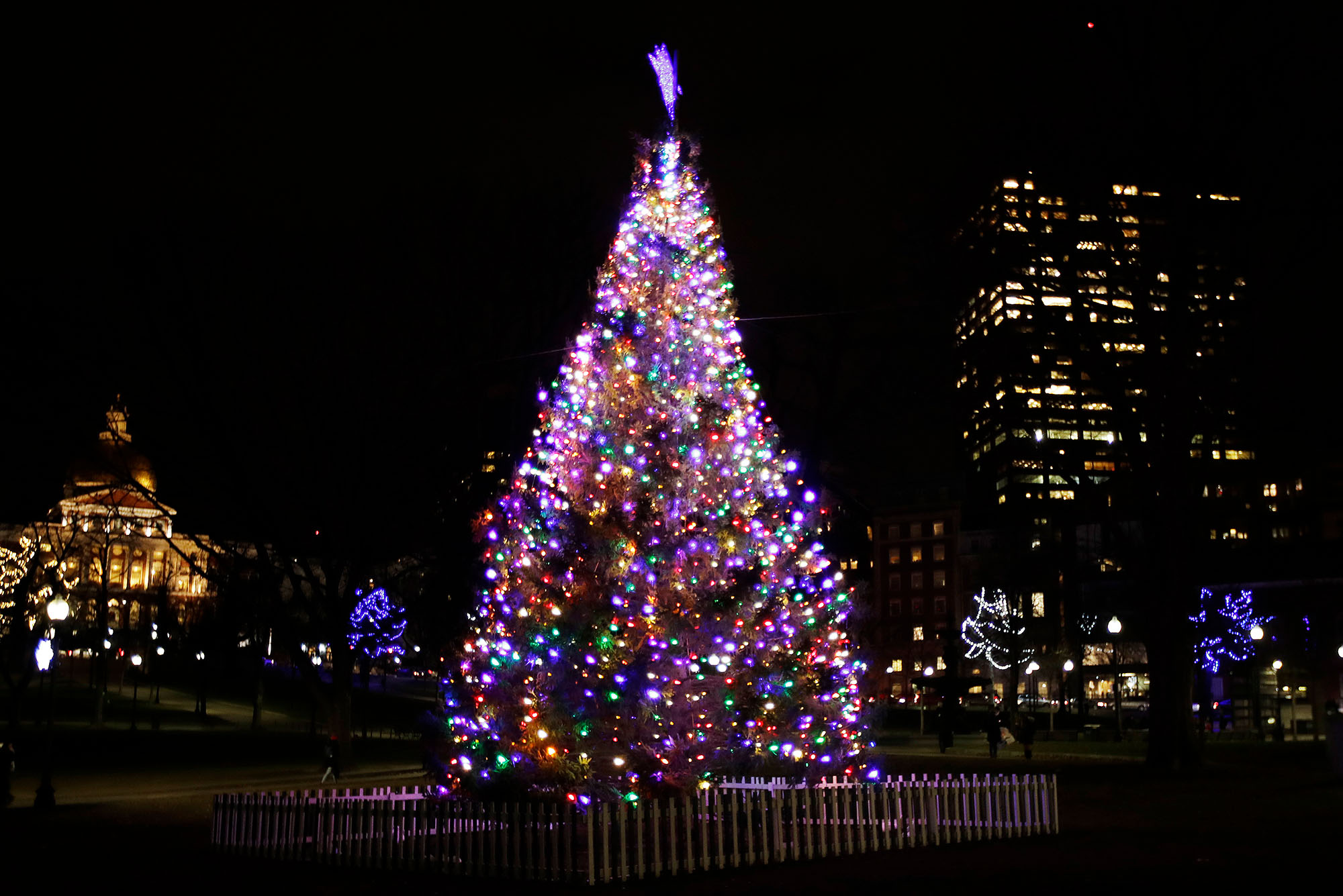 The last calendar month of the year is here, which means the holidays and finals are right around the corner. Get out of the BU bubble and explore the city with your friends to make some special memories before winter break. Start with some warm ramen at Santouka Back Bay, shop at the first-ever holiday market at Snowport, and watch sketch comedy and theater back on campus.
Hungry patrons line up to wait outside this ramen shop every day for a seat at one of the best ramen spots in the city. The Japanese chain serves up simple umami flavors in this small space with only several tables. Their signature tonkotsu broth simmers with pork bones for 20 hours before being served in many of the dishes. There are plenty of ways to customize your ramen experience with different combinations and add-ons, like spice, nori, menma (bamboo shoots), and kikurage mushrooms.
Santouka Back Bay, 66 Hereford St., Boston, is open Monday to Thursday from 11 am to 9 pm and Friday to Sunday from 11 am to 9:30 pm.
Homesick for a good bagel? Kupel's (pronounced "couples") Bakery will satisfy your craving. Near campus in bustling Coolidge Corner, the kosher bakery has drawn crowds since 1978 for its variety of bagel and pastry options. A good bagel shop must have good lox, and Kupel's does not disappoint. Try the Bellevue, with Nova lox, Nova lox spread, and onion on your choice of bagel. The impressive bakery section includes yummy danishes, challah bread, and hamentashen (a traditional Jewish pastry with fruit filling). Start your morning with a hot cappuccino or an iced latte, both proof that Kupel's is the real deal.
Kupel's Bakery, 421 Harvard St., Brookline, is open daily from 6 am to 6 pm.
A winter wonderland comes to Boston Seaport as the neighborhood is transformed for the third annual Snowport. Snowport includes winter games and ice-skating, the Tree Market at Seaport, and for the first time ever, a holiday market. This European-style market showcases 60 small businesses, and Breezy Hill Orchard is on hand to serve hot cider and delicious cider donuts to warm you up while you shop. Light Up Seaport, when Boston Seaport's 54-foot Norway spruce tree will be lit with more than 10,000 white lights and the Boston Children's Chorus and other local entertainers will perform, is December 3 on the Seaport Common. There will also be a menorah lighting on December 4 at One Seaport Courtyard.
Snowport, 88 Seaport Blvd., Boston, is open Friday and Saturday, 11 am to 8 pm, and Sunday, 11 am to 7 pm, through January 1, 2022.
Boston Common Tree Lighting
Watch the Boston Common erupt in light at the city's signature tree lighting. The city of Boston has received a tree from Nova Scotia every year since 1917 to mark its assistance after the Halifax Explosion. This year's 60-year-old, 48-foot white spruce tree will be lit up with over 7,000 lights at exactly 7:55 pm. Five minutes later, other trees around the Common and Public Garden will come to life with several thousand more lights to illuminate the large crowds the ceremony draws every year. Bring a group of friends and a good camera, as you'll want to take dozens of pictures of the brilliant scene. The event begins at 7 pm, so get there early for the best viewing spot possible.
The Boston Common Tree Lighting is December 2 near the Visitor Center on the Tremont Street side of the park. The ceremony begins at 7 pm, the tree lighting at 7:55 pm, and all other lights turn on at 8 pm.
If you're looking for some laughs this weekend, Slow Children At Play has you covered. The premier student sketch comedy group is performing at the Tsai Performance Center in a night of new sketches and great banter. Expect one or two holiday sketches for some funny festivity. Students will appreciate their amusing scenes documenting the all-too-relatable moments of college life.
Slow Children At Play performs at the Tsai Performance Center, 685 Commonwealth Ave., at 8 pm on December 3. Masks and proof of vaccination/green badges required for entry.
The BU School of Theatre presents the premiere of Patterns of Wind, part of the BU Arts Initiative Indigenous Voices in the Americas series. The play interweaves indigenous oral storytelling traditions and contemporary multimedia performance through a process of creativity and exploration. A theme tackled in the performance is tracking indigenous lineage through migration and decolonization. Students will deepen their understanding of the indigenous perspectives that too often go unheard in society and develop an appreciation for the interconnectedness of all living things.
Patterns of the Wind will be performed at the Joan & Edgar Booth Theatre, 820 Commonwealth Ave., December 2 through 5; check website for times. Tickets are $20, free with a BU ID.
The Museum of Fine Arts Fabric of a Nation: American Quilt Stories exhibition uses over 300 years of quilts by artists from varied backgrounds (including Black, Latinx, indigenous, Asian, LGBTQ, and more) to tell the story of our country. The complicated legacies ingrained into the fabric are on full display as visitors are treated to intricate pieces of all shapes, colors, and sizes. A loose chronology and several themes weave the pieces of the exhibition to form a cohesive story of triumph through oppression and survival amidst struggle. Inclusive stories are a crucial part of creating an equitable understanding of history through art, so this exhibition is sure to open your mind and engage your artistic inclinations.
The Museum of Fine Arts, 465 Huntington Ave., is open from 10 am to 5 pm Wednesday through Sunday; admission is free with a valid BU student ID. The Fabric of a Nation: American Quilt Stories exhibition is at the museum until January 17.