What Will the New Normal Be for Big Events and Meetings after COVID-19?
Events
What Will the New Normal Be for Big Events and Meetings after COVID-19?
Get used to hybrid gatherings, says BU adjunct professor and event planner Joanne Dennison
The lawyer who famously Zoomed into a court hearing as a cat may have been the best advertisement for professional meeting planners. As that legal eagle learned, a well-run virtual meeting takes more than hitting a computer's "on" button.
"You have to act like a producer—you're running a TV show," says Joanne Dennison, a School of Hospitality Administration adjunct professor of hospitality meeting and event planning. ("Guidance counselor for grown-ups" is her playful self-description.)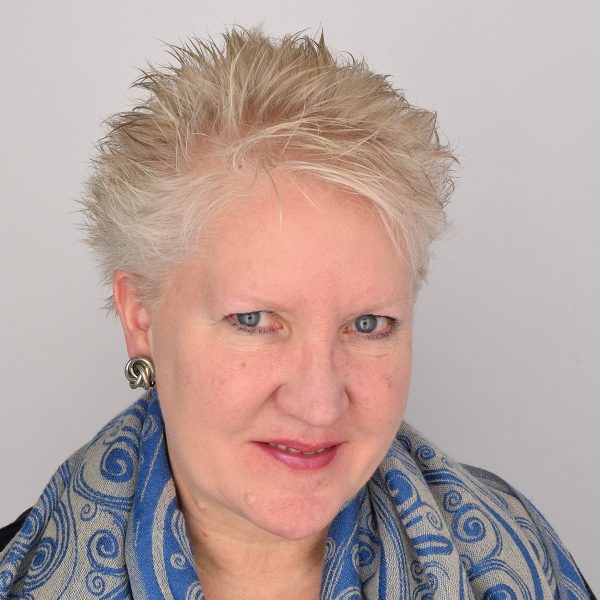 The US pre-pandemic $100 billion trade show and exhibition industry will be permanently changed by COVID-19, along with smaller events like corporate meetings, Dennison predicts. In particular, hybrid meetings with both virtual and in-person attendance are here to stay, she says. Her graduate-level class this spring on meetings and events management grooms students in this brave new world of arranging get-togethers, big and small, for corporations, professional associations, and other groups.  
Dennison has a little TV experience—as the featured event planner for an episode of the old Food Network show It's a Surprise—and decades of experience in planning. She runs her own company, MeetGuide, and spoke with BU Today about when, and how, we'll be rubbing shoulders in person again.
BU Today:
How devastating has COVID been for your industry?
Joanne Dennison: I know probably hundreds of people who have lost their job on both the supplier side, like the hotels, and on the planner side. Some [planners'] specialties were so much face-to-face meetings that people didn't figure out how to transfer to virtual. The other thing is, a lot of organizations made the decision, "We know Zoom, we don't need as many meeting planners."

[But] a lot of planners are doing huge amounts of virtual meetings. What people don't understand is, a well-designed, well-run virtual meeting takes as much work as an in-person one. More than the logistics, how do you make it interesting? How do you make it entertaining? How do you chop it up? How do you find the right speakers, who may be different speakers than those who present face-to-face? How do you use a breakout? What do we do with meals—do we send them gift packs and GrubHub cards?

I talked to two corporate planners the other day. One was trying to run an all-day meeting virtually. You have to know how to cue people, change screens, put up graphics. And [the meeting hosts] were expecting her to answer the phone. She was flipping out, because when you're running any kind of meeting, your focus needs to be on that.
BU Today:
Will there be permanent changes to event planning as a result of the pandemic?
Joanne Dennison: Hybrid meetings will be the norm as opposed to the exception. People can attend face-to-face or virtually. There have been people pushing for that for five, seven years. There are a lot of good reasons. For associations, probably three-quarters of their revenue came from their annual convention, their mid-year conference. People who could not afford to travel—a lot of people pay out of pocket—they're finding more people are attending because they don't have the cost of travel [with hybrid].
BU Today:
But it's got to be hard planning meetings with people in front of you and on your computer screen—a juggling act?
Joanne Dennison: Absolutely: everything from graphics to how people appear on the screen if you're in the room versus remotely [to] thinking out your roomset—how the tables and chairs are set up. To make that person watching remotely feel involved, maybe you would film from one of the chairs in a crescent, so they are now sitting at a table with people. They are part of it, not watching from the sidelines.
BU Today:
When, if at all, will events bounce back to a normal level, and will there be as many folks working in the event planning industry as before COVID?
Joanne Dennison: A company might have had a national sales convention, and now do five regional meetings. They might have a hybrid component. That will probably be the rest of 2021. Then comes 2022, and it will open up for more national meetings, and I think almost everything will have a hybrid component. They may not have the 3,000- or 5,000-people event; maybe they'll do East Coast and West Coast events. I foresee people being reluctant to go to meetings that involve that many people, even next year.

I don't think international meetings with people from the United States will start until at least 2023.

I think [planners] are going to get hired back sooner than a lot of the people in the hotels and supplier areas, which breaks my heart, but so much [gathering] will be virtual. Everything I've been hearing in the industry—when it will be back to 2019 numbers—I'm hearing 2023.