Super Bowl Ads Will Be Different This Year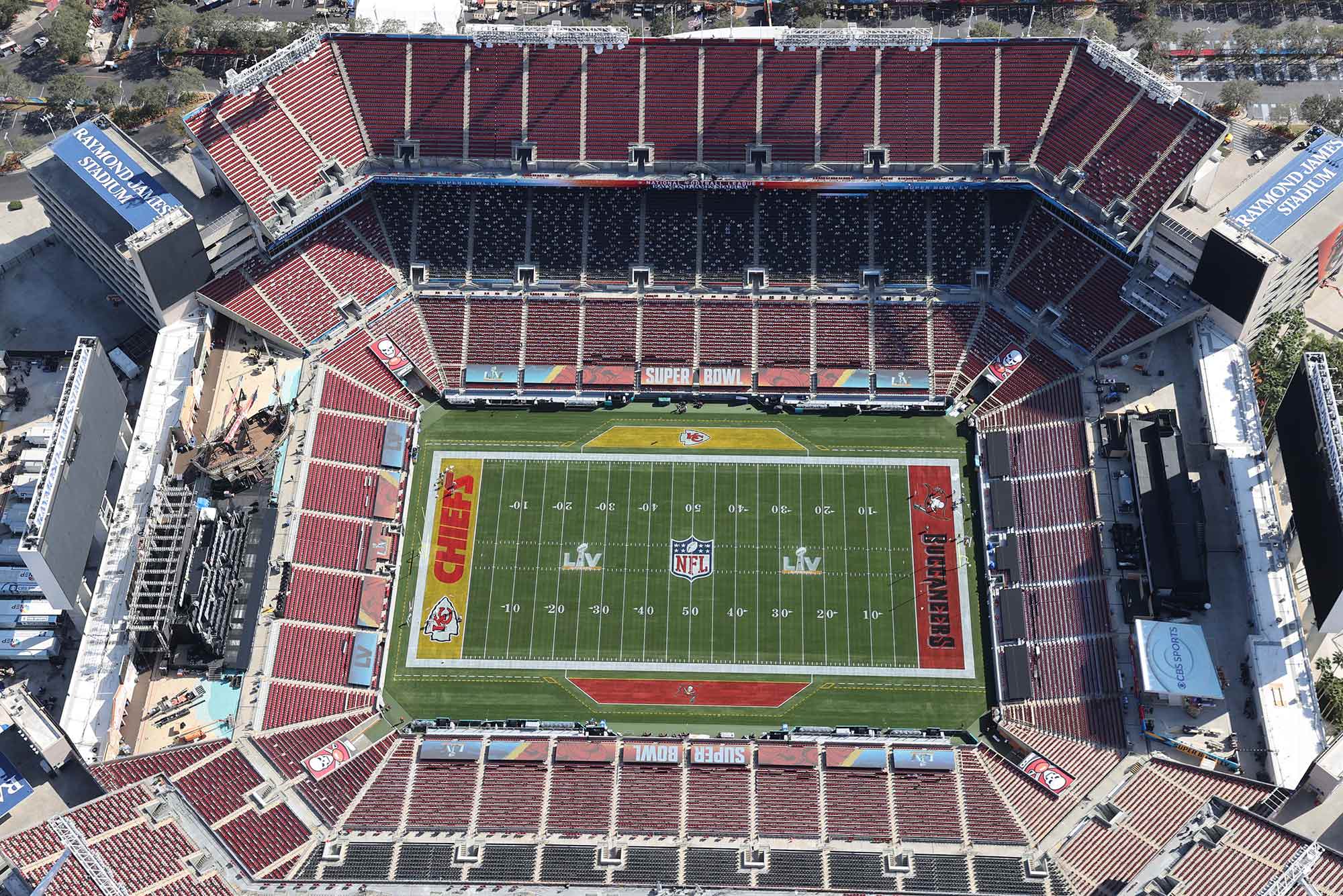 Advertising
Super Bowl Ads Will Be Different This Year
BU experts talk about how advertisers can strike the right tone in the current, and different, climate
The past year has seen an onslaught of tragic news: a deadly pandemic, a nationwide social justice movement precipitated by the deaths of unarmed Black citizens by white police officers, and a turbulent presidential election season, where the loser contested the results on spurious grounds, resulting in violence. This is the challenging backdrop brands buying ads running at the annual Super Bowl face heading into Sunday's big game. With a price tag of $5.6 million for a 30-second spot and the chance to reach upwards of 100 million viewers, the stakes are high for advertisers and creative teams needing to strike the right tone and not alienate consumers. 
Advertisers are anxious to avoid ads that could appear insensitive or tone-deaf. Typical Super Bowl mainstay brands and companies like Coke and Hyundai are opting to sit this Super Bowl out, with newcomers like Uber Eats, Huggies, and Vroom taking their place.
One famous ad looked to as an example of how to get it right was cocreated by Doug Gould, a College of Communication professor of the practice of advertising, who was for years a creative director and manager at top ad agency Hill, Holliday. Gould and his creative partner Eivind Ueland created the famous 2002 Anheuser-Busch ad "Respect," a somber spot showing the Budweiser Clydsdales traveling to Manhattan and bowing at a city skyline forever altered by 9/11. 
For some insight into how brands should approach this year's Super Bowl, BU Today talked to Gould and two other BU experts with experience on major campaigns at some of the industry's biggest advertising firms: Divya Joseph (COM'16), a senior account executive at McCann New York, who worked on the Microsoft Surface "Be the One" campaign that ran during last year's  Super Bowl, as well as on various campaigns for Herbal Essences and Always, and Michael Sullivan (CGS'04, COM'06), senior vice president, creative director for Arnold Worldwide, who has dreamed up ads for such companies as Wendy's, Chase Sapphire, Tide, and  Progressive Insurance. 
These interviews have been condensed and edited.
Q
&

A
With Doug Gould, Divya Joseph, and Michael Sullivan
BU Today:
What are the challenges facing Super Bowl advertisers, given the ongoing pandemic, the recent coup attempt in Washington, and the social and racial inequities the country is grappling with?
Doug Gould: From a commercial perspective, there are no challenges other than making something great and memorable, unless your business or service has political fires burning around it. So, for instance, right now My Pillow would be a hot-potato brand to put out there, but it's not like their advertising is of Super Bowl quality anyway. But for every other brand, it's business as usual. Make something great and hope people love it as you do.

Divya Joseph: The challenge in my eyes is really striking the right tone this Super Bowl. I think encapsulating this moment is incredibly hard to do in any medium, but definitely in advertising since there have been some famous examples of tone-deaf missteps in the past. What I think is crucial is that brands are not capitalizing on real struggle, but instead making sure that they're reflecting internally the values that they may proclaim externally.

Michael Sullian: The effects of the pandemic and a divided political climate have created a whole new set of circumstances for brands advertising in this Super Bowl. Production models have been shattered and the audience is enduring the most exhausting cultural moment it's ever faced. Brands find themselves with limited production tools and a very delicate emotional context to understand.
BU Today:
Anheuser-Busch InBev is running ads for Bud Light Seltzer and Michelob Ultra, but holding back on Budweiser ads. The company has also produced a 90-second mini-doc celebrating the vaccine, talking about frontline workers and resilience, with plans to donate their ad time to the CDC's vaccine education initiative. Do you think it's a smart choice to create this type of PSA, versus a traditional ad?
Gould: It's a smart choice if it works for Budweiser. There are numerous articles to be found about Budweiser and its market-share loss as a brand. I suspect that AB has determined their other brands stand a better chance of getting a lift in the Super Bowl based on declining sales and changing taste preferences in beer and hard seltzer. In the short term, the play has given Budweiser some buzz and connected it to American values which are in line with what the brand stands for. If sales go up, it worked, if they continue to depress, it did not. Everything is smart once it has worked, but a lot of what we do is a gamble.
Joseph: It sends a clear message that this year we're dealing with much larger factors due to an ongoing health crisis. In general, we've seen brands starting to use the Super Bowl to launch higher brand messaging stories versus traditional ads, such as the Always "Throw like a girl," Olay's "Make Space For Women," etc. There have been lots of really good examples.

Sullivan: For Budweiser, yes. I can't think of another brand that would have as big an impact bowing out of the Super Bowl with that message than Budweiser. With almost four decades of huge Super Bowl swings, their absence is actually meaningful to people. Acting on this message in this context rings loud enough to remain a topic of discussion around the game. It's a smart play that most brands couldn't pull off with the same impact.
BU Today:
AdAge reports that newcomers, many whose business has grown because of the pandemic, like online car dealer VRoom, online freelance platform Fiverr, and Scotts Miracle-Gro, are creating ads. What kind of challenges did they face when shooting during a pandemic?
Gould: One of my mentors, Ernie Schenck, used to say, "Think inside the box," and that is what companies will do here. COVID has created a box—what can we do within it? Like every production, it starts with the strategy, budget, and creative team.

Animation requires no travel or filming and can all be done remotely, so animated/CGI spots could potentially play a larger role versus live-action. Not saying it will be the case, but I've already seen more animated/CGI content than in the past by average and that is largely due to changes in the production landscape.
 
Joseph: I can certainly share my personal work experience of producing work during the pandemic. For some of the campaigns we shot in 2020 [during the pandemic], we shipped equipment and product to the talent in order for them to shoot it themselves, and we directed them remotely. 
 
In other cases we recorded and shot video content via Microsoft Teams and edited footage that way. For larger holiday spots, the set had the director, producer, photographer, essential crew, and talent, taking into account all the necessary COVID-19 precautions, of course. Our creative team definitely works knowing that shoots are going to be handled differently this year, and largely remotely. 
 
What's really amazing is that shooting remotely can work well. Although I can't speak to the exact experiences of the brands you mentioned, I imagine they may have shot under similar circumstances, but there's a bunch of different ways to produce content remotely.
 
Sullivan: When it comes to production, everyone is on a level playing field. It's just a very different one. Whether you're Bud Light or Vroom, brands are all facing the same COVID restrictions. The restrictions can impact all areas of the process, from the stories brands are choosing to tell to the production plan that's bringing them to life. When an idea finally makes it to a film set, everyone is prioritizing robust COVID protocols and safety above all else. 
BU Today:
For the companies that do choose to air ads, what should they keep in mind? What kind of tone do they need to strike? Should they be pandemic-related and serious, or lighthearted in nature?
Gould: People think there are rules to what you should do in a time like this. There are no rules, only guidelines. In the Super Bowl you're trying to get people to not just like you at that moment when the spot airs, but also be one of the few they remember the next day.

Great advertising has a purpose: if you're a serious brand, you can be serious, and if you're a funny, irreverent brand, you can still be funny. When my partner Eivind Ueland and I created one of our two Super Bowl spots post-September 11, many pundits thought being serious was the wrong thing, that the nation needed a distraction. But the spot worked. Why? Because the message came from the right brand. That's the key. Be who you are, and people will be okay with you.

Joseph: I think that's the big question. Everyone is experiencing this pandemic in real time, so it's hard to tell what course of action all brands need to take. What I will say is, all brands need to make sure their content doesn't come off as tone-deaf, and hopefully we'll be able to see diverse, inclusive content depicted that reflects the real world we live in.
However, it's really more than just the tone at the Super Bowl—I'm really looking for brands to take steps towards racial equality behind the scenes. So we're seeing inclusion in the products they produce, in their general employees and executive teams, as well as the content they produce. Representation has always been as important as anything to me, and if brands want to strike "the right tone," it's really about working to strike that tone year-round and in every facet of their business. I think audiences are incredibly savvy and can tell when a brand is making a cosmetic change versus a symbolic one.

Sullivan: The Super Bowl is meant to be fun and entertaining. Now more than ever, the country deserves a break from the crippling seriousness of the cultural moment. It's an opportunity to bring everyone together, which we need…badly. I hope there are a few good, worthwhile laughs, which can sometimes be more unifying than anything.