Six Ways to Spread Kindness in Your Community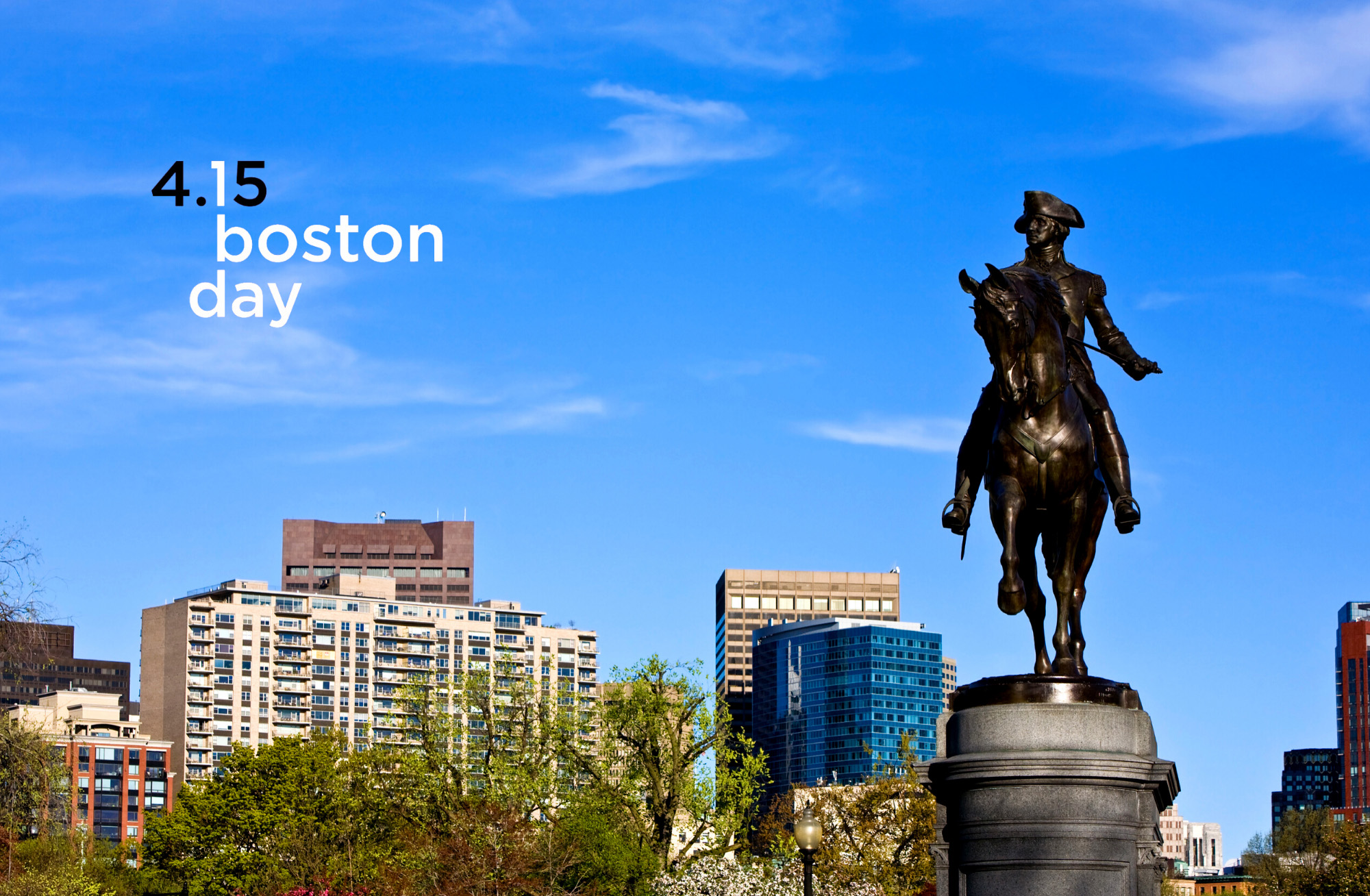 BOSTON
Six Ways to Spread Kindness in Your Community
Here are things you can do on One Boston Day to honor the strength and resiliency of the city we love.
Six years ago, the City of Boston decided to mark April 15th, the anniversary of the tragic Boston Marathon bombings, as One Boston Day, to honor the resiliency, generosity, and strength demonstrated by the people of Boston. This year, in a fight against the COVID-19 pandemic, the spirit of One Boston Day is once again highlighted. The City of Boston is challenging Bostonians to do random acts of kindness on the 15th. Wondering what you can do to foster community love and spread kindness in the city? Here are some ideas for a safe and meaningful One Boston Day celebration:
---
Protect yourself and others from the virus:
With the expanding availability of COVID-19 vaccines, more and more people are getting vaccinated. However, it's very important to keep following CDC's public health guidelines to protect ourselves and the people around us from getting or spreading the virus. We must continue to wear masks in public places, avoid large gatherings, practice social distancing, and follow BU's COVID safety and health compliance protocols. Don't forget to get your shots once you're eligible to receive vaccines. Together, we can make our campus a safe place and work toward a more normal campus life.
Send out positive messages:
Note down your happy thoughts; take pictures of this beautiful season; and share your goodwill on social media. Your positivity might help others. Be sure to use the hashtag #OneBostonDay when sharing messages of love and kindness with the world.
Volunteer in your community:
Volunteering is a great way to give back to the community. Here at BU, Community Service Center (CSC) offers various programs and events for Terriers who are looking for volunteer opportunities. This coming weekend, CSC will offer a one-time service opportunity that will pair BU student volunteers with local non-profit organizations to serve neighboring communities of Greater Boston. This event, which is one of this year's Global Days of Services projects, will be held in a "hybrid" way — combining in-person service with online engagement — to encourage participation
"We tried to incorporate ways that allow people from all over the world, despite under LfA (Learn from Anywhere), to participate in community service this year," said Andrew Kwon, Community Partnerships and Days of Service Program Manager at BU's Community Service Center. "CSC also heavily emphasizes the aspects of education and reflection. With that meaningful reflection on the horizon of different social justice issues, we can fully address our mission on giving back to our community, Boston, where we called home."
In addition to CSC's programs, BU Alumni Association has transferred most of the Global Days of Services projects online. If you want to volunteer your time and energy to support local communities, you can join the initiative throughout the month of April.
Support small businesses and local restaurants:
As an international student at BU, I feel so lucky to have convenient access to all kinds of cuisines in Boston. Whenever I feel homesick, I go to Allston or Chinatown to enjoy authentic delicious Chinese food. Sadly, the pandemic has forced many local businesses and restaurants to close permanently. To help our beloved stores and eateries survive, I encourage Terriers to shop, dine in or order take-out meals from small businesses. Treating yourself with a gift or a meal from your favorite store or restaurant. It's truly a win-win game.
Make a donation to support your cause:
Want to support a cause you care about? You can make an impact with your charitable giving. If you want to support a department or a specific student program at BU, you can make a donation here. The City of Boston also set up the Boston Resiliency Fund to support residents in the city who are most affected by the pandemic. If you want to donate unwanted items, you may want to check out this list created by the Department of Alumni Association.
Practice self-care and self-compassion:
Don't forget to show yourself some kindness on One Boston Day. As we make our way through this challenging time, it's crucial to practice self-care and self-compassion. Pop your headphones in; do some meditation exercise; or, take a walk along the Esplanade to enjoy the season. We all need to focus on wellness and recharge ourselves with positive thoughts.
---
"Kindness is a gift that everyone can afford to give. " This Thursday, let's get creative to demonstrate our love to the BU community and Boston, the city we call home.