How to Celebrate Thanksgiving Weekend: BU Today's Complete Guide
What to eat, where to dine, and what to do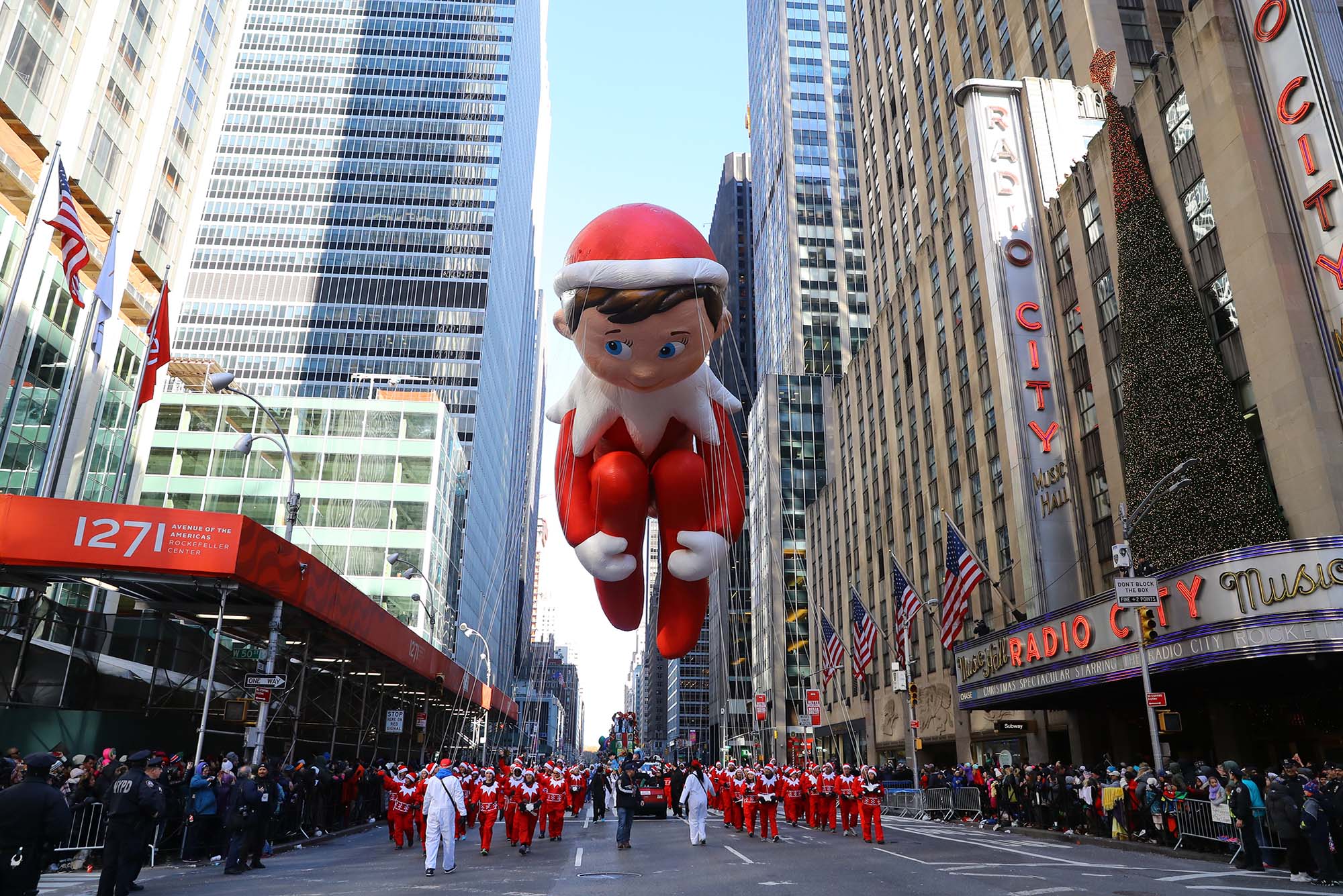 Weekender
How to Celebrate Thanksgiving Weekend: BU Today's Complete Guide
With this year's 45 percent increase in Thanksgiving travel compared to 2020, many students are hopping in a car or heading to Logan Airport to celebrate Turkey Day across the country. For those keeping it local, there's still ample opportunity to take advantage of the long weekend.
If you want to elevate your holiday beyond a loaded plate at the dining table, we've compiled a list of activities that play into the celebratory season.
---
Where to eat
If you're on campus for Turkey Day, it doesn't mean you have to miss out on traditional Thanksgiving specialties. The Marciano Commons dining hall is serving up hand-carved turkey breast, sides, an assortment of desserts to satisfy your sweet tooth, and plenty of vegan options on Thanksgiving Day.
The Thanksgiving Feast on Thursday, November 25, is available only to BU students with a green badge for $15, payable by meal plan, points, cash, or credit. Thanksgiving dinner is served from noon to 3 pm.
If you're looking to put your feet up on Thanksgiving Day and avoid the hassles of cooking, you've got options when it comes to dining in Boston. You can get your Thanksgiving fix at OAK Long Bar + Kitchen, which is offering the regular menu along with the following specials: crispy brussels sprouts with Chinese sausage, bacon-wrapped turkey breast with confit turkey leg, cheesy whipped potatoes, pecan pie with cinnamon whipped cream and crumble, and more.
OAK Long Bar + Kitchen, 138 St. James Ave., Boston, is open from 7 am to midnight on Thanksgiving Day. Make reservations here.
Similarly, Joe's on Newbury has seating available for you and your crew. The Back Bay eatery on iconic Newbury Street is keeping the Thanksgiving menu rather traditional, with the day's entrée roasted turkey, butternut squash, brussels sprouts, whipped potatoes and gravy, plus cranberry sauce.

Joe's on Newbury, 181 Newbury St., is open from 11 am to 9 pm on Thanksgiving Day. Make reservations here.
---
What to watch
The 95th annual Macy's Thanksgiving Day Parade is jam-packed with floats, performers, and balloons galore. Per tradition, the parade will occupy Manhattan, starting at 77th Street and Central Park West and ending at Macy's Herald Square. Keep an eye out for Baby Yoda and Pokemon's iconic Pikachu and Eevee, along with the tallest float, a Diary of a Wimpy Kid balloon that stands at 62 feet. Fans of Carrie Underwood, Nelly, Kelly Rowland, and K-pop group Aespa will want to tune in to see their performances atop one of the 28 floats.
The 95th annual Macy's Thanksgiving Day Parade will air on NBC and Telemundo from 9 am to noon on Thursday, November 25. It can also be streamed on Peacock.
---
Where to shop
Get a head start on gift giving at the Holiday Market at Snowport. More than 60 small businesses have more than the run-of-the-mill gifts that big chains offer. If you're in the market for a lush evergreen tree, you can also nab that after your search for presents. Wrap up your visit under the heated tent of Tuscan Kitchen with a specially crafted holiday menu.
The market runs until January 2, 2022, at 88 Seaport Blvd., Boston. Hours of operation are Monday to Thursday, 3 to 8 pm, Friday and Saturday, 11 am to 8 pm, and Sunday, 11 am to 7 pm.
Black Friday shopping wouldn't be complete without a trip to Newbury Street. Instead of walking aimlessly around the eight blocks of this shopping district, a number of retailers have already published their Black Friday sales so you can plan your trip accordingly. Make your way over for discounts at rag & bone, Alex and Ani, Bonobos, and more.
For the first time ever, this holiday season, permanent Boston Public Market vendors are joined by a series of pop-up vendors selling jewelry, artwork, specialty foods, and home goods. Featured sellers for Thanksgiving weekend include Hacienda Del Sol, Laszlo Family Farm, Seedsheet, Smackadoodles, and more. Feel good about supporting small businesses, as all products are grown or sourced from the New England area.
The Holiday CR[EAT]OR Market runs every Saturday and Sunday until December 17. Saturday hours are 8 am to 8 pm, Sunday hours are 10 am to 8 pm.
---
What to do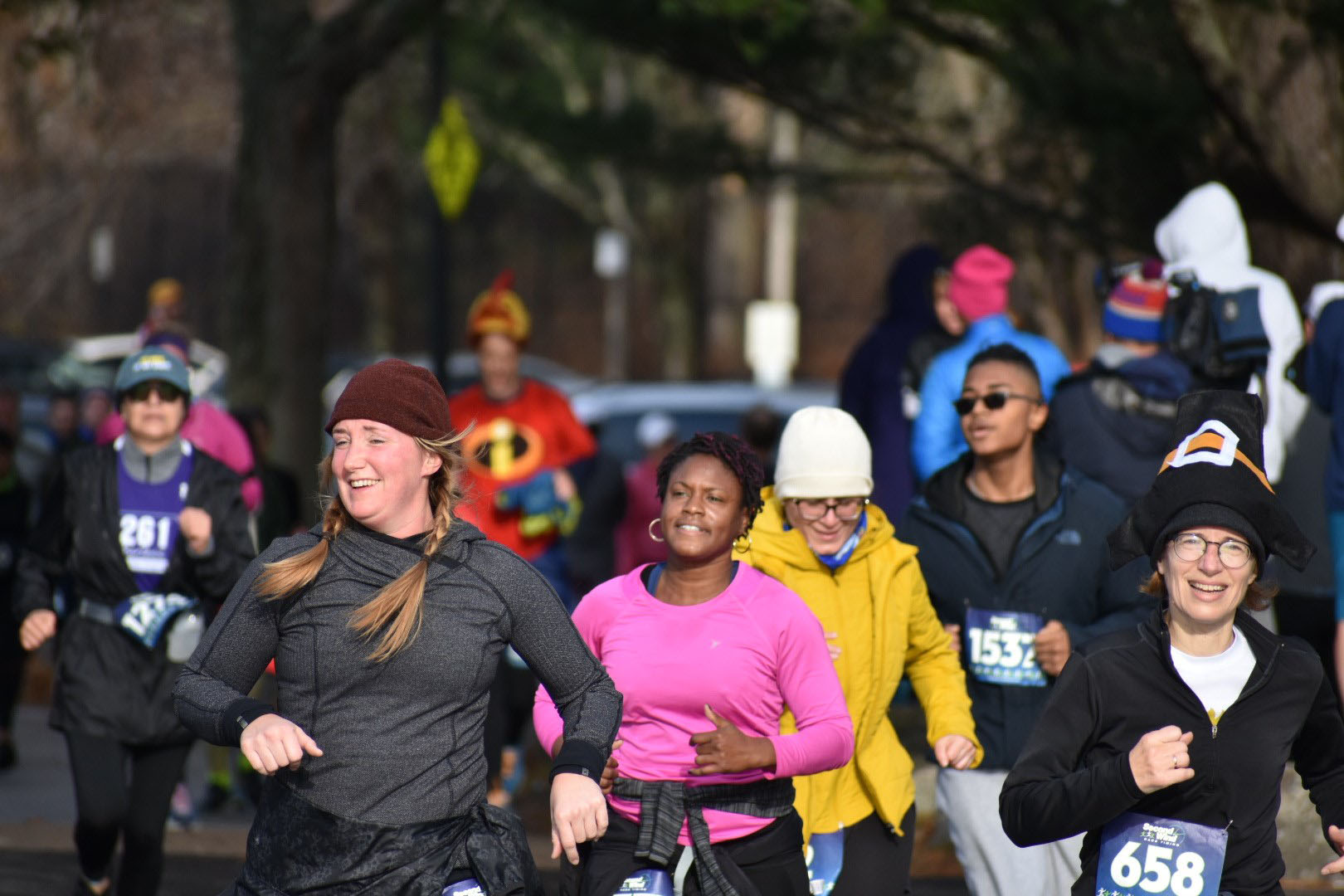 Prep your body for the day's impending feast with the Franklin Park Turkey Trot, the largest Thanksgiving Day race in the city of Boston. In 2019, over 1,400 runners woke up at the crack of dawn to prepare for the 5K race, which starts at 9 am. After a switch to a virtual race in 2020, 2021 marks the return for those ready to release that pent-up energy. Besides the early morning liveliness, there are awards for the male and female overall winners and first place winners by age group, along with prizes for runners in the best costume, the quickest dog, and the fastest stroller.
The Franklin Park Turkey Trot 5K is Thursday, November 25, at 9 am, starting at the Franklin Park Golf Clubhouse, One Circuit Dr., Boston. Registration, $30 for adults 18 and up, $15 for children 6 to 17, can be done here.
To celebrate Thanksgiving in a more nontraditional manner, Questo has combined elements of an escape room, a treasure hunt, and an exploration tour of the city into one family-friendly activity. With the guidance of a mobile app, you and your family can crack codes and puzzles while being directed to different parts of the city. There's more than just fun to be had. Winners can score a $50 Amazon gift card, or even better, an all-expense-paid vacation to Walt Disney World in Orlando, Fla.
Outdoor Escape Game is happening from Thursday, November 25, to Sunday, November 28. The starting point is at the Boston Public Library, 700 Boylston St., Boston. The cost is $6.99 per participant, free for those 12 and under. Purchase tickets here.
Since many ice skating rinks were closed last year, you might be a little rusty on the ice, but there's plenty of time to freshen up those skills. The Rink at 401 Park in Fenway has a schedule that makes up for lost time: skating lessons, ice flow yoga, shopping pop-ups, broomball, giveaways, and more. The rink is directly next to Trillium Fenway and Time Out Market, meaning there's more to do after you're done channeling your inner Michelle Kwan.
The Rink at 401 Park, 401 Park Dr., Boston, is open now until March 2022, from Monday to Friday, 3 to 9 pm, Saturday, 11 am to 10 pm, and Sunday, 11 am to 8 pm. Tickets are $6 for college students, seniors, and kids under 12, and $10 for adults, and can be purchased in advance here. The rink is closed Thanksgiving Day.
Shopping isn't the only thing Seaport has to offer this time of year. Martin's Park, named in memory of eight-year-old Boston Marathon bombing victim Martin Richard, is hosting its first annual ship lighting along the harbor, where an actual ship will be adorned with intricate Christmas lights. Aboard the ship will be Jolly Old Saint Nick and Betty the Yeti. For children and adults alike, there will be caroling, hot cocoa, and holiday games.
The ship lighting is Saturday, November 27, from 4 to 6 pm. It is free to attend.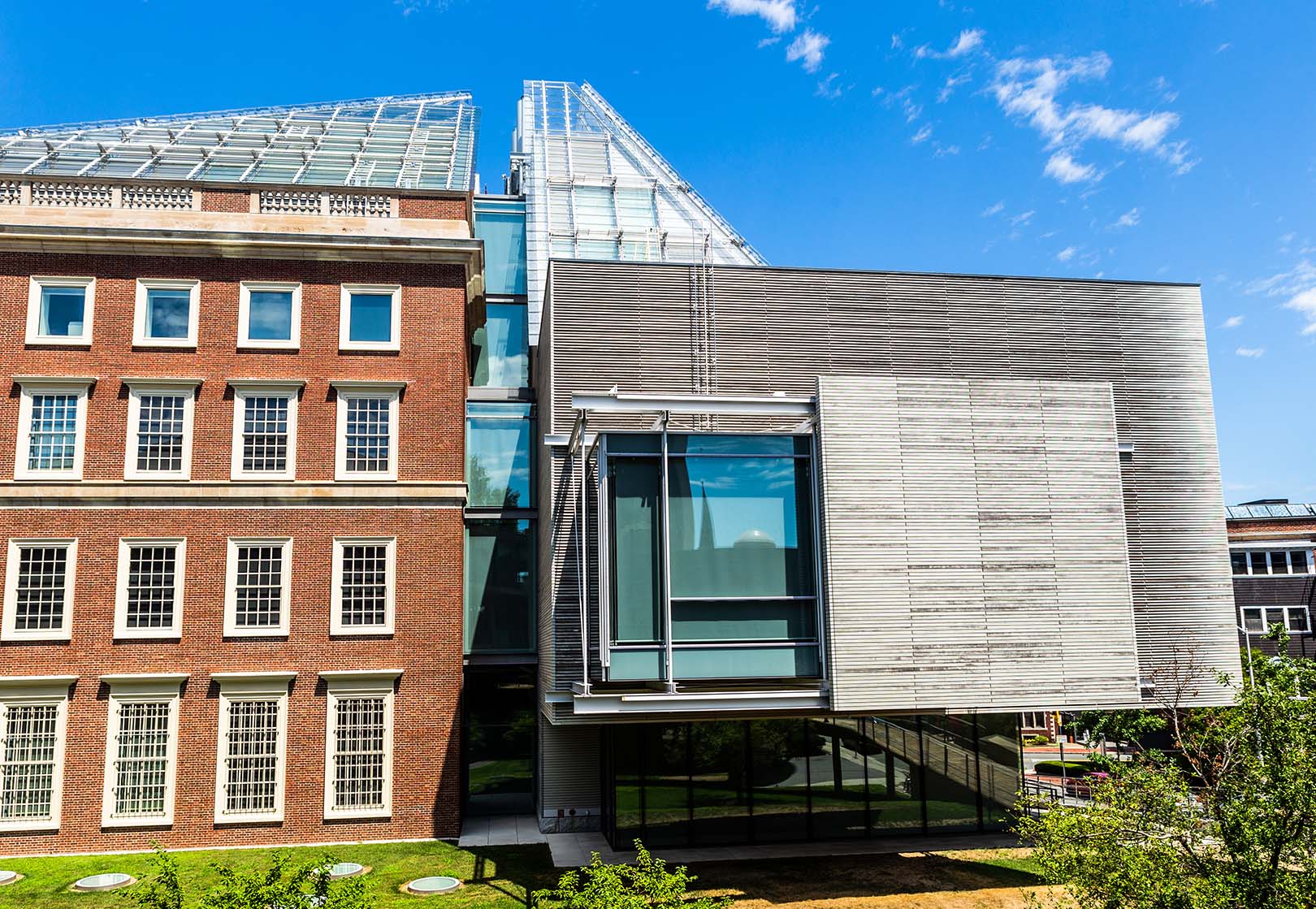 Take a quick trip on the MBTA Red Line to Cambridge, where the Harvard Art Museums offer free admission every Sunday, with a BU ID. Advance reservations are required to enjoy the three floors of art within Harvard's oldest museum, which features art from the Middle Ages to more modern pieces. There are roughly 250,000 works originating from around the world within the museums—which comprise the Fogg Museum, Busch-Reisinger Museum, and Arthur M. Sackler Museum.
Harvard Art Museums, 32 Quincy St., Cambridge, requires guests to provide proof of vaccination, or a negative COVID-19 test within 72 hours of your visit. You need an advance reservation to enter the museum, which can be made here.
Relish the art of one of the world's most iconic painters, Vincent van Gogh. A far cry from your typical art installation, the exhibition features several interactive elements, including one of the most popular parts of the exhibition: a digital projection room that displays some of the artist's most famous works with an animated twist, which guests can admire from one of the provided chairs or rest areas.
Tickets for Van Gogh: The Immersive Experience, Strand Theatre, 543 Columbia Rd., Boston, start at $26.90. It is open on select dates through February 2022. Find dates and tickets here.
Save the last bit of energy you have after several days of activities by supporting your fellow Terriers as they play against the Merrimack College Warriors. Tickets to the basketball game are a steal at $12, but you'll be allowed entry only with proof of a negative COVID-19 test or vaccination card.
The Terrier men's basketball team plays Merrimack on Sunday, November 28, at 1 pm at Case Gym. View the game on ESPN+.