Fake "Secret Shopper" and Sextortion Scams Target BU Students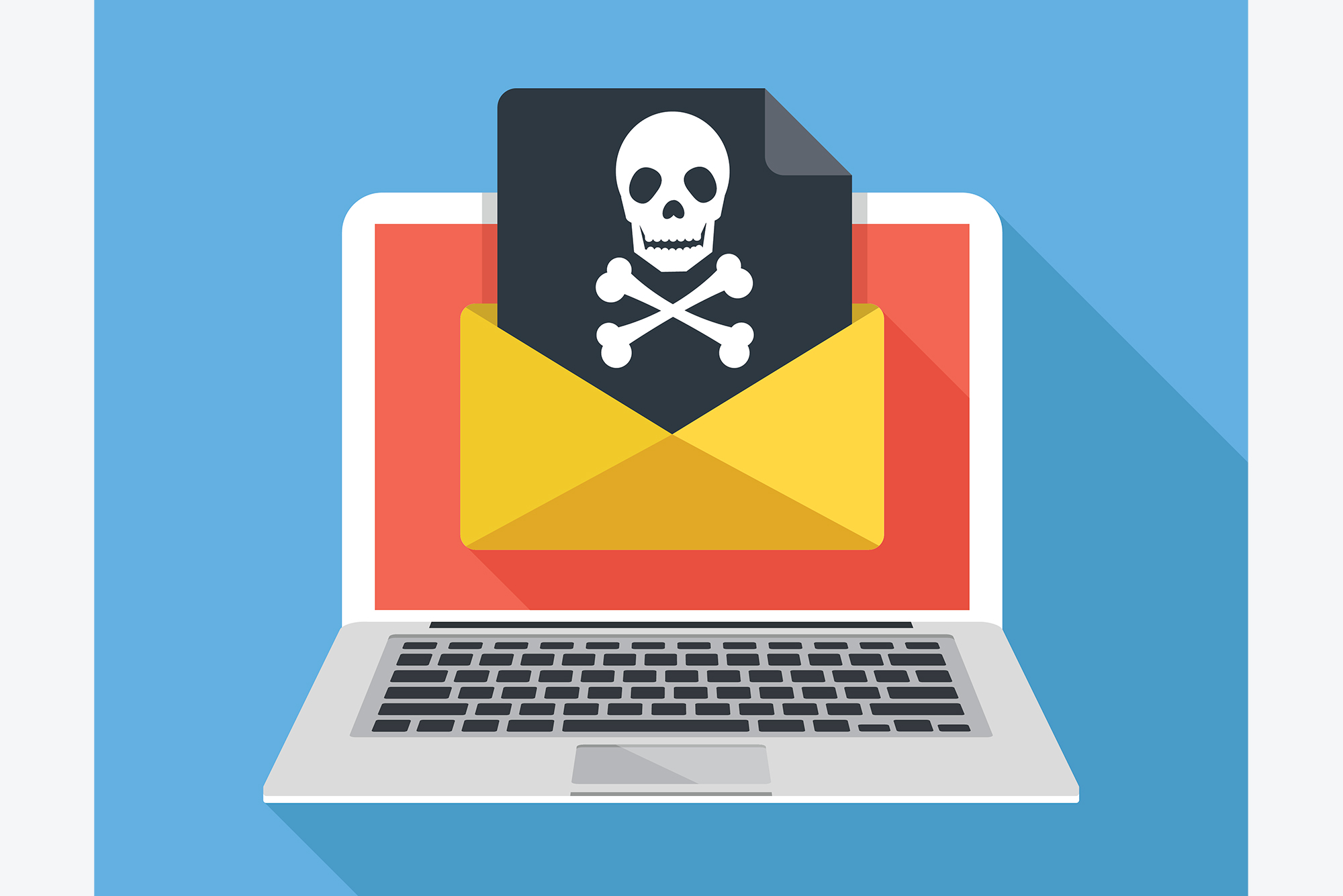 Safety
Fake "Secret Shopper" and Sextortion Scams Target BU Students
Here's what you need to know to protect yourself
Two scams—one involving phony job offers, the second a sextortion scheme—have targeted BU students in recent months.
In the first, scammers tell targeted students they've been given "secret shopper" jobs and ask them to purchase US Postal Service (USPS) money orders with phony checks the scammers send students for deposit in their bank accounts. The job alerts, sent to students under the phony heading "BU Career Center//Job Placement," asks the recipients to forward the money orders, and photos of them, to the scammers. The students wind up saddled with the bill for the money orders after their bank discovers the checks are frauds.
"We at the Center for Career Development will never contact students about a job or internship opportunity that is not listed in Handshake," the online job network for college students, says Eleanor Cartelli, the center's senior associate director. The good news: just three of the nine attempted cons succeeded, "clearly showing our outreach to our community on preventive action on these scams is working," says Detective Lieutenant Kelley O'Connell of the Boston University Police Department (BUPD).
Meanwhile, there have been four or five sextortion attempts in the last three months, up from the normal one or two annually, says Nathan Brewer, director of BU's Sexual Assault Response & Prevention Center. In sextortion, a scammer feigns romantic or sexual interest in a student, getting them to share sexual photos or videos of themselves. The scammer then threatens to send the images to the student's loved ones, school, or employer if the student doesn't pay blackmail, "often hundreds or thousands of dollars," Brewer says.
"We don't know why cases seem to be increasing," he says, "but we're concerned that COVID restrictions mean students are online for more of the day, meaning they are more likely to be targeted. We are particularly worried that male, international, and graduate students are more likely to be targeted." Such students are less likely to seek help in sextortion cases, Brewer notes.
The reported secret-shopper scam attempts began in November, with the latest occurring March 4. In each case, students were contacted by the scammers using compromised BU email addresses.
The BUPD has forwarded information about its investigation to the Federal Trade Commission (FTC), which has tracked such scams nationally since 2018, O'Connell says. The Postal Service has also been notified. The FTC's website says the scam works "because fake checks generally look just like real checks, even to bank employees. They are often printed with the names and addresses of legitimate financial institutions. They may even be real checks written on bank accounts that belong to identity theft victims. It can take weeks for a bank to figure out that the check is a fake."
O'Connell says that under the scheme, "the victim would receive a check in the mail with a job offer, telling them to deposit the check and then to purchase USPS money orders. [Students] are instructed to send pictures of these money orders to the sender and mail them, typically, to a Texas address." 
The BUPD is working with the University's Information Services & Technology and Center for Career Development on the issue. "They have been notifying students, staff, faculty, and alumni as well of these scams," O'Connell says.
"These recent scams have not been targeting any particular nationality," unlike some fraudsters who prey on international students, she adds. "The amount of money sent on [phony] checks hasn't been more than $3,500, so the loss [to the three students] has been far less compared to those other reported scams."
A third type of scam seen on campus last fall, seeking to defraud Terriers from Asia, has dwindled to a few cases but involves large sums, Brewer says. The Center for Career Development offers advice on avoiding job scams and urges students to forward fraudulent offers purportedly from BU to bucareer@bu.edu. The International Association of Campus Law Enforcement Administrators offers the following tips against this and other scams:
Do not offer to deposit a check into your account if requested by an unknown individual. You are financially responsible for all items deposited into your account. Do not provide your account log-on credentials to anyone. If you do, they can deposit stolen or counterfeit checks into your account. The bank will hold you financially responsible.
Don't assume an email or phone call is authentic. Just because someone knows your basic information (such as your name, date of birth, and address), it doesn't mean the email or phone call is legitimate. Criminals will use a range of social engineering techniques to get your personal identifiable information.
Know who you are paying, via person-to-person (P2P) payments—i.e., Zelle, Venmo, etc. Pay and receive money only with people you know. Don't pay strangers with P2P. Most P2P transactions are instantaneous and irreversible.
Do not pay for merchandise online or via the phone using a debit card. Debit cards are vulnerable because they are linked to a bank account. You have a far better chance of resolving a fraudulent transaction when paying with a credit card rather than with a debit card. Also, do not provide your debit/credit card numbers over the phone, via emails, or on websites unless you initiated the call or order.
Do not use an ATM if you notice wires or a skimming device attached to where you insert your card. Also, cover the keypad with your hand, a hat, or other piece of clothing when inputting your PIN. Notify the bank or local police if you observe device(s) attached to the ATM.
Do not make a debit card purchase without first verifying the account balance. Most financial institutions will allow the transaction to process through even when you don't have enough funds to cover the charge. This will result in penalties and unnecessary fees.
Get your free credit report at annualcreditreport.com. Each year you may receive one free credit report from each of the three credit reporting agencies (TransUnion, Equifax, or Experian). Upon receipt, check for unauthorized accounts, inquiries, and unknown addresses.
If you believe you are the victim of a scam, contact the BUPD at 617-353-2121.