Erika Jordan Named BU's Vice President for Alumni Engagement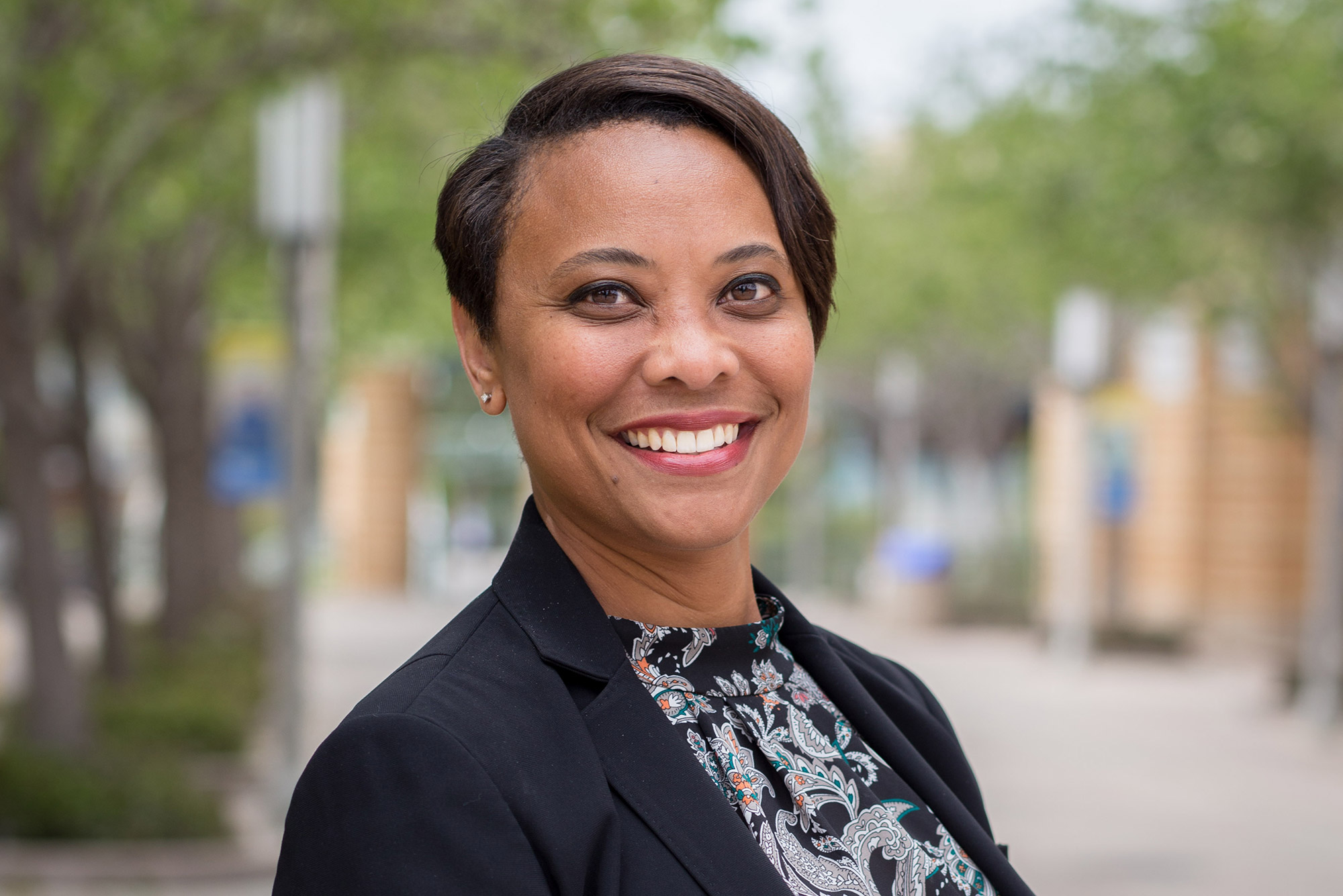 University News
Erika Jordan Named BU's Vice President for Alumni Engagement
Leading in a new era of alumni connections—in person and digitally, with philanthropy and other means
BU depends on the generous philanthropy of its alumni. But they contribute in other, vital ways, and Erika Jordan, the University's new vice president for alumni engagement, embraces them all.
"While giving is a way we hope all alumni engage, being a mentor, attending events, and engaging virtually are also very meaningful—and should be recognized," Jordan says. The Campaign for BU, which raised $1.85 billion for financial aid, faculty support, research, and facilities, "energized the alumni base in not only giving, but engagement. It will be important for us to continue to lean in to that energy and provide integrated pathways for alumni to engage virtually and in person once we are safely able to do so."
Jordan comes to Boston after six years at the University of California at Irvine, most recently as assistant vice chancellor for alumni relations and constituent engagement. She will assume her job at BU June 1.
"We're looking forward to Erika bringing new energy and focus to advancing BU's alumni experience—both engaging alumni digitally and in person," says Karen Engelbourg, senior vice president for development and alumni affairs.
Indeed, Jordan's job title has been amended, from vice president for alumni relations to vice president for alumni engagement, to reflect the position's responsibilities, Engelbourg says, and "the way that we engage alumni in the 21st century."
"We're delighted Erika is joining us. She brings great experience and a 21st-century perspective on developing deep and meaningful alumni engagement," says Robert A. Brown, University president. "The timing of her arrival is great as we emerge from the COVID ordeal ready to enhance the Boston University community."
Jordan says that in her discussion with University leadership, she was excited by their enthusiasm about the Alumni Relations Task Force, which recommended ways to better connect with BU alumni. "While I see them as opportunities," she says, "the immediate challenges will be ensuring that we implement the technology that supports our goals of tracking and engaging alumni, ensuring that we are providing meaningful engagement at every life stage of a Terrier, and adapting to the new environment of hybrid programming for those who wish to engage in person or virtually."
She'll arrive in Boston with wind at her back—the Campaign, which smashed its original fundraising targets—but also as the University and country map their way back from the ongoing COVID-19 pandemic.
"While the pandemic has been hard fiscally, it is clear that the alumni community has come together and engaged with BU with their time, talent, and treasure," Jordan says. "As we look forward to a post-COVID world, alumni will play a significant role, more than ever, in rallying around current students, volunteering, and giving back in the ways that are meaningful to them."
In addition, Engelbourg says, Jordan will provide "strategic vision and innovative leadership for all aspects of the University's alumni programs, outreach, Annual Giving, and development communications." She'll work closely with individual schools and colleges to engage with their alumni, collaborate with the BU Alumni Council to strengthen the University-alumni partnership, and build on the 10-year Strategic Plan and the recommendations of the Alumni Relations Task Force.
"She's very approachable and has great depth of experience at managing alumni relations and working in a complex university environment," Engelbourg adds. Before Irvine, Jordan worked for eight years at the University of Southern California's Marshall School of Business and as special events coordinator for the Fulfillment Fund in Los Angeles, which helps economically disadvantaged students attend college.
Jordan earned a bachelor's degree in psychology from Howard University and a master's degree from USC.
At BU, she succeeds Steve Hall, who retired at the end of last year. As for trading southern California warmth for Boston winters: "Life is an adventure," she says. "While I will miss my January days at the beach, I look forward to experiencing all four seasons—which will be a great test of my resilience."