BU CGS Boston-London Summer Program Canceled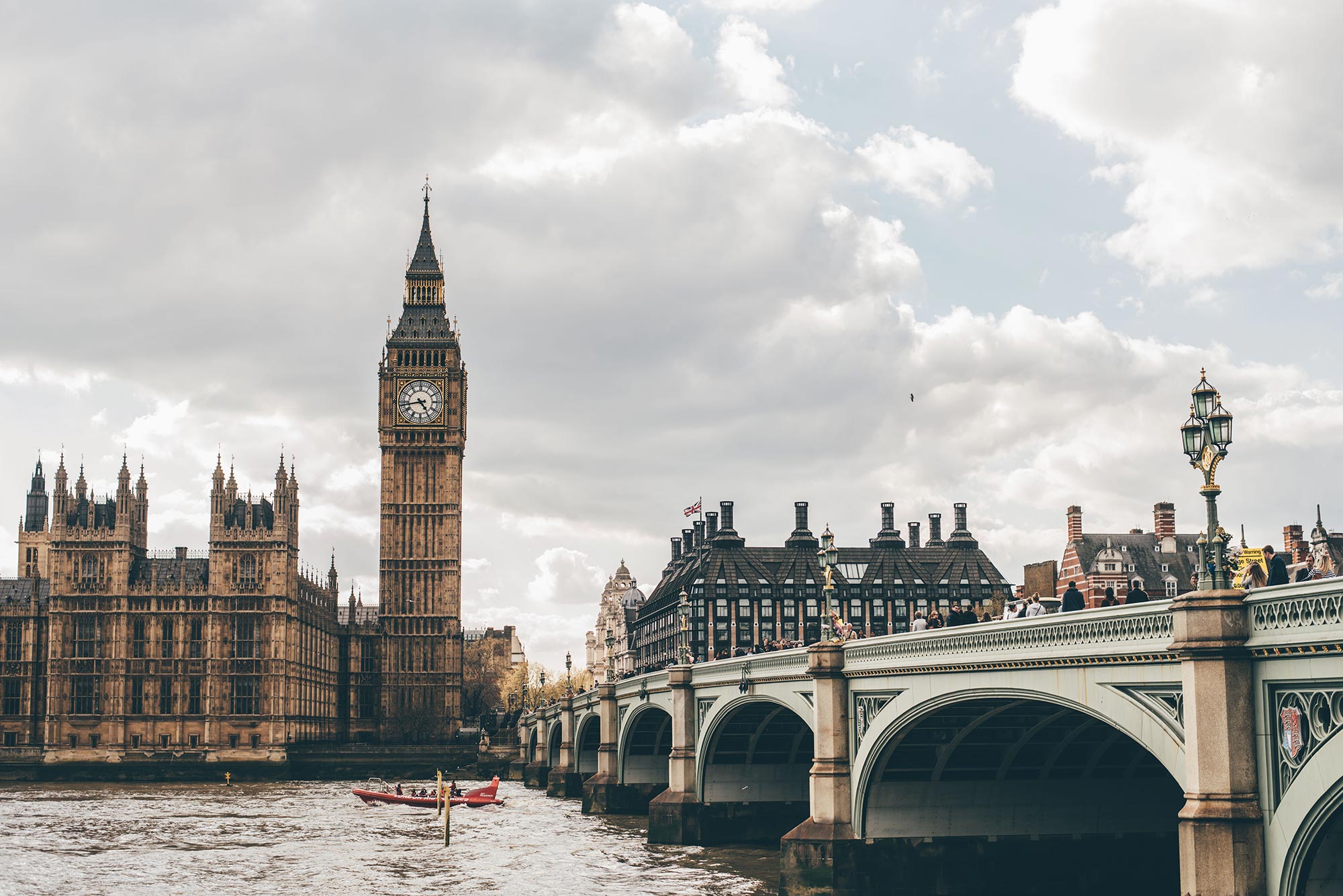 Study Abroad
Another Pandemic Casualty: CGS Boston-London Summer Program Canceled
Students will now spend the semester enrolled in the college's newly formed Boston–New England program
One of the major draws for students enrolled in BU's College of General Studies is its Boston-London summer program. After a gap semester, CGS freshmen begin their college experience in January and then continue on with a Study Abroad program in London the following summer.
But students in the BU Class of 2024 cohort received word Monday that the hallmark program is the latest Study Abroad offering to be felled by the coronavirus pandemic. It's the fifth consecutive semester that the pandemic has disrupted Study Abroad offerings, disappointing thousands of students who looked forward to traveling internationally while at the same time taking BU classes that count towards their degree.
In a letter sent to students on Monday morning, Natalie McKnight, dean of CGS, said that she knew the news was disappointing, and that everyone at CGS and Global Programs shares the blow. "But the realities of the pandemic and the ongoing restrictions on travel and gathering in the UK make it impossible to host 600 students safely in London and to offer them the high-quality cultural experiences that are a key element of the Boston-London and London Experience programs," McKnight said.
Instead of traveling to London, the CGS rising sophomores will spend their summer semester enrolled in the college's newly formed Boston–New England program, where students enroll in three CGS classes, on literature and art, rhetorical practices, and politics, economies, and social change. The classes are augmented by outings to historical sites around New England, such as Newport, R.I., Salem, Mass., and Martha's Vineyard, as well as visits to local museums and cultural events. Room and board options will be available, and it will also be possible to participate in the program as a Learn from Anywhere (LfA) student.
McKnight says the University was unable to hold the London program for several reasons, the first being that the Centers for Disease Control & Prevention still recommends that people do not travel. Second, international visitors to the UK face quarantine and testing requirements, which means "in a best-case scenario, students and faculty would be spending one week of a six-week program in quarantine," McKnight notes. Third, the venues that the CGS London program uses for its essential field trips, such as museums and theaters, remain closed. Last, BU doesn't have the infrastructure in London to continue the kind of health protocols that are in place on the Charles River Campus, such as daily attestation and twice-weekly testing.
Willis Wang, vice president and associate provost for global programs, echoes McKnight's explanation. "We all hoped that by now we would have had greater certainty about the pandemic that would allow us to ensure a high-quality academic experience in London for a large number of CGS students," he says. "However, the continued uncertainties caused by COVID-19, stringent London health safety protocols, expected travel restrictions, and likely limits on in-country program plans supported this very difficult and disappointing decision."
Adelene Jeneid (CGS'22) expressed disappointment at the announcement, but says that deep down, she thinks most CGS students knew it wouldn't be feasible to go to London. While Jeneid says she looks forward to studying abroad in the future, cancellation of the London semester was one more hurdle to deal with as she begins her time at BU. "Socializing is almost frowned upon, and it gets lonely. I have had to teach myself how to be productive again after almost an entire year off, since high school senior year was cut short, in addition to adjusting to the climate here on campus," she says. "I am grateful to even be here, I just wish things could get better…[But] I know there are so many that have it so much worse. We will be left with stories to tell and experiences to learn from."
Students across the University are still awaiting a decision on other summer 2021 Study Abroad programming. Before the pandemic, more than 2,400 students (from BU as well as other universities) were enrolling each year in the University's 90-plus programs, in 25 nations on 6 continents. BU's Study Abroad Program is one of the country's oldest. 
The College of General Studies will hold a town hall meeting to address questions about the Boston–New England program on Tuesday, March 16, at 7 pm, with deans and faculty present. Find the Zoom link and password for the meeting in the letter from McKnight.