BU Co-Creates First-of-Its-Kind Guides for Students Seeking a Mental Health Leave, and for Faculty and Staff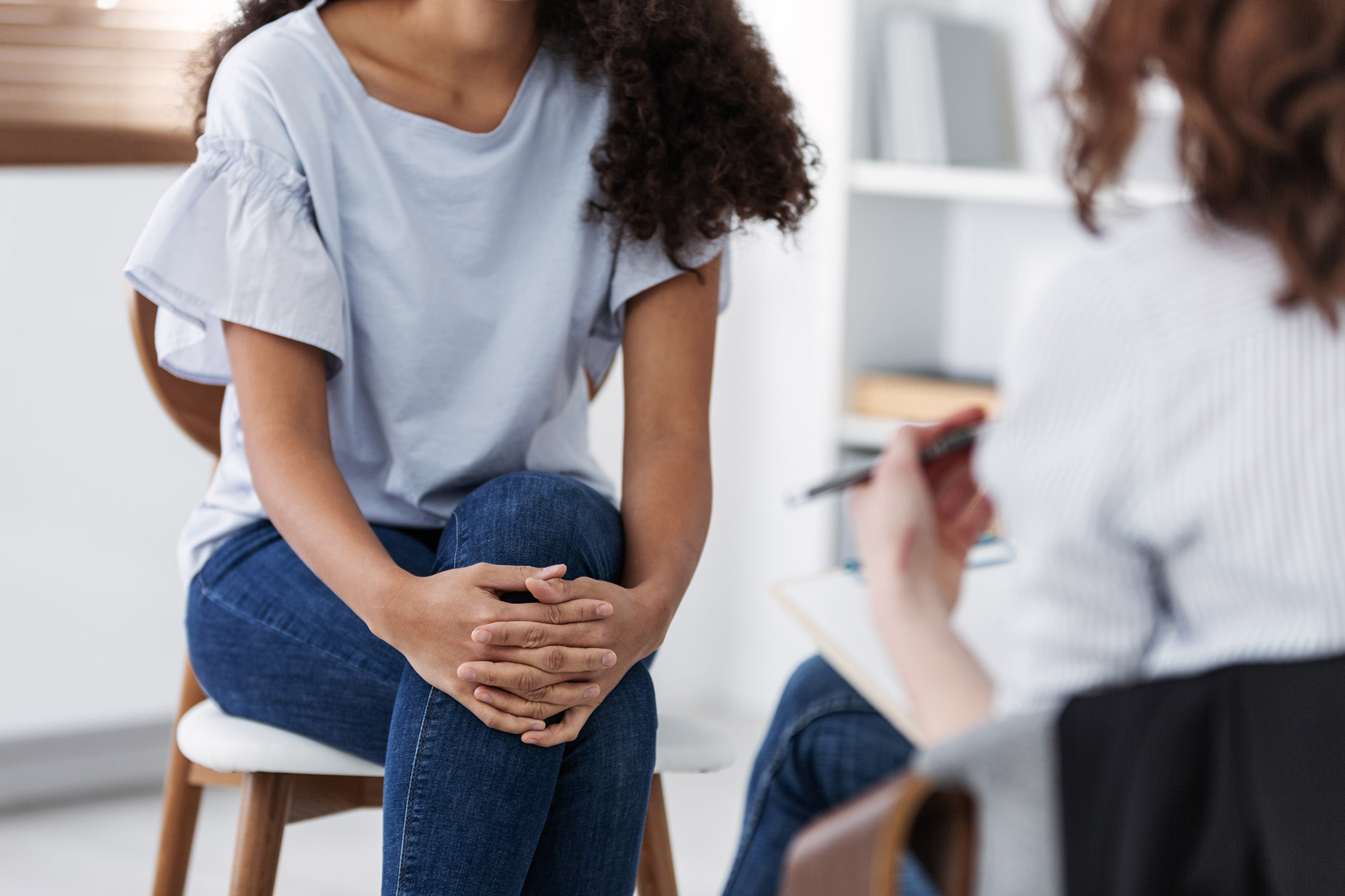 Mental Health
BU Co-Creates First-of-Its-Kind Guides for Students Seeking a Mental Health Leave, and for Faculty and Staff
University partners with Boston's Ruderman Family Foundation
The number of college students experiencing mental health issues was high before the COVID-19 pandemic, but those numbers have soared since, making it harder for many to receive treatment. Last year, the Centers for Disease Control and Prevention reported that three quarters of students faced distress.
In response, the Sargent College of Health & Rehabilitation Sciences Center for Psychiatric Rehabilitation (CPR) has cocreated two first-of-their-kind manuals—one for students, the other for faculty and staff—with best practices for campus leave-of-absence policies and for using a leave productively. The manuals were funded and cocreated by Boston's Ruderman Family Foundation, which advocates for the inclusion of people with disabilities throughout society.
"The student guide aims to help those who have experienced an interruption to their postsecondary education or who are considering a leave of absence make an informed decision about taking a leave; manage and build their collegiate resilience during a leave; and navigate the process of re-entry effectively and healthily," a statement by the Foundation says. "It offers tools and strategies to navigate what can be a daunting process, as well as inspirational student vignettes to support and empower students with the wisdom of peers who have gone through the same experiences."
"These well-thought-out, sophisticated guides give students and their families tools to navigate what can be a very difficult process," says Robert A. Brown, president of BU. "We're grateful to the Ruderman Family Foundation for supporting the development of the guides and proud that, as an institution, we can play a leadership role in helping those struggling with mental health challenges."
Dori Hutchinson (Sargent'86,'95), CPR director of services and a Sargent associate clinical professor, says the foundation has "been making a significant impact in mental health in educational settings, and so they have been an excellent and very supportive partner for the programs at the Center for Psychiatric Rehabilitation. We share the same values of social justice, personhood, wellness and resiliency, and equity for students who live with mental health conditions."
Both partners seek best practices in mental health leaves. In 2018, the foundation studied Ivy League universities' practice of imposing leaves of absence on students who are experiencing mental illness and concluded that the Ivies were failing those students. But BU, Hutchinson says, provides "a very unique program" for leaves. The University and the foundation wrote the manuals "to better assist students when they take a leave to ensure their wellness, resiliency, and a successful return. We had significant input from students, faculty, administrators, and parents," she says.
Besides the 48-page student guide, a 28-page guide for faculty and staff recommends best practices for supporting wellness among students who take a leave.
"Amid the alarming student mental health crisis brought on by the pandemic, it is crucial for administrators, faculty, and staff to possess a comprehensive guide for implementing more sensitive and ethical leave of absence practices," says Jay Ruderman, Ruderman Family Foundation president. "Simultaneously, students who experience mental health issues must also have the tools to advocate for themselves at their institutions. We hope that our new manuals will shape the landscape of leave of absence policies during these emergency times and more normal times alike."