Meet BU's Newest AAAS Fellows
Research Accolades
Meet BU's Newest AAAS Fellows
A pioneer in treating anxiety, one in turning moon dust into oxygen, and one in developing disease diagnostics for low-resource communities recently appointed fellows
Each year, the American Association for the Advancement of Science (AAAS) recognizes scientists who have made major contributions to their fields of expertise. As the chaotic and uncertain year of 2020 neared its close, three Boston University researchers joined those ranks as new AAAS fellows, honored and acknowledged for their deep expertise, one in biomedical engineering, one in sustainable energy solutions, and one in clinical psychology. The Brink reached out and asked each of them to reflect on joining the AAAS fellows and the highlights of their research careers.
Catherine Klapperich
"AAAS was a very stabilizing group to be a part of over the past four years as science and facts have been under attack at the highest levels of leadership," says Catherine Klapperich, a College of Engineering professor of biomedical engineering, materials science and engineering and mechanical engineering, and director of BU's Precision Diagnostics Center. Klapperich is recognized by AAAS for the advances she's made in developing diagnostic tools for global and women's health.
While earning her PhD in mechanical engineering, Klapperich worked on materials used in total joint replacements. "That work got me really interested in how biology and man-made materials interact at the molecular level," she says.
Klapperich's research career has largely focused on making portable point-of-care diagnostic devices that are easy to operate outside hospital settings. In particular, she has been passionate about engineering technologies that improve healthcare for vulnerable populations, especially women, who live in low-resource areas. One such focus area has been developing portable diagnostics for sexually transmitted diseases, which if left undetected and untreated can have devastating or even fatal health consequences for women and teenage girls in poor communities.
In the last year, Klapperich and her team's focus shifted to a new threat, one that hit Boston, and the world, like a tsunami. While the city was overwhelmed in spring 2020 with coronavirus infections, her lab began laying the groundwork for BU's COVID-19 testing program, leading the charge to set up the BU Clinical Testing Laboratory, where thousands of nasal swabs from students, faculty, and other BU community members are tested each day for the presence of SARS-CoV-2.
"I am proud of the last six months of work building the BU Clinical Testing Laboratory," Klapperich says. "That project brought together everything that I have learned in my career about engineering large systems with small, interlocking parts."
Uday Pal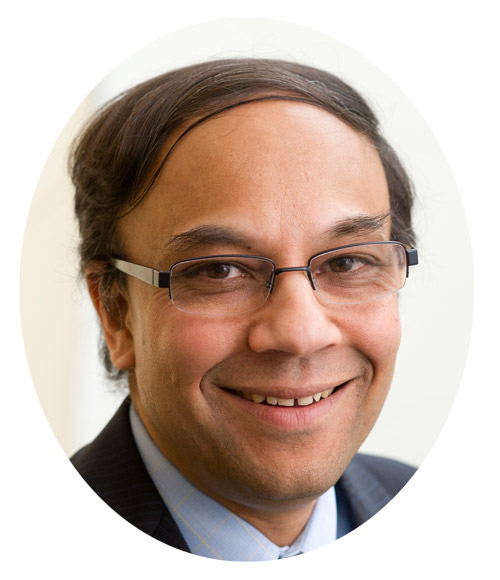 "I am honored and delighted to be included among this distinguished group of scholars," says Uday Pal, a College of Engineering professor of mechanical engineering and of materials science and engineering, who is recognized by the AAAS for his research on green energy production, storage, and materials.
Pal's lab focuses on green engineering, designing new processes and products that can reduce pollution, promote sustainability, and minimize risks to human health and the environment.
He and his team have developed an energy-efficient process for producing heavy metals—such as steel, titanium, aluminum, and others—that are needed for countless industries, but the production of which normally takes a steep toll on the environment. While metal production typically emits heat-trapping greenhouse gases like carbon dioxide, Pal's team has devised a method so that the by-product is oxygen gas instead, an improvement for producing metal here on Earth—and in space. In another out-of-this-world innovation, Pal and collaborators at aerospace company Airbus recently designed a reactor that extracts oxygen from moon dust, which poses a breakthrough for space exploration.
"I remember hearing a phrase, 'the Stone Age did not end because we ran out of stones,'" Pal says. "I hope that we similarly stop pursuing fossil fuel not because we simply can no longer, but rather we have found better and cleaner ways to generate and store energy."
Stefan Hofmann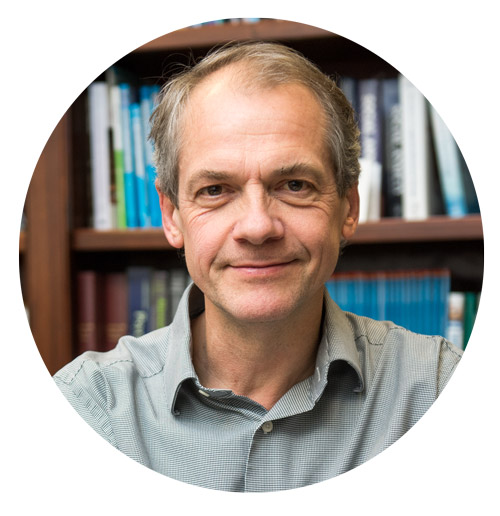 "I have a passion for science and I am fascinated by the human mind," says Stefan Hofmann, a College of Arts & Sciences professor of psychological and brian sciences and director of BU's Psychotherapy and Emotion Research Laboratory, where he works to better understand the nature of anxiety and the ways to treat anxiety disorders. "I am deeply honored to be elected an AAAS fellow."
Hofmann is recognized by AAAS for advancing cognitive behavioral therapy (CBT) as an effective treatment for anxiety. CBT, considered the gold standard therapy treatment, strives to change patients' negative thinking patterns into more neutral or even positive ones. Hofmann and his team research the neuroscience behind anxiety—how anxiety is created in the brain—and then translate those findings into clinical applications that address different types of anxiety disorders. Anxiety is the most common mental illness in the United States, affecting slightly over 18 percent of the population. Hofmann has also looked into the effectiveness of yoga for anxiety, finding that a combination of CBT and yoga is more effective for anxiety than stress management techniques alone.
"We have a much better understanding today about the neurobiology, as well as the social factors that contribute to anxiety. As a result, our treatments have become much better, helping countless people we could not have helped in the past," Hofmann says. "There is still a long way ahead of us."
Hofmann recently authored the book The Anxiety Skills Workbook: Simple CBT and Mindfulness Strategies for Overcoming Anxiety, Fear, and Worry, which includes evidence-backed tips for managing anxiety and worry with treatment models developed at BU's Center for Anxiety & Related Disorders.