Boston Holiday Events 2021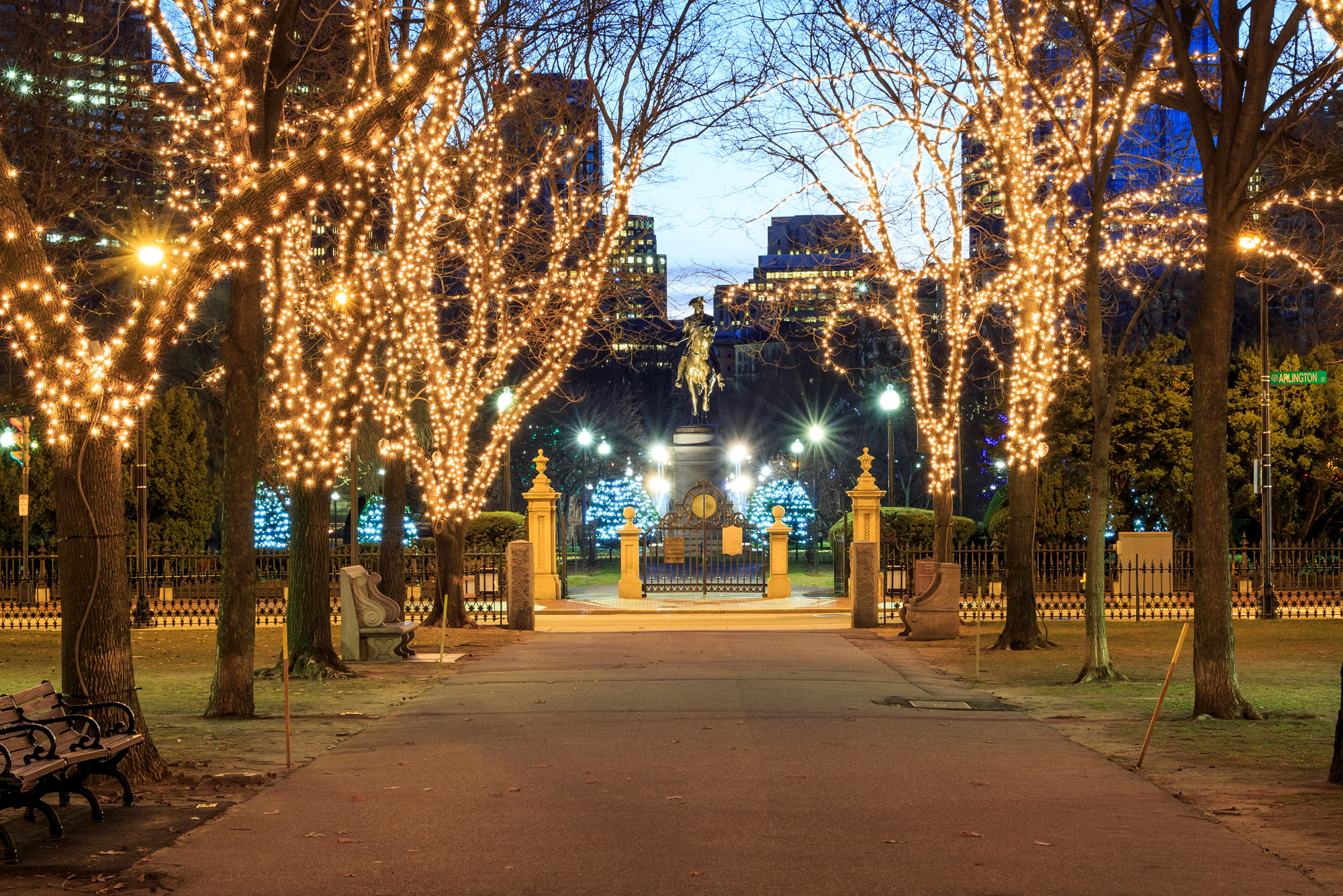 Things-to-do
How to Celebrate the Holidays in Boston
Get the most out of your Beantown winter break with holiday markets, lights, and seasonal performances
Now that finals—and the semester—are almost over, it's time to focus on relaxing and the holidays. Campus dining halls close on December 18, and residence halls the next day. Residence halls will reopen at noon on January 14.
Most students, faculty, and staff will be heading home for the holidays. But if you are sticking around, or call the Boston area home, we have you covered with all the holiday events to put you in a festive mood. We have compiled a list of activities, including light shows, shopping, performances, museums, and more to keep you busy during intersession.
And remember to check back as BU Today will publish a list of New Year's events on December 26.
Shopping
The Boston Public Market is hosting its fifth annual Holiday CrEATor Market. As the name suggests, the market provides customers an opportunity to find holiday gifts, along with the typical farm-fresh food you would find at the Boston Public Market. Vendors at the Holiday CrEATor Market include Sniffs of Adventure, a natural soy wax candle company, Just Rosy Jewelry, which makes metal and stone alchemy jewelry, Loon Chocolate, and Essbee Soaps.
The Holiday CrEATor Market, 100 Hanover St., Boston, runs through December 24. It is open from 8 am to 6 pm on Friday and Saturday, and 10 am to 6 pm on Sunday.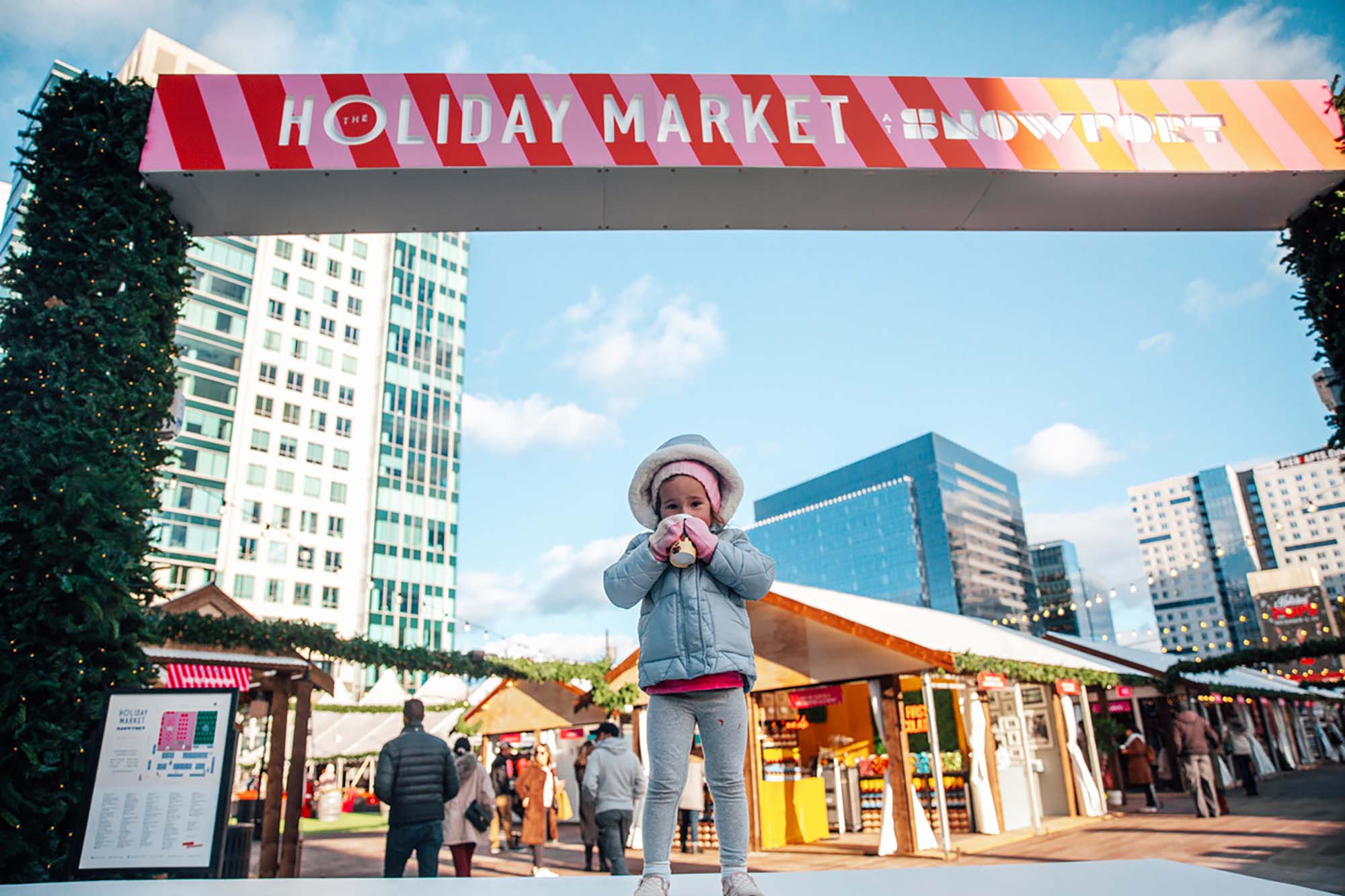 Seaport again transforms into the "magical winter destination" of Snowport, complete with a tree market and a holiday-themed menu from Tuscan Kitchen. This year, Snowport has added a holiday market and is spotlighting minority-owned businesses. Find a list and information about the vendors here.
The Holiday Market at Snowport, 88 Seaport Blvd., Boston, runs through January 2; find hours here. The market is closed on Christmas Day.
This "high energy marketplace with a great soundtrack," according to its website, is a mix of local artisans and vendors from across the globe selling beautiful and original handmade gifts that are affordable and creative. Check out booths selling pottery, prints and cards, and organic cotton sweats. Plus, it gives shoppers a chance to talk with artists while shopping for gifts.
The Harvard Square Holiday Fair, 33 Dunster St., Cambridge, runs December 17 to 19. It is open from noon to 7 pm on Friday, 11 am to 7 pm on Saturday, and noon to 6 pm on Sunday.
You will find something for everyone on Boston's most famous shopping street. Stores on Newbury Street's eight blocks of shopping range from Nike and Champion to Urban Outfitters and Uniqlo to Brooks Brothers and Cartier. Not looking for clothes? No worries: check out Trident Booksellers & Cafe or Newbury Comics for books and other merchandise, Lush Cosmetics for bath products, or Muji for stationery. Find a complete list of stores, pop-up shops, restaurants, and more here.
It's an easy walk from Newbury to the high-end mall Copley Place. You'll find a range of clothing, accessories, and designer stores, including Banana Republic, Coach, Fendi, Dior, and Christian Louboutin.
Copley Place, 100 Huntington Ave., Boston, is operating on its holiday schedule, and is open from 10 am to 8 pm Monday to Saturday, and 11 am to 7 pm on Sunday. On Christmas Eve, it is open from 10 am to 6 pm; closed on Christmas Day.
Worship
Marsh Chapel's annual Christmas Eve services are a time of quiet meditation and joyful celebration. Two services are held: one at 1 pm, convenient for families with young children, and the annual Christmas Eve candlelight service at 7:30 pm. Music will be performed by the Marsh Chapel Choir.
The services, free and open to the public, are on December 24, at 1 pm and 7:30 pm, at Marsh Chapel, 735 Commonwealth Ave., Boston.
Performance
The world-renowned Grammy-winning Boston Pops return to Symphony Hall for another year of spreading holiday cheer. Keith Lockhart (Hon.'04) leads the orchestra through holiday favorites, the traditional Pops sing-along, and a visit from Santa. Symphony Hall will be decorated for the occasion. Check out the weekly program books linked on this page for information about kids' matinees and sensory-friendly performances.
The 2021 Holiday Pops runs through December 24 at Symphony Hall, 301 Massachusetts Ave., Boston. Tickets are available here. Attendees must show proof of COVID-19 vaccination or a negative COVID-19 test for entry.
The Nutcracker is one of Boston's most beloved holiday traditions. This critically celebrated production is choreographed by Mikko Nissinen.
Boston Ballet's The Nutcracker is at the Boston Opera House, 539 Washington St., Boston, through December 26. Purchase tickets here. All guests must provide proof of vaccination or a recent negative COVID-19 test to attend a performance. 
Check out Anthony Williams' Urban Nutcracker to see a modernized version of the 18th-century Christmas classic, set in downtown Boston. The show fuses classical ballet, hip-hop, tap, jazz, flamenco, and more with Tchaikovsky's original score, plus music by Duke Ellington.
Anthony Williams' Urban Nutcracker is at the Boch Center Shubert Theatre, 265 Tremont St., Boston. Shows run through December 22. Purchase tickets here. The Boch Center requires all patrons to be fully vaccinated or provide a negative COVID test, taken within 72 hours prior to a performance (at-home tests will not be accepted).
Lights
Boston Common Christmas Tree
The annual Christmas tree at the Boston Common (near the Visitor Center on Tremont Street) draws attention every year for its size and collection of lights and ornaments—but its backstory might be more interesting than the tree. In 1917, two ships collided and exploded in Canada's Halifax Harbour, and a tree is donated each year at Christmas time by the Canadian province of Nova Scotia to say thank you to Boston for its support after the explosion. A popular tree lighting celebration is held every year. Plus, the tree is a great spot for photos.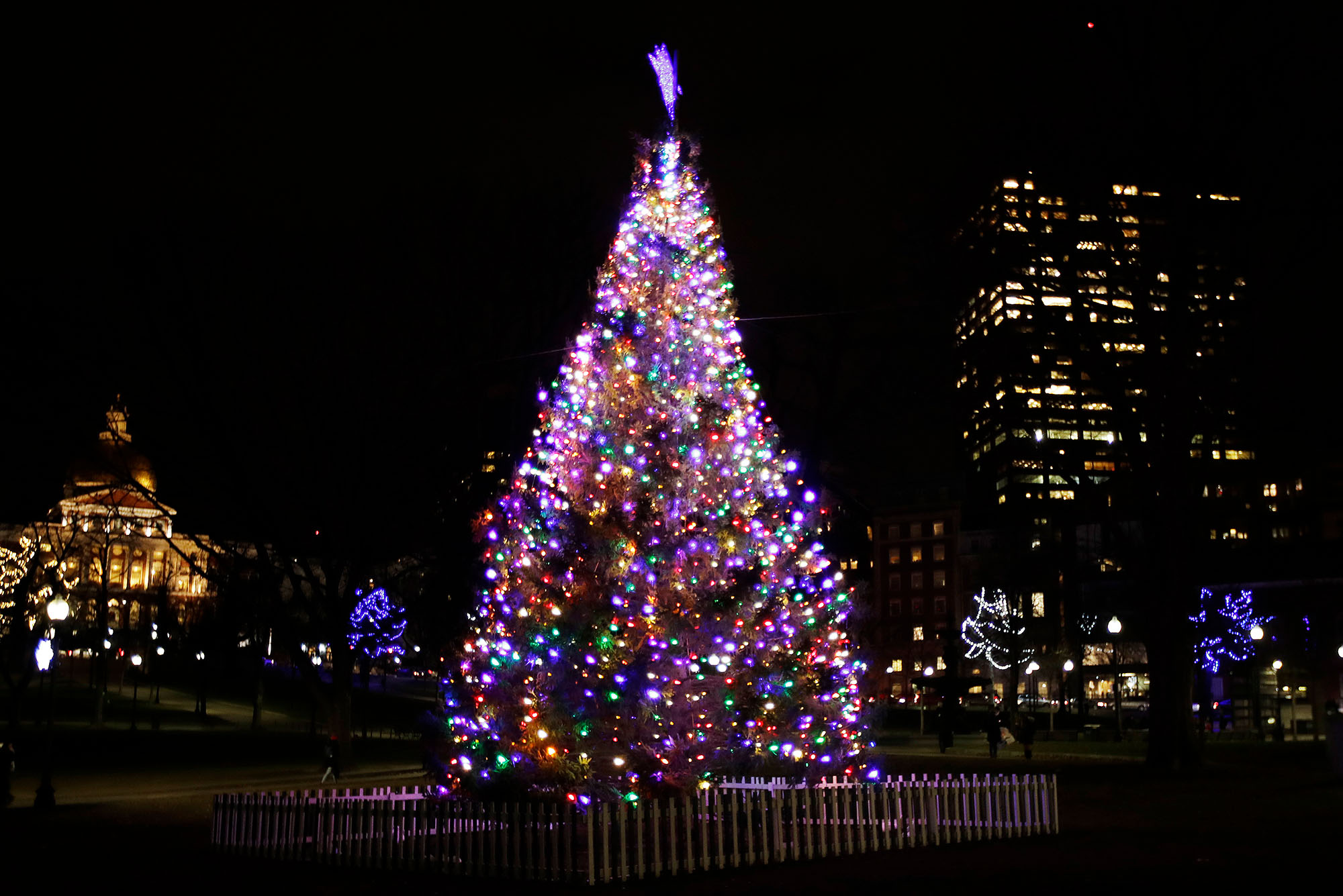 Copley Square Christmas Tree
Like Boston Common, Copley Square has a large Christmas tree elaborate enough to suit your Instagram feed. This one does not have as cool a backstory as the Boston Common one, but it still contributes to holiday cheer.
Commonwealth Avenue Mall Holiday Lights
Walk down Comm Ave towards Back Bay and you will see the holiday lights on the Commonwealth Avenue Mall. It is one of the biggest annual light installations in Boston and the lit-up trees make for fun photos.
Exhibitions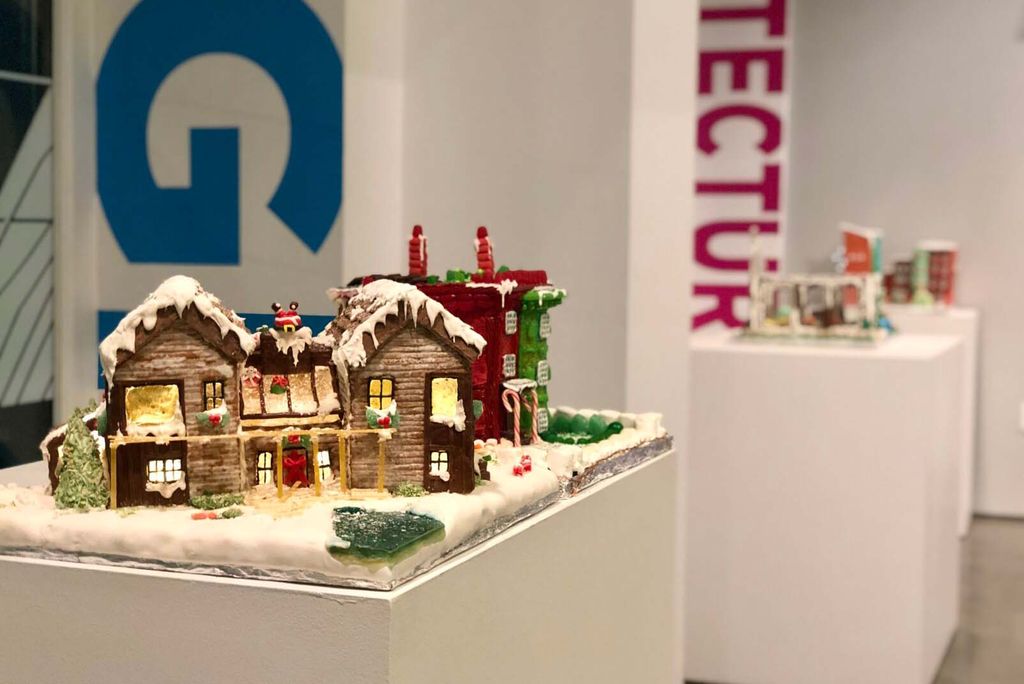 If you have ever wondered what professionally designed gingerbread houses would look like, look no further. The 10th annual Boston Society for Architecture contest centers around the theme of "Home Sweet Home," where participating architects use the medium of gingerbread to create their interpretation of home, housing, and domesticity. The competition runs until December 23 and can be viewed virtually here. 
The children's book illustrations of lifelong Roxbury resident and artist Ekua Holmes are on display at the Museum of Fine Arts. Holmes uses newspaper clippings and other materials in her collage illustrations, featuring stories about self-determination, love, and community.
The Museum of Fine Arts, 465 Huntington Ave., Boston, is open from 10 am to 5 pm Wednesday through Sunday; admission is free with a valid BU student ID. Paper Stories, Layered Dreams is at the museum until January 24 and is free with museum admission.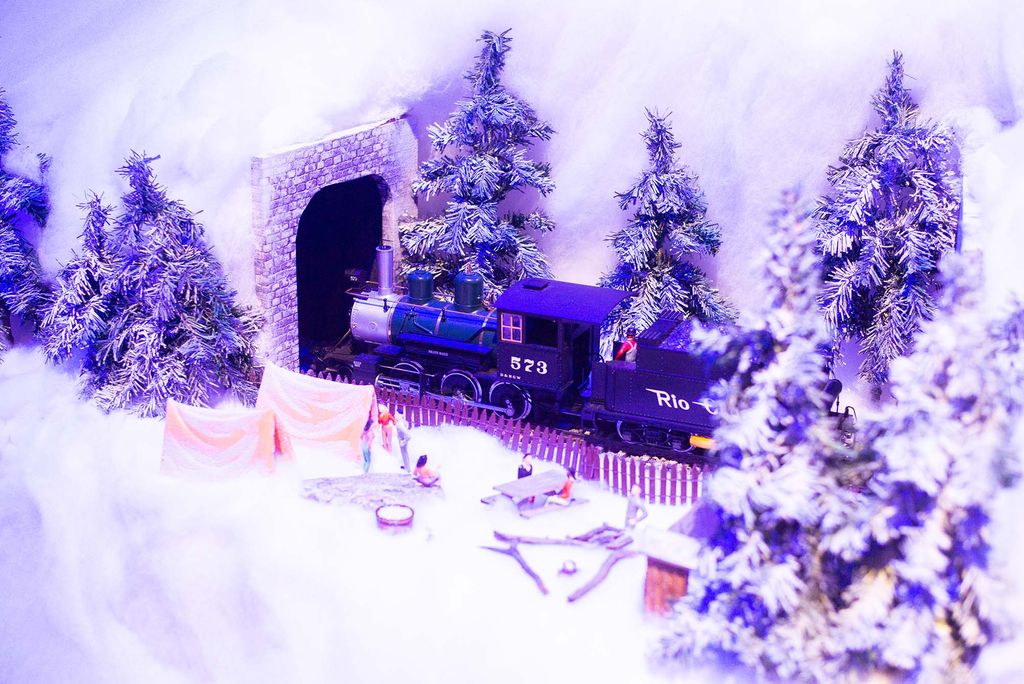 The Museum of Science's annual holiday exhibition is back with classic winter landscapes, miniature trains, intricate designs, and the promise of a few surprises. Expert model train makers developed the exhibition, which showcases miniature versions of Boston landmarks, including the new addition of a model Zakim Bridge made by John Goodson, the model maker for The Mandalorian.
The Museum of Science, One Science Park, Boston, is open from 9 am to 5 pm daily; admission is $29 for adults, $24 for children, and free for children under 3. Admission to the holiday display is included with Exhibit Hall tickets.
BU Today will publish a list of New Year's events, so check back on December 26.