BU Alum Aaron Rasmussen: Serial Entrepreneur, Inventor, Perpetual Student
Innovation
BU Alum Aaron Rasmussen: Serial Entrepreneur, Inventor, Perpetual Student
The cofounder of the celebrity-filled MasterClass has a new e-learning platform—Outlier.org—that offers high-quality, affordable introductory college courses for students and the curious of all ages
As one of five kids growing up in rural Oregon, Aaron Rasmussen, the son of a teacher and a homemaker, begged his mom to let him play video games. She agreed, but only on the condition that he spend an equal amount of time using the computer as a learning tool. Starting at the age of four, he putzed around with Mavis Beacon Teaches Typing. Next came a lesson on smart BASIC programming, which taught him to code, and by age seven, he'd written his first video game, filled with caves and dragons.
"I think programming gave me a sense of competence and mastery over this thing that seems borderline magical," says Rasmussen (COM'06, CAS'06), speaking over Zoom from Washington State. "And in many ways, it teaches you the language of logic; it makes you bilingual in it when you start that early."
It also led to a knack for inventing and a career as an entrepreneur. His creations range from a robotic sentry gun to video games to a beverage company to a spherical keyboard that he made for himself because he has a repetitive strain injury. His two most recent businesses, the e-learning platforms MasterClass and Outlier.org, reflect twin passions: for using technology to help others learn something new and for making those lessons affordable—which Rasmussen has personal experience with. As a BU student, he struggled to pay tuition, even with a Pell Grant and scholarships. To save money, he took courses at a local community college back home on the West Coast and transferred those credits to BU.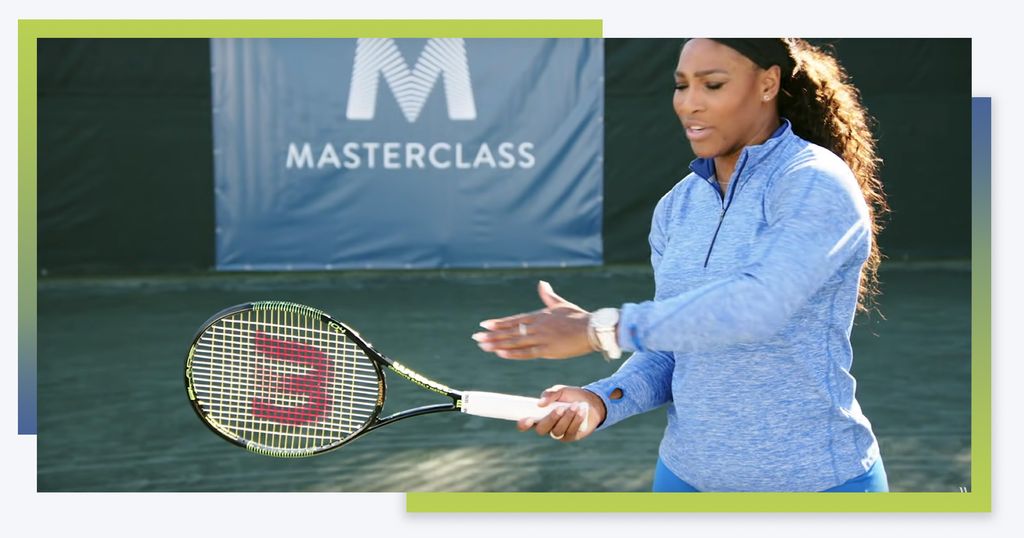 MasterClass and Outlier.org, while different in the type of content they offer, aim to educate using high-quality prerecorded lectures that are geared toward high school, college, and adult learners. MasterClass, which Rasmussen launched in 2015 and left two years later, markets lessons from industry leaders and celebrities—author James Patterson, tennis star Serena Williams, and actor Dustin Hoffman were among the first—who talk about how they got where they are and what they learned along the way.
Outlier.org, a higher-ed start-up he founded in 2019, sells $400 introductory-level online college courses, taught by professors from Harvard, MIT, and other universities, with credits that can be transferred to a four-year school.
Rasmussen cites the fact that a four-year private university education is predicted to cost $100,000 a year by 2025. For this reason, he says, some students believe that majors like business administration or computer science will help them pay off their student debt faster.
"If you want to work for an NGO, be an artist—these things are off the table if you have $1,000 of student debt you have to pay every month," he says. "And the idea that people are being forced into careers because of economics, but they would be happier doing something else, is pretty horrifying. So that's the goal of Outlier.org: If we can reduce the cost, and we can provide this ultra- high-quality education, then everyone gets that shot at doing what they want.
Tapping into the Genius of Others
Rasmussen's invention streak hummed to life in earnest once he got to college. In 2006, while studying computer science and mass communication at BU, he dreamed up a robotic sentry gun that could track and shoot at anything detected in its field of vision. The US Army caught wind of it and tried to hire him. He passed. After graduation, he started a robotics and then a beverage company. In 2011, he created a video game, called BlindSide, with no visuals—based on the time when a chemistry experiment gone wrong temporarily blinded him in high school. It's being developed into a feature film by Radar Pictures. Two years later, he came out with an iPhone attachment, called Mr. Ghost, that could detect electromagnetic radiation (and, in theory, ghosts).
"Basically my goal was to make a business in a week that would pay my salary for a year," he says about the sequence of his inventions.
After graduation, Rasmussen met David Rogier, his MasterClass cofounder, through mutual friends. The two hit it off quickly and decided to work on a project together. Rasmussen says they started the business on the premise: "How the people that are the best in the world do what they do." For $15 a month, MasterClass subscribers can take as many classes as they want in subjects ranging from cooking to scientific thinking. They can learn photography from Annie Leibovitz, business tips from former Disney CEO Bob Iger, or basketball from Steph Curry. The company is now valued at more than $2.5 billion.
The first class was led by author Patterson, who talked about writing. In cutting the trailer, Rasmussen set out to show people that this wasn't traditional online education. The video was high-quality, with different camera angles (they even used a drone) and professional lighting. That initial trailer and class persuaded other big names, like Williams and Hoffman, to sign on.
"It was crazy because it went from us basically begging people to even talk to us to us rejecting 98 percent of people who came to us," Rasmussen says.
"It was so exciting," he says about his time at MasterClass. "We really wanted to preserve that knowledge for the future and democratize access to education."
"A Billion Dollars a Year in Bad Calculus"
Rasmussen left MasterClass in January 2017, on the hunt, he told Inside Higher Ed, for a new "socially impactful" venture. Traveling the world for a year, he was in India when he started thinking about how many people don't have equal access to education. He was reminded of a blog post he had read by Woodie Flowers, a now-deceased MIT professor famous for pushing a hands-on learning approach to mechanical engineering. In 2012, Flowers wrote that 250,000 first-year college students in the United States fail Calculus I every year, at an average cost of $2,000 per course.
In today's numbers, Rasmussen estimates, there are one million students taking Calculus I, at an average cost of $2,500 for the course, totaling "$2.5 billion every year—and 40 percent of those students fail. We're wasting a billion dollars a year in bad calculus." He wondered: Was there a way to give students a less expensive, easy-to-access option?
He started looking at online education companies and talking about the idea with friends. During a visit to BU, he asked for a meeting with Ann Cudd, then the dean of Arts & Sciences. They began working together after she became provost at the University of Pittsburgh in 2018. That university now has a partnership with Outlier.org to grant course credit, where the faculty at the University of Pittsburgh at Johnstown provide oversight of courses, and Outlier.org students earn transferable college credits from the University of Pittsburgh.
When it came time to "cast" professors to teach its calculus course, Rasmussen contacted the top 200 instructors in the country, interviewing them over Zoom and viewing any videos they had on YouTube, a process that took close to four months. And because he's worked with "some of the best actors alive" at MasterClass, he knows what works well on-screen, he says. "You're casting for this person who really cares about teaching, is highly experienced, but also can convey that through the format of video. There's a big difference between a professor who's good on-screen, and a professor who's good in the classroom. Jackie Faherty [senior scientist at the American Museum of Natural History], who teaches the intro to astronomy course, has said you just have to look super excited all the time and everyone will pay attention to you."
But even more important than looks is methodology. From the research he did before launching Outlier.org, Rasmussen learned that students like to visit YouTube after a lecture for an alternative, or simpler, way to solve math problems. "So I said, well why not do that within the class? What if you could take three different versions of the course? And people loved the idea."
Students who take Outlier.org's Calculus I class have three professors to choose from; each uses different examples to explain the same concepts. Take implicit differentiation: one version uses the example of how far a baseball goes when you throw it up; another calculates the arc of the curve of happiness over a lifespan; the third uses traditional math terminology. In Intro to Psychology, there are 12 professors, each one tackling a concept, depending on their area of expertise, from consciousness to serial killers.
Demand Long after the Pandemic
Rasmussen says Outlier.org has no plans to offer four-year degrees. Instead, the company is focused on creating high-quality, affordable introductory college courses; there are currently eight available. "Higher-level courses are unique to universities, and we're not here to take the place of that," he says. "They [often] need to be updated every semester or every year to keep up with changing fields and don't lend themselves well to high-quality prerecorded teaching. We're focused on creating a flexible option for introductory courses that helps students keep their college costs low."
Outlier.org has seen enrollment increase 15 times during the first quarter of 2021, versus 2020's first quarter. They also recently closed a $30 million second funding round.
Rasmussen predicts the demand for Outlier.org courses will remain long after the pandemic. After all, he says, the cost of a college education isn't going down. "The primary thing that has happened with the pandemic is that the conversation around online education has shifted," he says. "I suspect that post-pandemic, some people will carry with them the freedom of remote learning and want to continue that as the world opens up and they can travel and learn at the same time."
He describes his new venture as his "chance to do something fundamental for the world."
"I feel so deeply that I get to try and do this; it's possible this will take decades of my life," he says. "Being sort of a perpetual student myself, I love being able to be around all these classes where I'm learning amazing things every single day, and being around all these really intelligent professors and instructors who are doing fascinating things.… My team and I have this shot to fundamentally open up opportunities for people, and I don't know what more I could ask for."