UPDATE: WTBU Cancels Virtual Benefit Concert for Massachusetts Bail Fund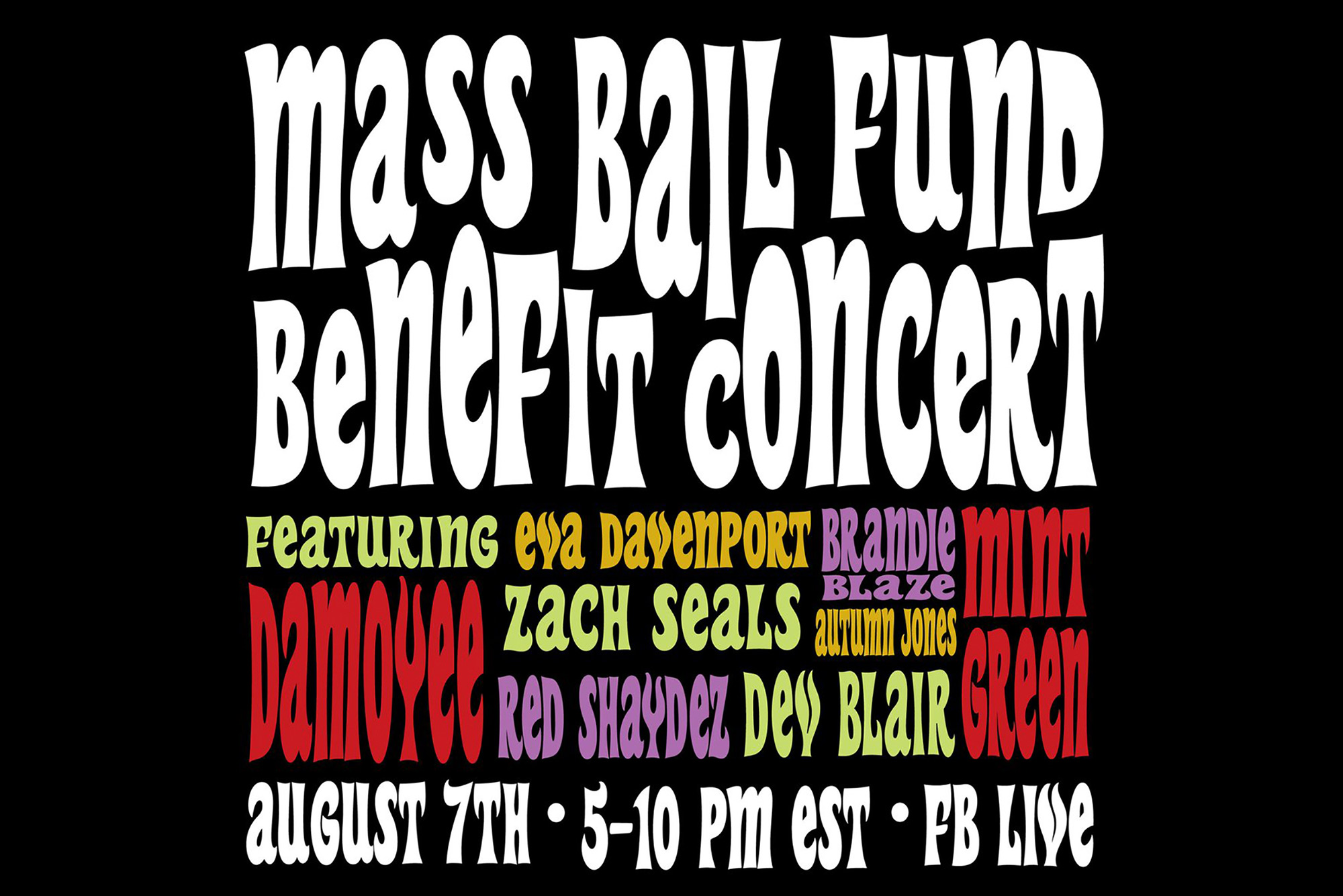 Music
UPDATE: WTBU Cancels Virtual Benefit Concert for Massachusetts Bail Fund
The Facebook Live event will showcase local musicians across genres
On Friday, in response to criticism of the benefit concert, WTBU canceled the event, and issued the statement below:

Due to recent news about the Massachusetts Bail Fund helping to release defendants with serious charges, we have decided to cancel today's concert. 

We apologize for our ignorance about the Mass Bail Fund and for triggering any trauma while recently supporting the fund.

Thank you to all the artists involved for being flexible with this change. We ask that you continue to support the artists in this concert. Please follow them and listen to their music.

Those who have already donated via Venmo will be refunded.
If you are interested in donating to a different charity that fights systemic racism and mass incarceration, we suggest looking into the NAACP Legal Defense and Educational Fund. NAACP LDF is America's premier legal organization fighting for racial justice. Through litigation, advocacy, and public education, LDF seeks structural changes to expand democracy, eliminate disparities, and achieve racial justice in a society that fulfills the promise of equality for all Americans.
---
BU student-run radio station WTBU is hosting a virtual benefit concert on Friday, August 7, from 5 to 10 pm, to raise money for the Massachusetts Bail Fund. The concert features local artists and will be streamed on Facebook Live. WTBU will accept donations through Facebook Live and Venmo (@WTBUBenefitConcert).
The Massachusetts Bail Fund posts bail up to $2,000 in Essex, Suffolk, and Worcester counties for people being held on bail of $2,000 or less who cannot afford to pay it, and aims to limit the amount of time people spend in custody while waiting for their cases to end. The bail fund lets people return to work and to their families while awaiting trial.
"We decided to put on the concert as a response to the injustices that have arisen as a result of police brutality and racism in America today," says Audrey Sutter (COM'21), the DJ of the shows Locals Only and Soul Love, and the editor in chief of WTBU's local music magazine The Beat. "We are lucky enough to have the platform and resources necessary to make a difference. What better way to use that platform than to uplift local artists of color and raise money for an organization that works to combat those injustices?"
The concert features music acts like Damoyee Janai, Eva Davenport, Zach Seals, Red Shaydez, Mint Green, Brandie Blaze, Autumn Jones, and Dev Blair (CFA'19).
Blair started making her own music after arriving at Boston University, and she raps under the name Trap Beat Tranny, or "TBT" for cisgender people looking to avoid using the slur. "Trap Beat Tranny is giving you exactly what it says on the tin: she's a tranny rapping over trap beats better than most of the cis dudes in the scene, and as a performer, she's all about the truth," Blair says. "I give catchy high-energy rap performances that make you wanna stand up and dance at home and spoken word poetry readings that make you question the assumptions you hold about this world and people who look like me. In my work, I'm always engaging with ideas central to my identity as a Black nonbinary trans woman, embracing the personal as political and speaking on it plainly from my perspective on life."
The WTBU team says the virtual format of the show is easier than in-person events they have planned in the past. "I think this is a great opportunity to facilitate something because there are fewer logistical factors to navigate," says Maya Chadda (COM'23), WTBU director of public relations. "You're not figuring out a venue, you're not figuring out transportation and movement of equipment. Because it's not in person, it's a lot easier to do this event."
According to Sutter, WTBU wanted to create an opportunity to showcase local musicians who support causes that the station aligns itself with, and at the same time, help break the cycle of poverty that the bail system perpetuates.
"The event works on multiple levels: to benefit the Massachusetts Bail Fund and to elevate BIPOC [Black, indigenous, and people of color] creators that for so long haven't been showcased in mainstream music," Chadda says.