Will BU Be Underwater in 30 Years?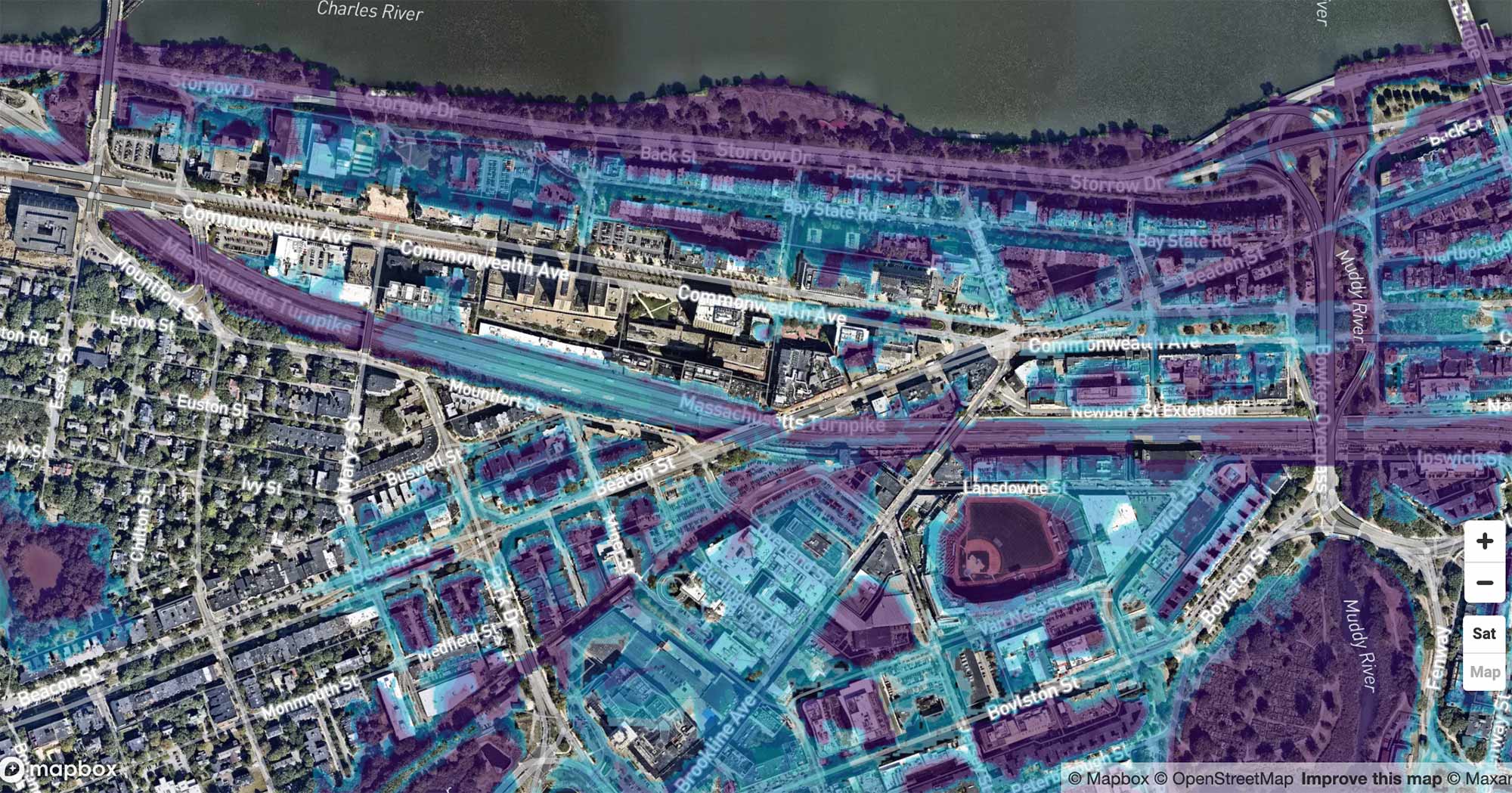 Climate Change
Will BU Be Underwater in 30 Years?
University experts discuss new data about climate change flooding
Will the BU Class of 2050 be forced to paddle to some classes in wetsuits? You'd think so after reading data suggesting that parts of BU's campuses are likely to face greater-than-expected flooding in 30 years due to climate change. First Street Foundation, a New York-based nonprofit research and technology group, says that nearly twice as many properties across the United States as the government currently projects are at risk of being underwater by then. The extreme weather events and storm surges from rising sea levels caused by climate change will be the culprits, says the group.
The report assembles data and maps for addresses around the nation. Its map for BU are included, along with University experts' answers to three questions about our flood future.