Terrier Athletes Set BU Record With 3.56 GPA for Spring Semester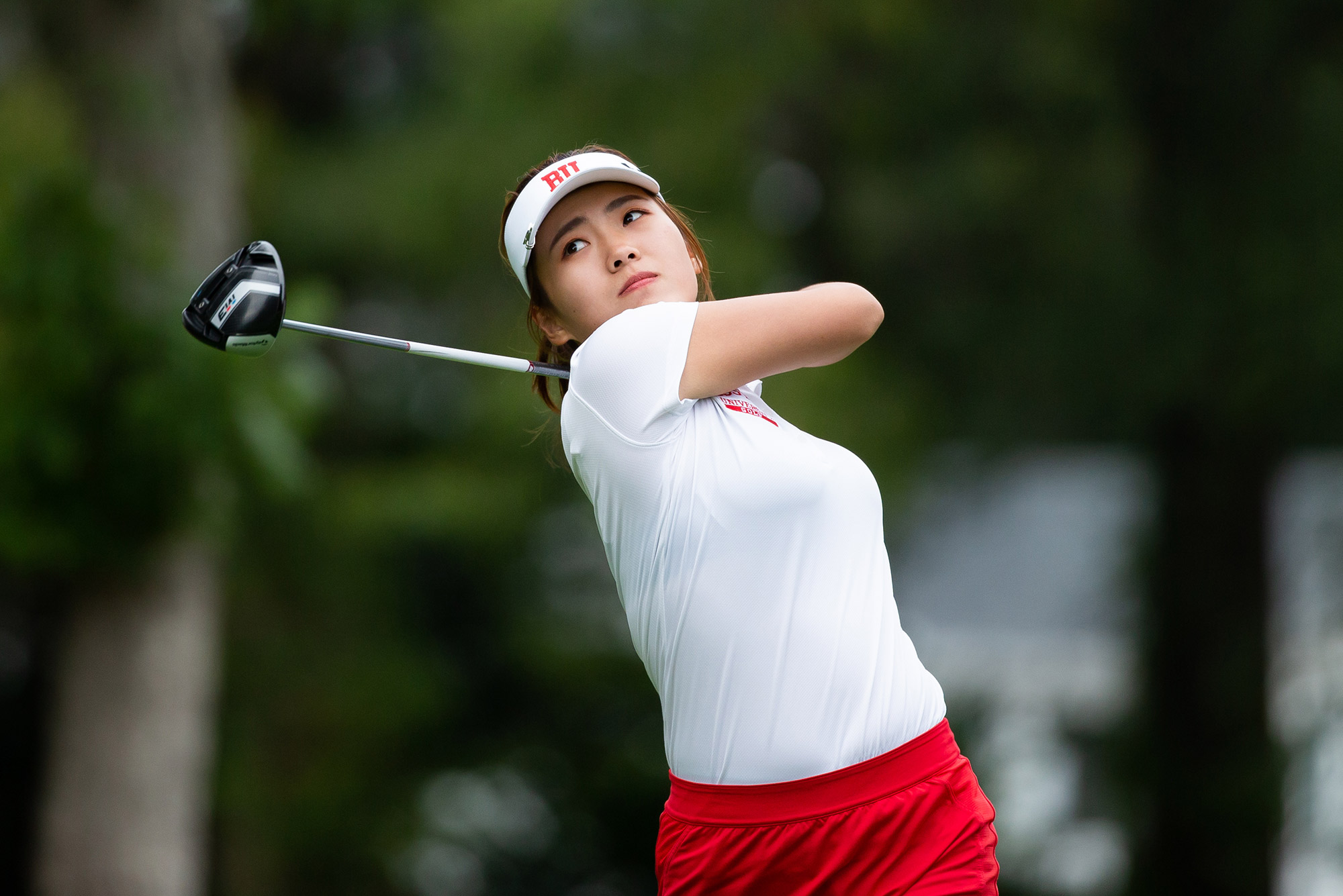 Sports
Terrier Athletes Set a Record With 3.56 GPA for Spring Semester
Student-athletes persevered through the COVID-19 pandemic to excel academically.
Being a Division I athlete is a demanding, a 20-hour-a-week commitment, similar to a part-time job, athletes say. In spite of this, Boston University student-athletes managed to finish the semester with an all-time high grade point average.

BU's student-athletes—despite the COVID-19 pandemic canceling sports seasons and disrupting the school year—have finished the spring semester with an average GPA of 3.56. This makes the average GPA in the athletic department for the 2019/2020 academic year 3.37, an all-time high. It was the first ever academic year in which every athletic program earned a 3.0 GPA or higher.
"It certainly has been a challenging few months for everyone but our student-athletes really stepped up while adjusting to remote learning," says Drew Marrochello, director of Athletics. "While I'm rarely surprised by our success in the classroom, setting another department record while having all of our programs eclipse the 3.0 mark for the year is something to marvel at. I thank them for staying focused during these trying times and look forward to the day they're back on campus."
Many of the teams also saw the majority of their rosters earn academic awards in their conferences, including 74 women's rowers on both the lightweight and openweight teams on the Patriot League Academic Honor Roll, which honors student-athletes who earn a 3.2 GPA or higher in a semester. Forty women's track and field athletes, 39 men's track and field athletes, 39 men's lacrosse players, 17 women's hockey players, and all 12 women's tennis players also earned Academic Honor Roll honors in the conference.
Three men's lacrosse players—Reece Eddy (CAS'20), Chase Levesque (Questrom'20) and Joe McSorley (Questrom'20)—earned a spot on the Division I Scholar All-Americans list from the United States Intercollegiate Lacrosse Association.
The athletes achieved these averages during the COVID-19 pandemic, where students found out they would not go back to campus after spring break. The University offered a Credit/No-Credit option due to the semester's circumstances, and it is unclear if that affected the collective GPA.

Earlier this week, the Patriot League officials announced all fall sports schedules have been canceled, but that teams will still be allowed to practice and train.

Field hockey player Casey Thompson (Questrom'22), a business administration and management major, says keeping her routine intact while at home led to academic success. She had virtual classes from 9:30 am to 1 pm, and then the team held meetings, practices, and workouts in the afternoon for the players to do from home. Thompson estimates that she and her teammates put in at least two hours of studying per day this semester.

"I think [Credit/No-Credit] definitely did play a role [in the high program GPA], but I don't think it affected the amount of work we put into our studies," Thompson says. "But at the end of the day, we did get to choose which grades we want to contribute to our GPA, which is great for us, but we still put in that effort to make sure we were getting it done."

Women's Golf team member Zhangcheng "Kristy" Guo (ENG'20) was disappointed to end her senior season so abruptly because she thought the team could win the Patriot League and go to the national tournament. She says going home allowed the team to put extra focus on their schoolwork, which can be hard during normal circumstances as the golf season takes place in the fall and spring.

"When we're not golfing, we're studying," whenever they have time, Guo says of herself and her teammates. "If we're playing tournaments, we'll be studying after the tournament day, and we're for sure studying on the plane."

"Our students met the challenge at hand and finished the year strong," says Phil DeCarlo, associate athletic director for student-athlete support services. "They made the most of a tough situation and we did our best to accommodate their needs from afar. We're proud of their dedication to academics while juggling all of the time commitments that come with being a Division I student-athlete."