ENG Sophomore Kreiver Zhou Captures the Emptiness and Beauty of BU's Campus in the Wake of the Coronavirus Outbreak
Campus Life
ENG Student's Video Captures The Ghost Town of Boston University
Kreiver Zhou filmed an empty BU campus in the wake of COVID-19
Kreiver Zhou is studying mechanical engineering, and he also has a passion for vlogging. His latest video captures the BU campus in the aftermath of the University's move to remote learning in March to help slow the spread of COVID-19.
The video, titled The Ghost Town of Boston University, which Zhou (ENG'23) has posted on YouTube, was taken after students were cautioned not to return to campus after spring break. "I came up with the idea while I was still living in the dorms for the remainder of spring 2020," Zhou says. "I went outside of Warren Towers a few times to get some fresh air, and I witnessed a level of emptiness never seen before, even during a slow summer at BU. I thought it would be interesting to share what the campus looked like devoid of activity and document the unprecedented time that we were all experiencing."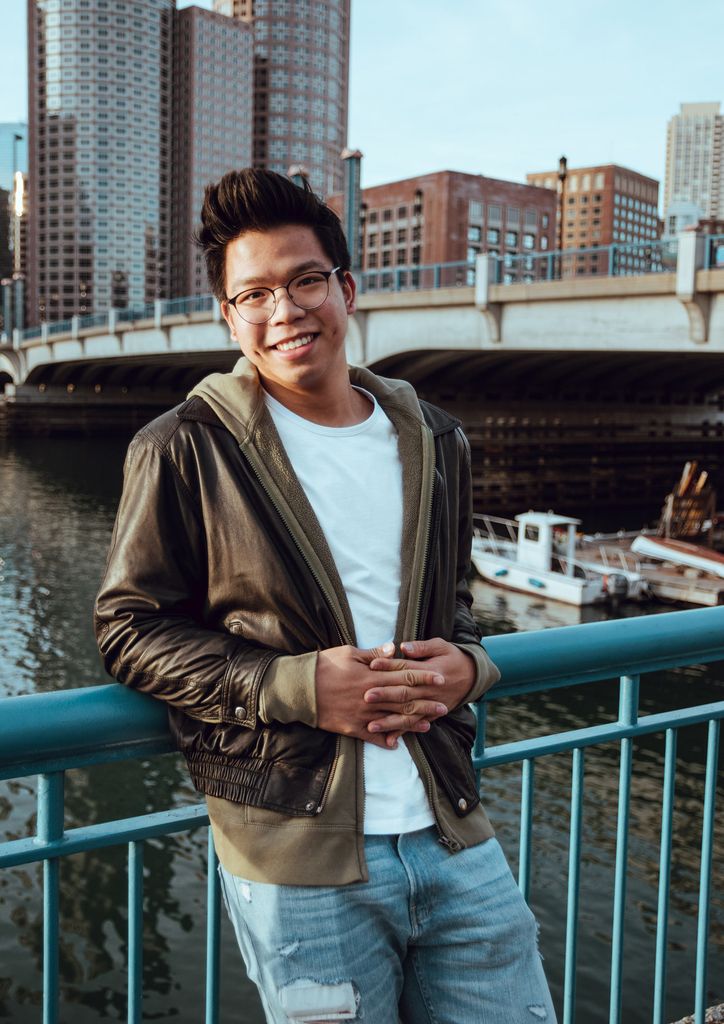 Zhou's family is from China. But he was born and raised in Venezuela, and he speaks English, Spanish, Cantonese, a little bit of Mandarin, and a little bit of French. He started learning how to make films during high school, and found inspiration in his diverse background. "Given my unique experiences as a multicultural person, I thought it would be a great idea to combine those two aspects of myself and share with the world my distinct experiences and perspectives of life," says Zhou.
He filmed most of the BU video on his phone, a Samsung Galaxy S10+, and used the DJI Osmo Mobile 3 gimbal as a stabilizer. Zhou took most of the shots while walking through campus, others were filmed using an electric skateboard. He then used Adobe Premiere Pro to edit more than an hour of footage to less than three minutes.
Zhou narrates the video, and ends with a message urging fellow Terriers to socially distance and wear a mask. "I originally did not intend to deliver the hopefully inspiring message at the end of the video," he says. "I was only going to make a cinematic compilation of the campus during the pandemic. As the Move-in date loomed closer and the F*ck It Won't Cut It campaign was created, I felt inspired to repurpose the video to include a positive message and a reminder that we are all still in a pandemic and we, as a community and a family, should take care of ourselves and others by being mindful of our actions and behaviors."
View more of Zhou's vlogs on his YouTube channel.