Spring Break in Boston? There's Lots on Offer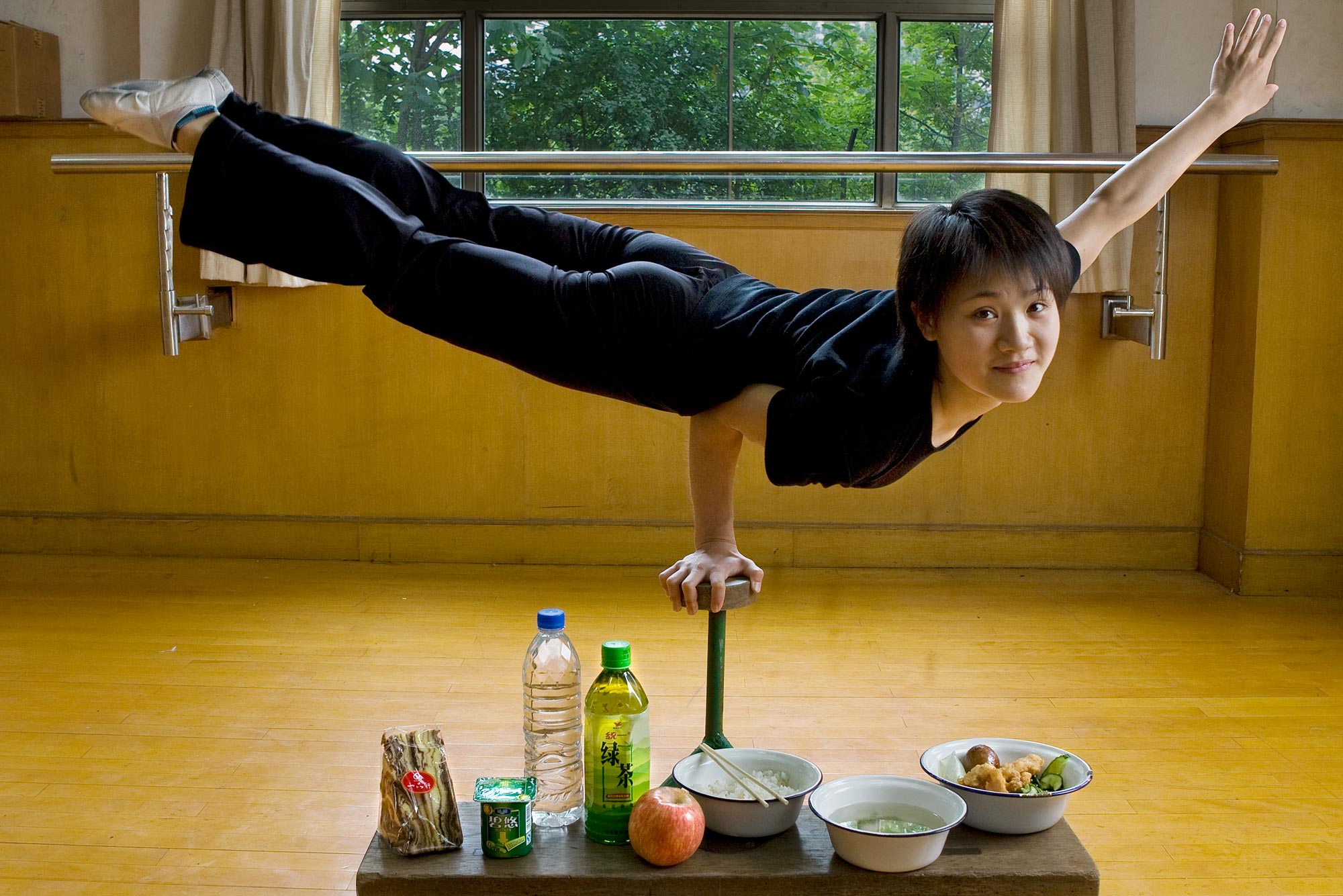 Things-to-do
Spring Break in Boston? There's Lots on Offer
New, University-hosted "Meet-ups" for those sticking close to campus
The days are getting longer, the weather is getting warmer, and we're all getting ready to enjoy a well-deserved spring break, which officially starts Friday, March 6. Residence halls will remain open over break, but dining halls, with the exception of Warren Towers, which will be open from 11 am to 8 pm, will close on 8 pm Friday, March 6, and reopen at 4 pm on Sunday, March 15.
Not to throw a damper on things, but the University has canceled most trips in its annual Alternative Service Break program and all other BU-sponsored international trips for spring, and there are reports of some people canceling travel plans, because of growing coronavirus concerns. With that in mind, the Dean of Students office has organized a handful of "Meet-up" events around the area to mix things up.
Saturday, March 7
Men's hockey
Come support your fellow Terriers as men's hockey takes on rival Northeastern at Agganis Arena on March 7. Find tickets here.
Sunday, March 8
Men's basketball
The Boston University men's basketball team hosts Bucknell University on Sunday at noon at Case Gym, 285 Babcock St., in the Patriot League semifinals. Purchase tickets here. The game will be streamed live on CBS Sports Network.
Monday, March 9
Women's basketball
BBQ and pregame rally before the Terrier women's 6 pm home basketball game; come to the West Campus Plaza starting at 4:30 pm for food, giveaways, music, and more.
Women's basketball plays against a yet-to-be-determined team in the Patriot League quarterfinals at Case Gym at 6 pm. Snatch up a free fan T-shirt, and look for contests and prizes during the game.
Tuesday, March 10
Seaport Outing
A group will gather outside the Warren Towers Dining Hall at 1 pm and take the T to the Seaport. Choice is yours once you arrive—restaurants, bowling, the New England Aquarium, and the Institute of Contemporary Art (free with your BU ID).
Wednesday, March 11
Museum of Fine Arts Excursion
Again, interested students will meet outside the Warren Towers Dining Hall at 1 pm and wander over to the Museum of Fine Arts, free for students with a valid BU ID.
Thursday, March 12
Isabella Stewart Gardner Museum Meet-up
Congregate outside the Warren Towers Dining Hall at 1 pm to walk to the Isabella Stewart Gardner Museum, free for students with a valid BU ID.
---
Elsewhere in Boston, there are music, theater, and dance performances, museum exhibitions, sporting events, and more. Keep reading for our recommendations.
Music and Dance
In rEVOLUTION, the Boston Ballet features the works of three choreographers instrumental in shaping contemporary ballet. Agon, by George Balanchine (considered "the father of American ballet" with his modern approach), reflects the modern, athletic style of ballet. Jerome Robbins, who has also worked in film and on Broadway, complements the works of legendary composer Phillip Glass with his portrayal of urban life in Glass Pieces, while The Guardian has described William Forsythe's In the Middle, Somewhat Elevated, as a "thrilling, high-voltage shock to the world of ballet."
Boston Ballet's rEVOLUTION runs through Sunday, March 8. Shows are Friday, March 6, at 7:30 pm, Saturday, March 7, at 1:30 and 7:30 pm, and Sunday, March 8, at 1:30 pm, at Citizens Bank Opera House, 539 Washington St., Boston. Purchase tickets, ranging from $37 to $159, here.
A leading Boston musical ensemble, Boston Philharmonic Youth Orchestra will perform two works at Boston Symphony Hall on Thursday, March 12. Igor Stravinsky's Petrushka (which premiered in 1911 and traditionally accompanies a ballet) is a tragic drama about the jealousies and love affairs of three puppets brought to life. The second, Symphonie Fantastique, written by Hector Berlioz in 1830, relays the emotional turmoil of an artist's love for a beautiful woman. Conducting both symphonies is BPYO founder Benjamin Zander, whose recordings with London's Philharmonia Orchestra have been nominated for a Grammys for Best Orchestral Performance.

The Boston Philharmonic Youth Orchestra will perform Thursday, March 12, at 8 pm, at Boston Symphony Hall. Purchase tickets, ranging from $20 to $40, here.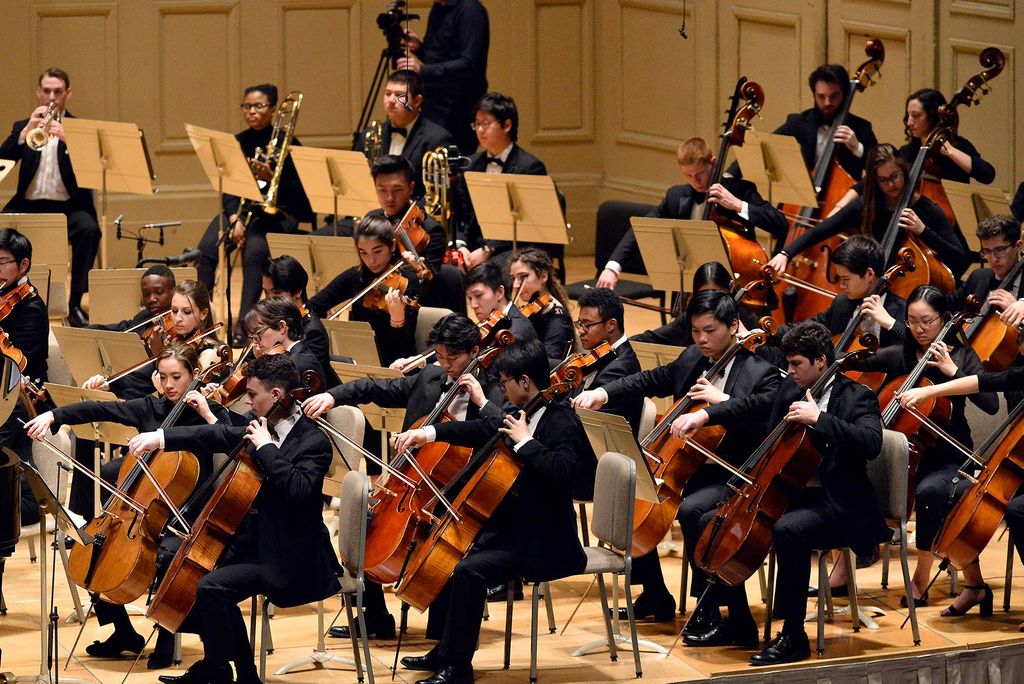 ---
Theater and Stage
The Lyric Stage Company, Boston's oldest resident theater company, is performing The Treasurer, by Max Posner. Described by New York Magazine as "quite simply, a marvel," this story of a son forced to become his mother's treasurer after she squanders her children's inheritance explores the tense relationship between a son and his aging mother as he questions his commitment to her. It stars Ken Cheeseman (whose film credits include HBO's award-winning series Olive Kitteridge) as the son, Cheryl McMahon as the mother, and former College of Fine Arts faculty member Robert Najarian.
The Treasurer is playing through March 22 at the Lyric Stage Company Theatre, 140 Clarendon St., Boston. Find showtimes and ticket information here.

Head over to the Emerson Paramount Center as Chilean theater company Teatrocinema performs this play about the true story of a daring 1965 Argentine bank heist. It combines live performances with images and animations to create a live-action graphic novel about the historic heist in Buenos Aires, still infamous in South America. The show's vivid artwork adds yet another dimension to the performance. WBUR's Amelia Mason says the "cinematic flair" will make you "feel like you've been dropped into a movie."
Plata Quemada will be performed Wednesday. March 11, and Thursday, March 12, at 7:30 pm at the Emerson Paramount Center, 559 Washington St., Boston. Purchase tickets, ranging from $10 to $90, here.
Bay State theater company Actors Shakespeare Project believes that Shakespeare's words are as important as ever today. Catch The Merchant of Venice, whose themes of prejudice, compassion, and revenge in the story of Jewish moneylender Shylock resonate in current events, at the Boston Center for the Arts. Director Igor Golyak has taught classes and seminars at BU, Harvard, and Wellesley College.
The Merchant of Venice is being performed Wednesday, March 11, and Thursday, March 12, at 7:30 pm at the Boston Center for the Arts Plaza Theater, 539 Tremont St., Boston. Purchase tickets, ranging from $25 to $60, here.
With St. Patrick's Day fast approaching, get in the spirit early with some laughs, music, and good food at the Irish Comedy Tour at the City Winery on Sunday, March 8. Featuring Detroit native Derek Richards, Boston-born Mike McCarthy, Nova Scotia's Damon Leibert, and Derrick Keane, from the Dublin suburb of Inchicore, the international comics will offer their hilarious takes on Irish myths. Richards will describe his upbringing, and "comedy barbarian" McCarthy, who has appeared on both Comedy Central and Showtime, doesn't hold back. Leibert's energetic fiddle-playing provides another layer, as you enjoy a City Winery meal during the performance.
The Irish Comedy Tour is March 8, at 7 pm (doors open at 5 pm) at City Winery, 80 Beverly St., Boston. Purchase tickets, ranging from $30 to $55, here.
---
Museums
The unique blend of innovation and art will wow you as you make your way through this gallery, which displays a variety of everyday objects that have been repurposed through various artistic forms. Inspired by the "maker movement" and created from the weaving, ceramics, fabric, and folk art studios at Brookline's Gateway Arts, the Gateway Makers exhibition features works such as Amy Caliri's colorful transformation of a table's surface area, Alison Doucette's embroidered pillows, several colorful ceramic bowls, and other unique pieces of art formed from mundane items.
The Gateway Makers Exhibition is on display through March 14, Monday through Friday, 9 am to 4:30 pm, and Saturday, by appointment only, noon to 5 pm, at Gateway Arts, 60-62 Harvard St., Brookline. Admission is free.
This collection of photos and stories from Peter Menzel and Faith D'Aluisio offers a distinct look at how countries and cultures across the world view and consume food. Head over to the Museum of Science to explore the culinary similarities and differences in over 25 countries. From a Massai herder in Kenya, who consumes only 800 calories daily, to the astonishing 12,300-calorie intake of an English diner, this photo essay will prompt you to consider how this range and manner of consumption reflects disparities and parallels in cultures and lifestyles throughout the planet.
What I Eat: Around the World in 25 Diets is on display at the Museum of Science, One Science Park, Boston. Admission is free with a museum ticket, which can be purchased here.
Featuring works from 20th-century artists of color, the Museum of Fine Arts Black Histories, Black Futures exhibition showcases artistic expressions and celebrations of black experiences. Curated by young scholars of color in Boston, about 50 paintings by Archibald Motley, Norman Lewis, and Gordon Parks, are on display, divided into four thematic sections. "Ubuntu: I Am Because You Are" presents images of life and leisure activity in black communities. "Welcome to the City" displays figurative and abstract paintings of urban scenes. The final two sections, "Normality Facing Adversity" and "Smile in the Dark," explore the challenges of being one's self, with photographs and works on paper depicting dignified black figures and families from before and after the Civil Rights Movement.
Black Histories, Black Futures is on display through June 20 at the Museum of Fine Arts, 465 Huntington Ave., Boston. Admission is free for BU students, faculty, and staff with a valid BU ID.
---
Athletics

IC4/ECAC Track and Field Championship
Come support your fellow Terriers as both the men's and women's track and field teams compete in the IC4A/ECAC Championship, being held on campus at the Track & Tennis Center on Friday, March 6.
The IC4A/ECAC Championship is at the BU Track & Tennis Center, 100 Ashford St., on Friday, March 6. Tickets are $10 for adults and $5 for students, and can be purchased at the door, cash only.

---
Festivals
Spring might not officially arrive until March 21, but the Boston Flower and Garden show will certainly get you in the mood. View more than 25 colorful gardens from exhibitors like Samantha's Garden and the Massachusetts Horticultural Society. If you're inspired by outdoor living gardens and family-friendly spaces, the show offers plenty of workshops each day, such as container gardening and planting for pollinators. This is the ideal place to learn the essentials and hone your gardening skills if you're looking to touch up your backyard this spring.
The Boston Flower and Garden Show is Wednesday, March 11, through Sunday, March 15, at the Seaport World Trade Center, World Trade Center Ave., Boston. Admission is $22 for adults, with a discount some nights for entering after 5 pm. Find hours and more information here.
Head over to Harpoon on March 6 and 7 to enjoy live music at the brewery's über-popular Saint Patrick's Day Festival. Bands like Dicey Riley, Joshua Tree, and Celtic Rock Band will be performing throughout the festival, and all of Harpoon's beers will be for sale. Note: Showing up decked out in green and/or Ireland-inspired attire is recommended.
The Harpoon St. Patrick's Day Festival is Friday, March 6, from 6 to 11 pm (doors close at 9:30 pm), and Saturday, March 7, from 1 to 7 pm (doors close at 5:50 pm) at Harpoon Brewery and Beer Hall, 306 Northern Ave., Boston. Check here for ticket prices and early access information. The event is 21-plus.