Extraordinary Paintings, Ordinary People: Alum Sedrick Huckaby Paints his Family on a Grand Scale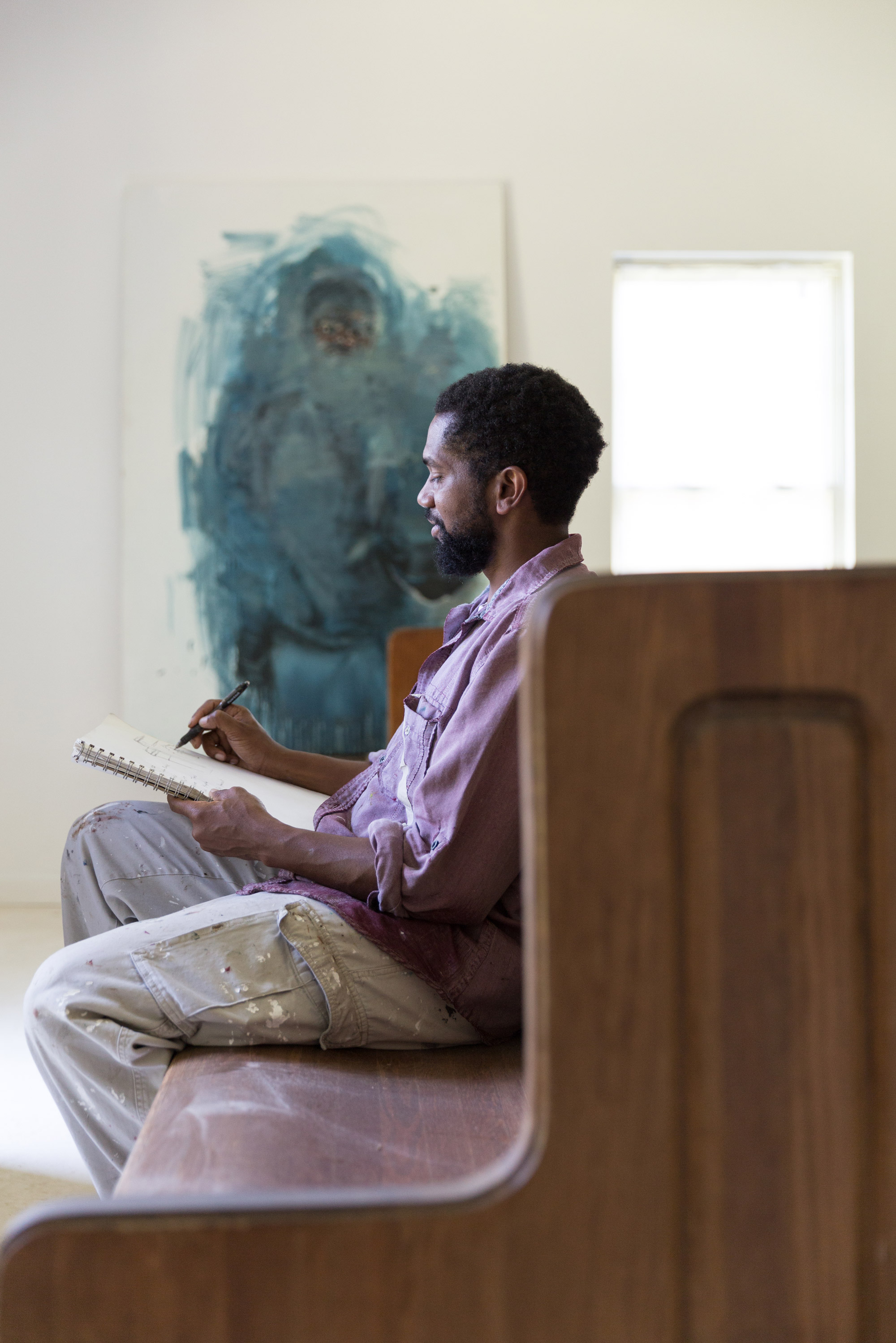 Painting
Extraordinary Paintings, Ordinary People
Sedrick Huckaby paints his family and community on a grand scale
In his earliest works, painter Sedrick Huckaby found inspiration in a classic childhood genre: comic book superheroes. Now an established artist with works in the permanent collections of Boston's Museum of Fine Arts and New York's Whitney Museum of American Art, Huckaby (CFA'97) finds inspiration in a different sort of hero: the members of his family and his African American community. "Ordinary people matter," Huckaby told Art&Seek, and much of his work applies this statement on a monumental scale.
His 2016 exhibition, Three Forbidden F Words: Faith, Family, and Fathers, at Valley House Gallery in Dallas represented the first realization of an idea he had for a family portrait comprising massive individual paintings of himself, his wife, Letitia, and their children.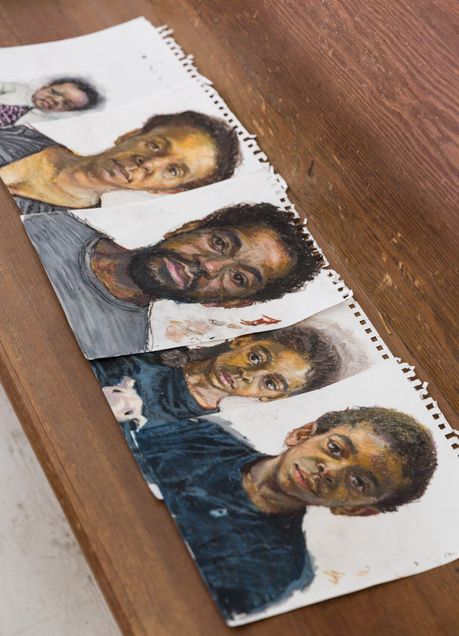 "When I decided to go large-scale, that's a definite decision," he says. "I'm saying, 'I want to make, in essence, a larger statement.'"
Some of Huckaby's other creative decisions for the exhibition weren't as final as the scale. He often refines his work over time, meaning that an exhibition is less of a culmination than a new beginning. "Many times I've done something, and I've put it out prematurely only to think, 'Man, if I could get that back I would do X, Y, and Z,'" Huckaby says. As soon as he saw the portraits mounted side by side, he began reconsidering spacing, lighting, and other stylistic choices.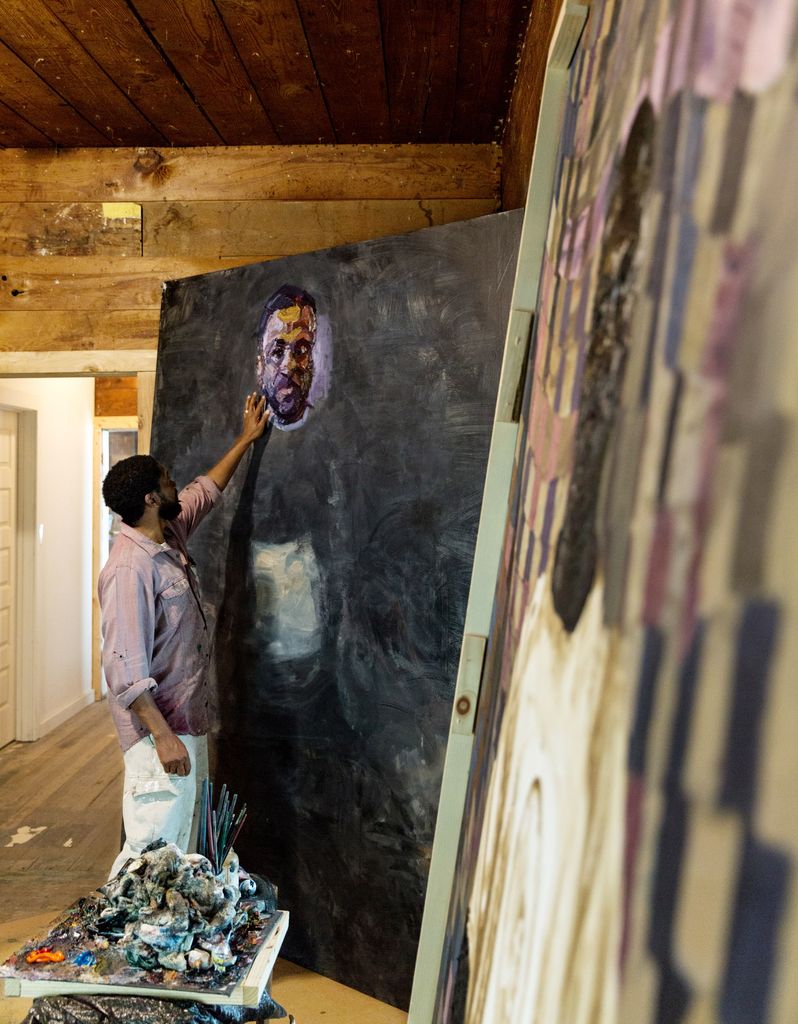 So when the exhibition ended, Huckaby took the family back to his studio. He retouched each painting, adding detail, altering lighting. With the portrait of his wife, Huckaby saw enough details he wanted to change that he started over with a fresh canvas, creating The Family: Letitia (2018).
Huckaby's second exhibition of The Family began in May 2018 at the Art Museum of South Texas in Corpus Christi. His final showing of The Family: Letitia (2018) came one year later, at the 2019 Dallas Art Fair, where the painting sold to a private collector. After more than three years, the members of Huckaby's family portrait were each going their own way. "It's like they're characters in a story," he says. "At the end of a story, everyone ends up doing different things."