Meet BU's "Plant Parents"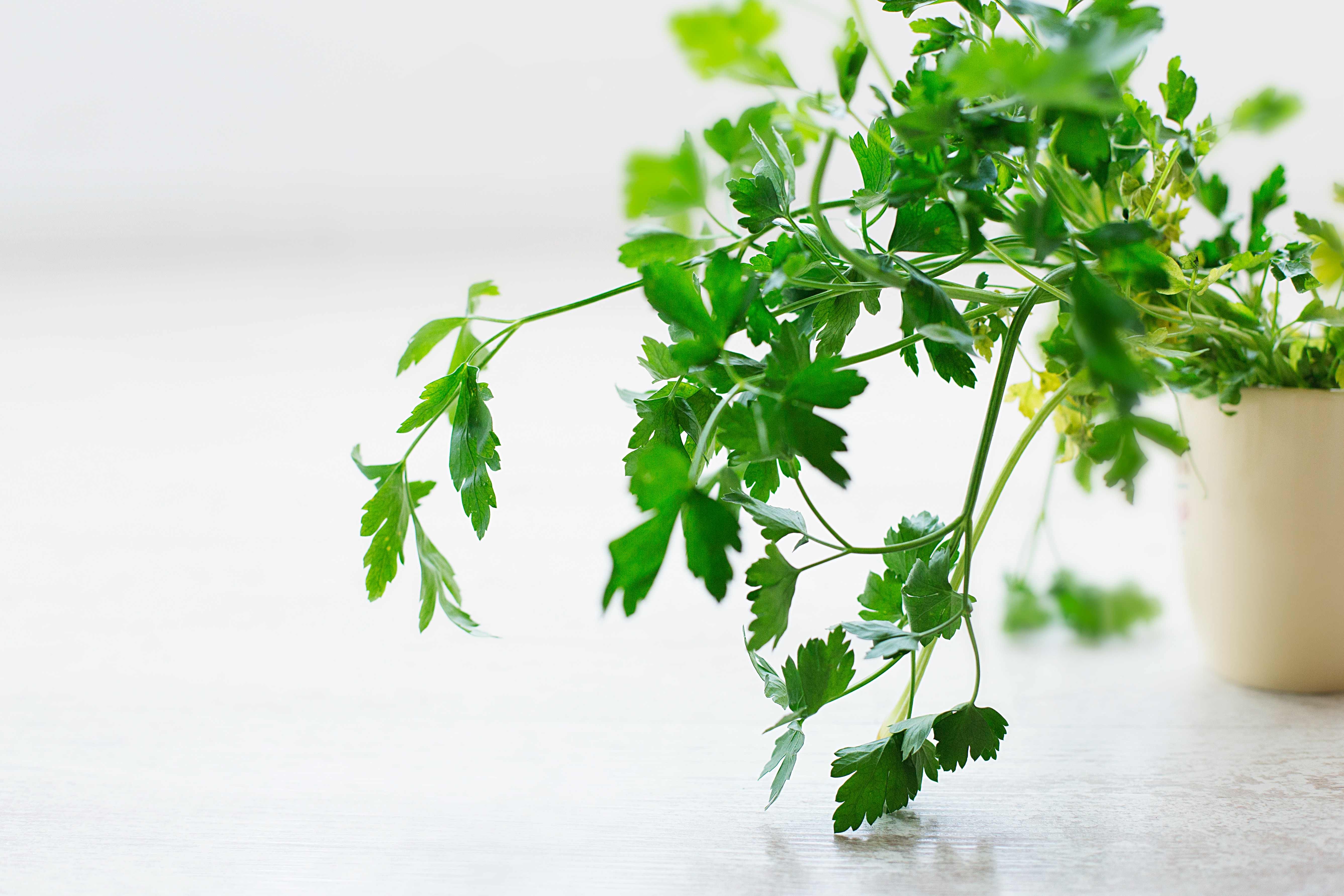 Student Life
Meet BU's "Plant Parents"
They're devoted to their potted progeny for reasons as diverse as the University community 
Minh-Thuy Nguyen's personal Green New Deal—unlike that of Alexandria Ocasio-Cortez (CAS'11)—has nothing to do with power generation. In the Roxbury house she rents with roommates, Nguyen (ENG'15, MED'21) has filled every nook with plants. Lots of plants: in corners, on the stairwell and home office walls, in the windows, and on the floor.
How many? "I lost track," she says. (BU Today counted 154.) "I began buying a plant after every exam during med school. And in med school, there's like an exam every three weeks." Plus, as a member of a School of Medicine group called People with Plant Babies, she treated herself to 20 plants during the stress-filled week she took her board exam. Among her babies: several varieties of cactus, a small palm tree, cherry tomatoes (delicious, by the way), orchids, multiple fern species, and most spectacular, a nearly eight-foot-tall bird of paradise, with fan-like leaves that has pride of place in the living room.
Nguyen, who came by her passion as a child of farmers in her native Vietnam, is a member of the burgeoning ranks of "plant parents": millennials who are fueling a botanical boom that has sent houseplant sales in the United States surging by 50 percent in the last three years.
Boston City Florist manager Nick Sabokrooh, whose Commonwealth Avenue shop is in the middle of the BU campus, says almost a third of his business comes from college students, most of them Terriers and "mostly female," with a rush every September for Move-in decorations.
Plants grow with sun and water; plant parenthood has grown largely as a result of Instagram, say students who share Nguyen's passion. "You take a picture of a plant, you post it on Instagram, you're going to get a ton of likes," says plant parent Kate Pluister (CAS'20, Wheelock'20). "Cats and succulents." Last spring, she says, when Marsh Chapel offered free succulents at an event for students, "They were gone in a minute."
Not every student keeps as extensive a brood as Nguyen, but each is devoted to his or her potted progeny, for reasons that are as diverse as the student body. Meet some of BU's plant parents.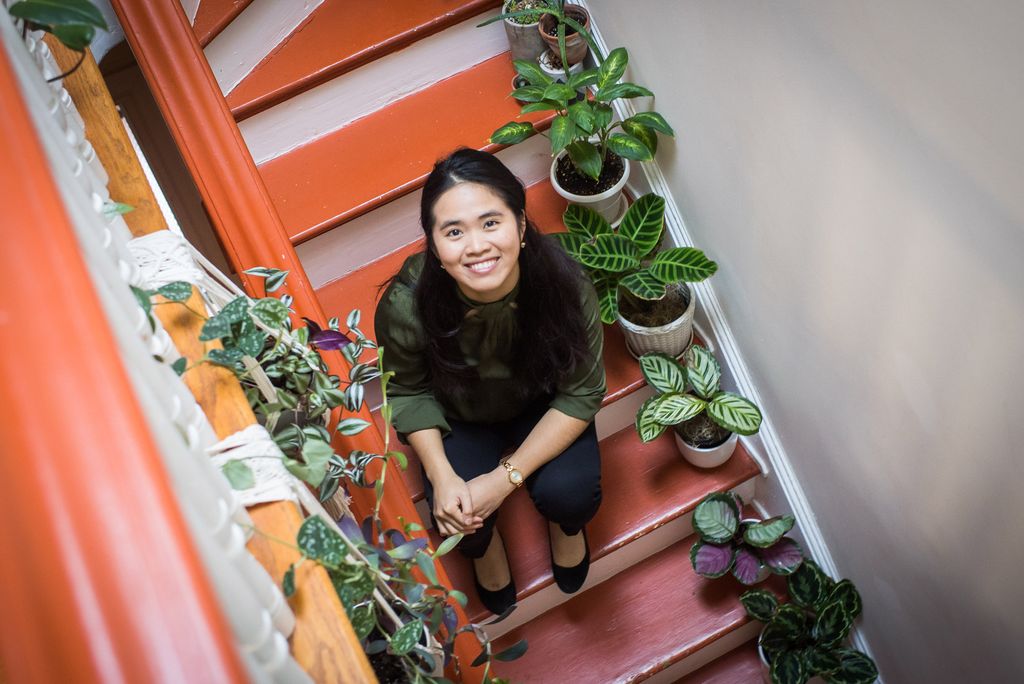 Minh-Thuy Nguyen (ENG'15, MED'21)
My plant passion began: In her native Vietnam, where she had her own pandan plant, and the family farm was a font of fertility. "You touch the ground, and plants will sprout." Today, "when you're having a tough day and you see a little sprout, you're like, at least I'm doing something right somewhere. This one's growing." And some plants, like her peace lily, absorb airborne toxins.
I'm especially emotional about: Her pandan, which "reminds me of home."
Is plant care a time suck? With this many, what do you think? "It takes about one hour per week to water all the plants, and then I mist them, like 10 minutes every morning. Sometimes, I have to water them twice a week, depending on when our heat goes on. If you fertilize, you want to add another hour, but fertilizing's like once a month—except for that tomato plant. I have to fertilize it every week." Then again, Nguyen got by on four hours of sleep a night during her surgical rotation. (She wasn't doing the surgery, she hastens to add.)
MED tie-in: "I'm running a PICU—a plant ICU—for some of my friends' plants that are dying."
Maricelle Ramirez (MET'22), MED senior clinical research associate
Residence: Off-campus apartment in Brookline
Number of plants? Upwards of 40, including edibles (peppers, rosemary, thyme), aloe, succulents, and a mother-in-law's tongue, an evergreen unflatteringly named for its sharp two-foot-long vertical leaves.
My plant passion began: As a toddler in the Dominican Republic, learning plants' scientific names from her botanist father. "One of the oldest memories I have of playing games with my father is plant identification."
I'm especially emotional about: Rosemary, "because my grandmother, who was one of the people who raised me, always smelled like rosemary in her hair. She had this beautiful, jet-black hair; I was one of maybe two grandchildren who were allowed to comb her hair. She used to wash it with rosemary infusion."
Toughest to care for? "Peppers are absolute divas. They're so temperamental. Everything has to be perfect for them. You have to fertilize at exactly the right time. You have to check if the humidity's right for them, the temperature's right for them, the absolute amount of light that they need. They do reward you. My father's sister, who was charged with raising me, was a cook at the French embassy. She was very particular about types of peppers."
Plant purposes besides eating? "All of the plants that are not edible, they have a job." She keeps low-maintenance succulents in the guest room to give visitors "a bit of privacy. Hospitality is a really big deal in both my [Sephardic and Arab] cultures. The fact that they're succulents means that they're pretty, and they're doing well without needing to be watered or turned or fertilized," which would require her to intrude on guests.
Is plant care a time suck? Watering takes just 15 minutes a week. "Listening" to them takes longer: "I observe how they're growing, I see if their leaf color is changing, I look at their leaf and stalk shape, I look at any changes and whether they have pests." She keeps "a little ICU section" with LED lights for sick plants in the back of her apartment.
Terms of endearment? "My babies." (She and her husband are expecting their baby in February.) "They are living, breathing, growing organisms that are serving a role in my home. You wouldn't want to cause suffering or harm to a living being, even if it can't verbalize that it's suffering."
Dan Kelly (CAS'22, Pardee'22)
Residence: Warren Towers
Number of plants: Only three, but the "crown jewel" stands out in his tiny room: a three-stalk five-feet-plus-tall yucca plant in one corner. The other two are succulents on the windowsill.
My plant passion began: As an East Coast transplant to California and as his mother's son. "My mom is a very big fan of plants. We couldn't take those in the moving truck. So my mom's idea was: my family of four, my dog, and six or seven plants crammed into a minivan. I feel if I have a plant, it looks like my room is put-together—fresh and green and fun. The yucca also filters the air. I'm part of the Student Government environmental affairs department, so obviously being environmentally conscious is important to me. This plant isn't necessarily changing the world, but it's nice to have in the room."
Are plants a time suck? No, even though the yucca needs not just watering but dusting. "Dust collection in here is intense. Maybe it's just the leaf type and the way they stick out. There's a lot of dust coming off this plant. I'll take a paper towel from the bathroom and use a squirt bottle and go over them really quick—15 minutes max."
Terms of endearment? "Not really in that division of plant parents."
Will keep plants post-BU? "Definitely. I don't think any of these three have a risk of dying on my watch while I'm at school. They're a little too durable. It takes a really bad plant parent to kill a succulent."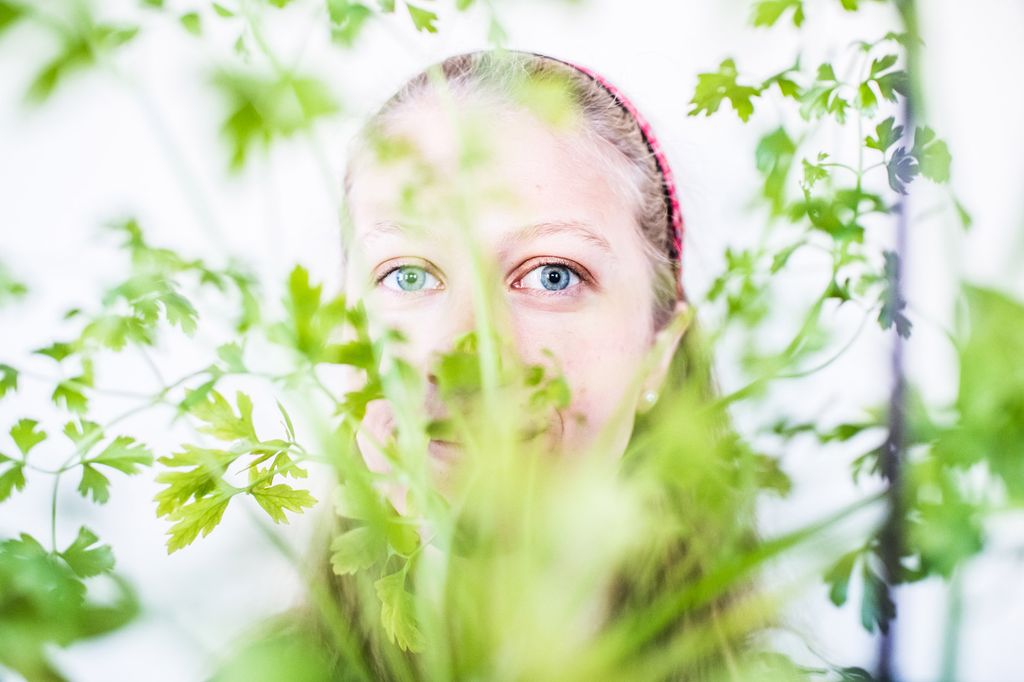 Elsa Brenner (CAS'21)
Residence: 726 Commonwealth Ave.
Number of plants? Ten pots and jars with flat-leaf parsley, basil, and hot peppers for cooking, cacti, and succulents. Most line the sills of three of the five windows brightening her cozy Comm Ave room.
I'm especially emotional about: Her rescue plant, a succulent she found at IKEA. "It was on a clearance shelf and it hadn't been watered in a few days, and it didn't have a label. So they gave it to me for a few dollars and it made a nice recovery."
My plant passion began: "To have something nice and bright in the room. I am an environmental science major, and I'm trying to reduce my carbon and plastic footprint, so I figured that growing my own herbs is a small thing that I could do, but it's a good way to stay connected to the earth in an urban area. It's something to nurture and really put time into that was completely separate from academics and my social life. It's good to put your care back into something. It's very calming."
Terms of endearment? "Plant babies."
Is plant care a time suck? Succulents and orchids need watering just once a week, plus light. Herbs "have been a real challenge to keep healthy. They need much more light and much more water, and they don't do well with change. It's easy for me to move the rest of these plants from my home to here or dorm to dorm from year to year, whereas the herbs get super-stressed if I even take them outside. They'll have dead sprouts, or a leaf will fail."
Kate Pluister (CAS'20, Wheelock'20)
Residence: 33 Harry Agganis Way
Number of plants: Eight—succulents, a split-leaf philodendron, an aloe vera, snapdragons, carnations, a calathea, and an unknown species.
I'm especially emotional about: That mystery plant, her first, bequeathed to her by her late grandfather five years ago. Also, a late calathea, which "I made the mistake of putting in direct sunlight, and it just died. And it just, like, breaks your heart. It hurts when they start to die and wilt."
My plant passion began: "I just really like the way that nature looks and the way that it makes you feel. Having something alive in your room really makes you just feel better. I lived in 522 Commonwealth, and there's like no light at all. And having a plant just made me feel better." Her current eighth-floor room stares out on the Charles River with its majestic views. Going to Cambridge coffee shops with their plant decorations "just really gives off an amazing feeling when you're surrounded by natural growth and beautiful green and earthy tones."
Is plant care a time suck? "I lean towards going for plants that don't need a lot of care. That's why three of my eight plants are succulents. You can forget about them for weeks. Aloe can stay alive without watering it for a long time. The split-leaf doesn't need that much water. Every other week, I'll think about my plants needing water, and they'll be fine. Definitely easier than a dog."
Carolyn Hoffman (Pardee'19, SPH'20)
Residence: Brookline apartment
Number of plants: Eleven, including succulents, a pink-flowered cactus, orchids, aloe vera, and kitchen-table yellow flowers, species unknown.
I'm especially emotional about: "My succulents because of how much I've grown fond of them. I love the greenery, and they do brighten up the room and the mood." Also, her orchids, which "only bloom three or four months, so the fact that this orchid is on its last legs—I will be really sad when I have to throw it away."
My plant passion began: At BU "because they add greenery to the area, and from a wellness standpoint, they add happiness to the room. I think it's a good responsibility to have if you can't have a pet. It's your first step out as an adult when you go to college. They're not animals, but they're living and they require water and they require sunlight. When you grow up with animals, you're used to caring for somebody besides yourself, and I care for my plants."
Terms of endearment? "My pets." She also has pets at home of the fauna variety: a standard poodle and two Maltese.
Is plant care a time suck? "With succulents, you really only need to water them every two weeks. Sometimes I'll put reminders on my phone. The orchids are once a week; there's a trick where you can put an ice cube in and let it melt."
Plant personalities? "The aloe plant. It's just grown in very weird directions. I think it's my weirdest plant."