University's Human Resources Has New Interim Leader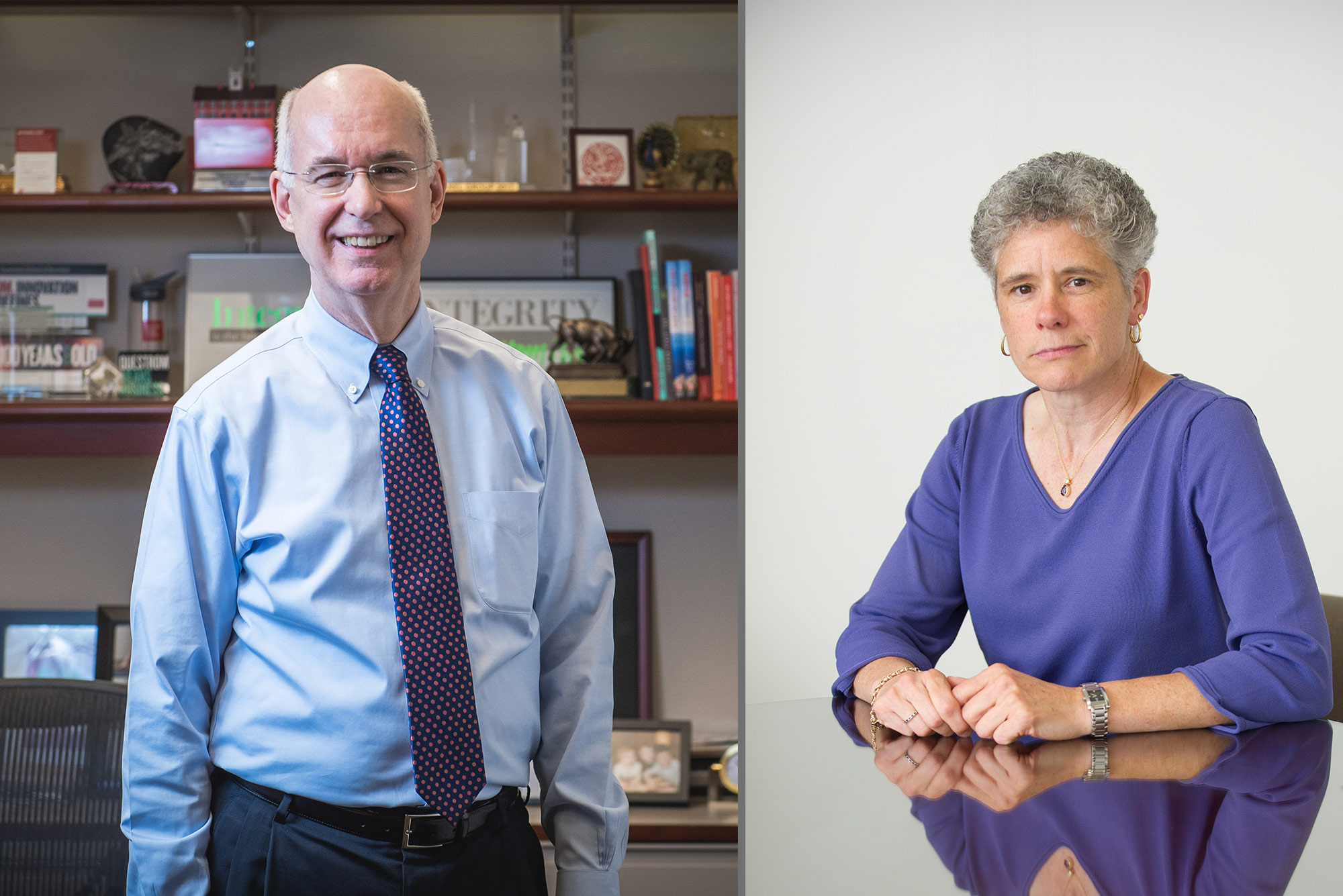 New Appointment
University's Human Resources Has New Interim Leader
Kenneth Freeman, Questrom dean emeritus, replaces Diane Tucker
Questrom Dean Emeritus Kenneth Freeman named interim Human Resources leader
Replaces Diane Tucker, who came to BU eight years ago as University's first chief human resources officer
Search for permanent successor to begin this summer
BU has a new interim vice president for human resources who has practiced what his title preaches. Kenneth Freeman, dean emeritus of the Questrom School of Business, took the interim job April 15, replacing Diane Tucker.
As Allen Questrom Professor and Dean from 2010 to 2018, Freeman showed his awareness of the importance of individual relations, opting for a small, glass-walled office, and passing up an executive suite, on the grounds that a leader had to be "accessible, transparent, and genuine."
Freeman, who is also a Questrom professor of the practice, says he'll serve as interim vice president until a permanent leader is chosen, following a search that will begin this summer. "I will strive to assist the [office's] function in sustaining and building upon the improvements realized during the past several years," he says.
Tucker came to the University as its first chief human resources officer in 2012 after BU had implemented a massive technological streamlining of its business functions. "As a result of Diane's leadership, the department resolved many significant issues, fundamentally reorganized its service model, and expanded programs and benefits supporting more than 10,000 faculty and staff and their families," says Gary Nicksa, senior vice president for operations.
"I will be exploring other opportunities where I can move an organization to the next level as I have done at BU," says Tucker. During her time at BU, she helped transform Human Resources "from a back office function to a strategic partner," she says, by launching, for example, management and leadership development programs, employee wellness programs in partnership with FitRec, and a redesign of staff recruitment that cut by 10 days the average time to fill jobs.

"I have worked with many amazing people, and I have had a great run," Tucker says. "Can't ask for more than that."

Freeman took a sabbatical after leaving the Questrom deanship, and then in the current academic year developed and taught two MBA classes: Managing Corporate Turnarounds and Crisis Leadership. (The courses tapped his personal experience; pre-BU, as CEO and chairman of Quest Diagnostics, he led the company from bumpy beginnings to its position as the world's premier provider of diagnostic testing and services.) He also taught seminars on leadership development.

As Questrom dean, he managed the $50 million gift from BU trustee Allen Questrom (Questrom'64, Hon.'15) and Kelli Questrom (Hon.'15) and their foundation that gave the school its new name and expanded its programs. Undergraduate enrollment leapt almost 30 percent during Freeman's tenure, while he introduced massive open online courses (MOOCs) and coursework in ethics and global citizenship.

"I am honored to have been asked to serve in this capacity during a time of leadership transition in Human Resources," Freeman says.